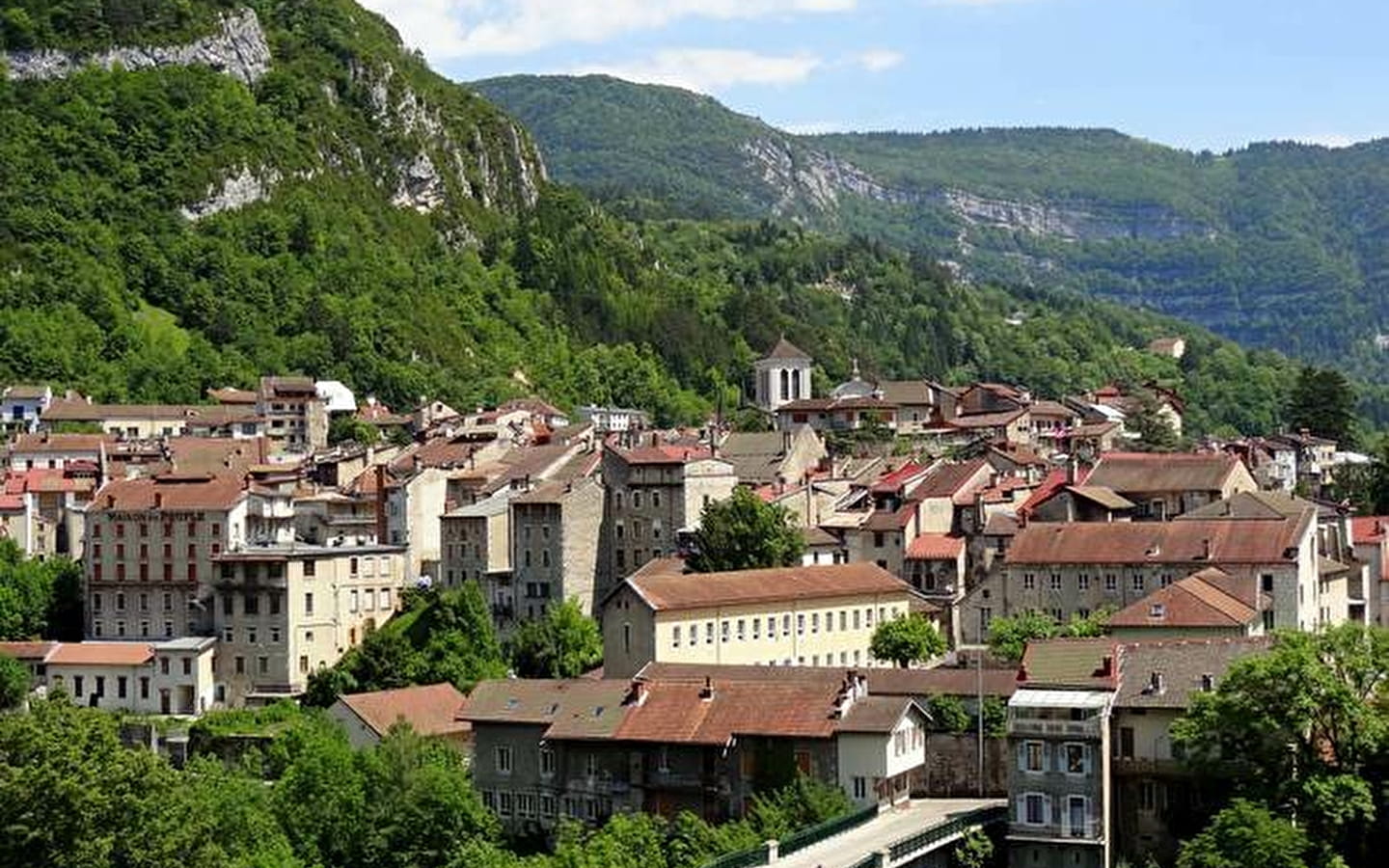 -
In the south of the Franche-Comté region, Saint-Claude, capital of the Haut-Jura, offers a discovery tour of the town centre with all its treasures, including the Cathedral, the Pipe and Diamond Museum, the Abbey Museum and the Maison du Peuple. Crafts are still very much in evidence, with the workshops of master pipe-makers, turners and stone-cutters.
The town of Saint-Claude has a 1-star rating in the Michelin Green Guide.

The tour continues outside Saint-Claude to Saint-Lupicin and its Romanesque church, Saint-Romain and its cliffside chapel, and Ravilloles for a stopover at the Atelier des savoir-faire.
In summer, enjoy an unusual railway excursion: the Ligne des Hirondelles (Swallow Line).
A gourmet stopover, the cheese dairies are also open to visitors all year round to demonstrate the techniques used in the cheese dairies.

In the heart of the Haut-Jura Regional Nature Park, the Chapeau de Gendarme, Gorges du Flumen, Borne au Lion and Cascade du Moulin are all listed sites that can be explored on foot, horseback, donkey, bike or mountain bike.
More widely, the hundreds of kilometres of signposted trails offer many surprises along the way: waterfalls, cirques, panoramas, lakes and rivers, chapels and border markers...

You can also try your hand at water sports, canyoning or fly-fishing. Take to the skies, hang-gliding or paragliding. Stride the greens or climb the rocks...

In winter, Haut-Jura Saint-Claude is a paradise for Nordic activities: from La Pesse to Lajoux, 183 kilometres of cross-country ski trails, 18 snowshoe routes and a family ski resort.
SAINT-CLAUDE
1 avenue de Belfort39200 SAINT-CLAUDE
Brochures edited by Montagnes du Jura