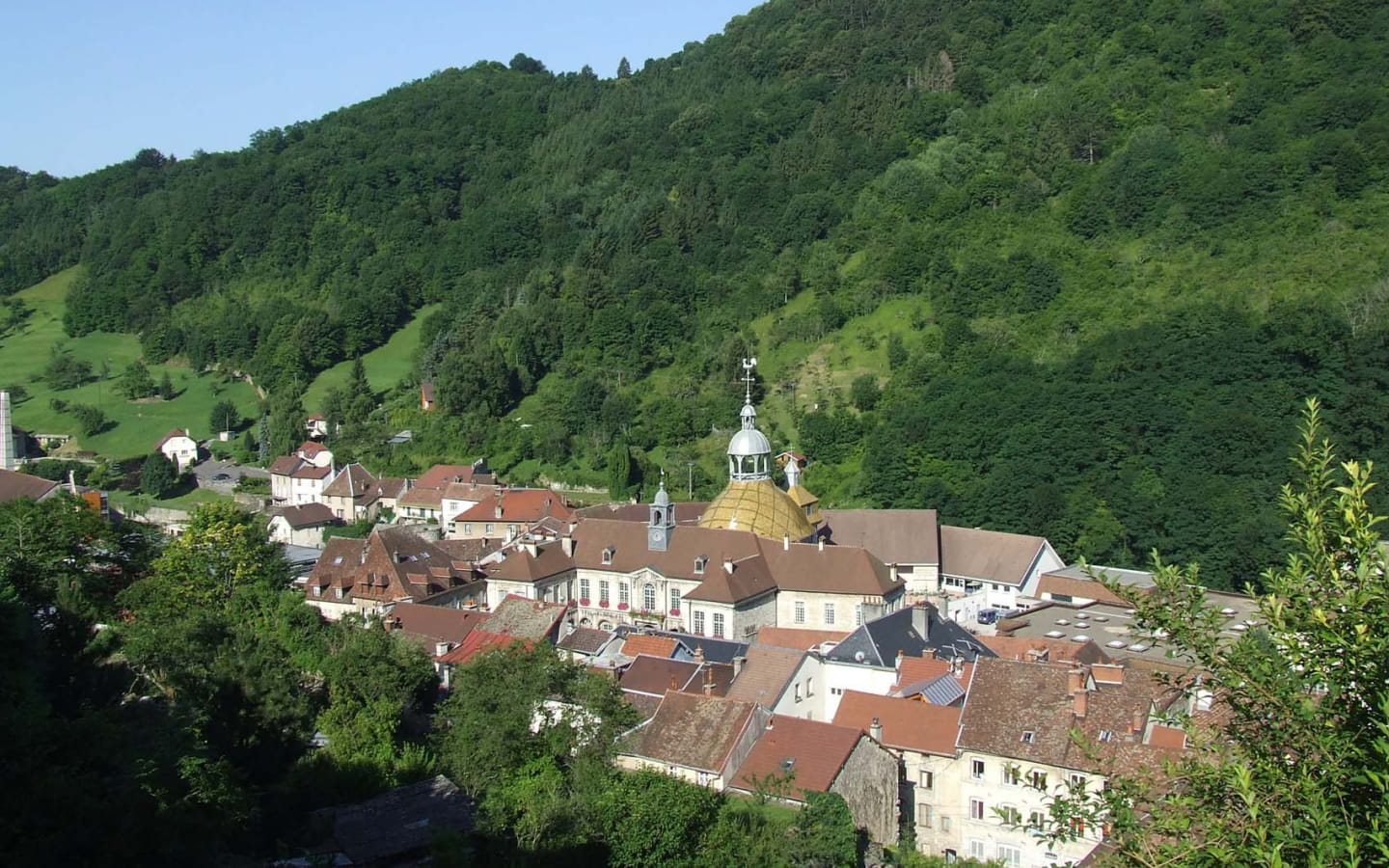 -
Salins-les-Bains The City of White Gold

It is the richness of the salt water springs that led the first inhabitants, more than 2,000 years ago, to form a settlement in Salins, a veritable fortress of white gold.

Among the most remarkable sites: The collegiate church of Saint Anatoile, with its Burgundian Gothic style, the Hôtel des Sires de Poupet, the Hospital Apothecary, the picturesque staircases in the terraced gardens, the towers of the ancient ramparts, the fountains.

Three belvederes offer fabulous views over the city of White Gold:

- Fort Saint André, refurbished by Vauban (604 m),
- the 11th century Fort Belin (584 m)
- Mont Poupet (853 m), a wonderful site for hang-gliding made famous by the experiments conducted there by Pasteur.
SALINS LES BAINS
Place des Salines39110 SALINS-LES-BAINS
Brochures edited by Montagnes du Jura