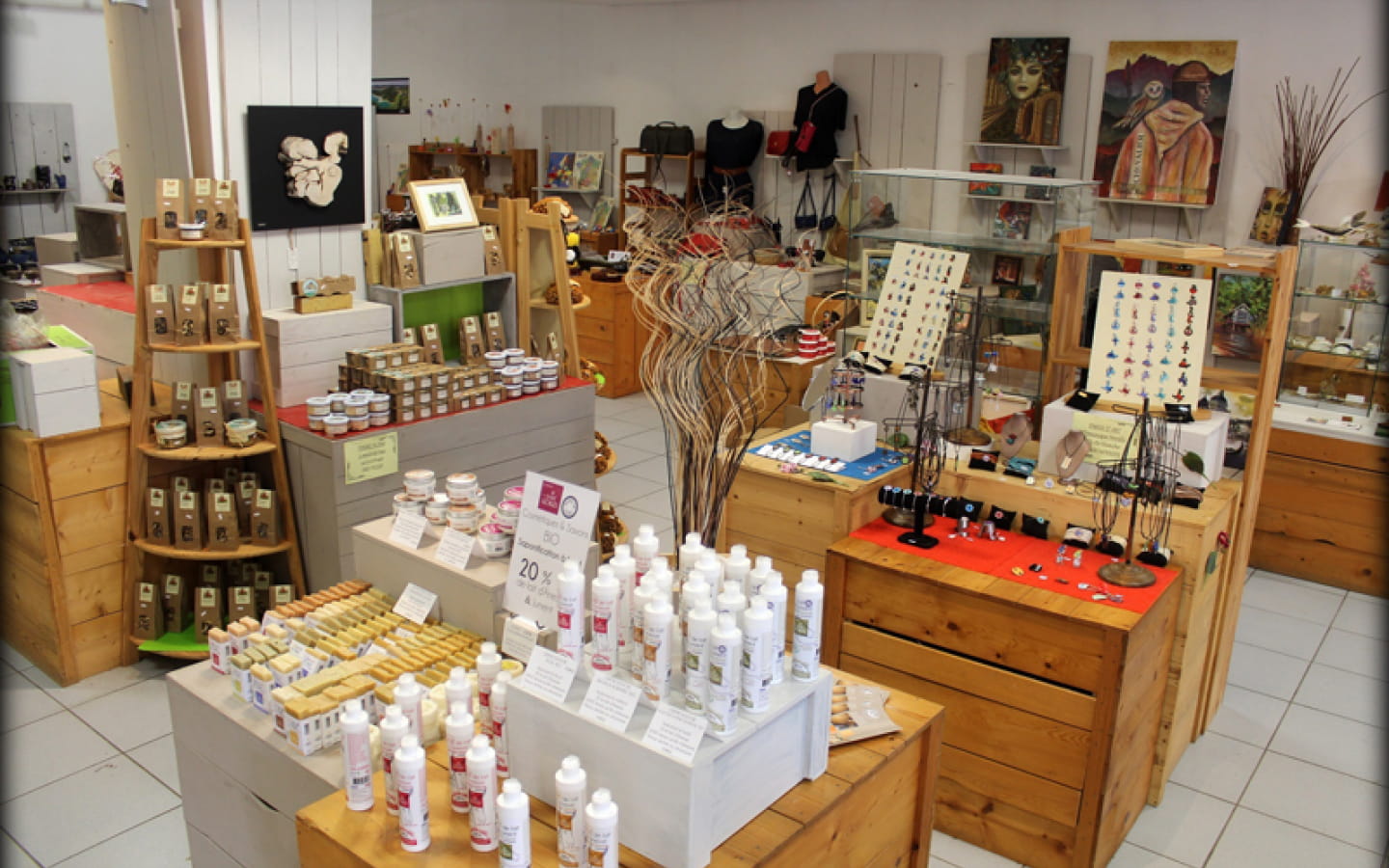 -
It is in the very heart of the "medieval city" of Nozeroy, on the Place des Annonciades, that the "showcase" of the Jurassian Creative Craftsmen has been installed.
In the 120 m² of the showroom, you are almost certain to find THE little gift that will please the person returning - a gift "made in Jura", of course!
This is the concept of this shop, which exhibits a wide variety of objects, but which have one thing in common: they have all been made by a Jura craftsman, whether he is a turner, potter, enameller, lapidary or glassmaker.

So... a wooden toy, an enamelled jewel, a pipe or a leather bag? But you can also fall in love with a food product, like this apricot jam with basil (a delight!), or this little jar of Vin Jaune jam...

An exhibition of 20 regional craftsmen: wood, glass, iron, enamel, fabrics, leather, earth. One place and one vision of local crafts.
Craft type
other arts & crafts
art enamel
wooden toys
paint
Pipes
pottery
Prices & Schedules
Opening :
Brochures edited by Montagnes du Jura