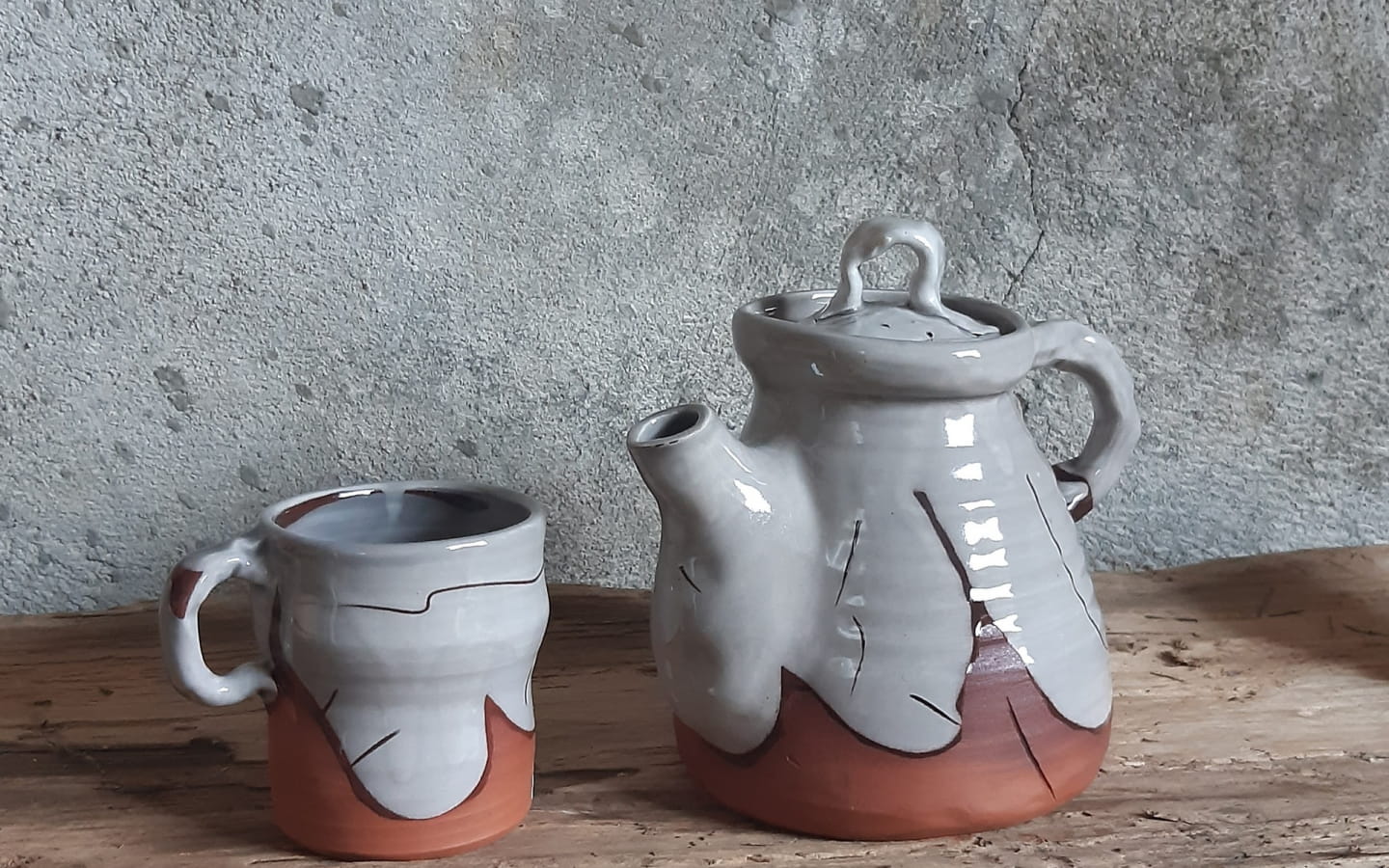 -
Geoffrey is a potter in Pellier - one of the hamlets of Charcier, Jura.
His glazed clay freely revisits the Franc-Comtois repertoire, with lightness and humour. The slightly awkward, deformed objects are set in motion by the slip applied with a ladle or drawn with a feather, and by the nuances of gas firing. Free strokes sketch out abstract motifs.
These hand-made pots take their place at the table of a mountain farm and in the thicket of the gardens; they are shared on a daily basis.
Amenities
Activity
Adult workshop
Shop
Temporary exhibitions
Craft type
Brochures edited by Montagnes du Jura