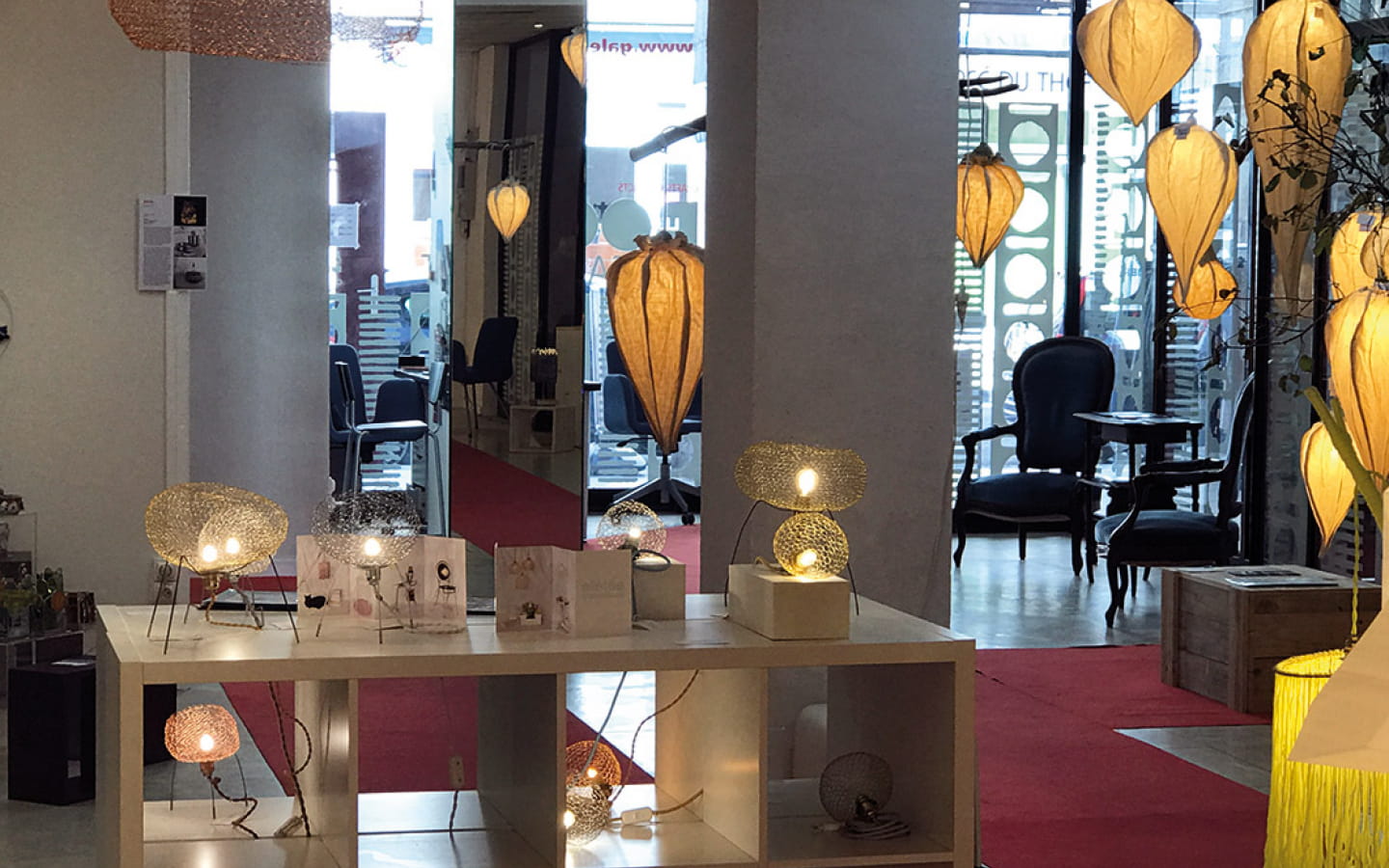 -
Le Bocal is an exhibition space dedicated to arts and crafts. Its program, from April to December, offers a different theme every month to highlight the many facets of the craft.

We organize events that welcome the public and are intended to highlight the craftsmen and the techniques they use. These actions can also take the form of conferences, workshops, training courses, demonstrations, training courses & publications.
Galerie Le Bocal
8 Bis Rue de la République39110 SALINS-LES-BAINS
Amenities
Activity
Adult workshop
Shop
Temporary exhibitions
Craft type
Furnishings
tableware
graphic arts
other arts & crafts
jewellery
ceramics
other arts & crafts
crystal ware
leather
Cabinetmaking
art enamel
hurdy-gurdies
wooden toys
wool
lights /lampshades
marquetery
metal
decoration objects
paper
pearls
Porcelain
pottery
resin
restorations objects of art
interior decorator
textiles
basketry
glassware
Prices & Schedules
Opening :
April to September, Tuesday to Saturday from 10am to 12.30pm and from 2.30pm to 7pm. Sunday until 6pm.
Brochures edited by Montagnes du Jura