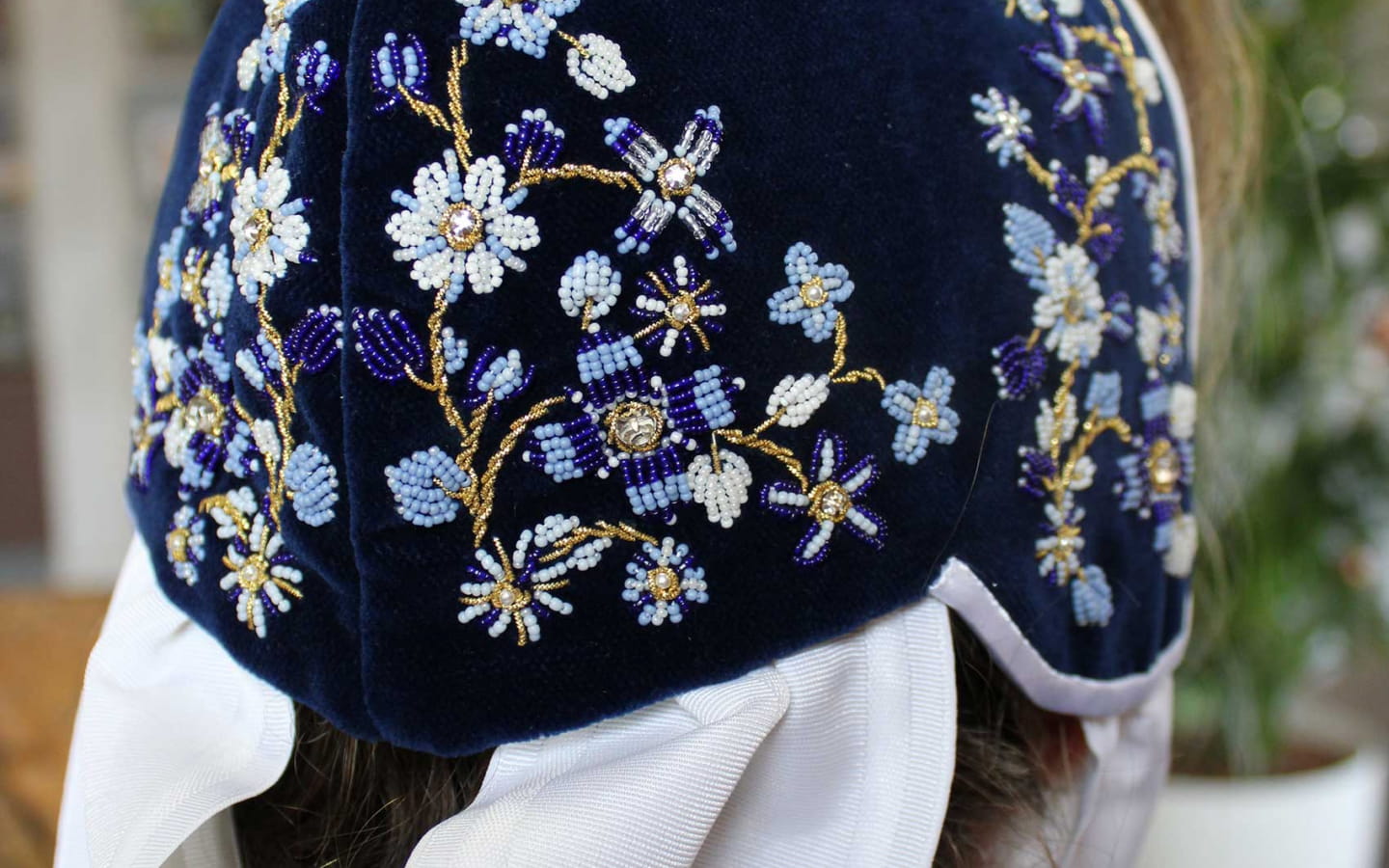 -
The word « diairi » means « bun ». The « câle à diairi » is simply a hat used to cover the bun. The diari is a particularity of the Pays de Montbéliard. It symbolises not only Protestantism but also the connections with the Württemberg family in the area. The « câle à diairi » was the very last part of the traditional costume worn by women in the countryside. It was generally abandoned in the early 20th century, but during that time, a few older people still wore the hat every day.
The hat was usually made from black satin or black, blue, brown and dark red velvet. Elderly women and widows used to wear a black « câle à diairi » embroidered all over with tiny black beads. White « câle à diairi » with coloured beads were made in cotton pique and kept for special events such as engagements or weddings. It was customary for the design to be kept a secret between the hat maker and the bride ; no one was allowed to see the hat before the day of the wedding. There was also often rivalry between young ladies who
felt a sense of pride from wearing the most beautiful « câle à diairi ».
Brochures edited by Montagnes du Jura