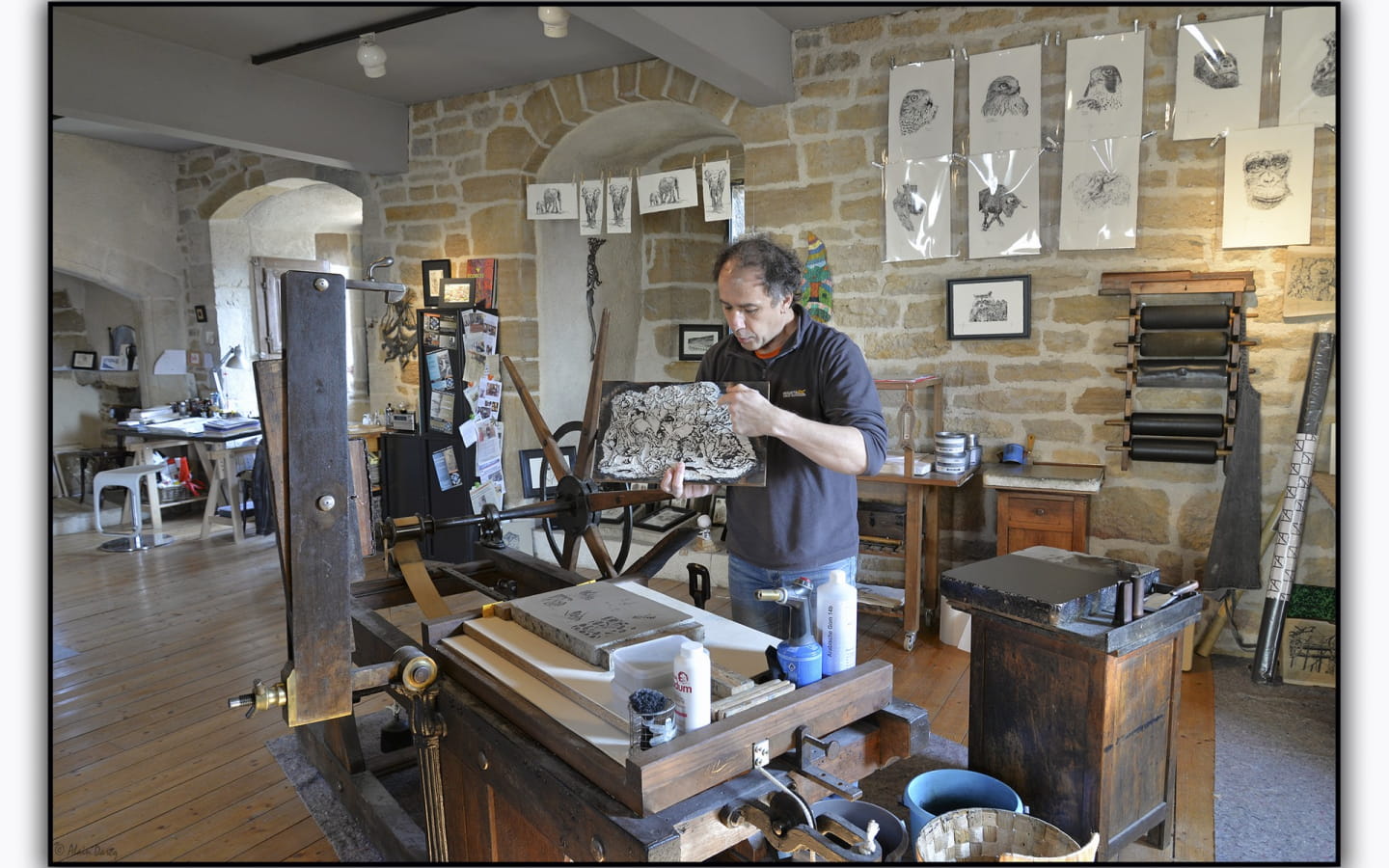 -
Installed in the prestigious setting of the Gloriette Tower, the lithographic workshop brings this art form back to life using the equipment and techniques of the time.

The workshop can be visited on its own or by appointment, where the processes of the lithographic technique (sanding/graining of stones, drawing, chemical preparation), the printing of proofs on the old hand press dating from 1860 or the authentication of prints on a dry stamp press will be explained.

Each season a permanent exhibition of the artist's lithographs is presented in this remarkable space

If you wish to bring back a souvenir of the lithographic workshop, lithographs and other works (brou de noix, mixed techniques...) made by the artist are on sale at the Pierre qui Encre.


Free entrance or 2 € / person for a group visit by appointment with demonstration of work on press.
La pierre qui encre
N°ARTBFC039317001652
1bis rue de la TourTour Gloriette39600 ARBOIS
English
Cheques and postal orders, Cash
Animaux interdits
Prices & Schedules
Opening :
From 04/12/20 To 04/12/50 Of 00:10 To 00:12 - Of 00:14 To 00:18
Brochures edited by Montagnes du Jura