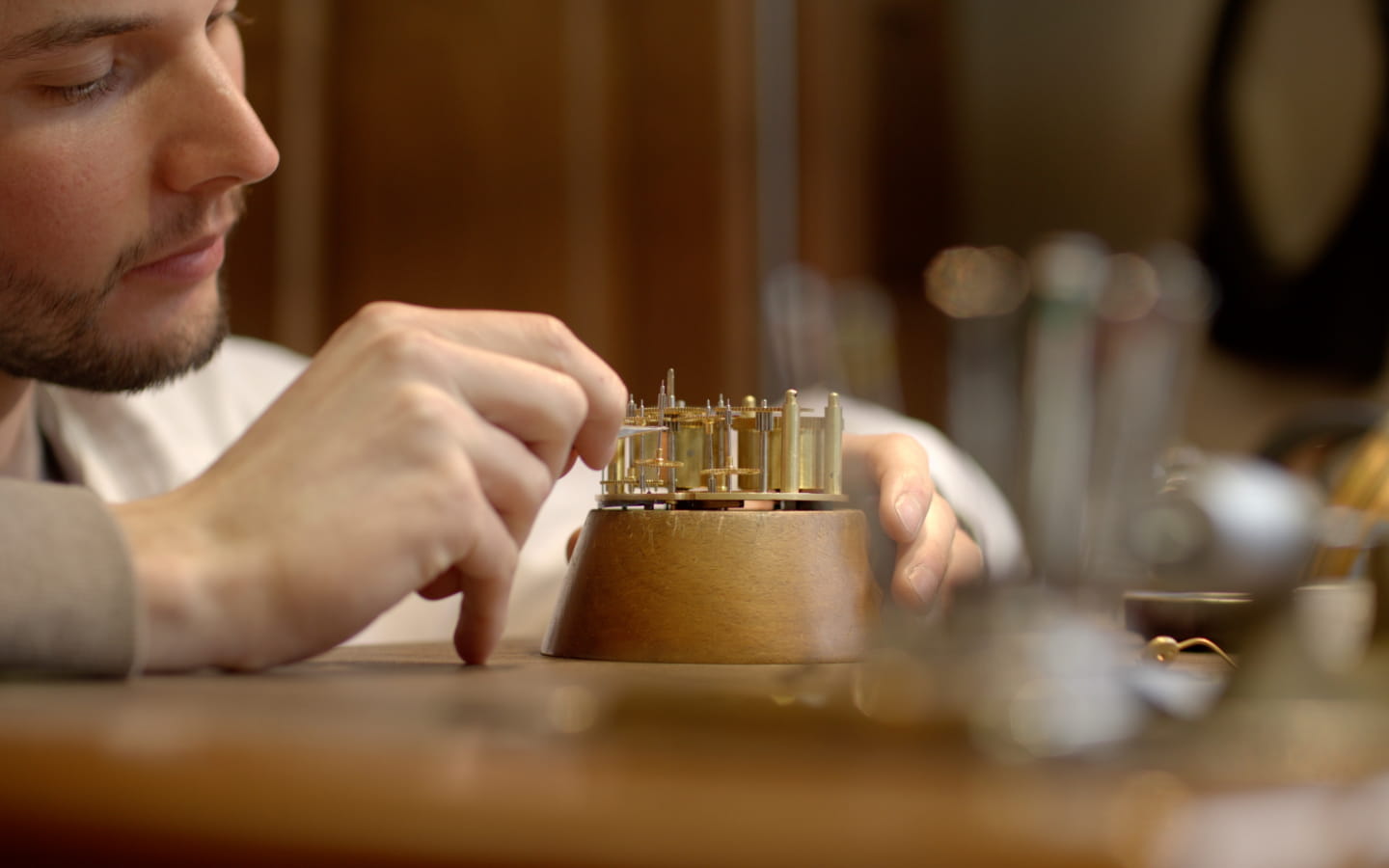 -
Close to Lons-le-Saunier, Louhans and the A39 motorway (Aire du Jura), in the heart of a dynamic street in Bletterans, the clock shop is a workshop-boutique. You enter directly into our working space in the middle of clocks, workbenches, tools and "tic tac".

The workshop currently employs an apprentice clockmaker, and regularly trains trainees from clockmaking schools throughout France.

Let yourself be carried into a world where time is listened to, measured and repaired!

There is always a clock being serviced, we will be happy to show you our work and our know-how in detail.

We repair and restore :
Comtoises clocks
Cartels (Louis XIV, XV, XVI...)
Neuchâtel clocks (Zenith, Le Castel...)
Cuckoo clocks 1 day, 8 days, with music box and automatons
Westminster chimes (ODO, Romanet, Vedette...)
Bull's eye" and "Tableaux de Morez
Paris, travel and officer's clocks
Quartz clocks

Being precision mechanics, we intervene mainly on the movements. If external elements are damaged (the dial, the cabinet, the wood, the bronze ornaments, the gilding, the scales, the marble, the marquetry...) we work with the collaboration of craftsmen specialized in their field.

The main thing is that the whole is restored in the rules of art and that it functions as long as possible.

In all cases, a free estimate is made upon receipt of your timepiece.

We also sell new clocks and pendulums, black forest cuckoo clocks and spare parts for clocks and pendulums.
L'Établi Du Pendulier
52 Rue Louis-le-Grand39140 BLETTERANS
French, English
Cheques and postal orders, Cash
Amenities
Services
Activity
Craft type
clock and watch making
restorations objects of art
Prices & Schedules
Opening :
Brochures edited by Montagnes du Jura