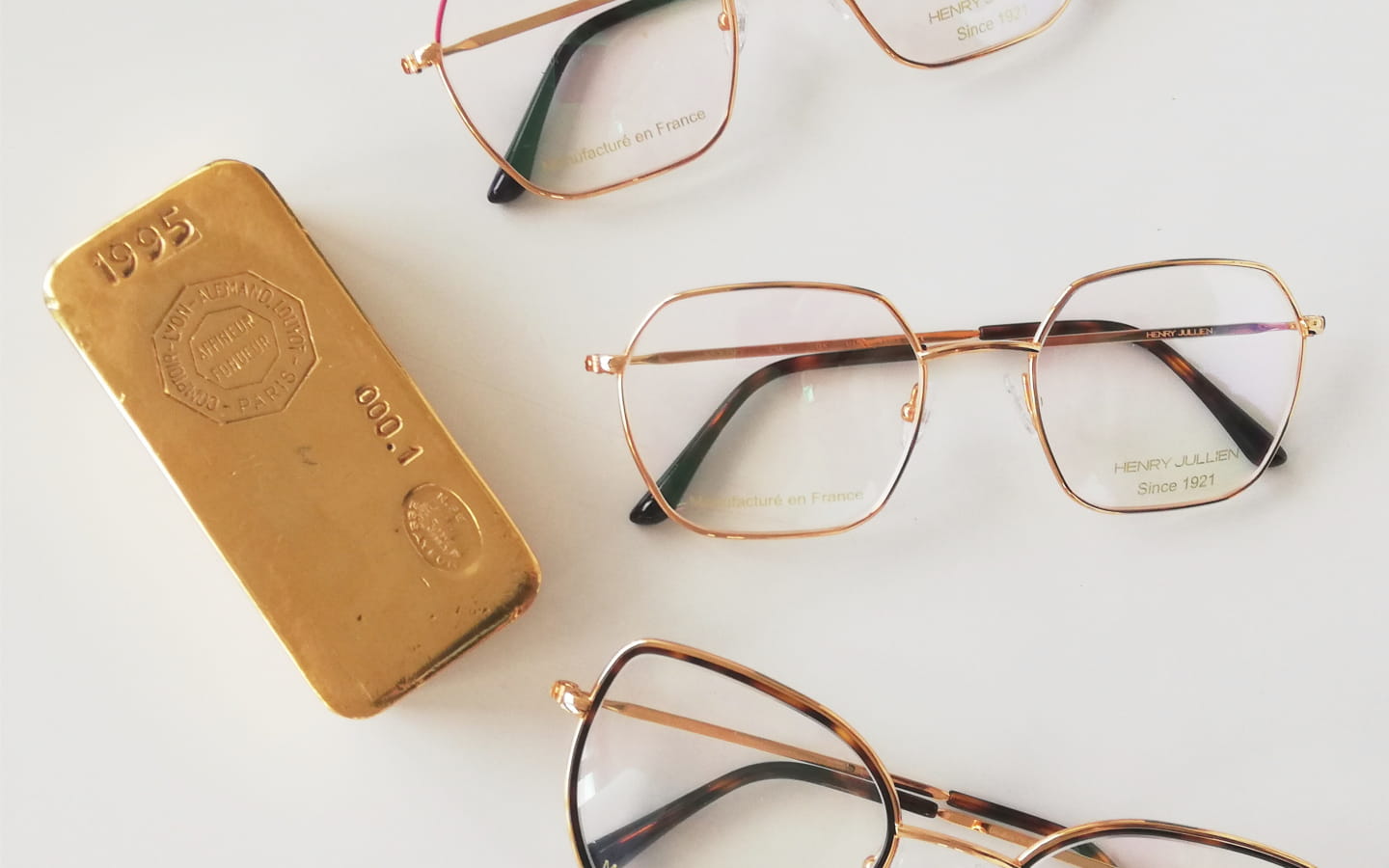 -
The Henry Jullien brand has symbolized exceptional materials and treatments since 1921, thanks to the know-how of its master craftsmen.
Henry Jullien was a French eyewear representative. In 1921, he decided to create his own brand and built his first factory in Morez, in the Jura, the cradle of the French eyewear industry.

His vision was to raise the perception of a pair of glasses to the same level as jewellery or watchmaking tradition
In our workshops in Lons le Saunier, France, creative teams and master craftsmen ensure excellence every day.
A symbol of quality and perfection, each frame is designed, manufactured and assembled by hand by our highly skilled master craftsmen, following a very strict process.

It requires no less than 279 operations and 4 months of work.

Henry Jullien is now a certified Living Heritage Company (EPV) for the excellence of its know-how.
This label is a distinction from the French government for manufacturers with a rare and renowned know-how.
It takes several years of training for a Henry Jullien master craftsman to be at the top of his art.
Maison Henry Jullien 65 Rue Édouard Branly39000 LONS-LE-SAUNIER
Brochures edited by Montagnes du Jura