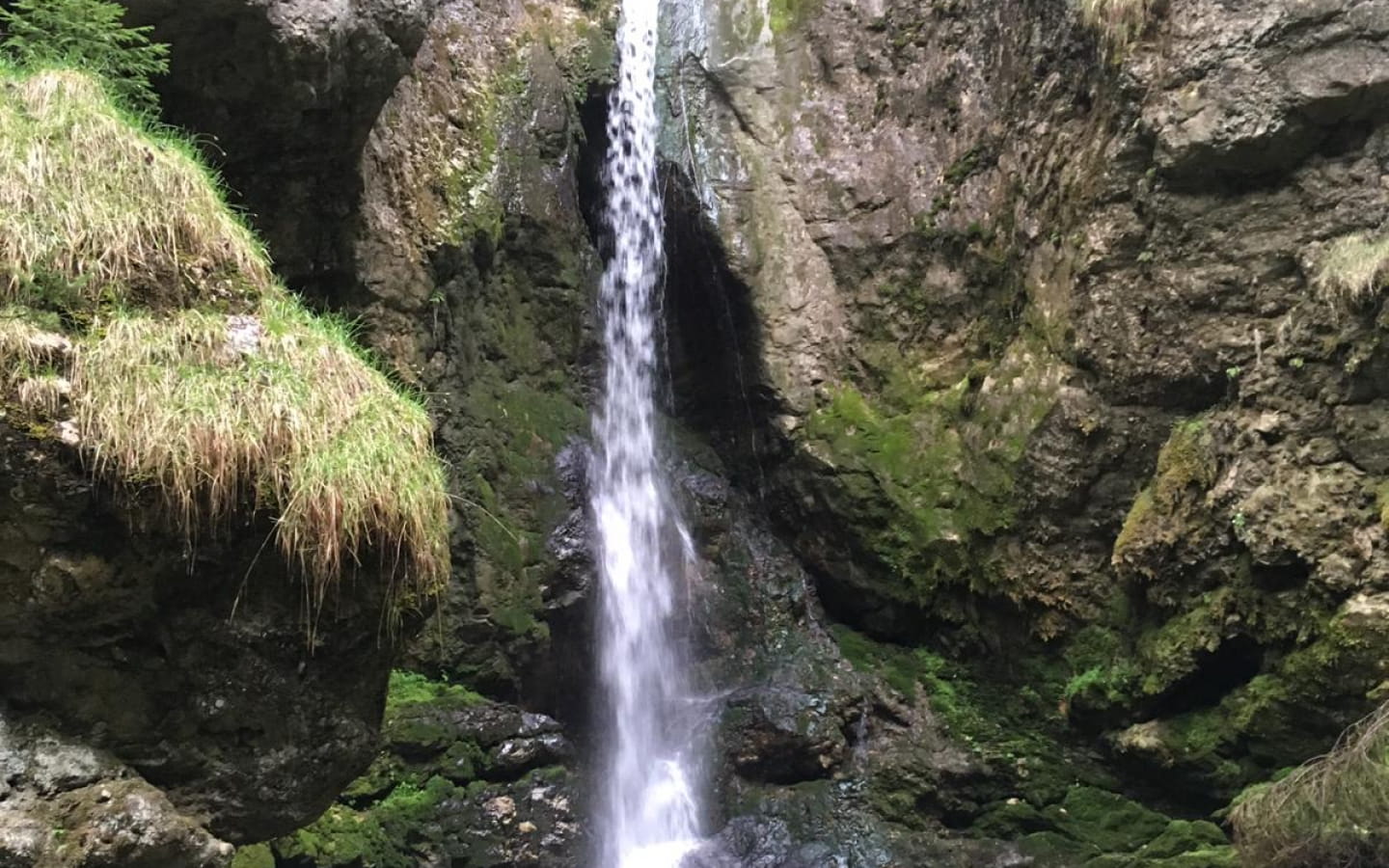 -
Round trip trail
Time : 2h30
Distance : 4,5 km
Difference in altitude: +/- 128m

Situated on the Tacon, the Moulin waterfall offers a 19-metre drop into a pot dug by its own waters.

This walk "In the footsteps of Ulysse Dalloz, miller of Les Bouchoux", takes you through meadows, pastures and forests, to discover the farms and the peasant world of the past in Les Bouchoux.

Access: reach the village of Les Bouchoux from Saint-Claude on the D124 towards Belleydoux then Les Bouchoux/La Pesse. Go to the village square and park. The start is on the right of the church. Follow the yellow markings to the waterfall (and back).

GPS coordinates of the car park (decimal degrees) :
latitude N 46.297177 / longitude E 5.817568

Don't miss the inscription at the entrance to the church, it is unique!

Brochures edited by Montagnes du Jura