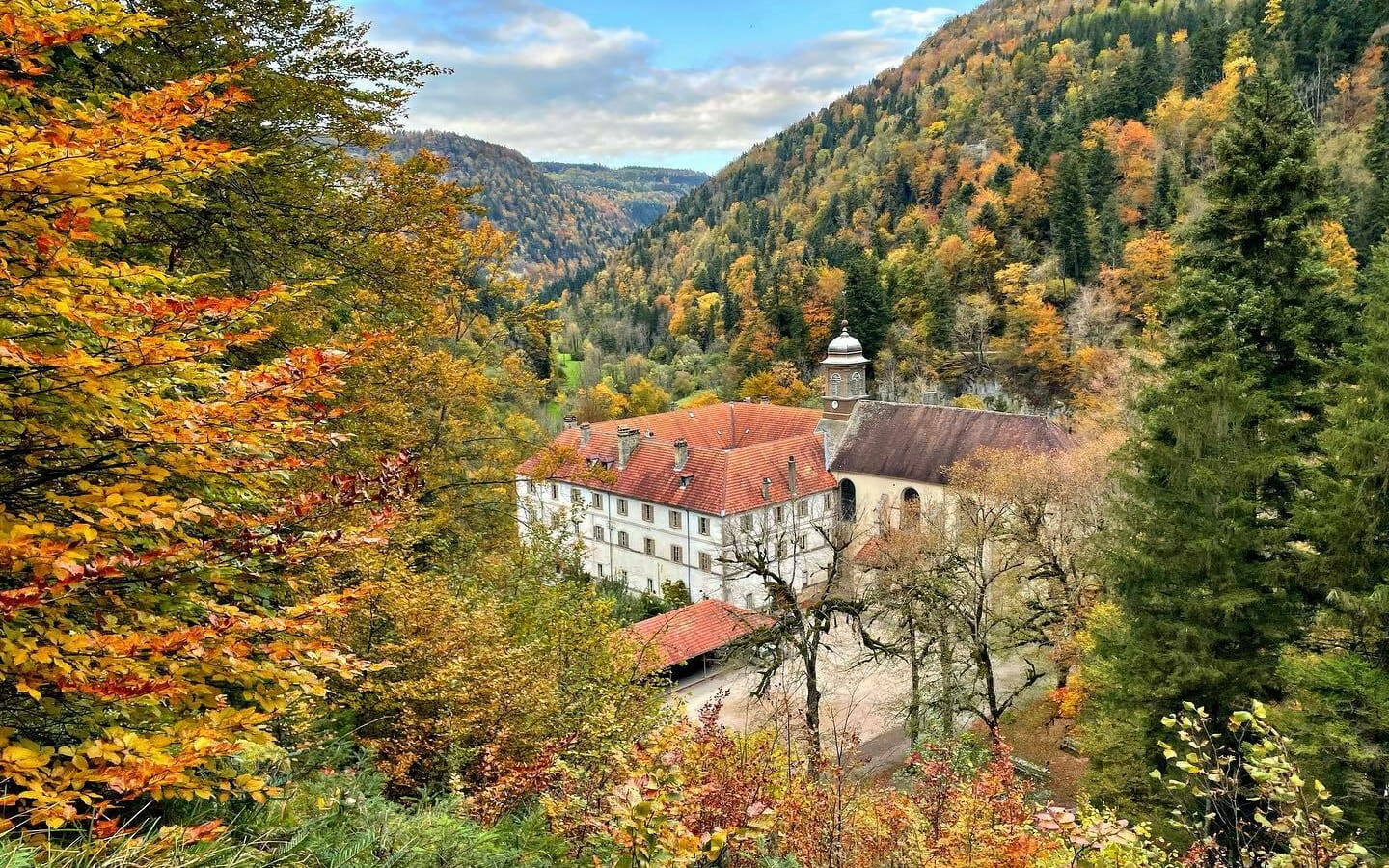 -
Rich in impressive flora and fauna, the Cirque de Consolation invites you to recharge your batteries.
Many emblematic species reside in this preserved natural area: lynx, chamois, bats, kites, peregrine falcons, owls...
Near the rivers, the dipper may honour you with his presence.

The Cirque de Consolation is a huge playground and lends itself to various sporting and cultural adventures for all:

- Hiking and its 80 kilometres of trails: Two loops starting from the monastery are marked out. Mountain bike and trail trails are also available.
- Guided cultural and sporting tours are organised in summer.
- For the sporty: you can venture out on the many hiking trails.
- For culture lovers: discover the history of the monastery and the chapel and recharge your batteries with a walk in the gardens and at the Lançot waterfall.
- For children: a treasure hunt will take them to discover the natural treasures of the Val de Consolation.

* To be noted: The Lançot waterfall is not always in water. Linked to a water table, the waterfall depends on the water level. When the water table overflows, it feeds the waterfall.
Val de Consolation
1 Chemin des Tuffes25390 CONSOLATION-MAISONNETTES
French, English
Pets welcome
Amenities
Picnic area
Botanical tour
Parking
Petite restauration
Toilettes
Services
Activity
Specific theme activities
Brochures edited by Montagnes du Jura