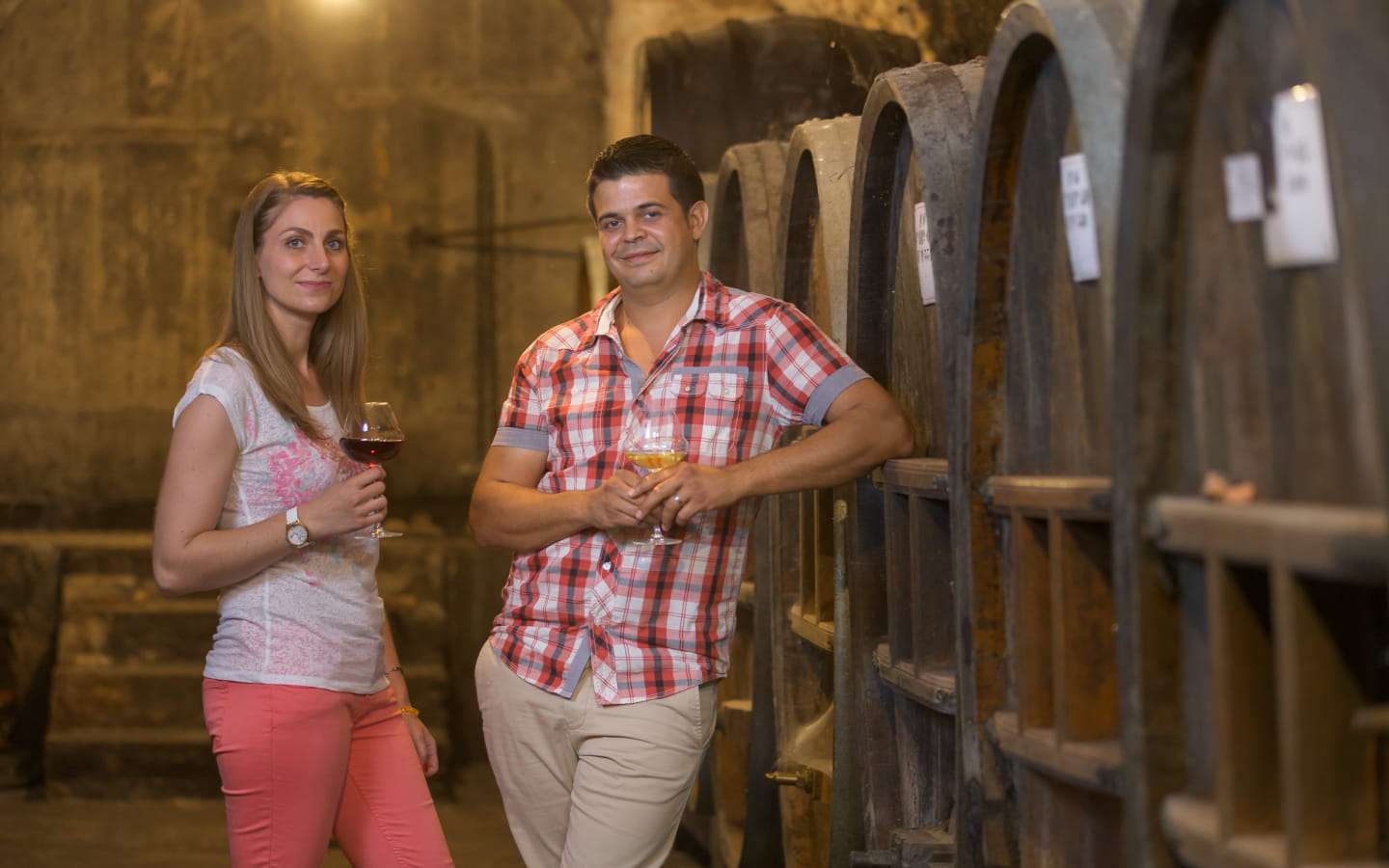 -
On 16 June 1919, Xavier Richard, then a farmer at Le Vernois, practised mixed farming in order to ensure a more constant income in years when the vines could no longer feed him due to spring frost or hail.
At the end of the Second World War, one of the sons, Jean, took over the property, abandoned mixed farming and specialised in vines.
In 1976, his son, Pierre Richard, was left to continue the running of the estate.
After studying viticulture and oenology in Beaune and then working in various vineyards in France (Saint-Emilion and Côtes de Provence), Vincent Richard returned to the family estate in 2009 to continue the business.
He set up in 2017 and works with his wife Emmanuelle.
In 2018, they made the choice, true to their convictions, to move towards organic farming under the control of ECOCERT.
"Our philosophy is therefore to think and evolve while always respecting our work tool: the environment".

Vincent & Emmanuelle run a family farm of 11.20 hectares in the heart of the Jura, at Le Vernois.

Domaine Pierre Richard par Vincent Richard
136 Route de Voiteur39210 LE VERNOIS
Activity
Cellar visit
Visit the vines
Chains and Labels

Brochures edited by Montagnes du Jura