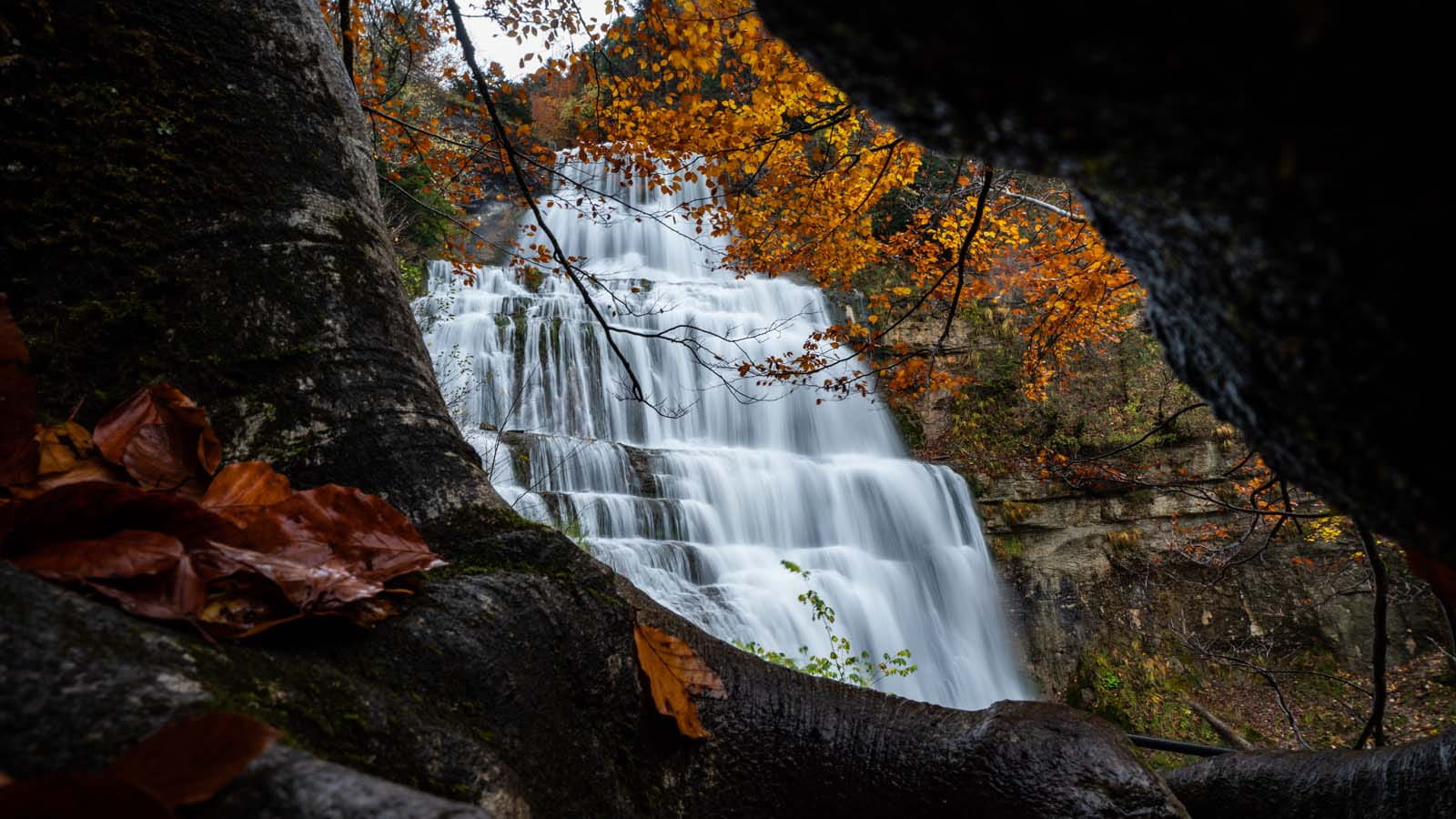 If you choose to come to the Terre d'Emeraude in autumn, you're guaranteed to be amazed! This is the perfect time of year for walkers who would like to see the region's many waterfalls and lakes. This weekend programme is ideal if you are looking to explore the must-sees of the area such as Vouglans lake or Hérisson waterfalls, and it also features some exceptional but less well-known ideas such as canoeing, a botanical outing and a tour of a snail farm.
Day 1 - morning
The unmissable hike up to Hérisson waterfalls!
Your adventure begins in the Maison des Cascades information centre car park. Get your hiking boots on (don't forget water and snacks) and set off along the path to the Hérisson waterfalls.
This walk is 7 km, there and back, with a 250 m positive incline, and you can expect to be amazed at every turn.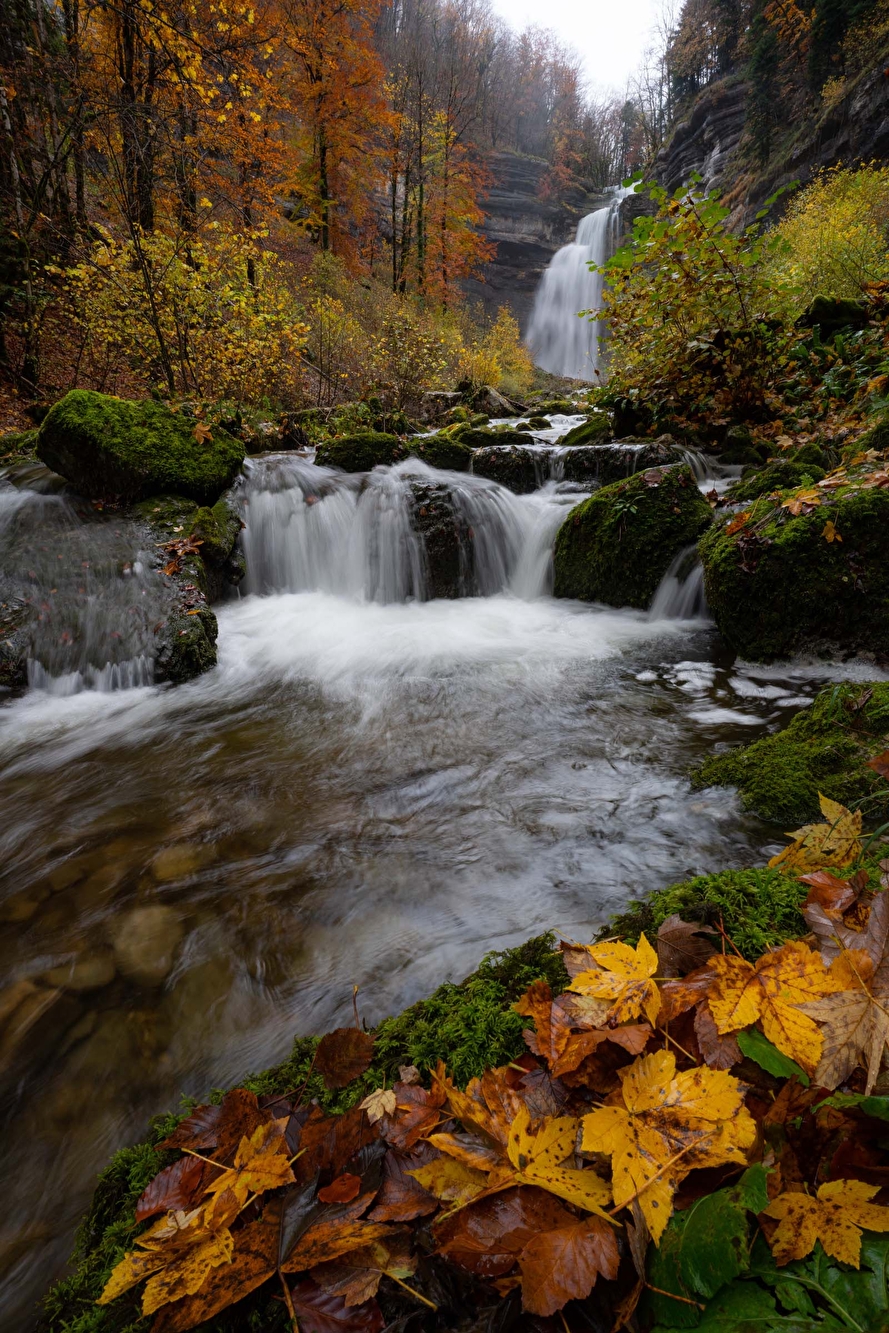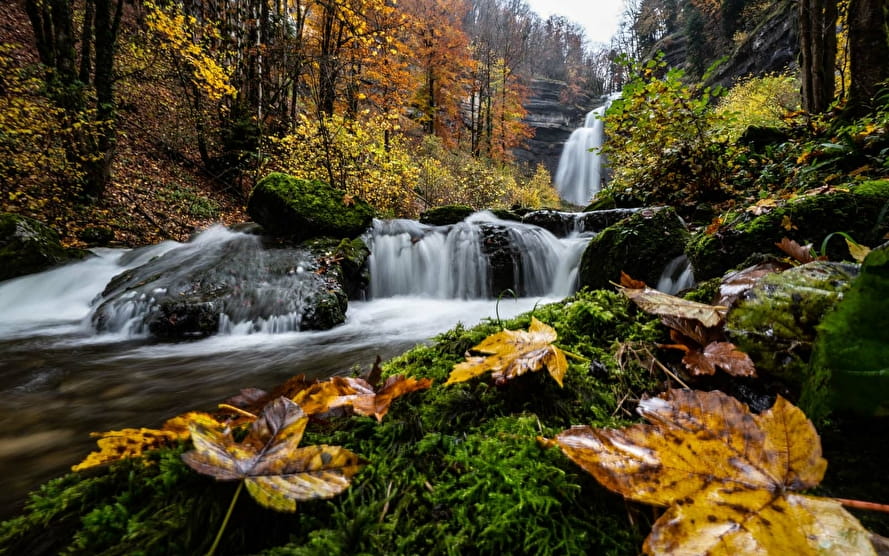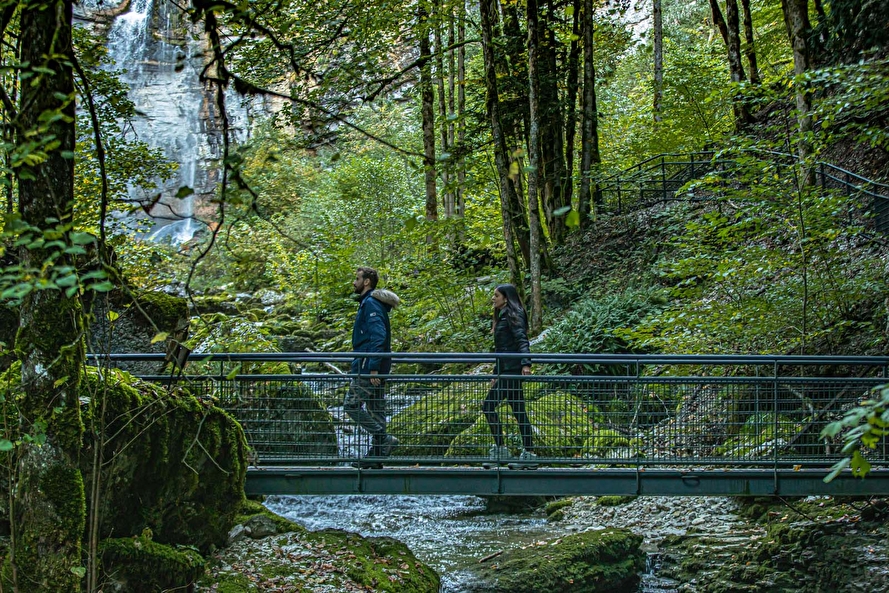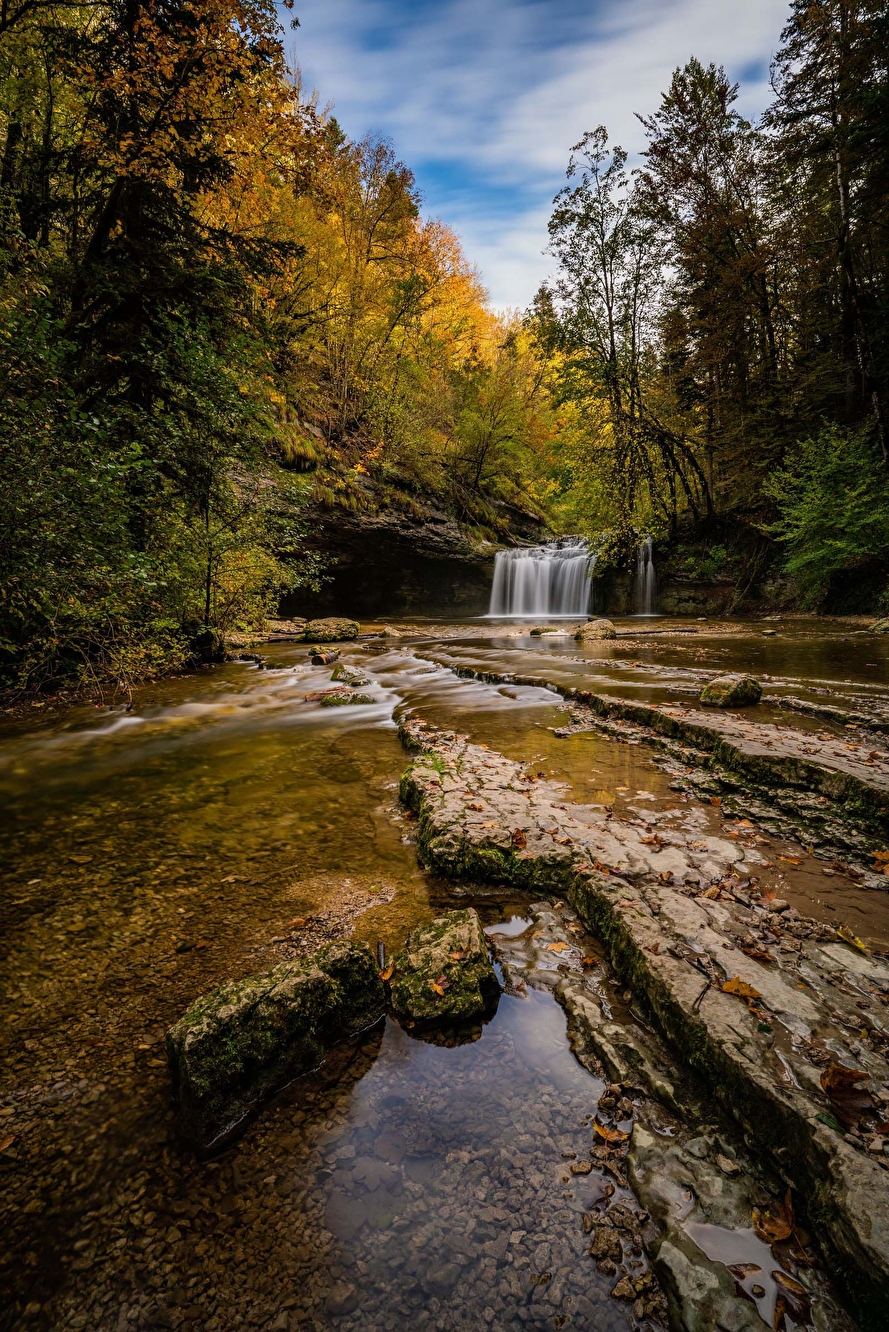 Day 1 - afternoon
Canoeing outing on the Ain, then tasting at a snail farm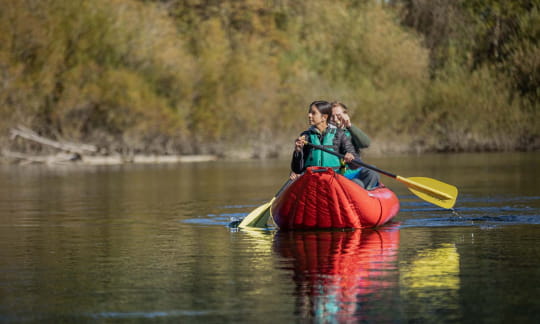 Exploration on the waters in autumn
Accompanied by your guide Julien, you'll be driven from Pont-de-Poitte to the departure point. From there, you'll begin your canoeing outing on the water.
You'll be surprised to discover some beautiful scenery that is not very well-known (especially around Blye dam) but which makes a visit to this part of Jura so worthwhile.
Canoeing outing with Intrépides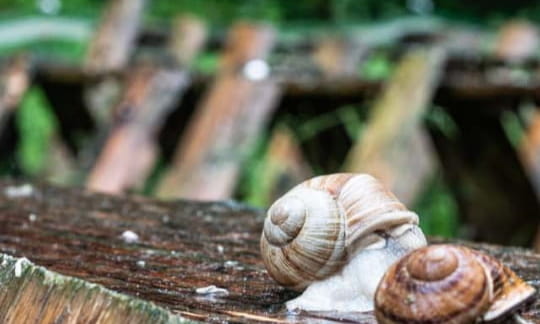 An encounter with the Petite Montagne snails
Come and meet Coline and Pierre, snail breeders, in Montlainsia-le-Templier. They will take you on a tour of their farm and let you taste their range of products made using snails. Yum!
Find out all there is to know about heliciculture (snail farming) and persillade (chopped parsley and garlic mix)!
Find out more about the Moulin Burignat
Day 2 - morning
Discover edible wild plants
Thanks to Emilie and Nicolas from the Unis Vers Nature association, you can learn to survive in the wild!
Identify and select the wild plants that are edible
Learn how to light a fire without using a lighter and without leaving any trace of your presence.
You'll learn so much on this experience in the great outdoors!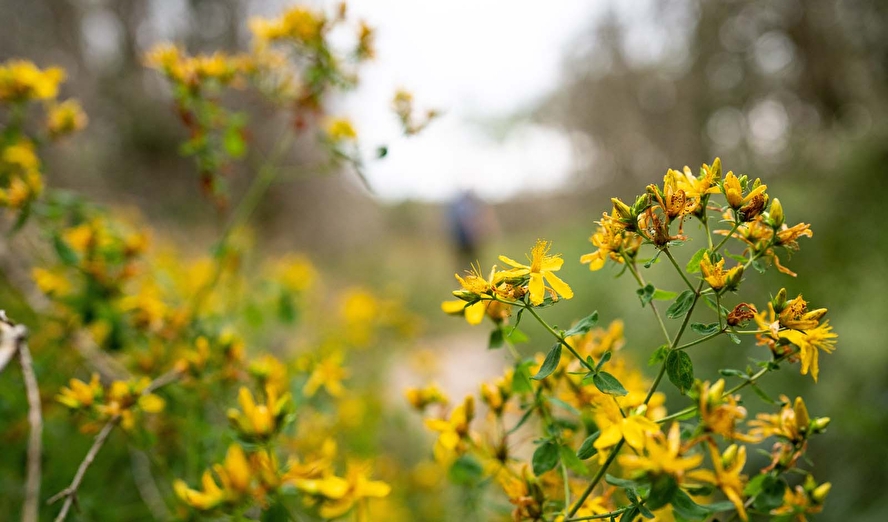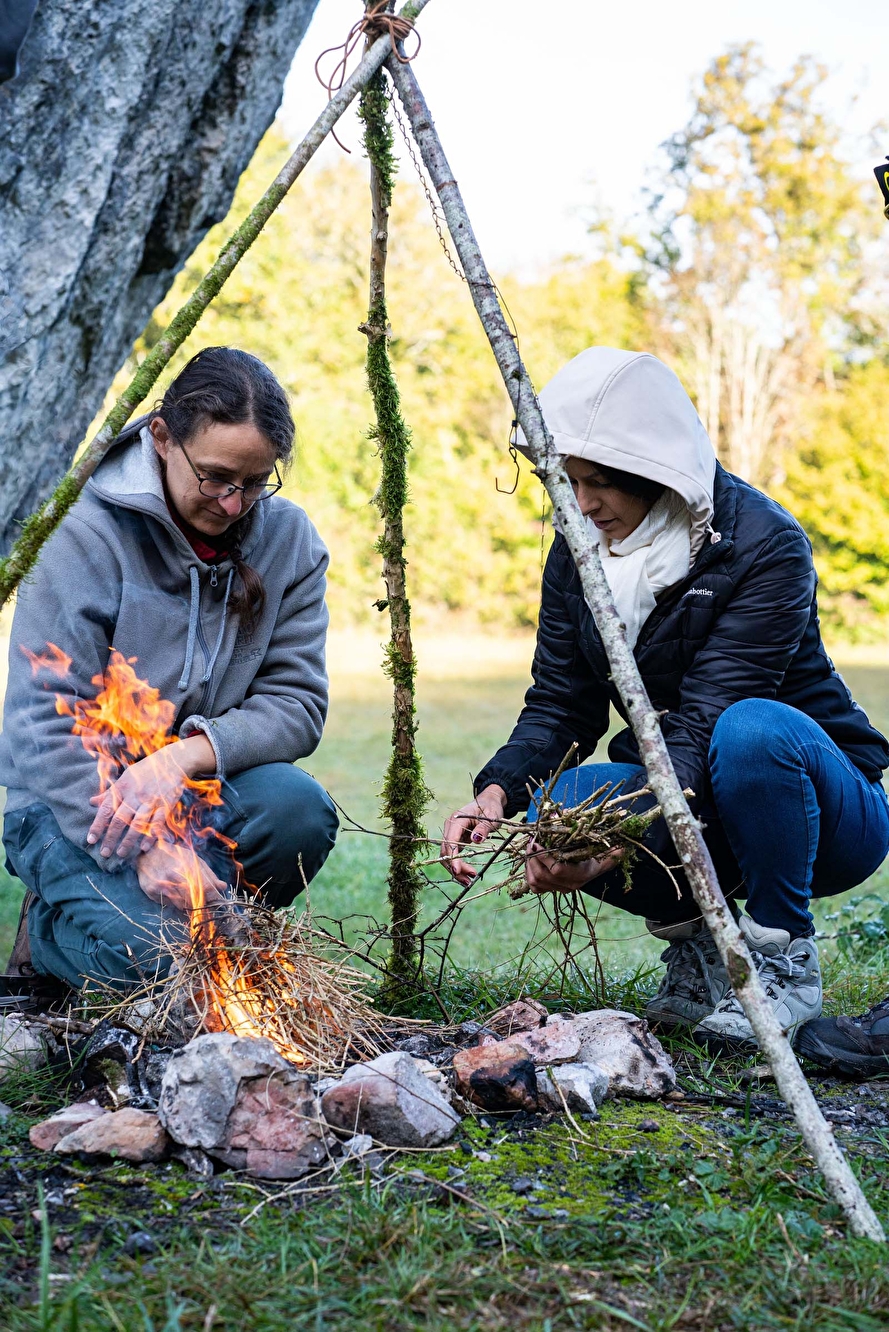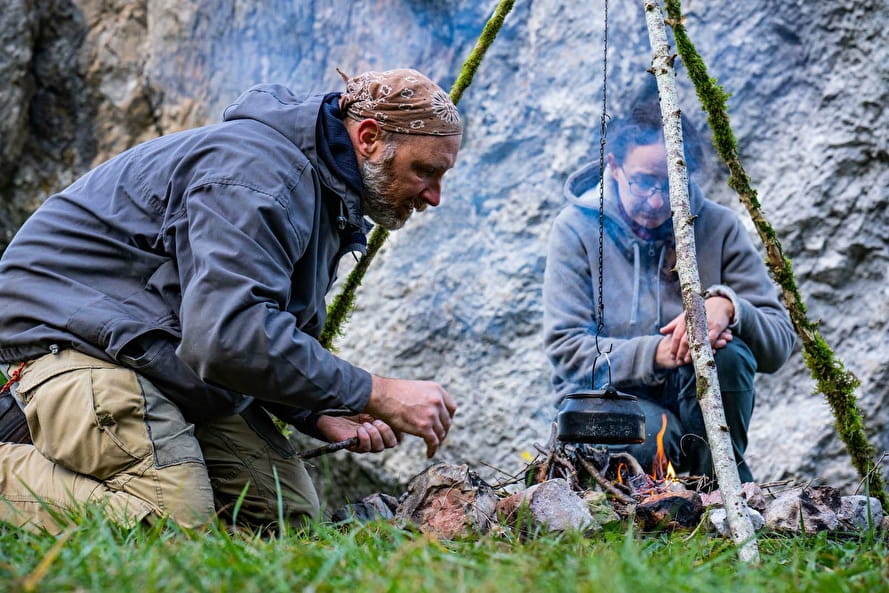 Day 2 - afternoon
Hiking up above Vouglans lake
Set off on an 11-km hike, with a 180 m positive incline (departs from Surchauffant campsite)! This trail will lead you through forests, past medieval ruins and alongside cliffs, for some amazing views guaranteed.
The view of the vast Vouglans lake down below, bordered by forests in blazing autumn colours, is quite simply magical!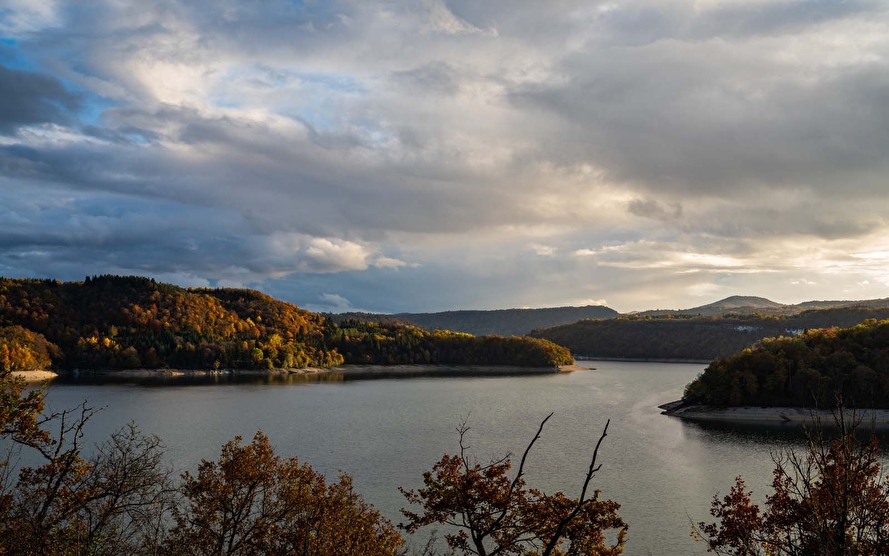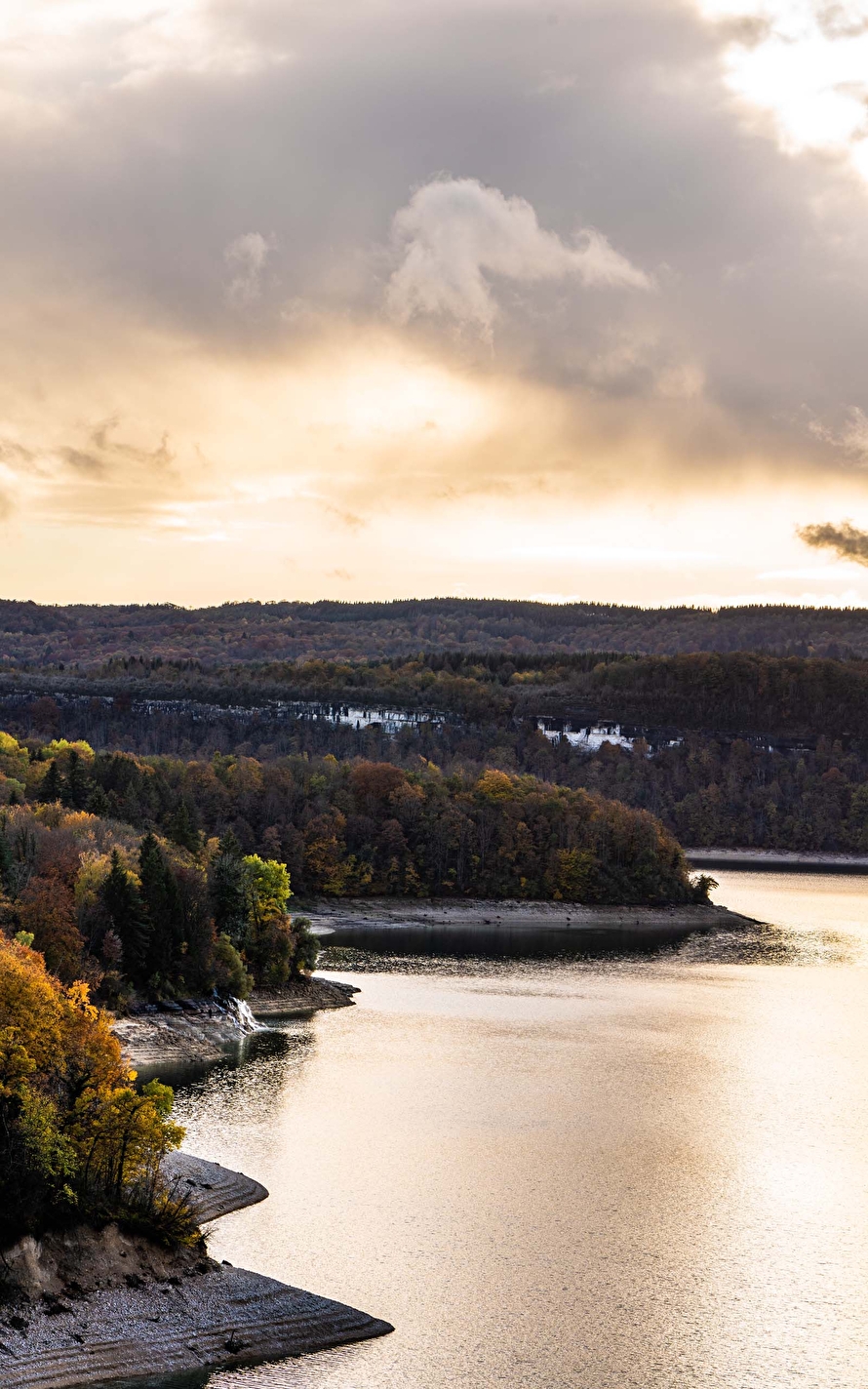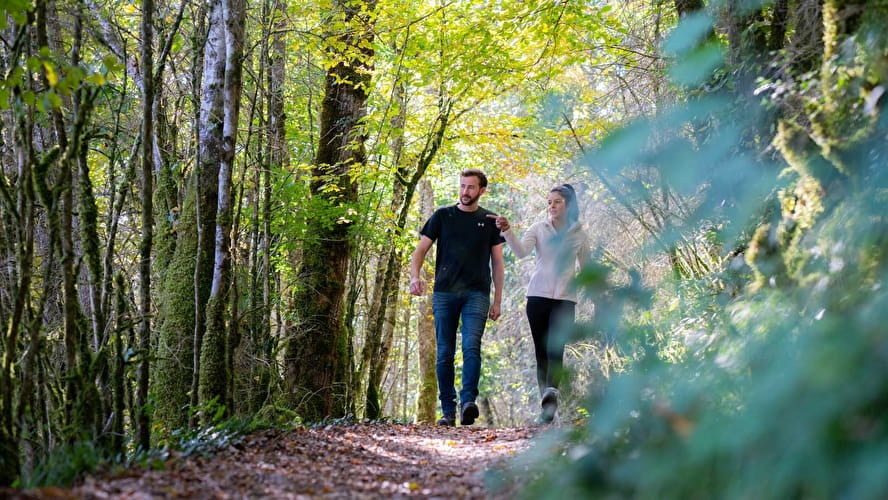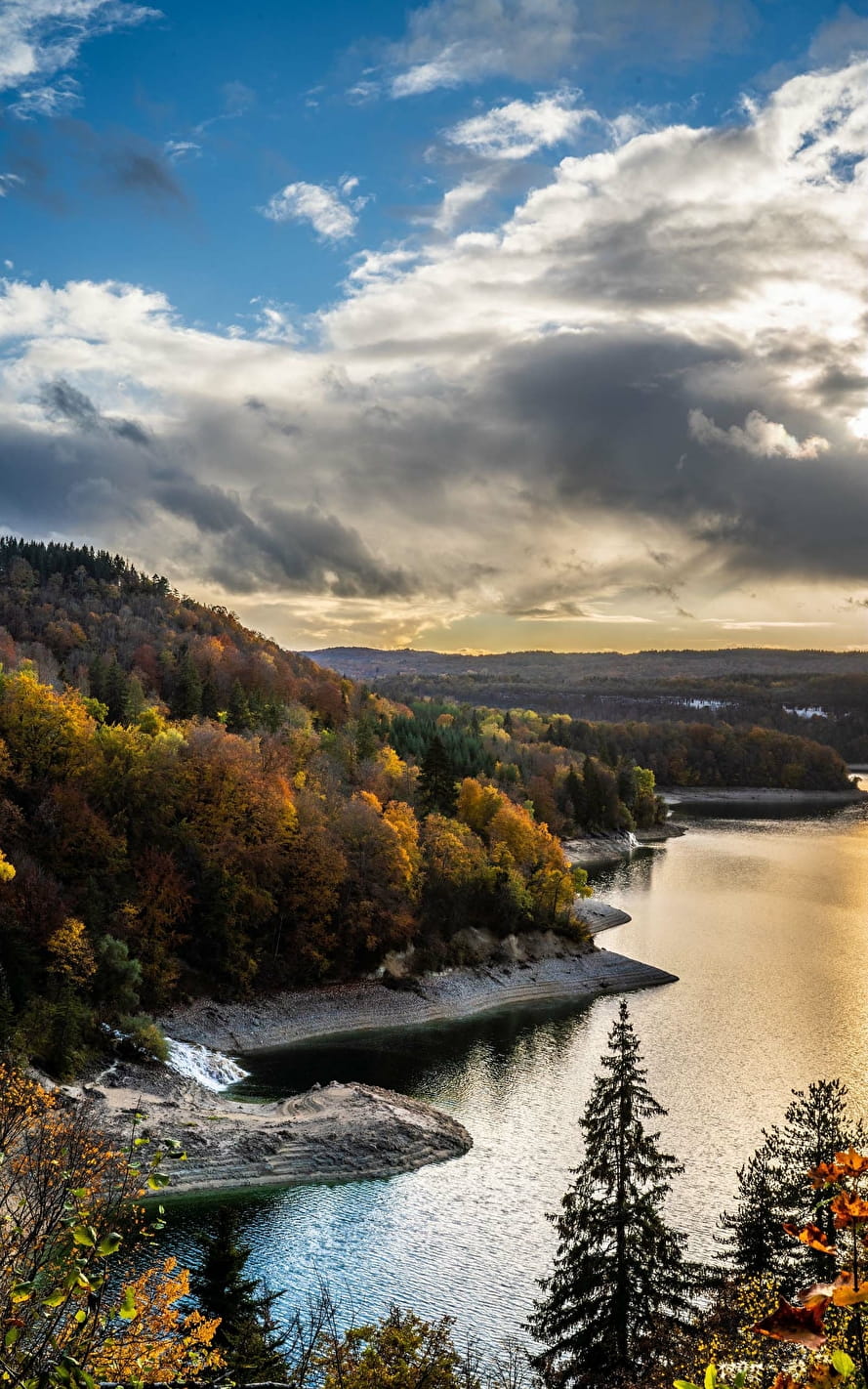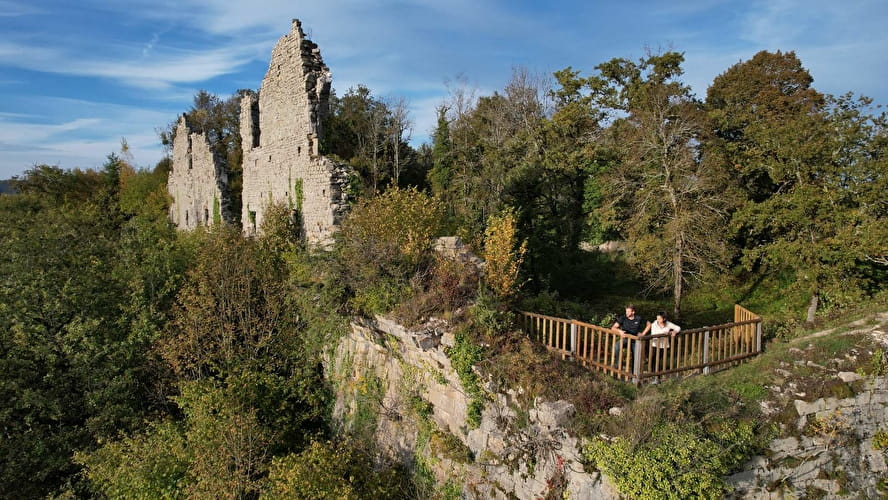 A good night's sleep and a great meal
Our recommendations