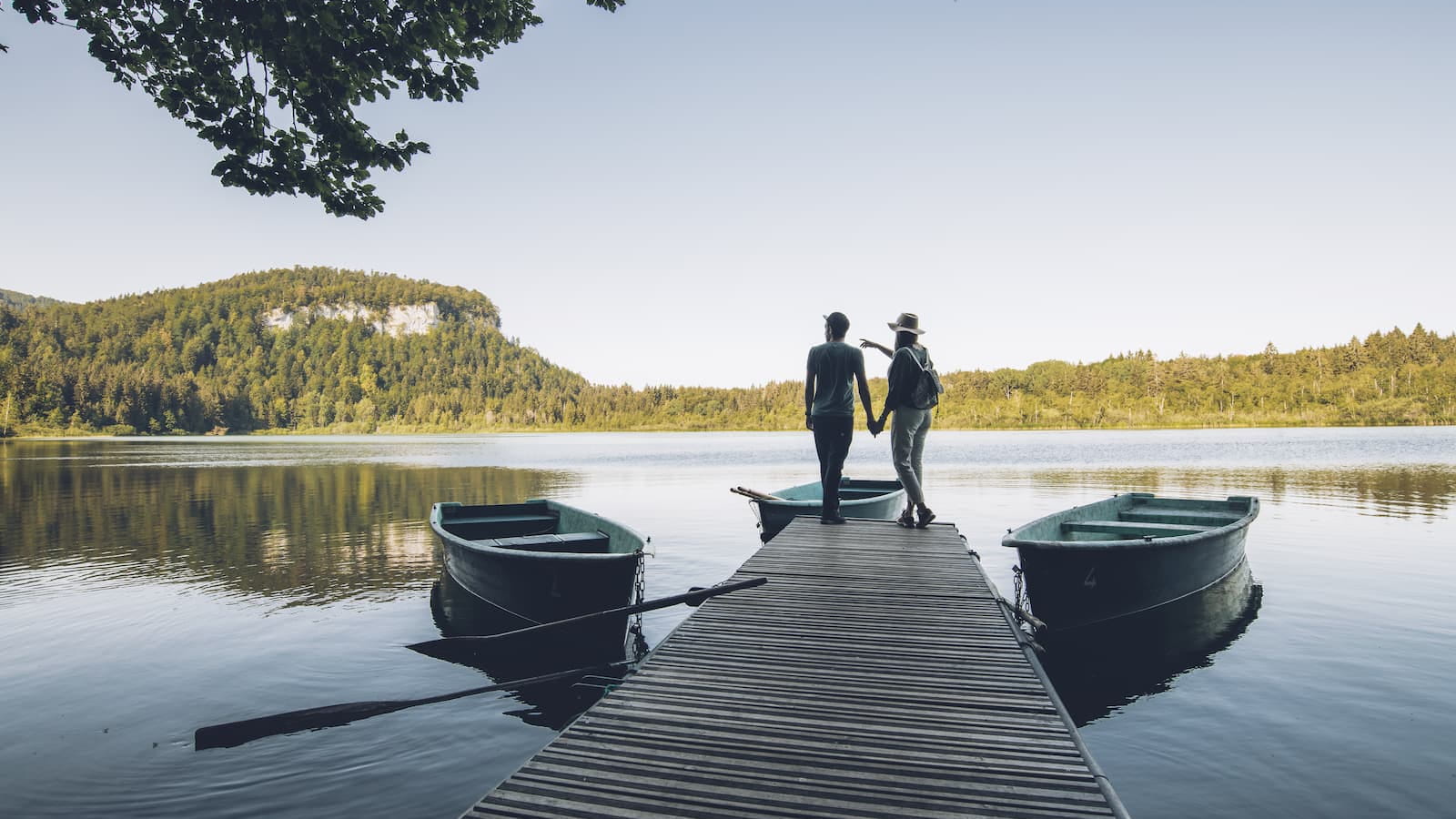 For a weekend or more, enjoy the Jura Mountains experience whichever way you fancy! An action-packed family holiday or a peaceful break with your partner, surrounded by nature or in a town on the edge of the massif... Whatever your style, pace or company, you're sure to find your perfect weekend getaway among our suggestions!
This season
Ideas for autumn
Make golden memories during an autumn weekend in the Jura Mountains. Feast your eyes on the superbly colourful surroundings!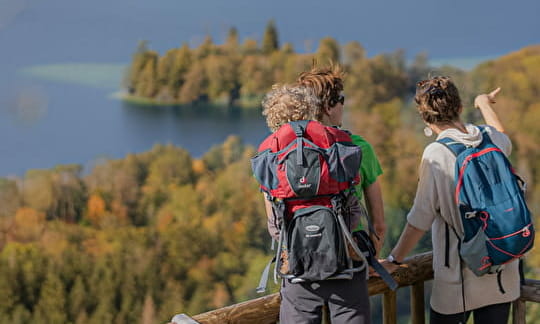 Haut-Jura Grandvaux
Between the lakes and waterfalls of Haut-Jura
2 days/1 night
A family outing in Grandvaux, at one with nature and close to the Comtois horses, huskies and other animals.
Check out this weekend getaway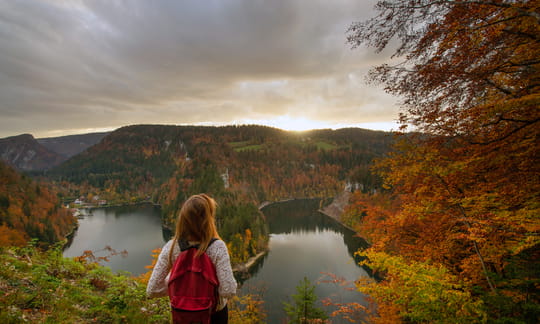 Pays Horloger
Colours galore around the Saut du Doubs waterfall
2 days/1 night
Escape to a magical world amid the beautiful colours of autumn. The Pays Horloger is a region that keeps lots of little secrets...
Check out this weekend getaway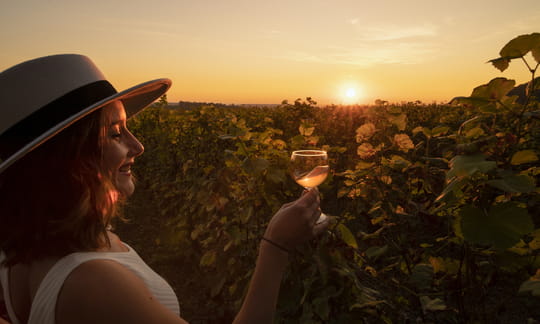 Heart of Jura
Slow tourism for foodies
2 days/1 night
Wonderful encounters and secret gems in a food-and-wine revelation around Arbois and Salins.
Check out this weekend getaway
For your next holiday, take inspiration here
Suggestions for all seasons
The Jura Mountains, a year-round destination. Spring, summer, autumn and winter each have their share of surprises in store for you...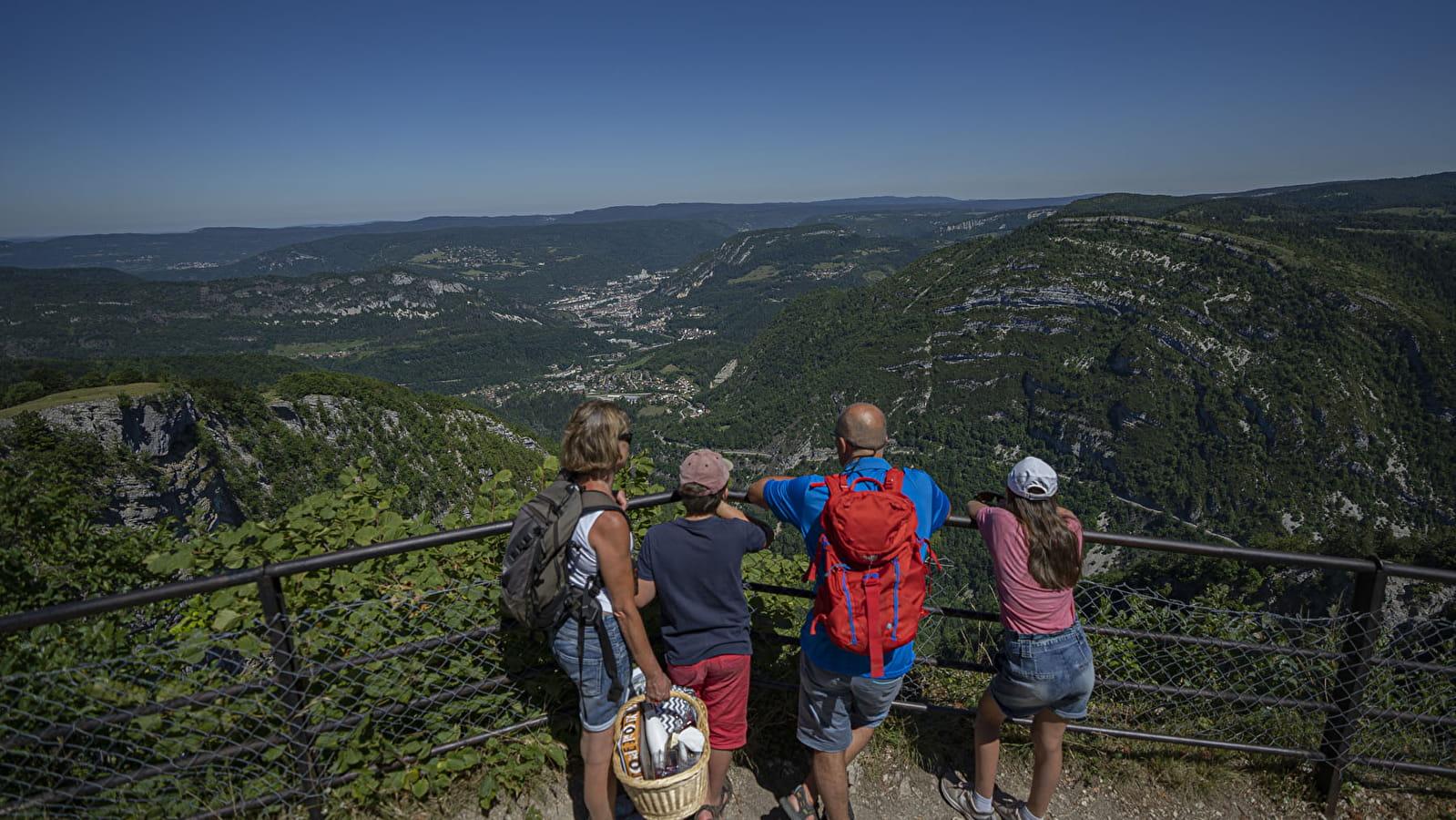 Inclusive getaways
With or without the kids?
The Jura Mountains are a great holiday destination, with or without the children! Be it a romantic getaway or a family holiday, we have the solution that meets your expectations. Go for it!
The perfect romantic break!
There's no shortage of romantic getaways to enjoy in the Jura Mountains! Impress your loved one with an enriching weekend in Besançon. Time for moments of complicity and wonderful encounters in Baume-les-Dames or Salins-les-Bains!
For Families
Make golden memories during a family weekend in the Jura Mountains. Adventures, new experiences and all the joys of the great outdoors... You'll never be bored when you visit Les Rousses, the resort of Monts Jura or the Haut-Bugey area!
We'll take care of everything!
No time to organise your getaway?
Treat yourself to one of our all-inclusive deals! Hiking, culinary delights, cultural tours, there's something to suit every taste. Just pick your date and book!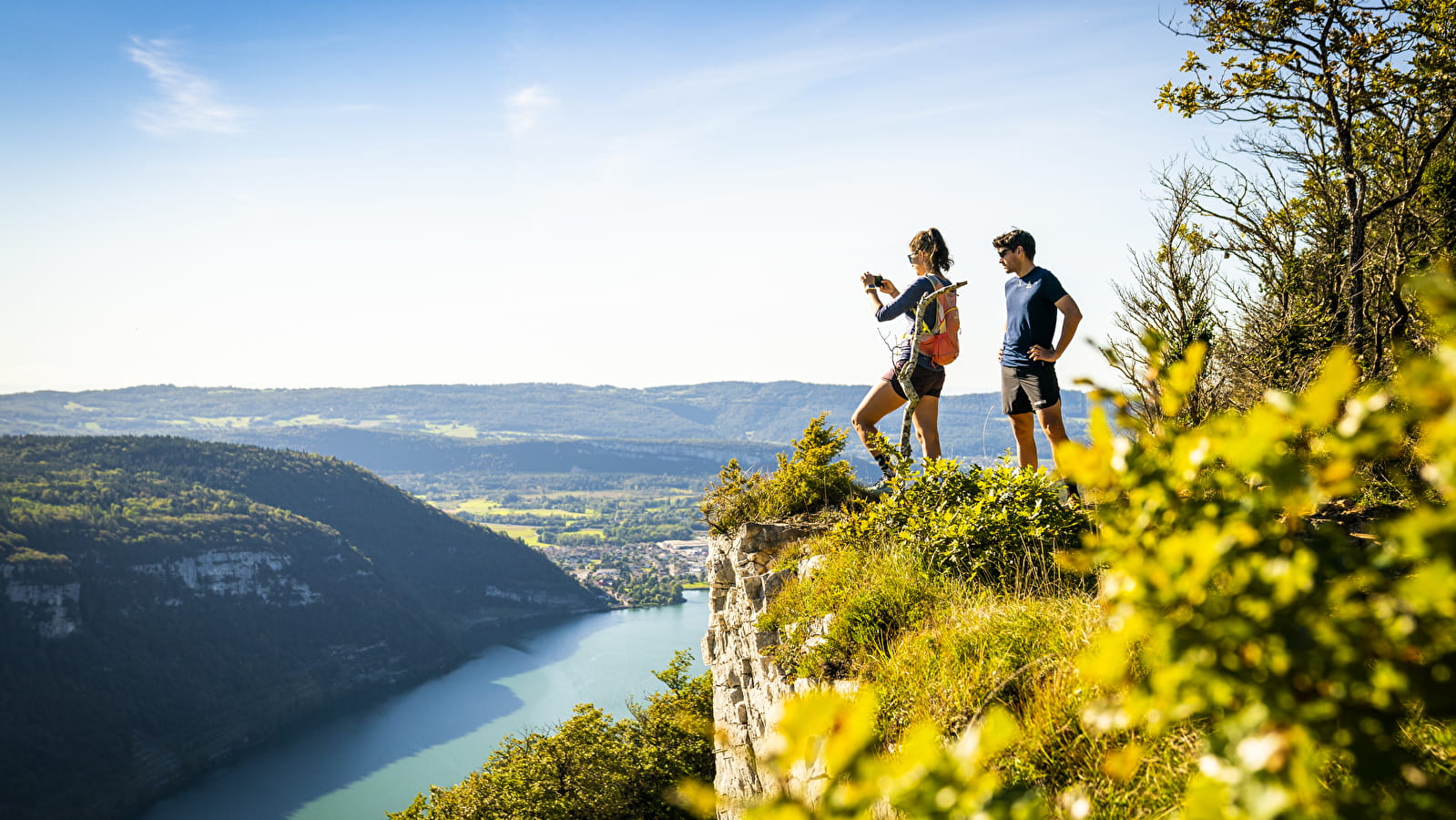 All you have to do is choose your ideal holiday
Sporty weekend or meditation? City break or something more original?
Whether you're a fan of the great outdoors, a seasoned athlete or a die-hard explorer, there's something for everyone in the Jura Mountains. Even those in search of an alternative experience will find something right up their street!
For sports enthusiasts and adrenalin addicts!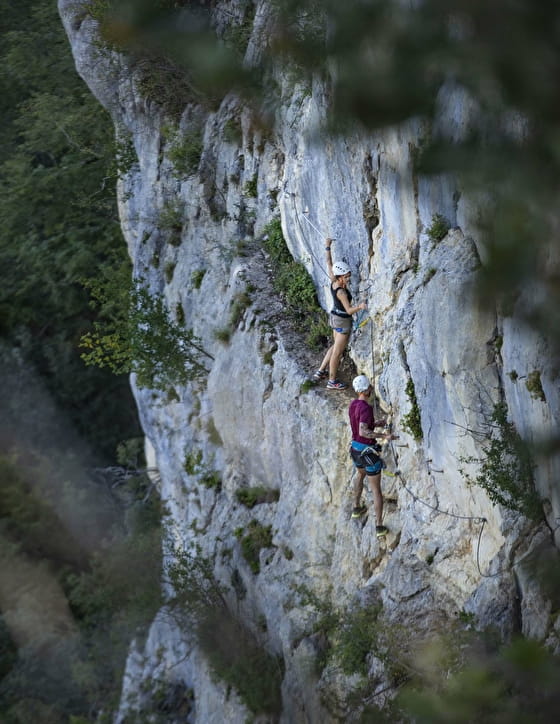 Haut-Bugey
Sporting adventure for two around Nantua
This idea for a weekend in the great outdoors is for the sporty among you! Near Nantua, the 2-day programme includes via ferrata, dog hiking and mountain biking. Prepare for sports galore!
Top suggestions for a city break
The Jura Mountains are great for city breaks too! Rest assured, you'll still benefit from all that fresh mountain air. If you like the idea of exploring the streets in the morning and taking to the great outdoors in the afternoon, you're in the right place!
Découvrir
Alternative weekend getaways off the beaten track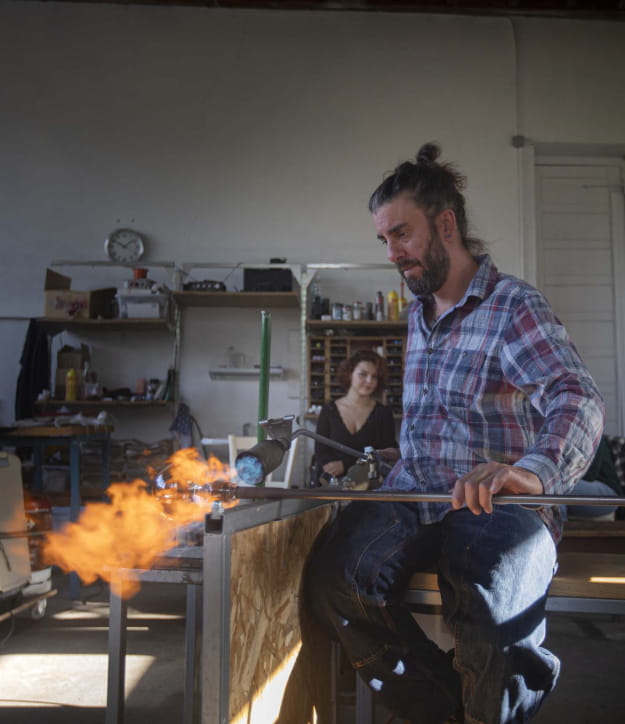 Terre Valserine
A 48-hour trip between glass-blowers and breathtaking scenery
Glass-blowers, dinosaur prints and spectacular scenery: this weekend break certainly is like none you've ever experienced. You'll never forget it!