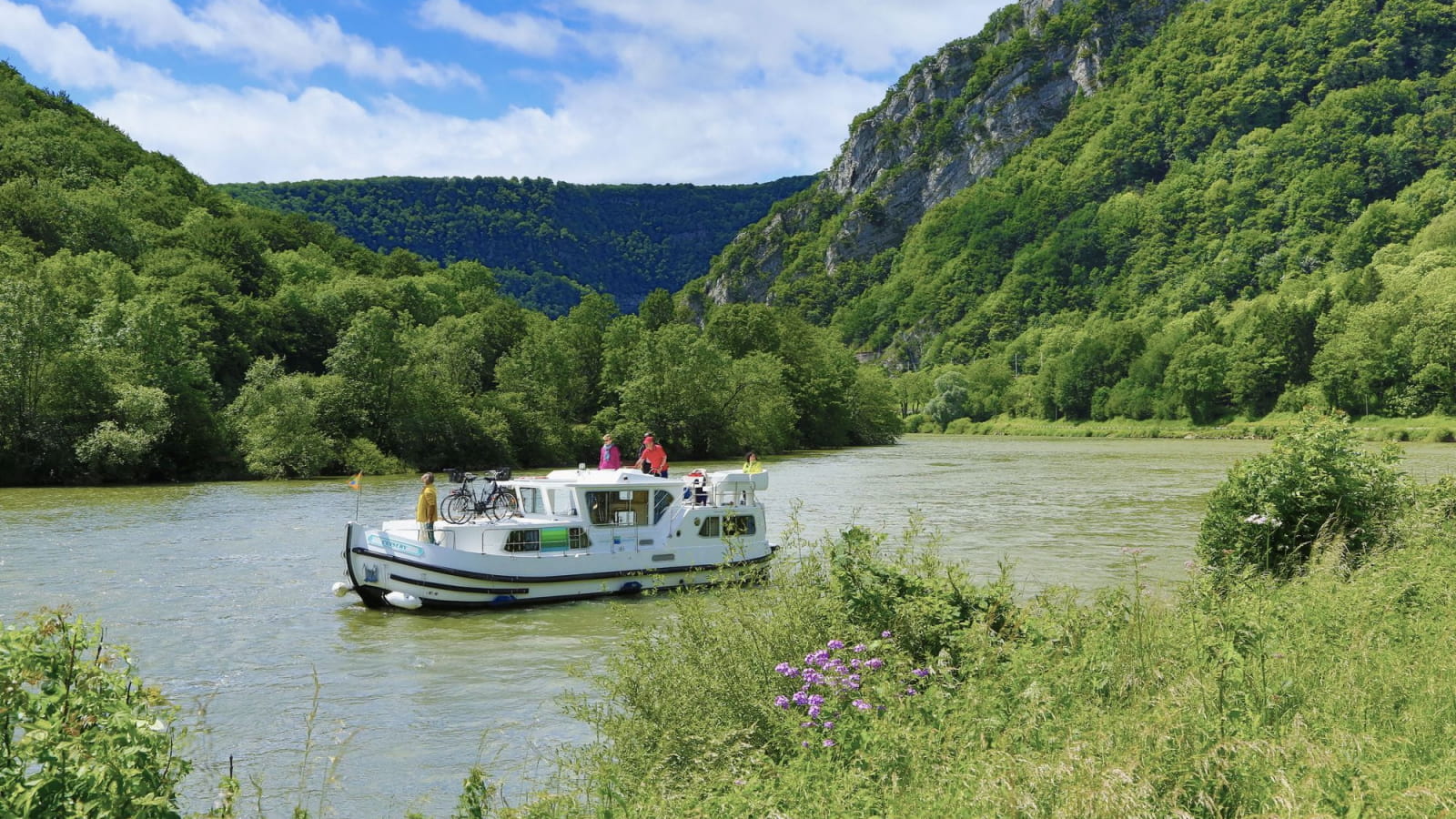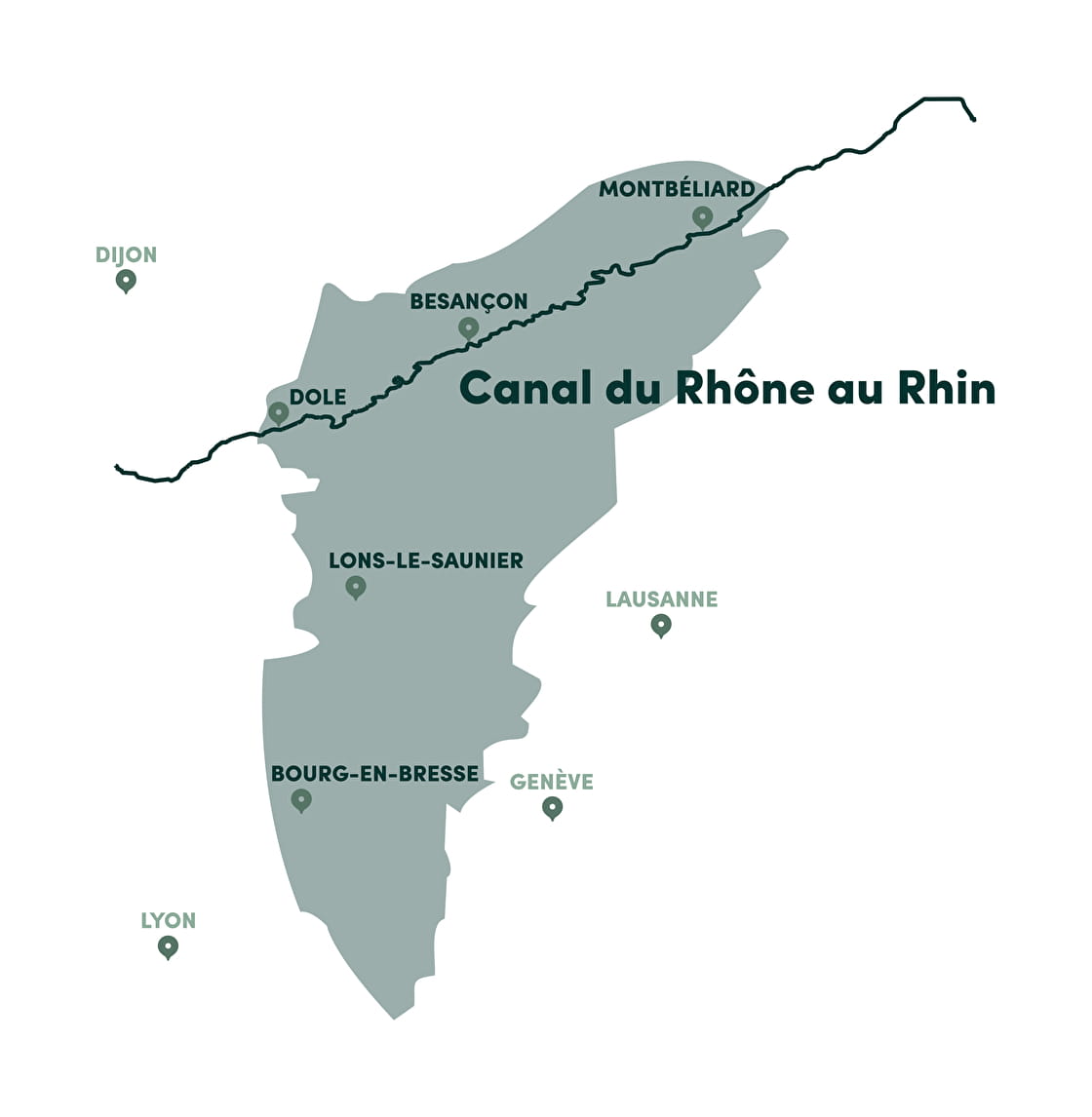 River tourism on the Doubs
Characteristics
Montbéliard
Starting point
May to October
Recommended period
Waterway itinerary on the River Doubs
The River Doubs emerges in the Jura Mountains, flows for 453km and includes a section in Switzerland. From Montbéliard, the river is navigable for 200km alongside the Rhône-Rhine canal, which then takes over to prolong your stress-free journey. All along the way, you'll admire multiple landscapes ranging from beautiful meadows and forests to the blue waters of the lakes and rivers.
From village to village, between moorings and ports, the Jura Mountains offer pleasure boaters a setting with a human feel. An abundance of natural, historical and architectural heritage is waiting to be discovered along the banks, not forgetting those wonderful encounters. Because here, togetherness is more than just a legend...
Not to be missed along the way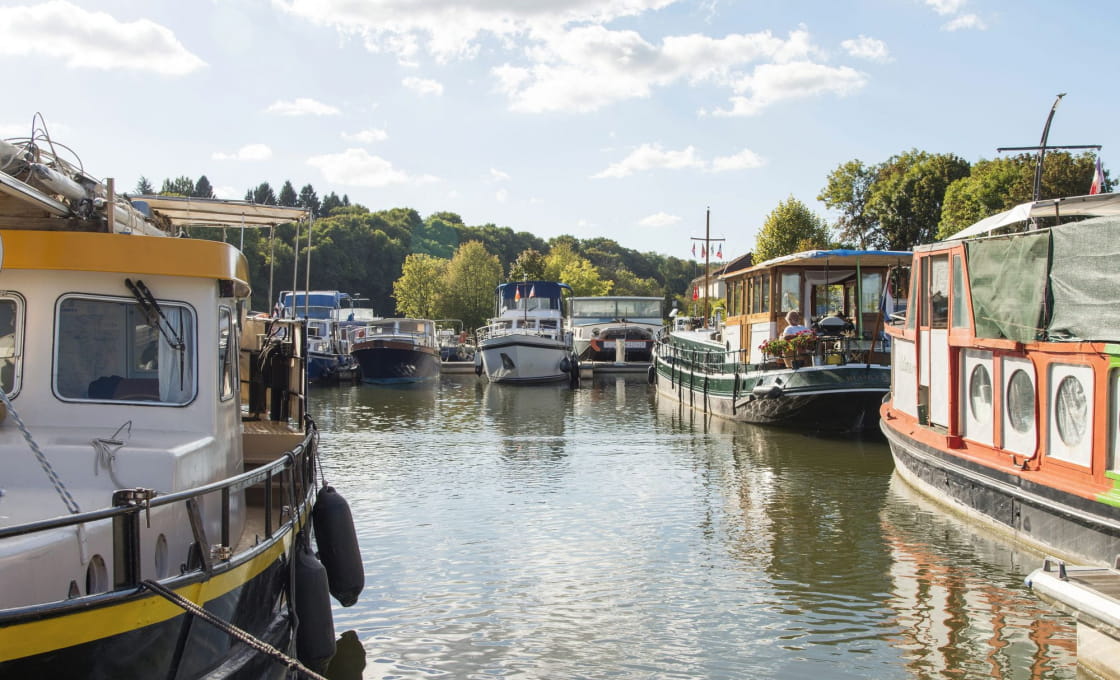 Montbéliard
Swap boats for cars at the Peugeot Museum in Montbéliard.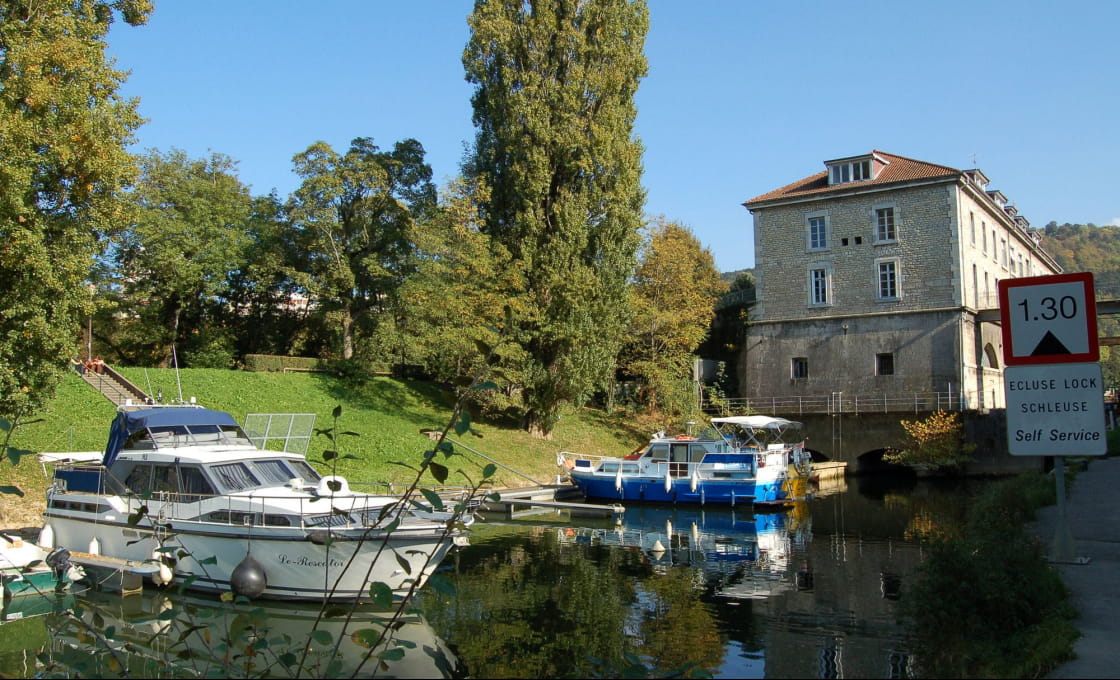 Besançon
Visit Besançon, a UNESCO-listed world heritage town, and the famous Vauban citadel
Dole
Unveil the laboratory secrets of scientist Louis Pasteur in the house where he was born in Dole.
5 good reasons to take to the waterways of the Jura Mountains:
We live in an age when life is very (too) fast-paced. So for once, why not slow things down for a weekend or a whole holiday in the Jura Mountains? With an average speed of 6km per hour, waterway tourism is the ideal way to enjoy the luxury of taking it slow.
Become the skipper of a boat... A childhood dream within your reach, when you rent a river boat from one of the ports on the Doubs. Hoist the colours!
River tourism is a great way to get away from the crowds and the sand that gets everywhere. Like a celebrity on their private yacht, you'll bask in the sun on the deck of your barge as you discover the bucolic scenery of the Jura Mountains.
Imagine, on holiday, waking up in a different place every day but without having to pack and unpack your bags. A bike ride through the vineyard one day, a concert in town the next... simple pleasures waiting to be shared!
Above all, the river tourism philosophy and the Jura Mountains just go so well together. Vineyards, great restaurants and picturesque heritage features are never far away. Here, freshwater tourism rhymes with hedonism!