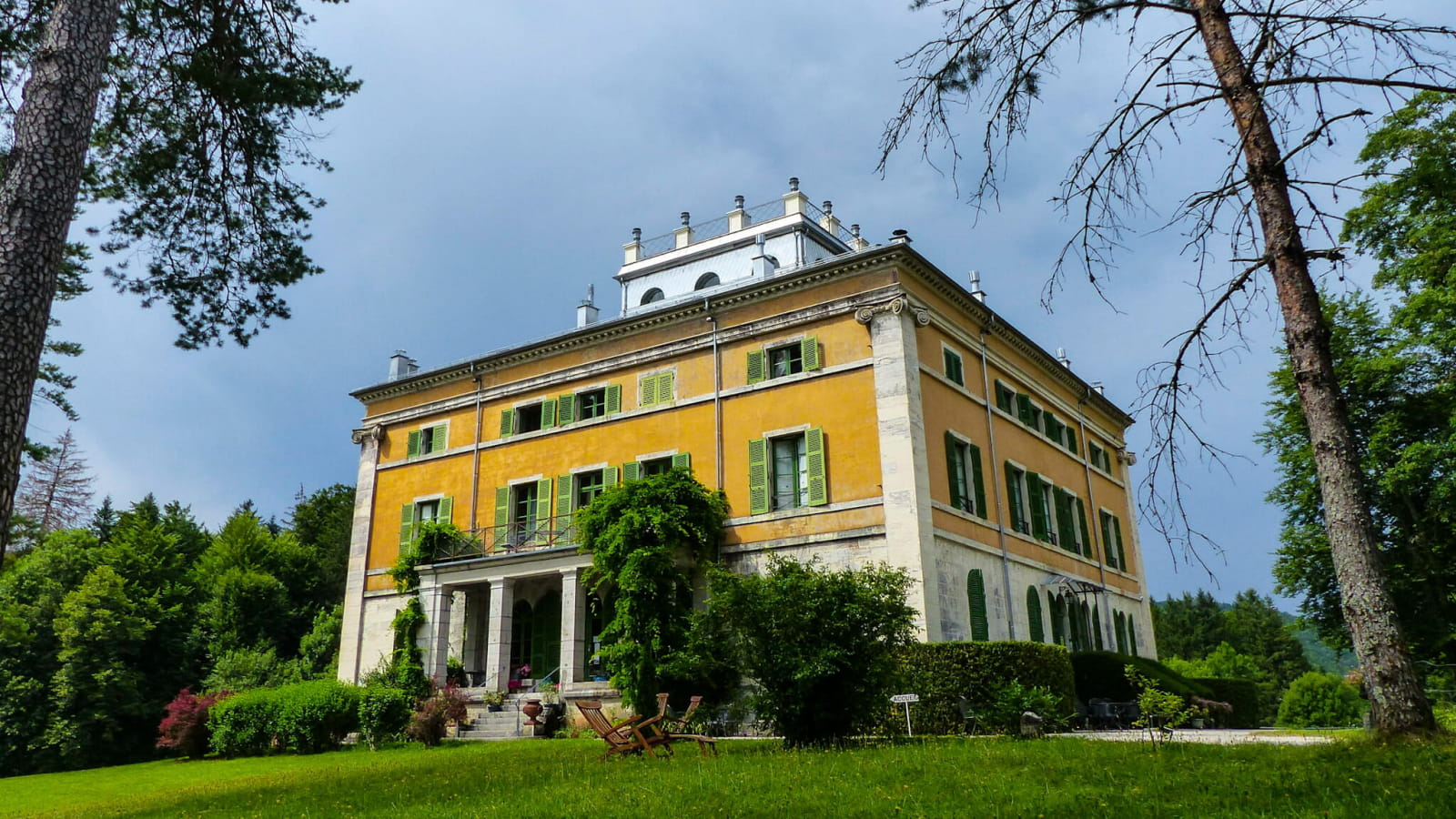 Visit Italy without leaving the Jura Mountains, at the Château de Syam, also known as the Palladian Villa. This 19th-century palace built by Jean-Emmanuel Jobez reflects the architect's passion for Italian culture. Discover the history of this villa that flouts the region's architectural conventions.
A surprising discovery
The Palladian Villa
It all began in 1825 when Jean-Emmanuel Jobez took over from his father at the helm of the steel industry. The owner generally resided in the traditional foundry-master's house, but Jean-Emmanuel decided otherwise... With a firm idea in his head for a villa to be built from scratch, he entrusted the project to Champonnois l'Ainé, along with very precise instructions as to which inspiration to follow.
Thus, a few years later, the Château de Syam was built, inspired by the style of the architect Palladio, hence its other name of Palladian Villa).
It is a beautiful, brightly-coloured palace with a square layout of 4 almost-identical walls. Quite simply an amazing sight in this region of Jura!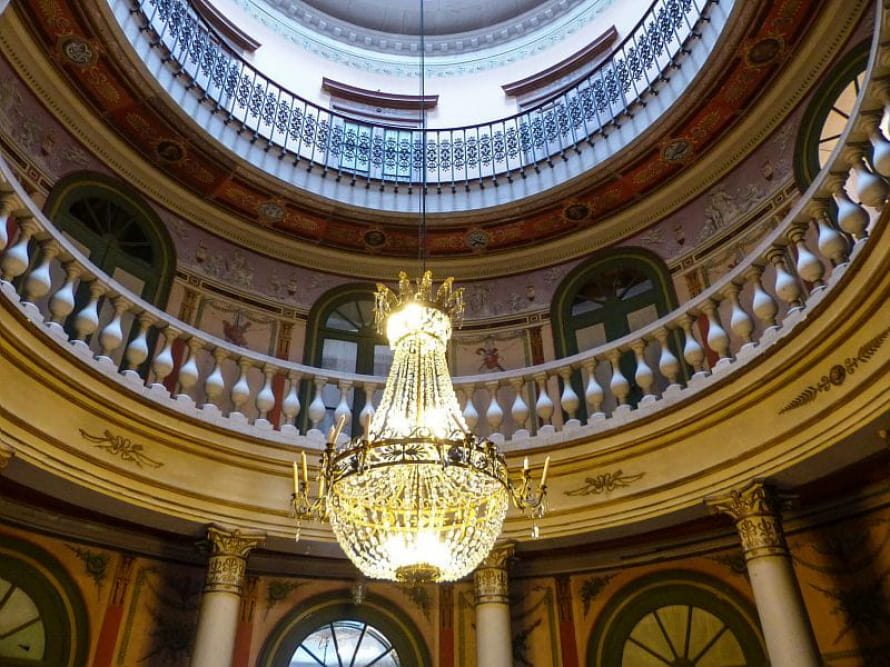 Did you know?
Did you say "erudite"?
Jean-Emmanuel Jobez and his son, Alphonse, were both cultivated men with brilliant minds whose interest in every field of human knowledge included medecine, philosophy, astronomy and, of course, architecture.
Their thirst for knowledge is reflected in the grand library of the Chateau de Syam... It currently stocks some 12,000 books, but this figure was much higher in the past. The library's enormous bookcases are said to have held up to 36,000 publications.
Sightseeing nearby
World heritage
The Saline Royale at Arc-et-Senans
Just 45 minutes away from the Syam foundries, a unique UNESCO world heritage site awaits you: the Royal Salt Works of Arc-et-Senans. Come and discover the history of salt, the region's former economic driving force that attracted so much interest.
The Saline Royale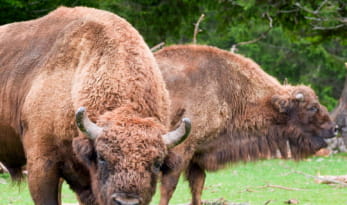 For children
The Polar Park
On the boundary between Jura and Doubs you'll find an unusual animal park that specialises in creatures from the colder regions of the world: elk, bison, mouflon and even huskies. Visitors can even touch some of the animals, much to the delight of children.
Visit Parc Polaire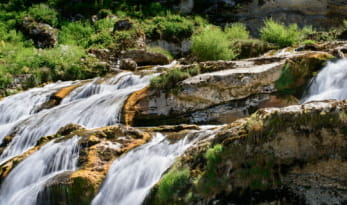 A nature escape
The sources and losing streams of Ain
A short distance from the Palladian Villa, there's a spectacle of nature that shouldn't be missed, the losing streams of Ain. Prepare for a beautiful walk between fir trees and a fast-flowing river.
Walk along the source of the River Ain