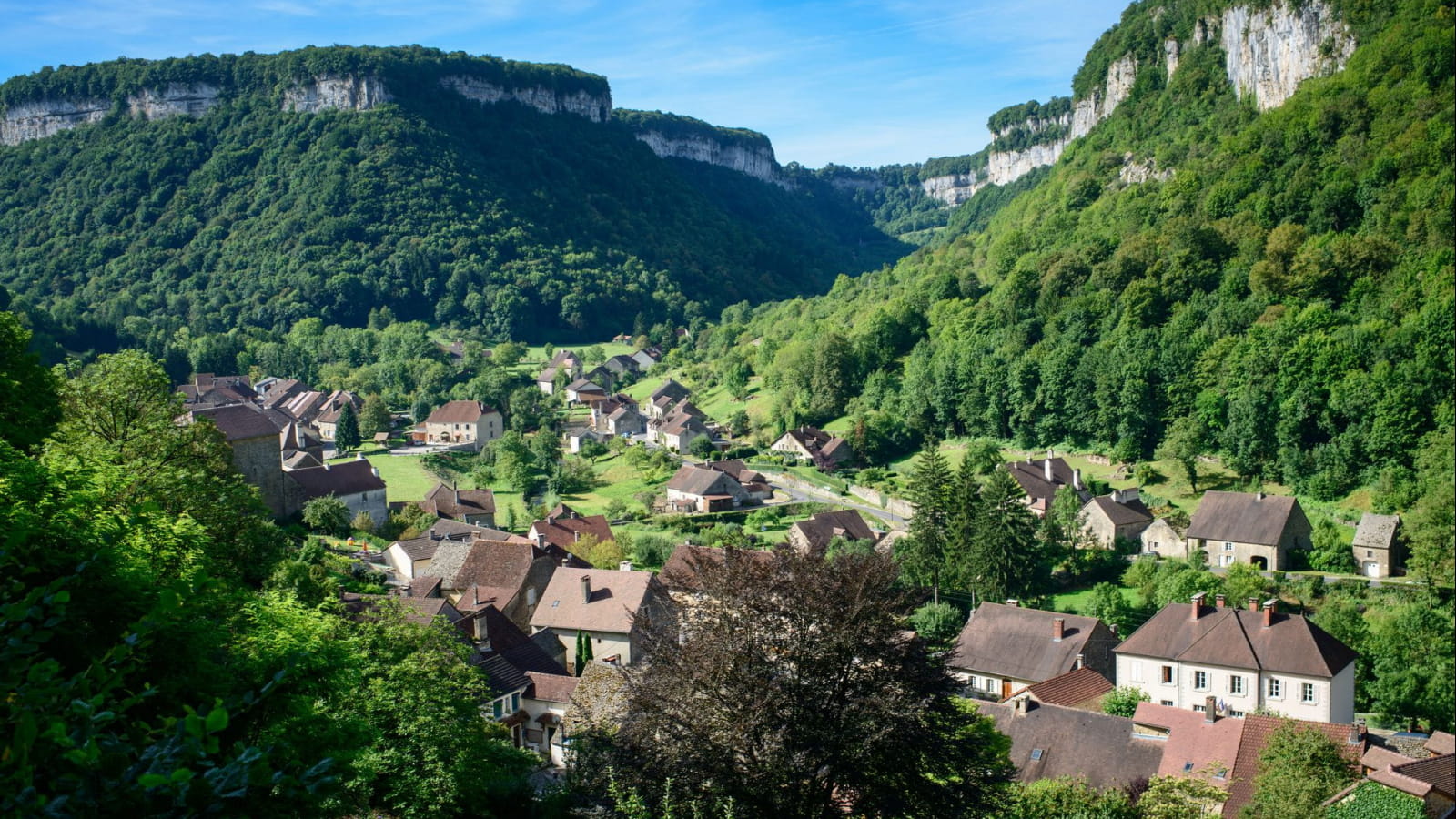 Nestled in the valley at the foot of its dizzying cliffs, the small village of Baume-les-Messieurs is a charming place to stop. Go exploring the lovely little streets, the imperial abbey, the panoramic viewpoints and the waterfall.
Beyond time…
The village of Baume-Les-Messieurs
Time seems to have stopped mid-flight in Baume-Les-Messieurs, a village that has retained all its charm. No wonder it has been listed twice, as one of the "Most Beautiful Villages in France" and as a "Bourgogne-Franche-Comté Town of Character"!
To enjoy a whole day between culture and nature, do likewise, stop and take the time to explore this typical village of Franche-Comté that nestles in a spectacular steephead valley (a rock corrie typically found in Jura). Picturesque little streets, an imperial abbey, a waterfall, a cave and some beautiful viewpoints... In other words, the perfect place to "switch off"!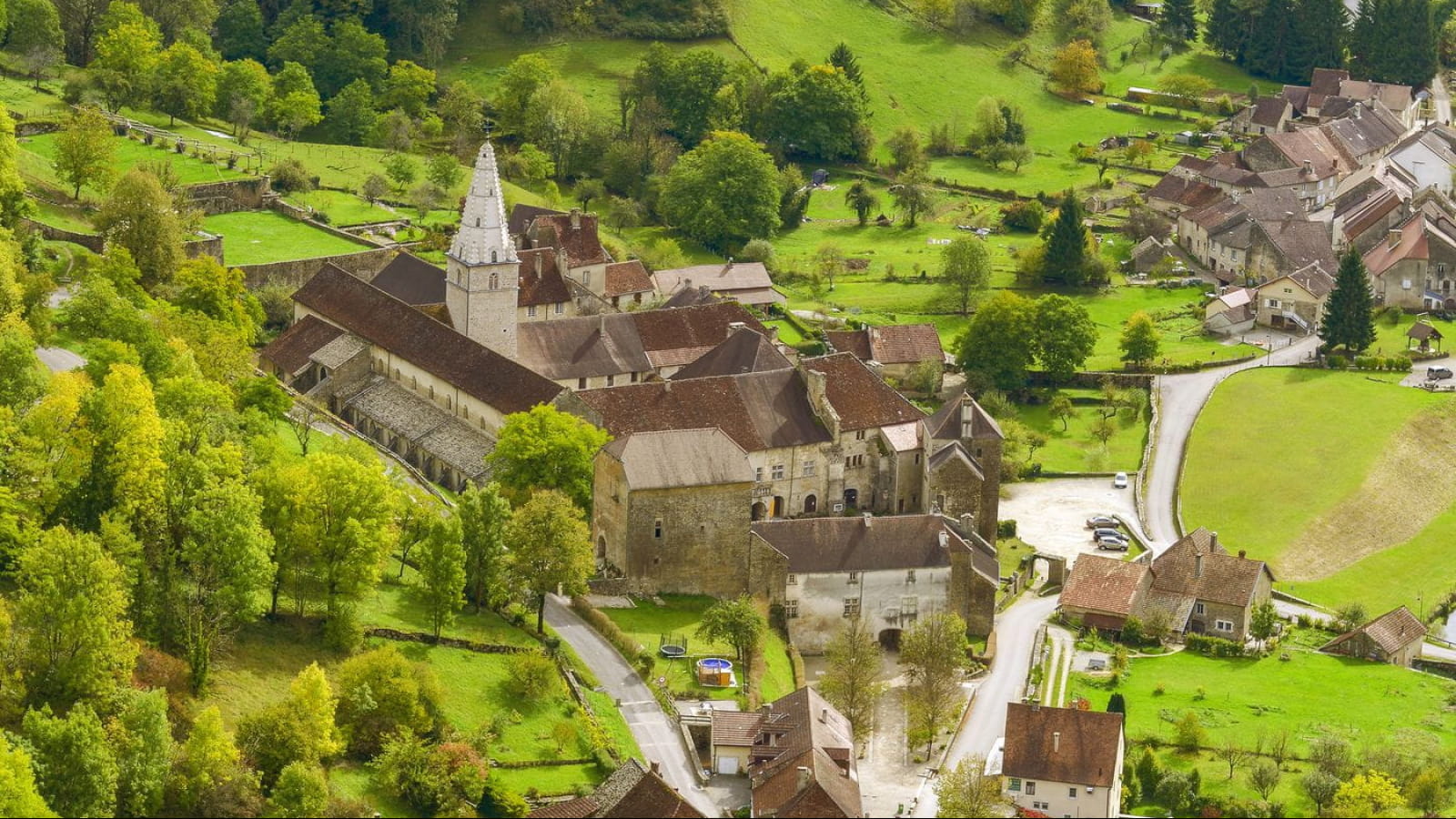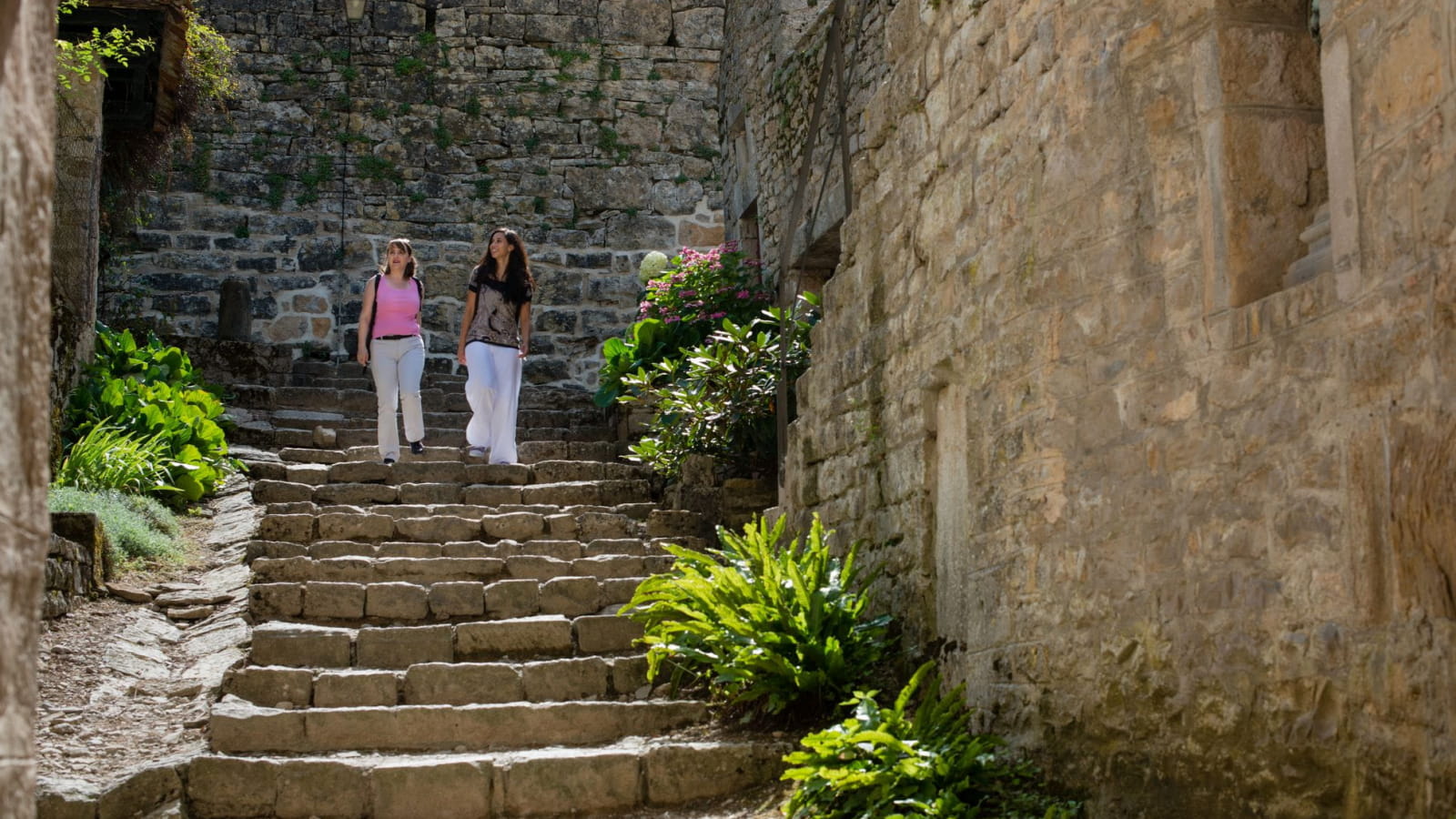 Good to know
Another heritage marvel
A stone's throw from Baume-Les-Messieurs (about ten kilometres away), the village of Château-Chalon, perched on a spur in the heart of the Jura vineyard, is also listed among the "Most Beautiful Villages in France".
Majestic!
Saint Peter's Abbey
Don't forget to visit the imperial abbey of Baume-Les-Messieurs. It was at the very origins of the village's existence and still houses many treasures, including a magnificent 16th-century Flemish alterpiece which you can see in the abbey's Romanesque church dating from the 11th century.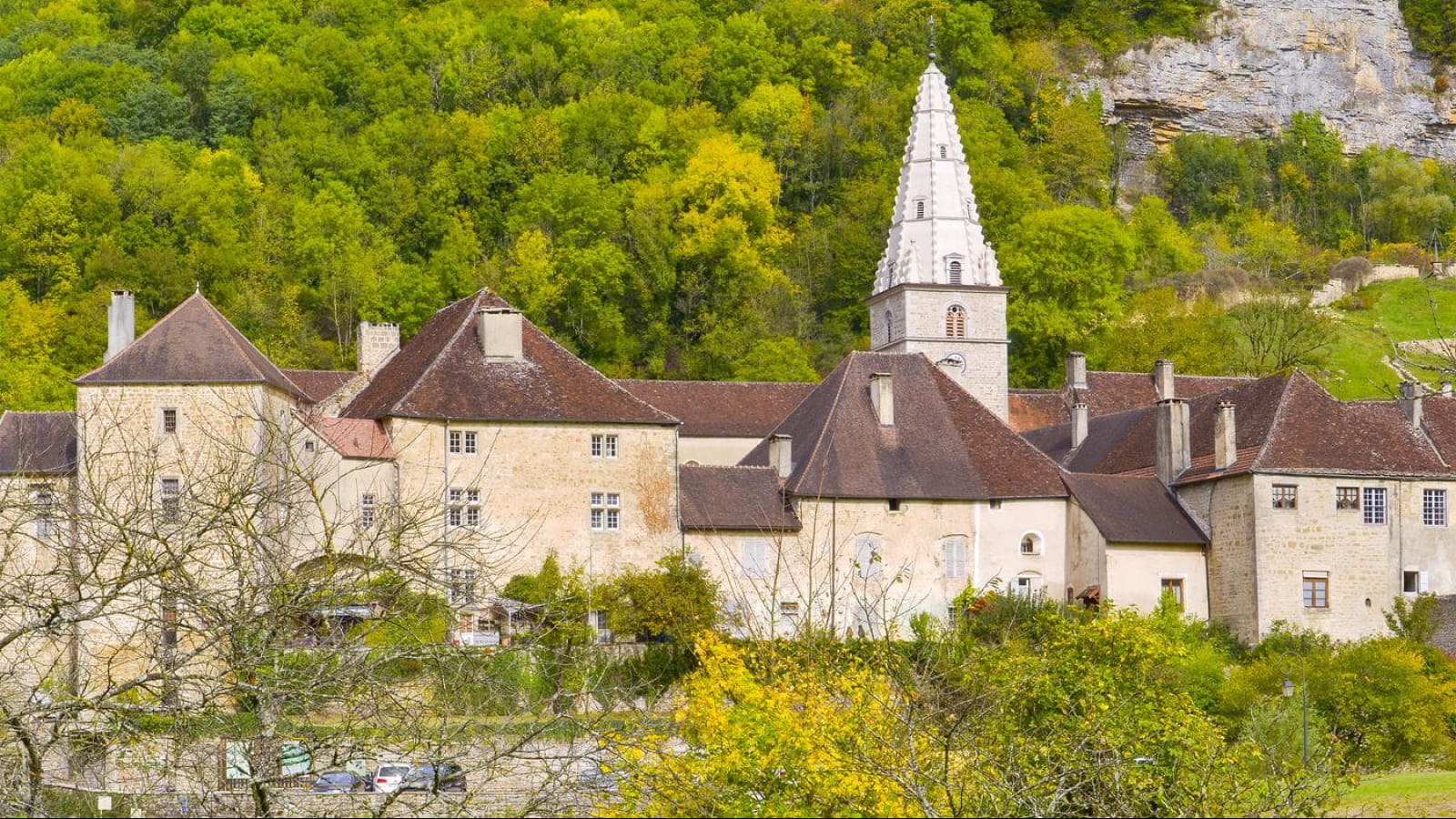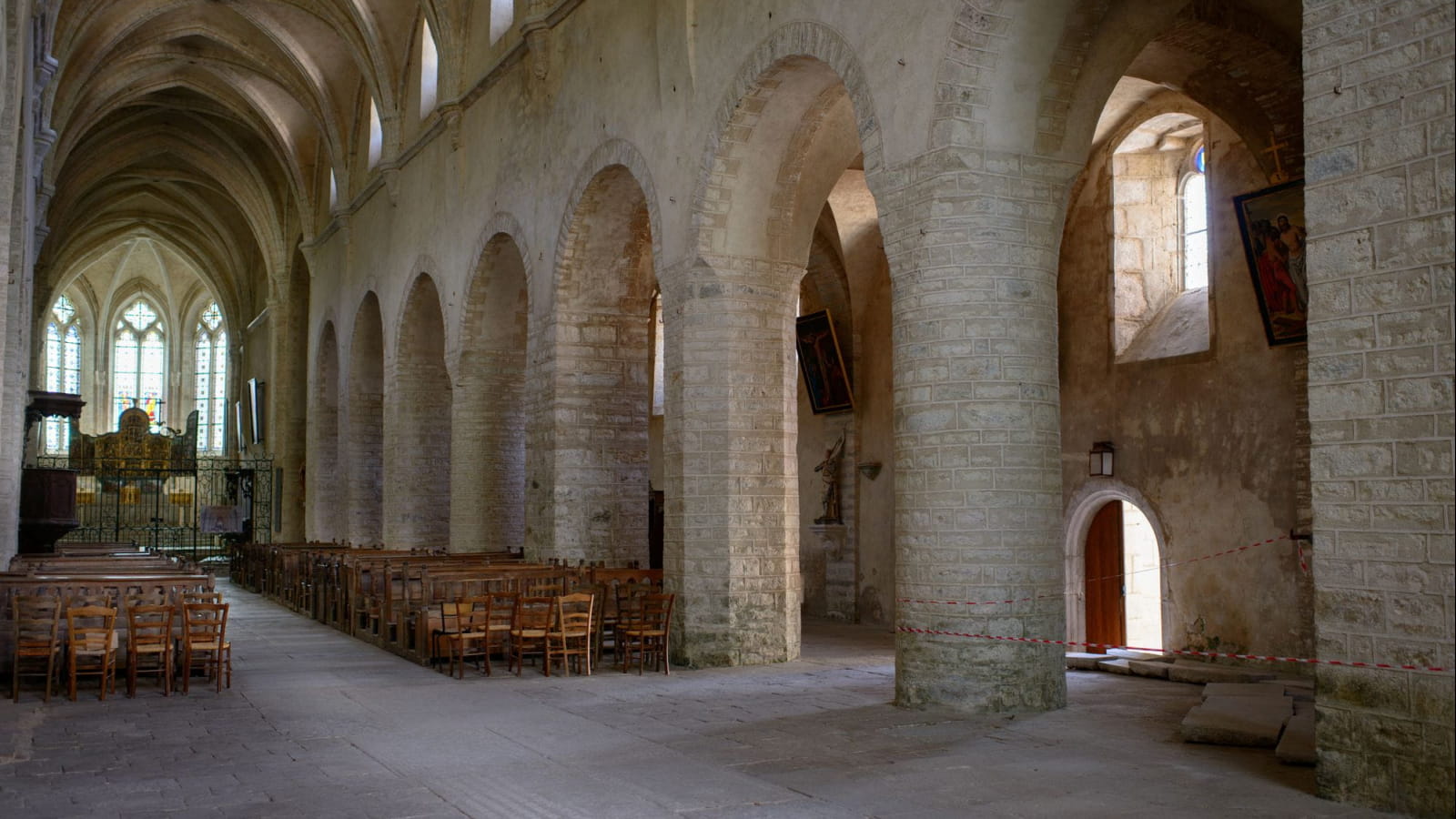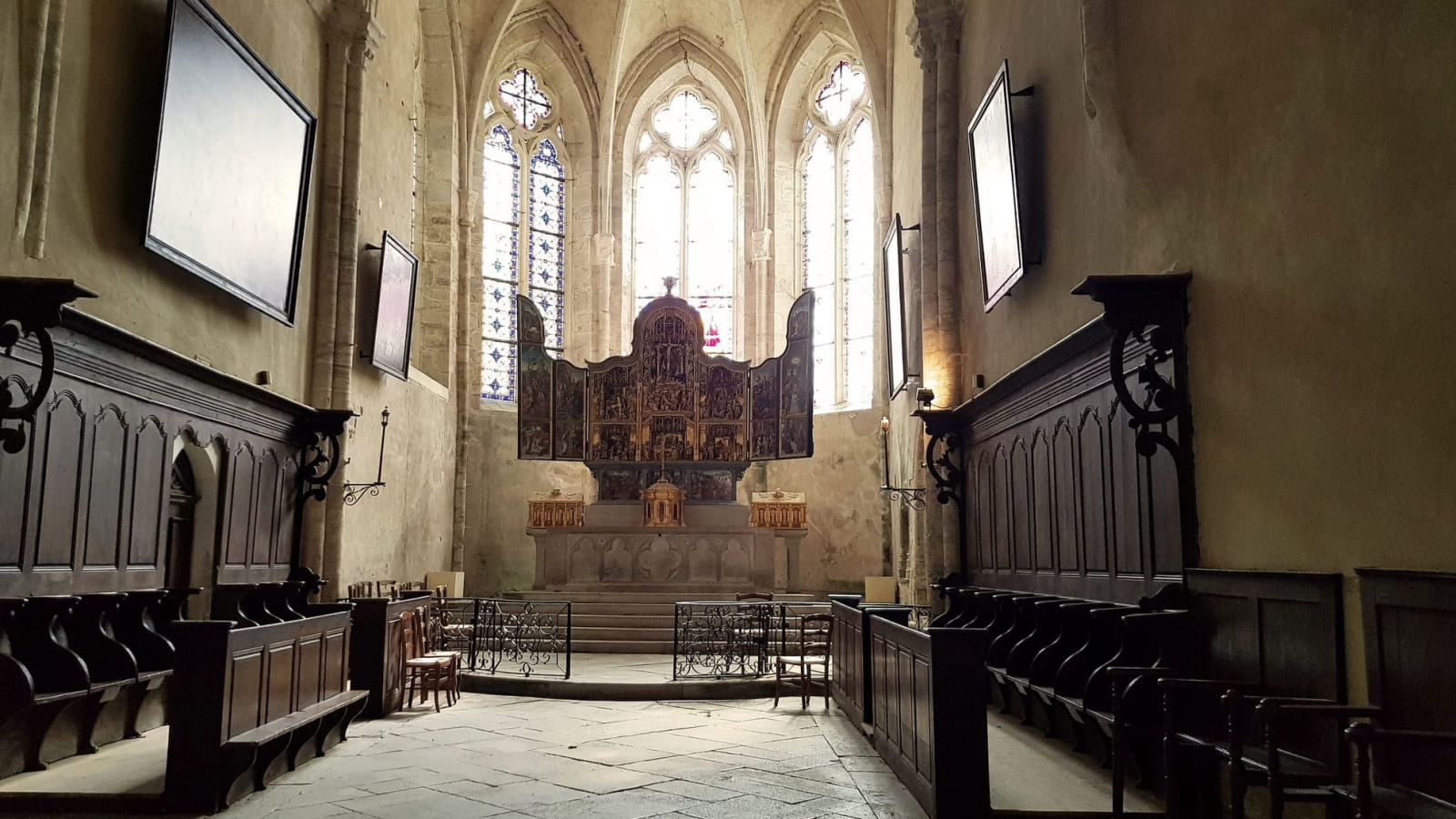 Did you know?
Historic anecdote
Although the original monks of Baume fostered simplicity, the selection criteria became increasingly radical over time. In the 14th century, only members of the highest gentry could enter the community. This is how the abbey later came to be known as "Baume-les-Messieurs". Elegance first!
What else?
A spring, waterfalls, caves…
Not far from the village of Baume-Les-Messieurs, a few more gems await you:
the incredible tuff waterfalls,
a romantic spring,
a magical cave leading 120 metres below the surface,
a panoramic viewpoint that takes your breath away as you look down over the village and the steephead valley.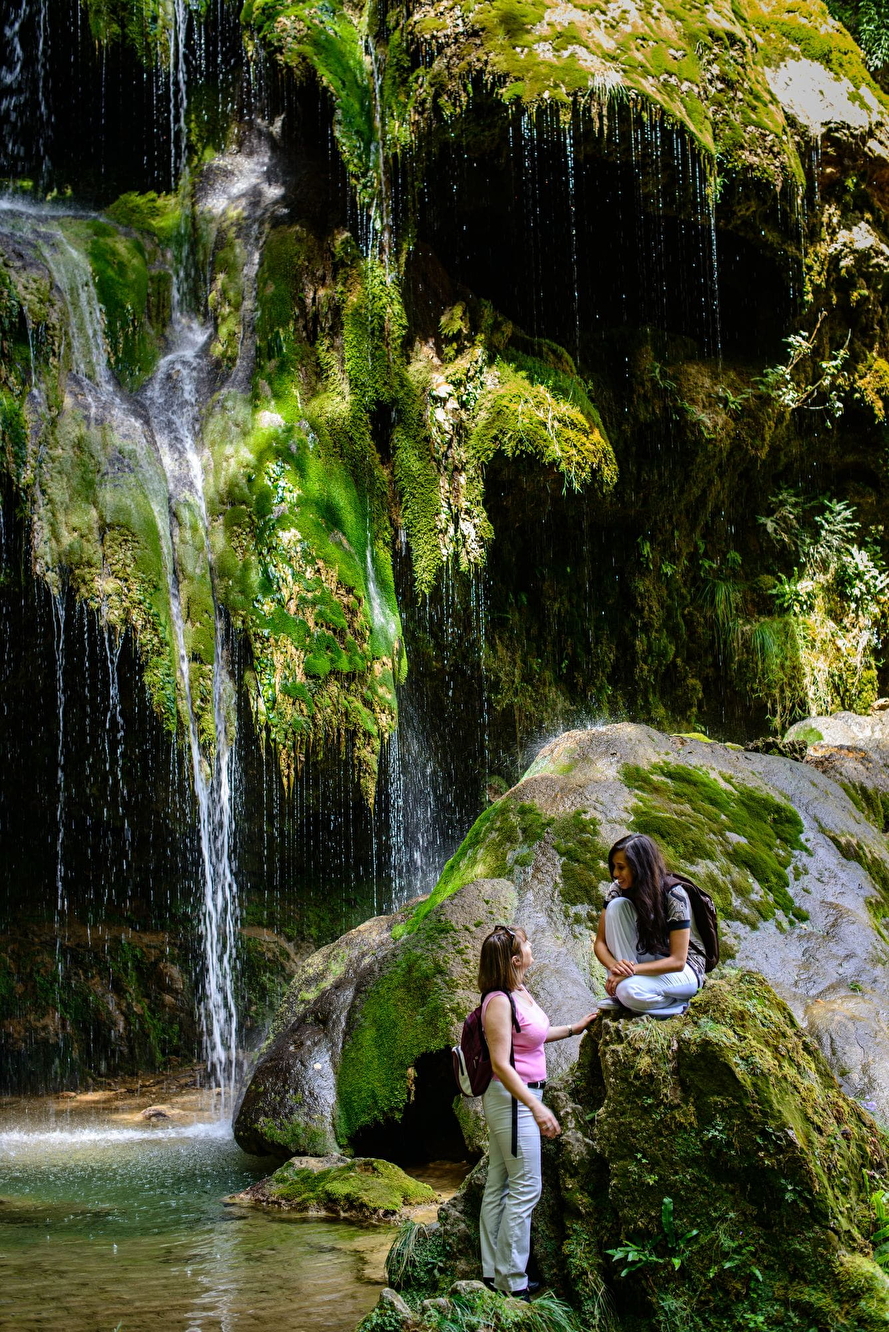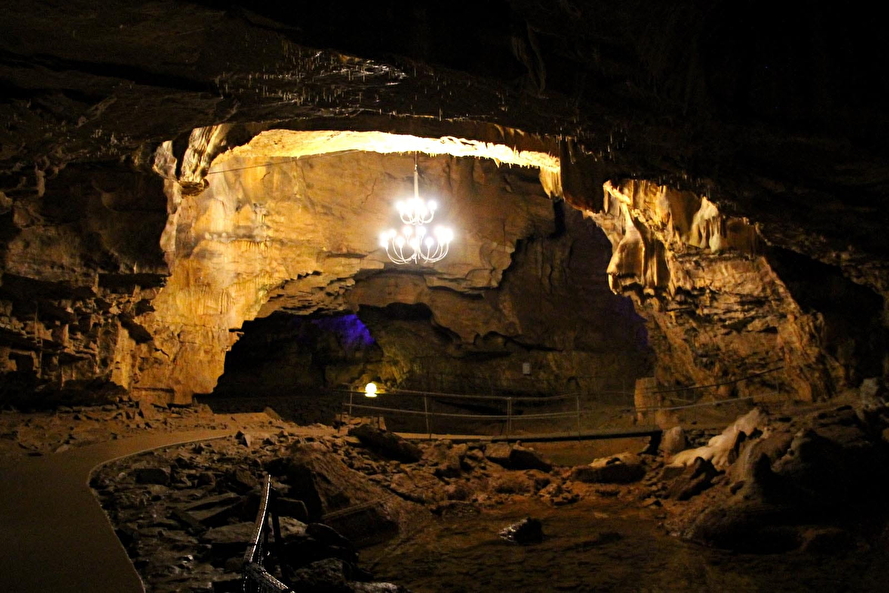 To prolong your stay…
Where to stay in Baume-les-Messieurs?