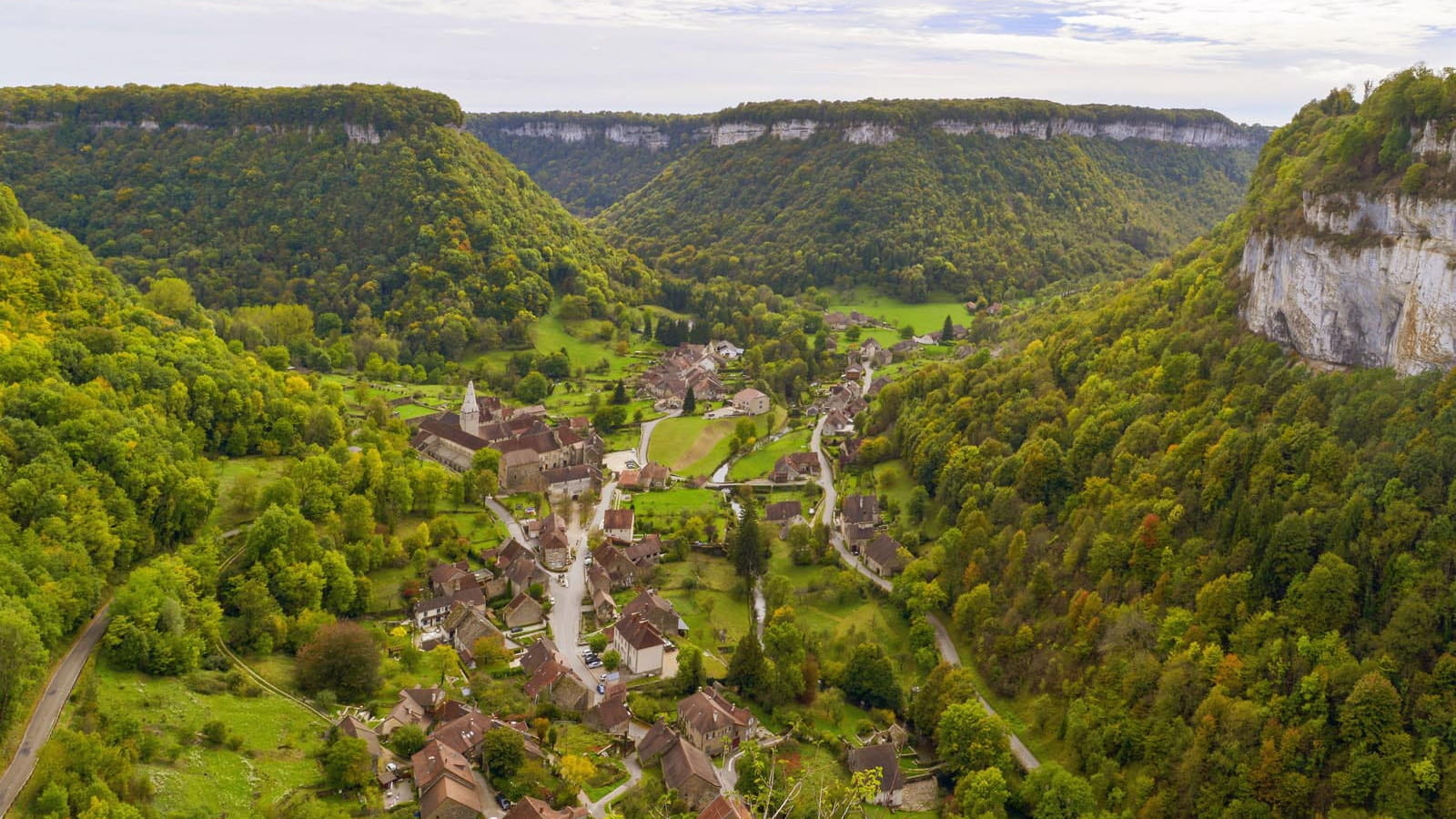 Baume-les-Messieurs is guaranteed to have you gazing in wonder! First of all you have the steephead valley, a typical feature of Jura that makes you feel giddy when seen from the two panoramic viewpoints that overlook it. Then there's the waterfall, as picturesque as can be, and the cave which can be visited. As if that weren't enough, you'll find a listed village and a remarkable abbey nestling at the far end of this steephead valley.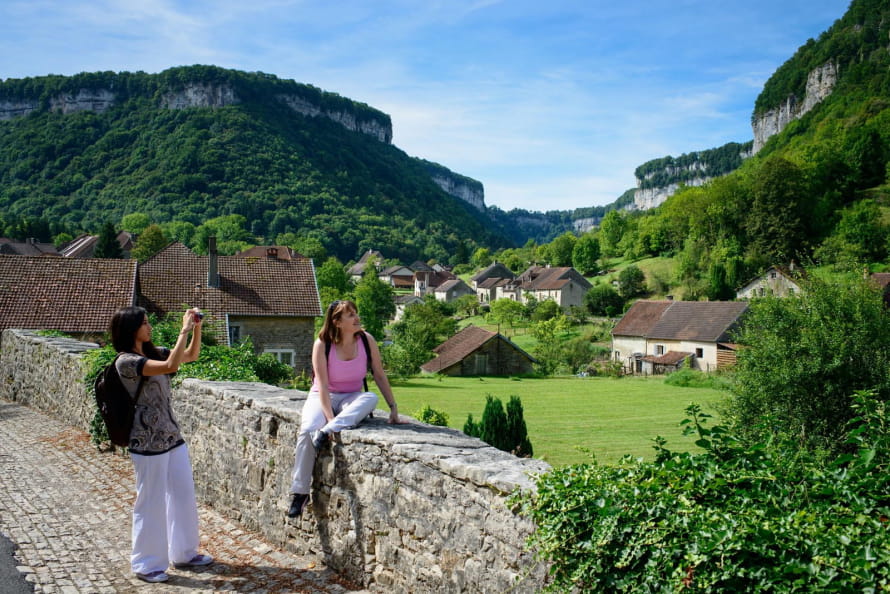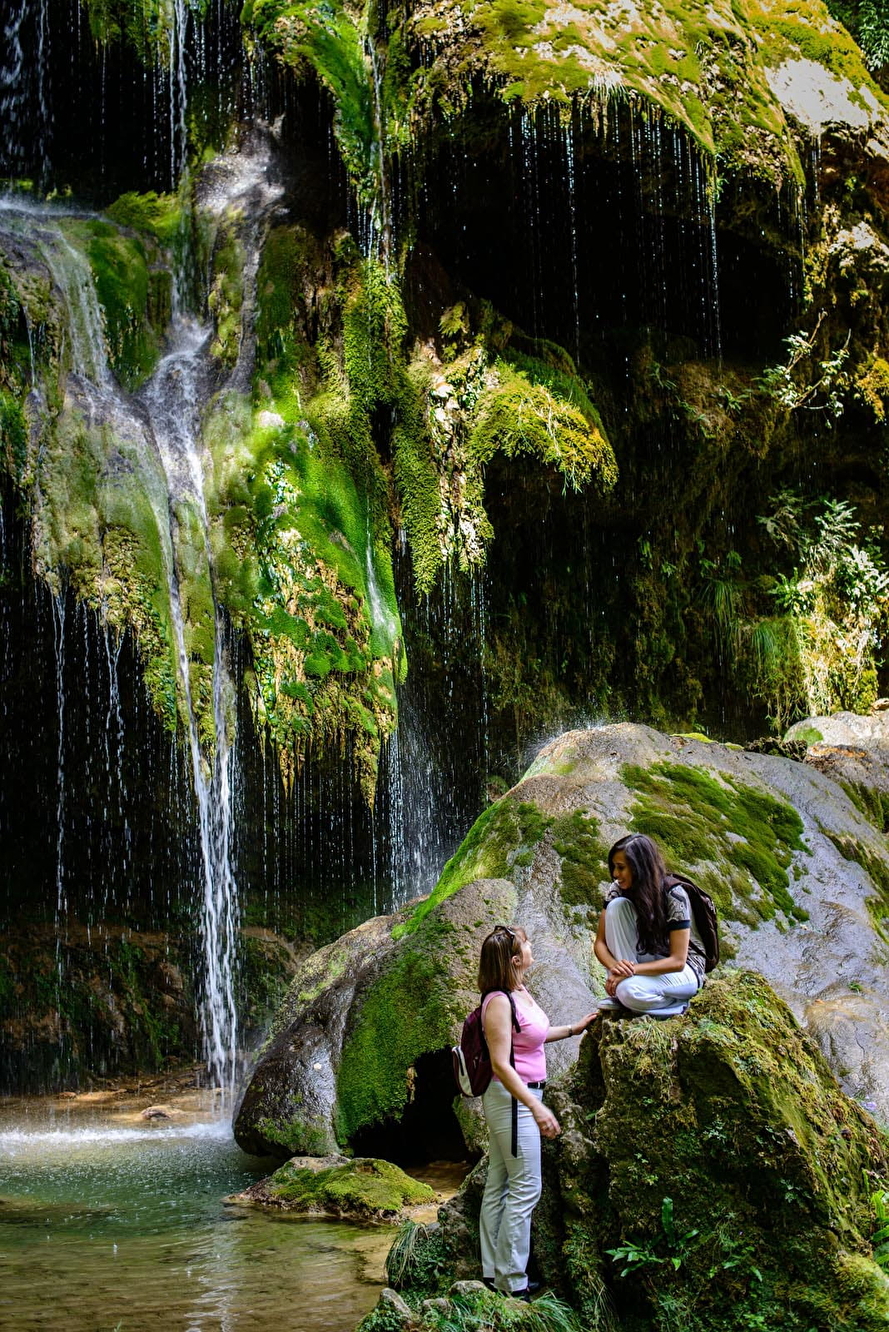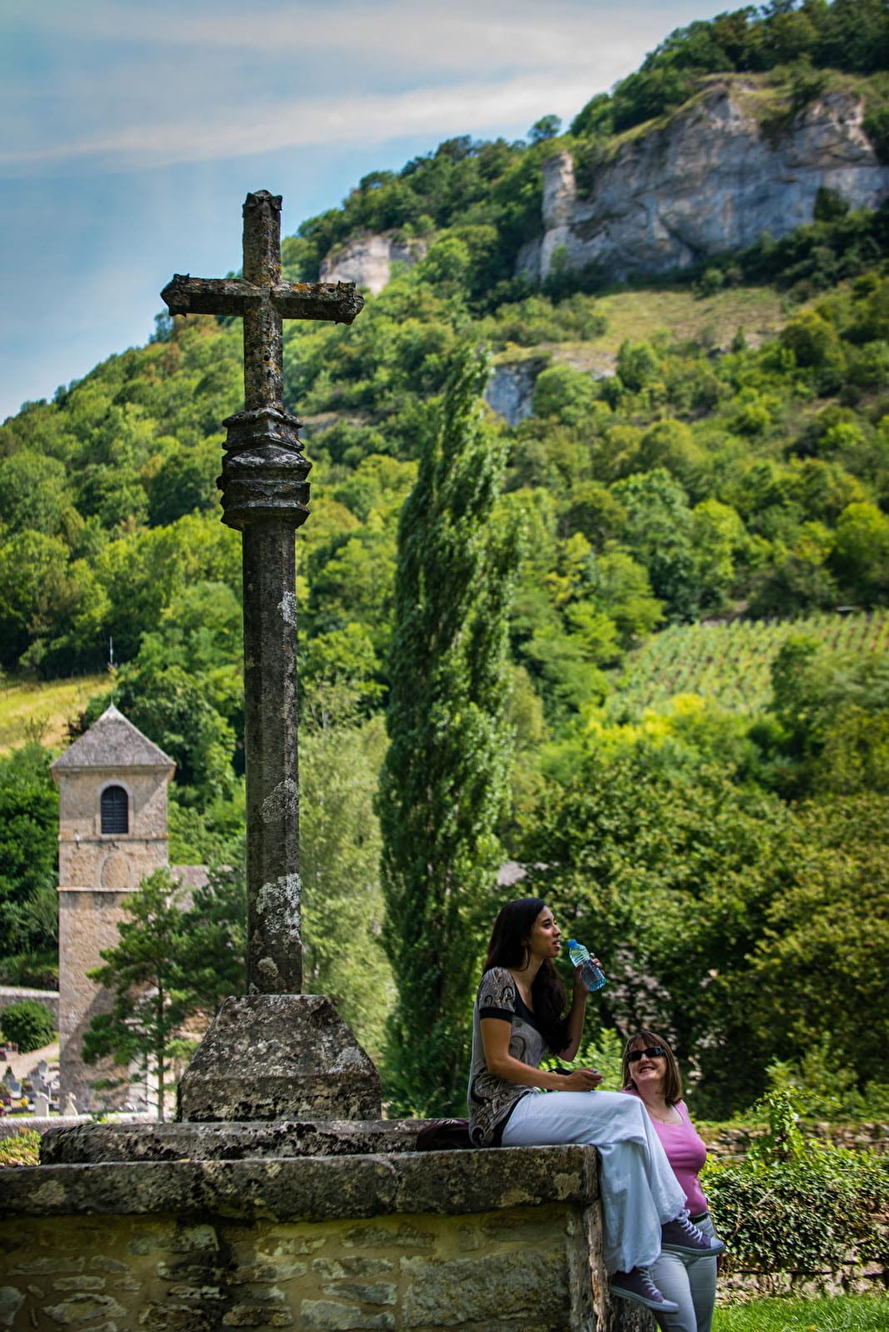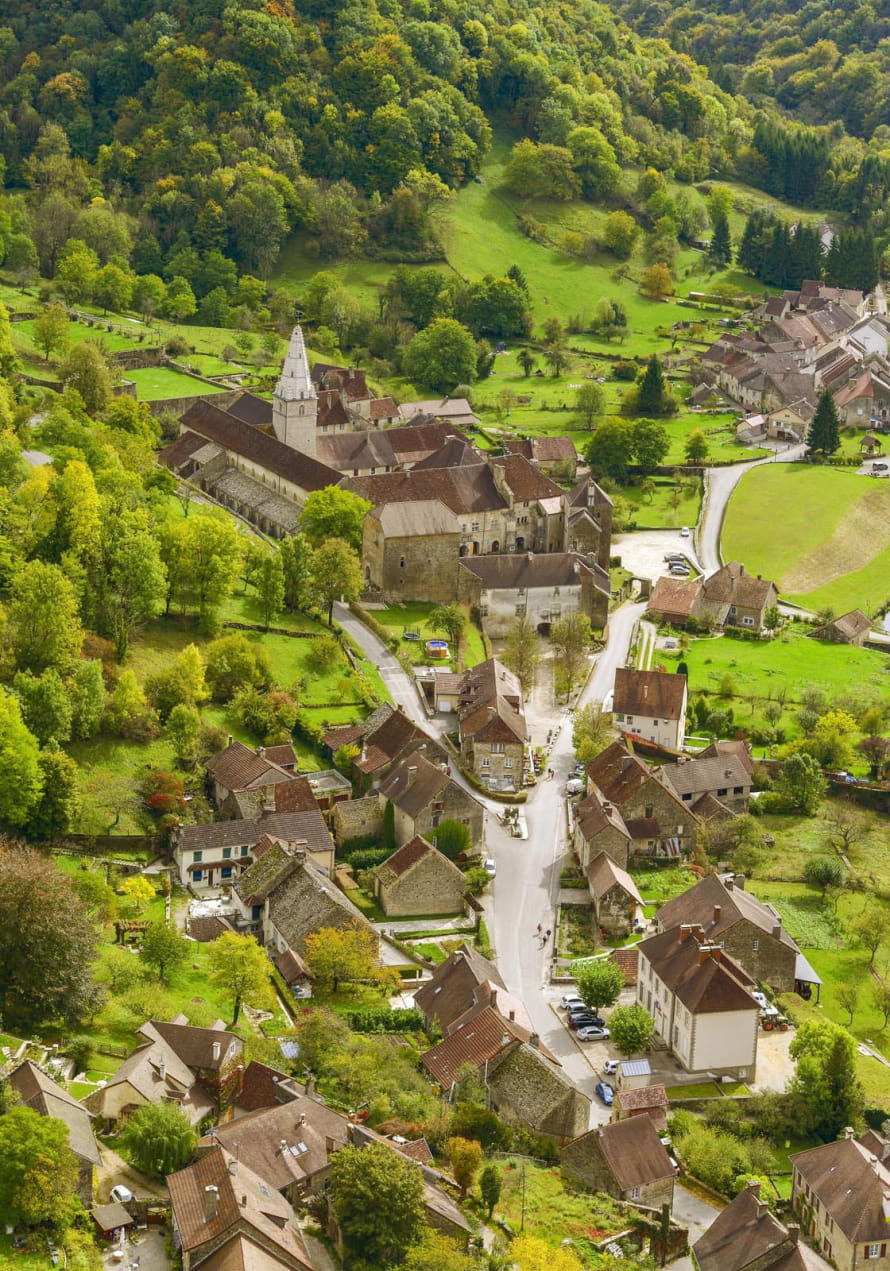 Nowhere else
The steephead valley, spectacular scenery of Jura
In Baume-les-Messieurs you'll be gripped by the beautiful setting. From the Roche de Baume panoramic viewpoint, you'll stare wide-eyed at the fascinating landscape like none you'll find anywhere else, even in Jura. A long valley stretches before you, like a natural, unending gash cut between the impressive rock faces. It's simply spectacular!
The enchantment reaches new heights at the bottom of this secret valley where a waterfall brings a little freshness and tranquility. This is the River Dard, emerging after gushing through a cave, which incidentally can be visited!
To sum up, Baumes-les-Messieurs boasts three wonderful features: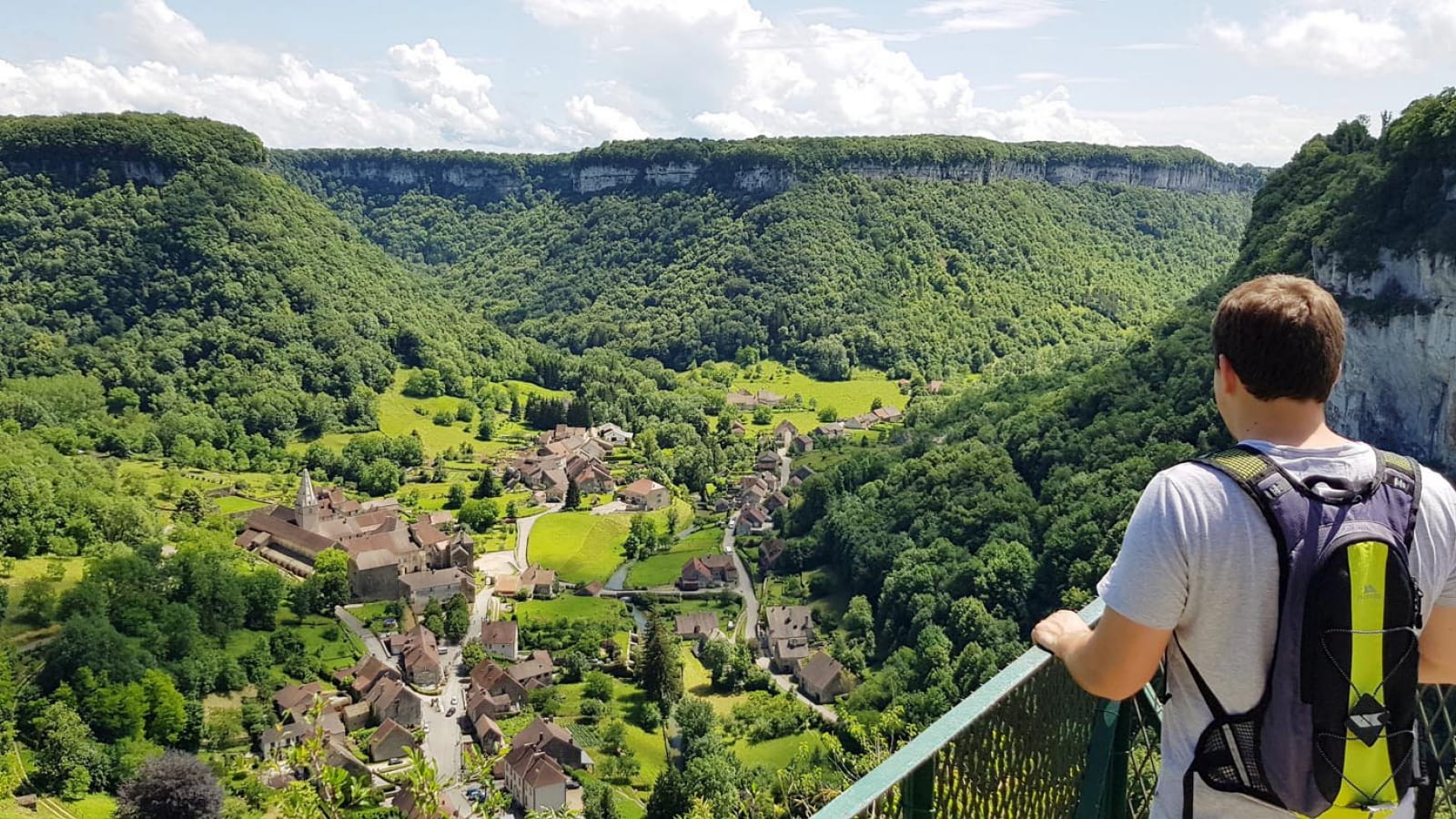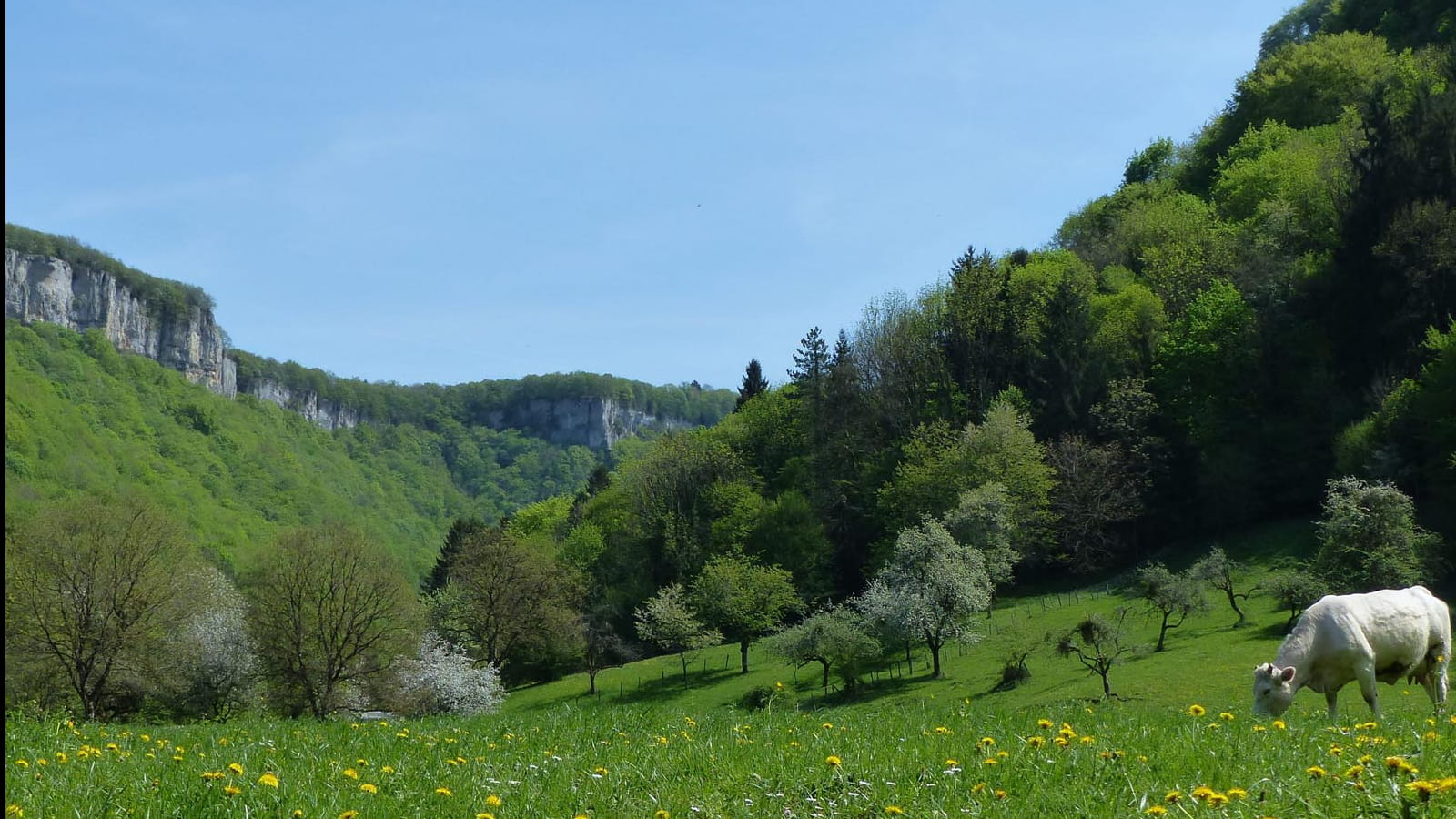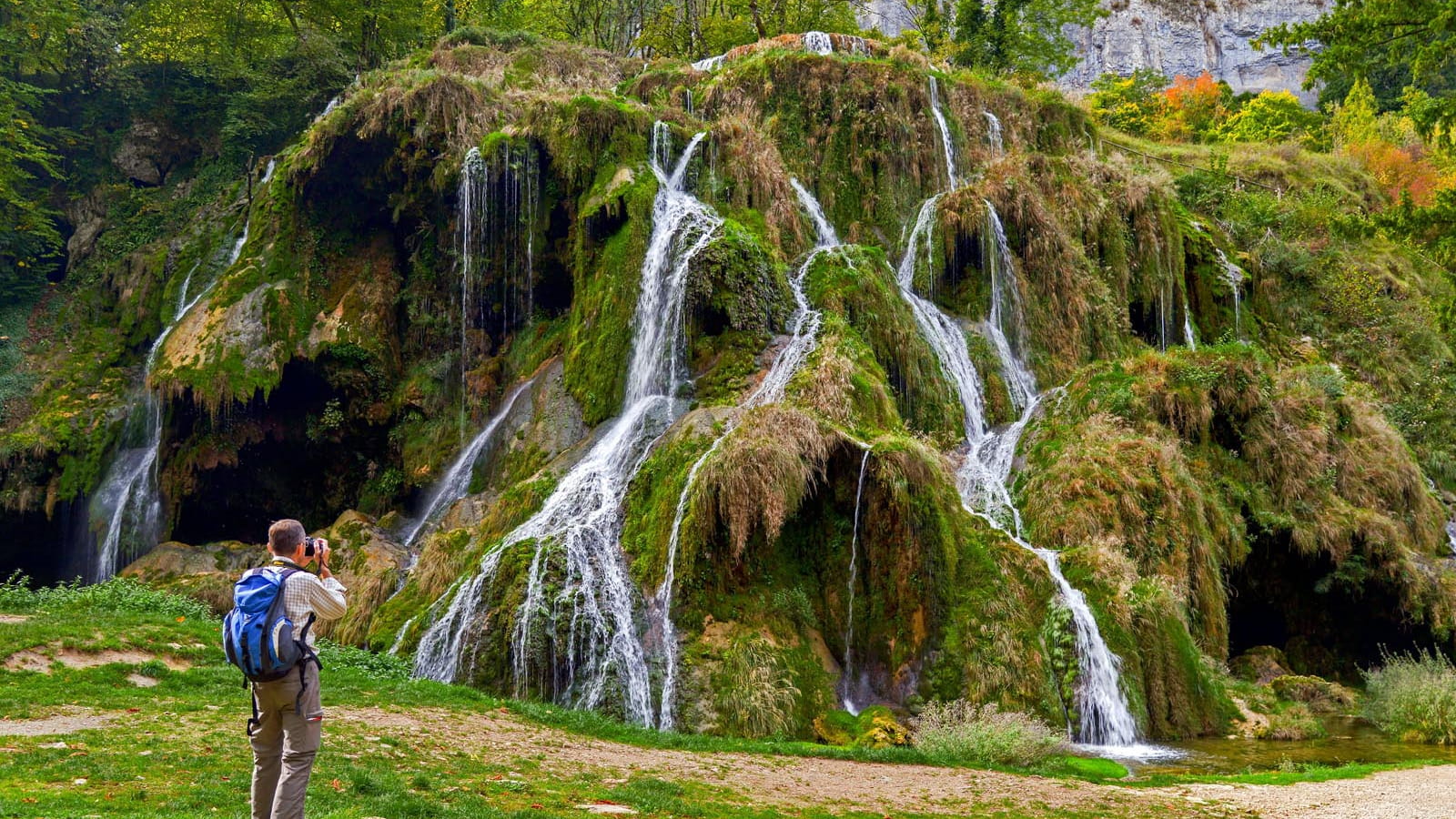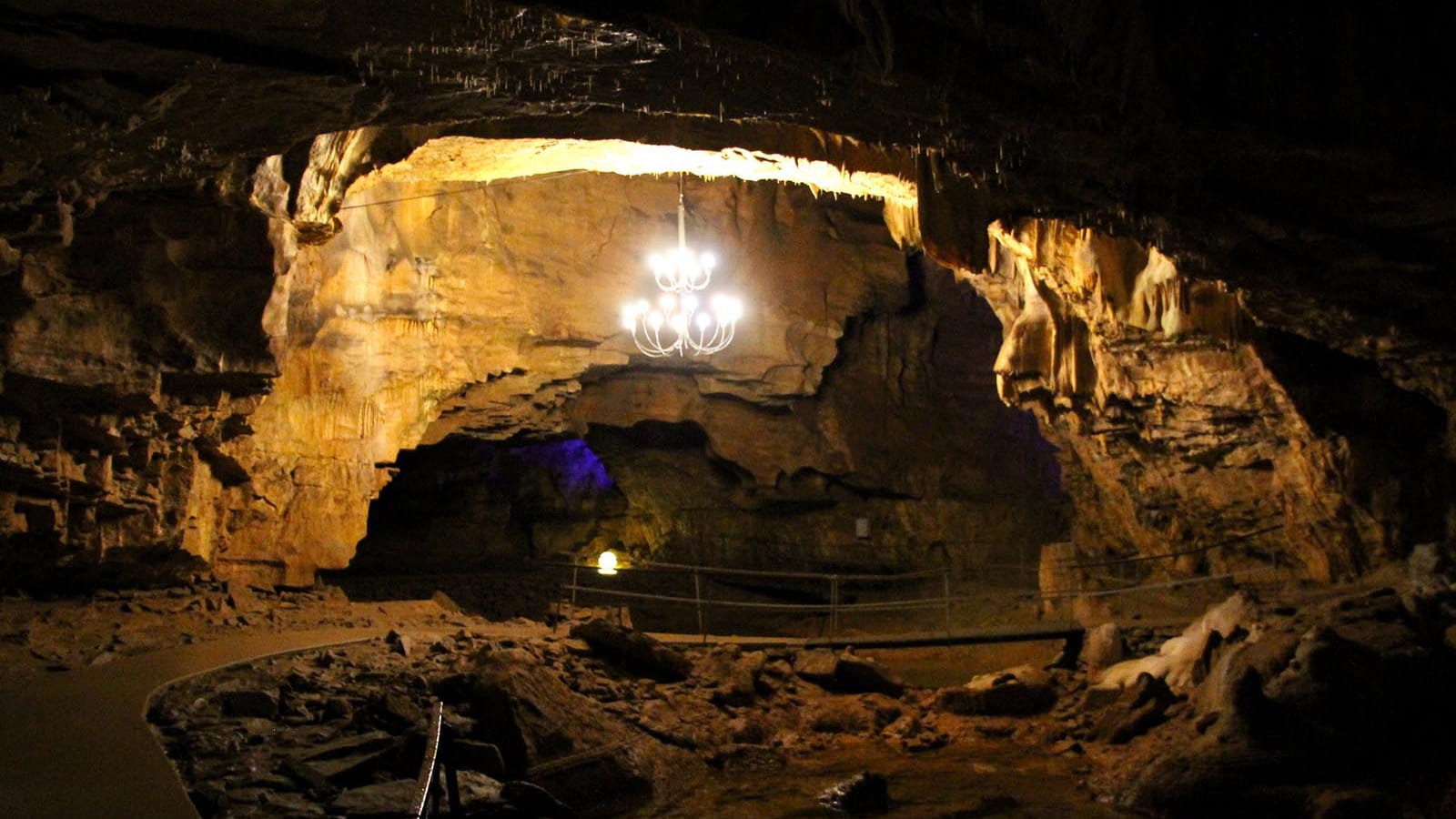 Did you know?
An Edith Piaf song about Baume-les-Messieurs?
Could the region's scenery have inspired a well-known song performed by Edith Piaf? Written in 1939 by Swiss lyricist Jean Villard, "Les Trois Cloches" speaks of:
a village at the bottom of the valley, as if lost, almost ignored.
This was enough to convince a journalist that the song was about the village of Baume-les-Messieurs. Unfortunately, a recent publication has cast doubt on this appealing idea... It seems the lyricist had never set foot in Baume-les-Messieurs.
Listed village
"Most beautiful villages in France" and imperial abbey
Baume-les-Messieurs is also a superb village! Wander through the narrow streets full of charming houses and you won't be surprised that this is officially one of the "Most beautiful villages in France"!
The village's cultural must-see is the imperial abbey. Monks are always very good at finding the most wonderfully remote places and they soon spotted the potential of Baume-les-Messieurs.
Thus, in the 9th century, the imperial abbey was founded by Abbot Bernon and a few accomplices.
Highlight of the visit? The late 18th-century abbey church which has retained some beautiful vestiges of its former splendour: statues, rich furnishings and a magnificent 16th-century altarpiece that was made in Antwerp.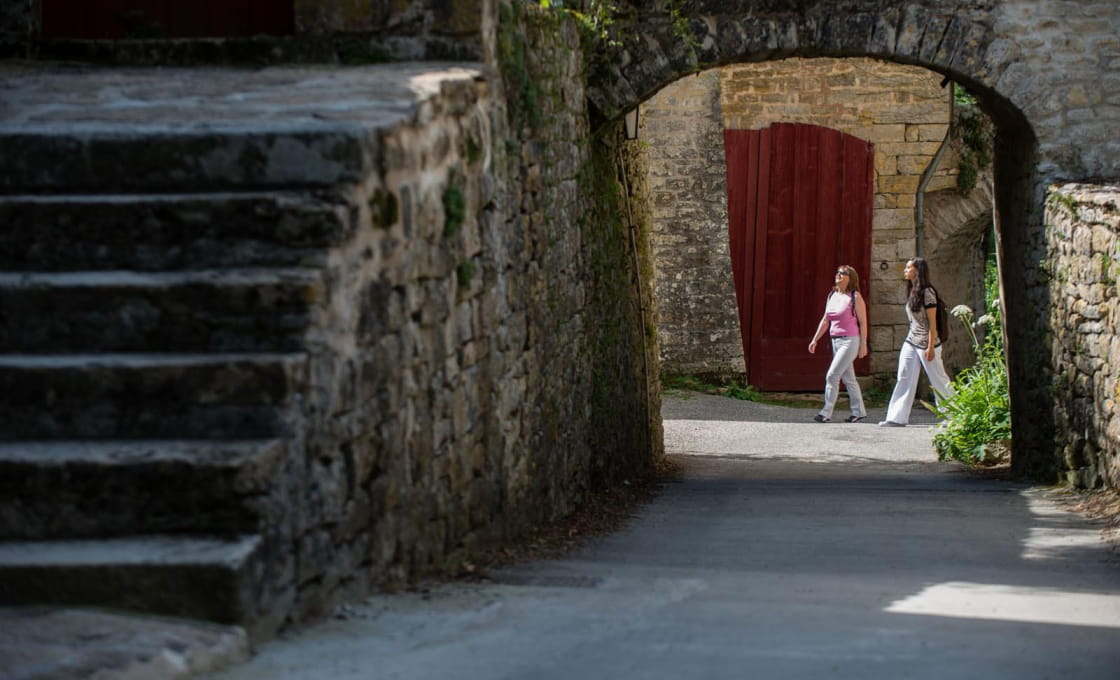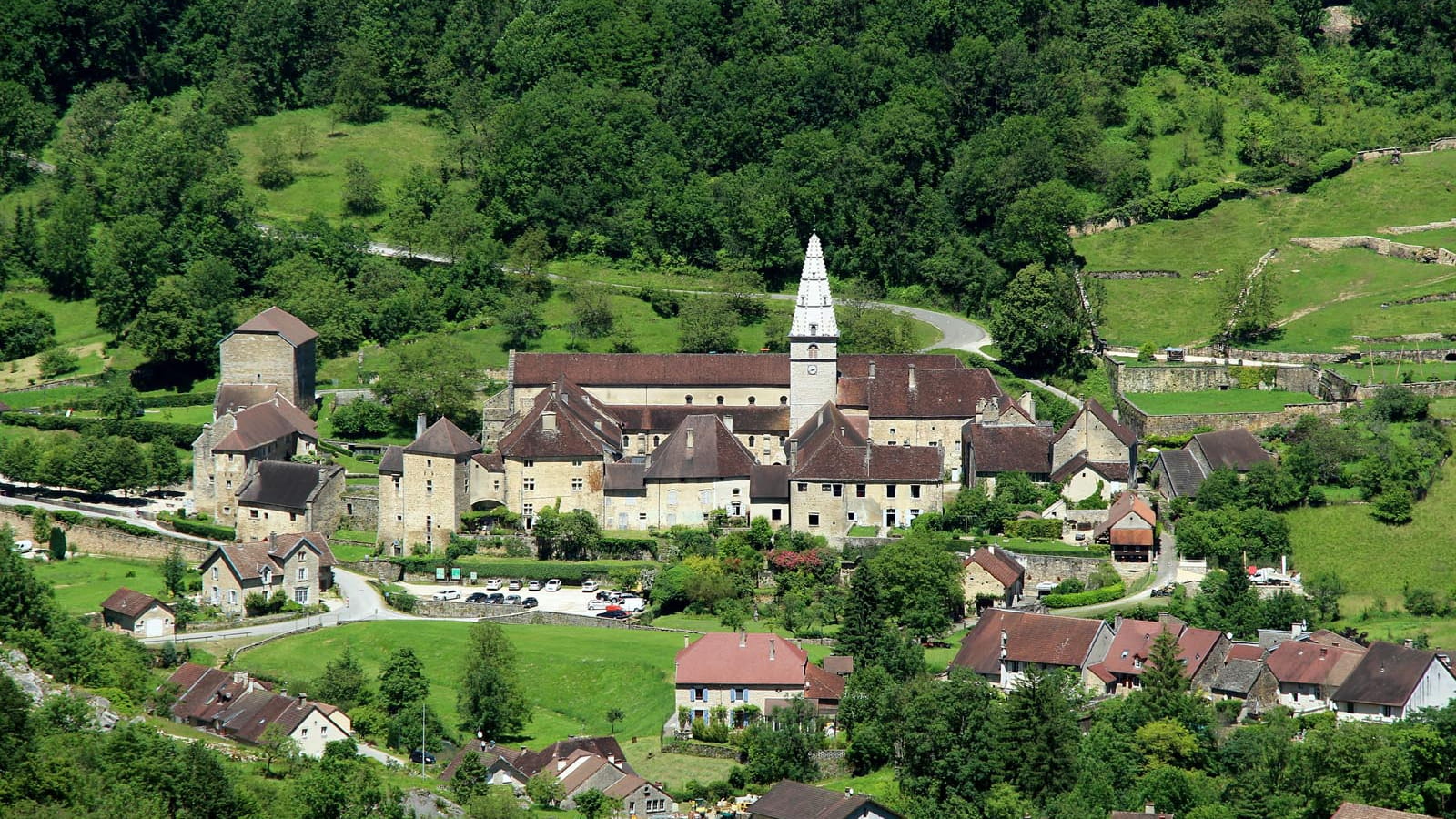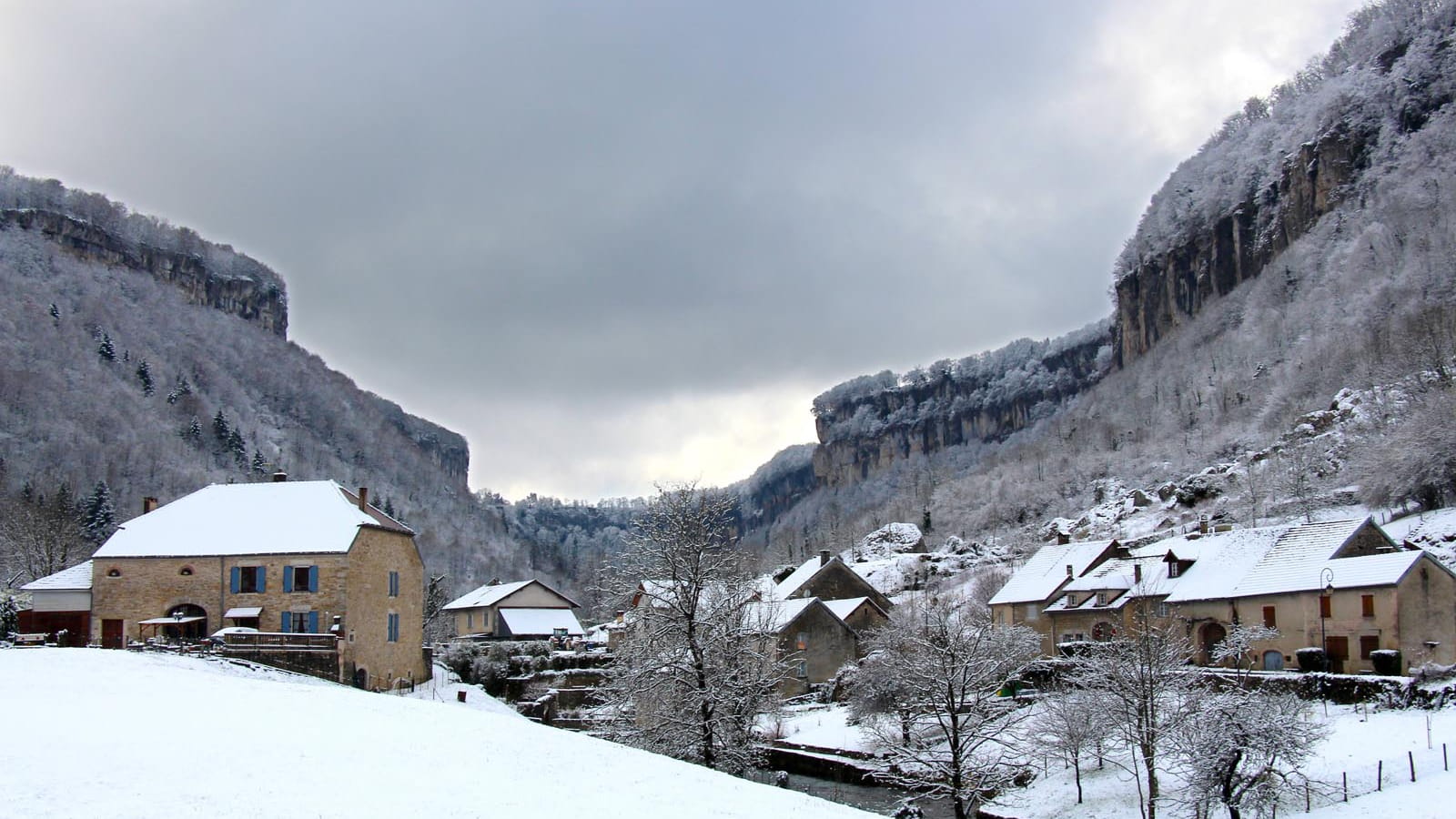 Places to eat
Restaurants in Baume-les-Messieurs