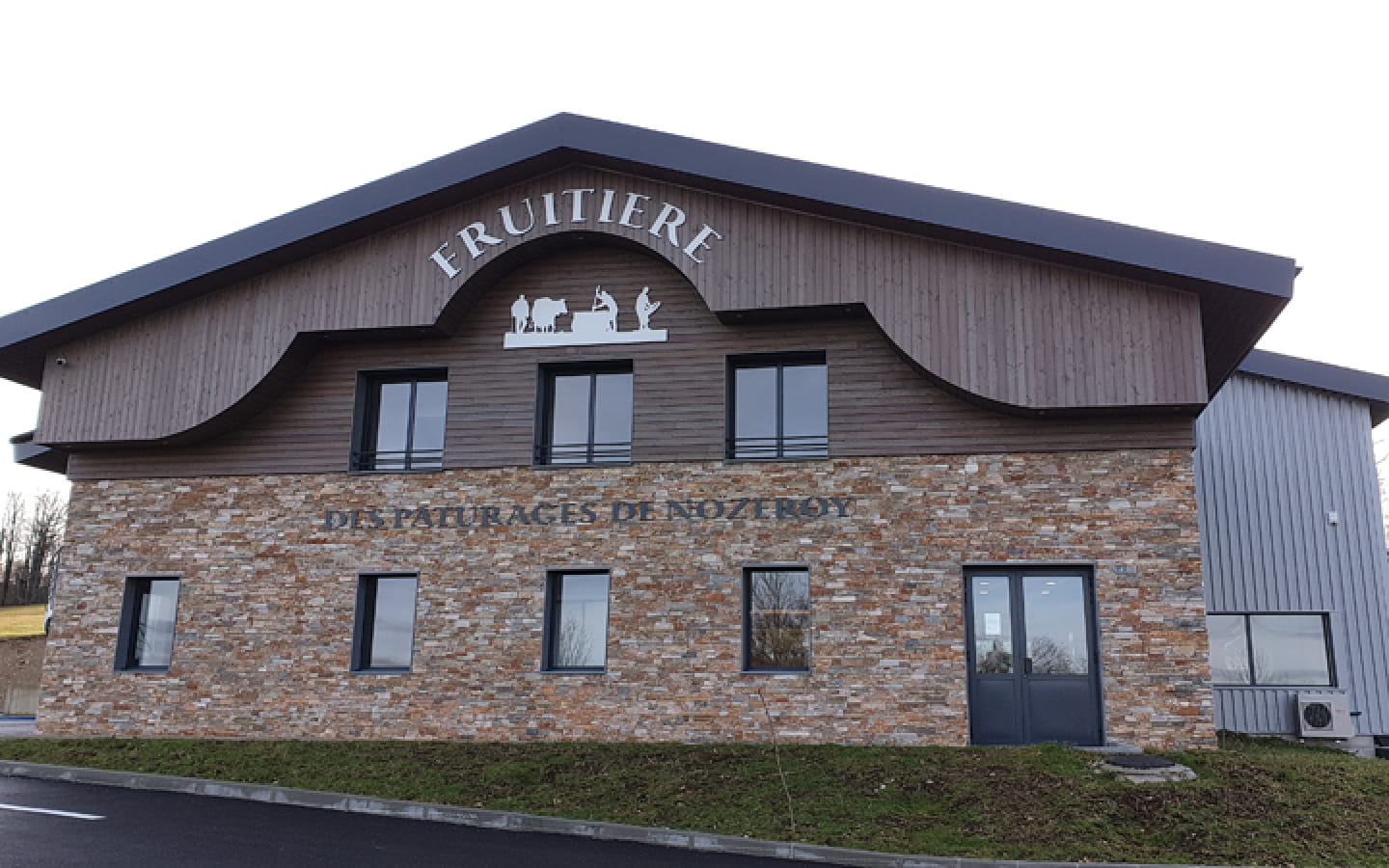 -
It is here that the cheese makers of the "Pâturages de Nozeroy" cooperative daily process the milk production of 23 local farms with passion and in the rules of the art. Their dairy cows - about a thousand in all - produce more than 6 million litres of milk per year. This enables the dairy to produce 650 tonnes of tasty Comté cheese, i.e. about fifty wheels of cheese per day! With respect for the well-being of the animals, the herds graze in the summer months in the surrounding pastures, at an altitude of between 700 and 1,000 metres. These meadows are made up of several dozen different plant species, which explains the unique taste and richness of the Comté cheese from the cheese dairy.

The cooperative's shop showcases the Jura region in a beautiful way by offering a wide selection of regional products. You will of course find the cooperative's Comté cheese in various degrees of maturation (mild, fruity or aged), but also other local cheeses such as Morbier, Mont-d'Or or Petit Mournier...

To accompany them, a selection of salted meats and local drinks complete the shop. A plus: the panoramic view of the production room from the shop, which allows visitors to admire the know-how of the cheese makers.
English
Credit card, Cheques and postal orders, Cash
Pets not allowed
Brochures edited by Montagnes du Jura