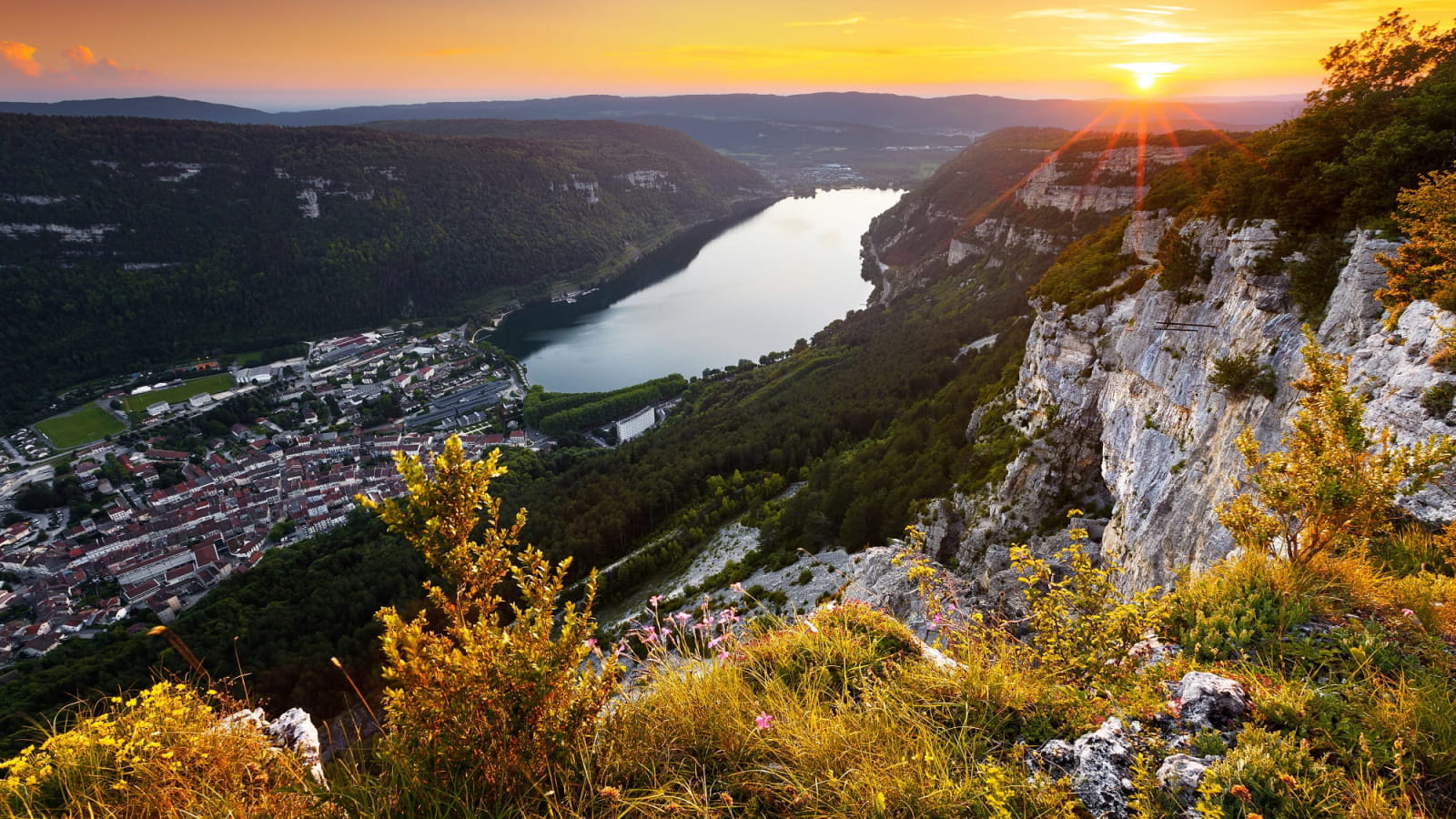 The lake provides a shimmering backdrop to the village of Nantua. In summer or winter, it is the place to be for lovers of the great outdoors looking to walk, swim or skate... Activities that you can enjoy to your heart's content!
On the boundary between Ain and Jura
Nantua Lake
It's great to find a lake when you want to cool off. But Nantua also refreshes your mind, thanks to the historic lakeside town of the same name. After 2 hours in the water, spend a further 2 hours visiting this town which will delight the whole family.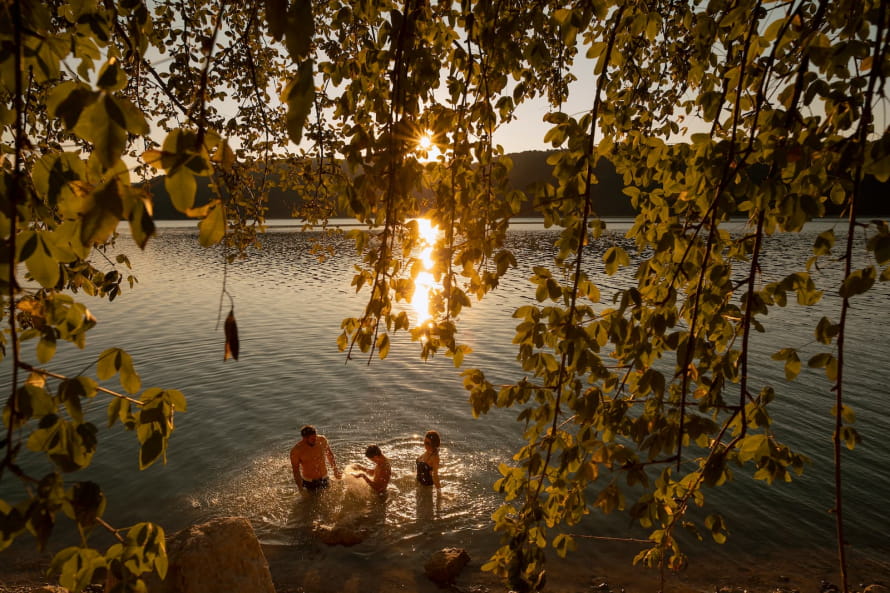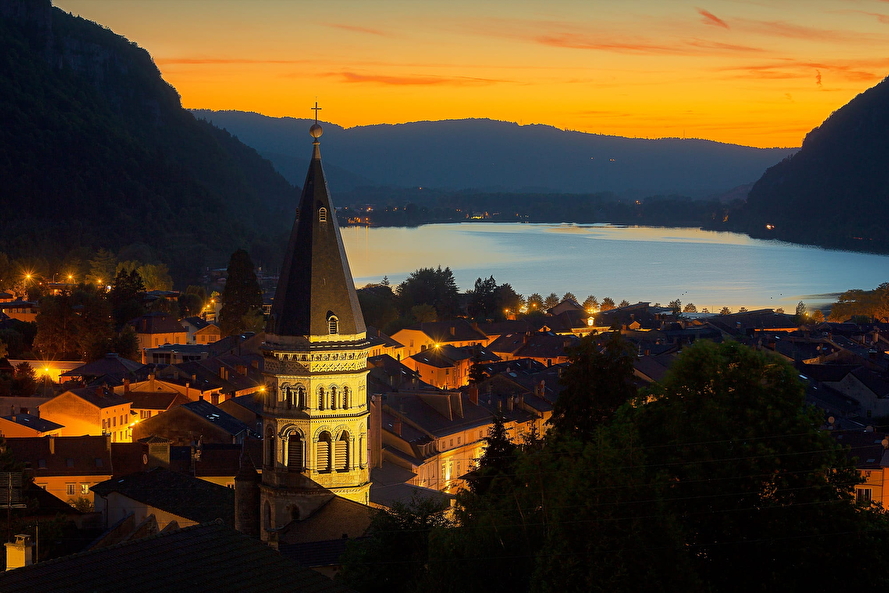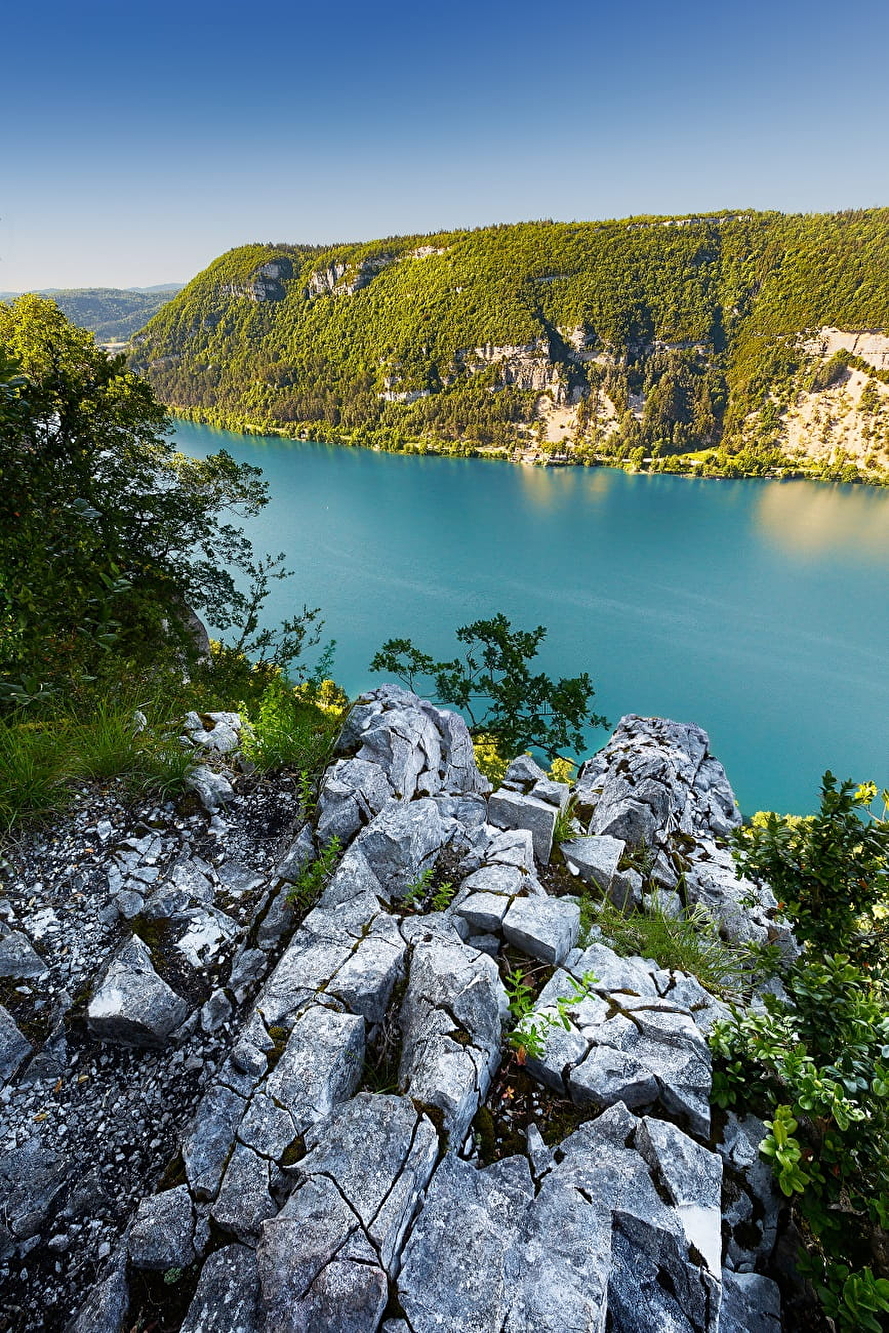 Written by Dumas
Did you know?
Alexandre Dumas was inspired by Nantua Lake when he wrote in his book "Travel Impressions" (1834):
The lovely little lake of sapphire blue, encased like a jewel that nature fears it will lose
Around the lake
Follow the hiking trails
On foot or by mountain bike, there are many trails you can follow from the lake and into the mountains that "confine" it. Although this isn't high-mountain terrain, you'll reach sufficient altitude to enjoy an amazing panoramic view over the lake.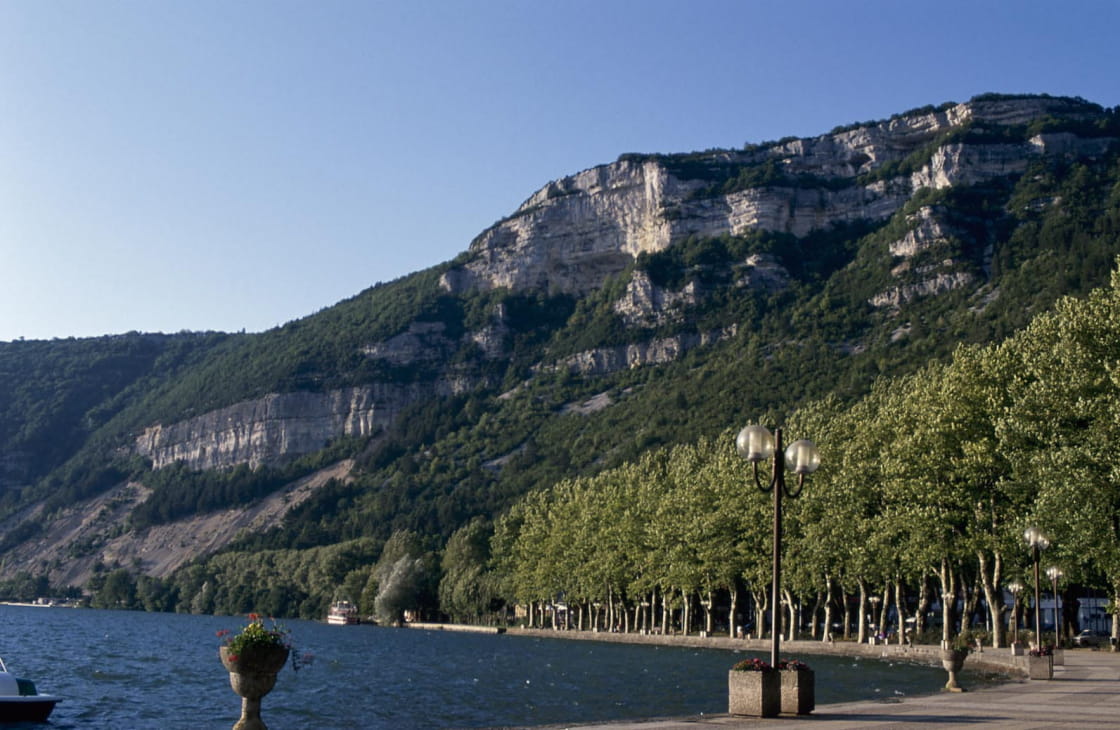 Activities for all seasons
Besides watersports in summer (canoeing, pedalos, sailing), the lake is ideal for a refreshing break in spring when you can also visit the town of Nantua. With its bright colours and various mountain shadows on the lake, autumn is the perfect season for walkers who enjoy taking to the heights.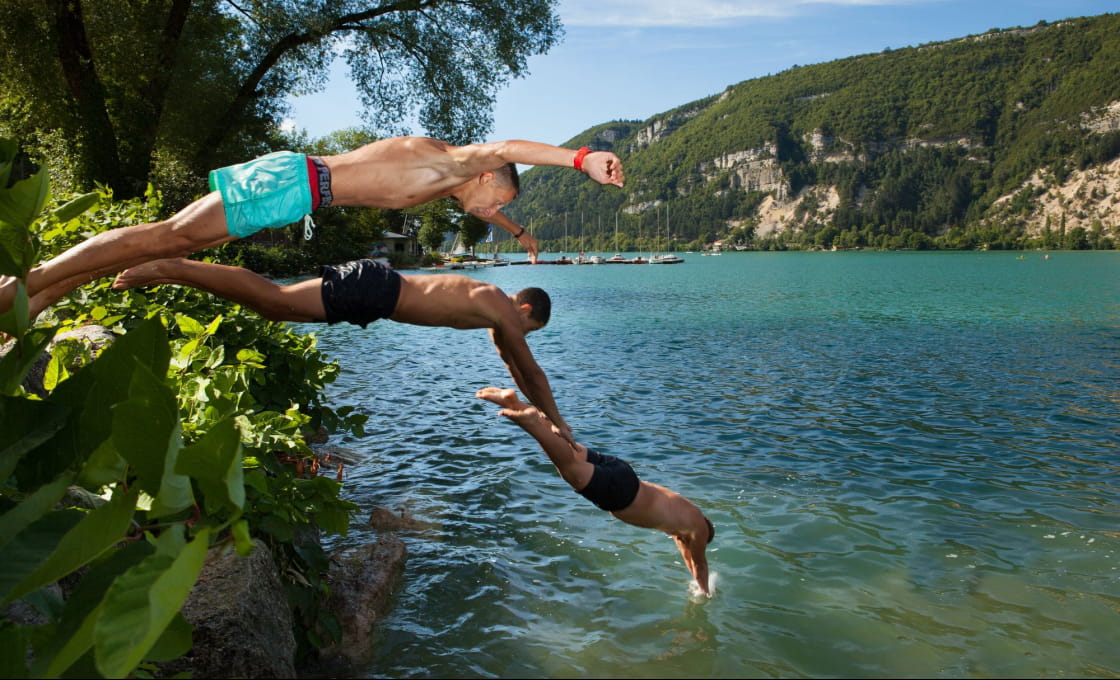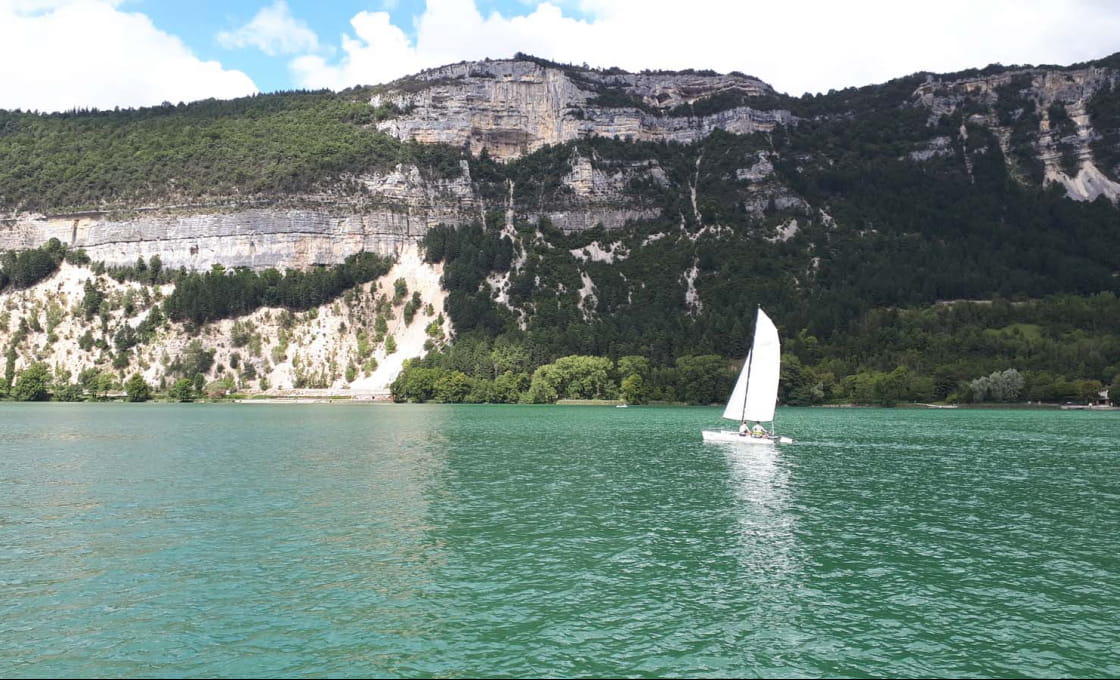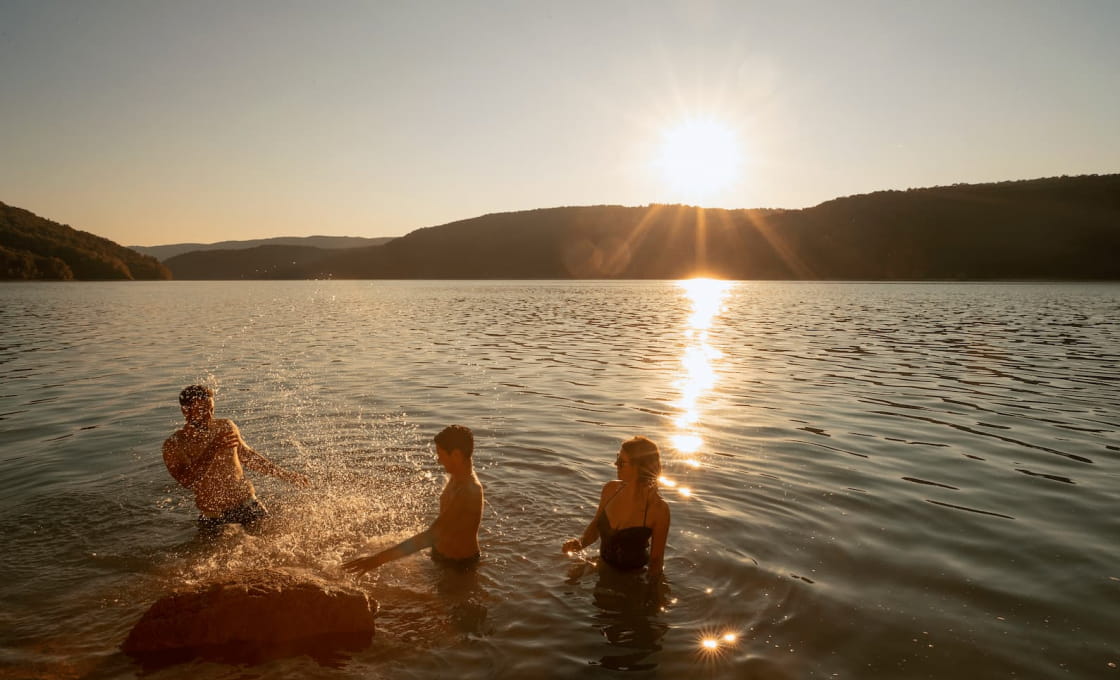 Things to see and do
Activities and sightseeing in the vicinity of Nantua Lake