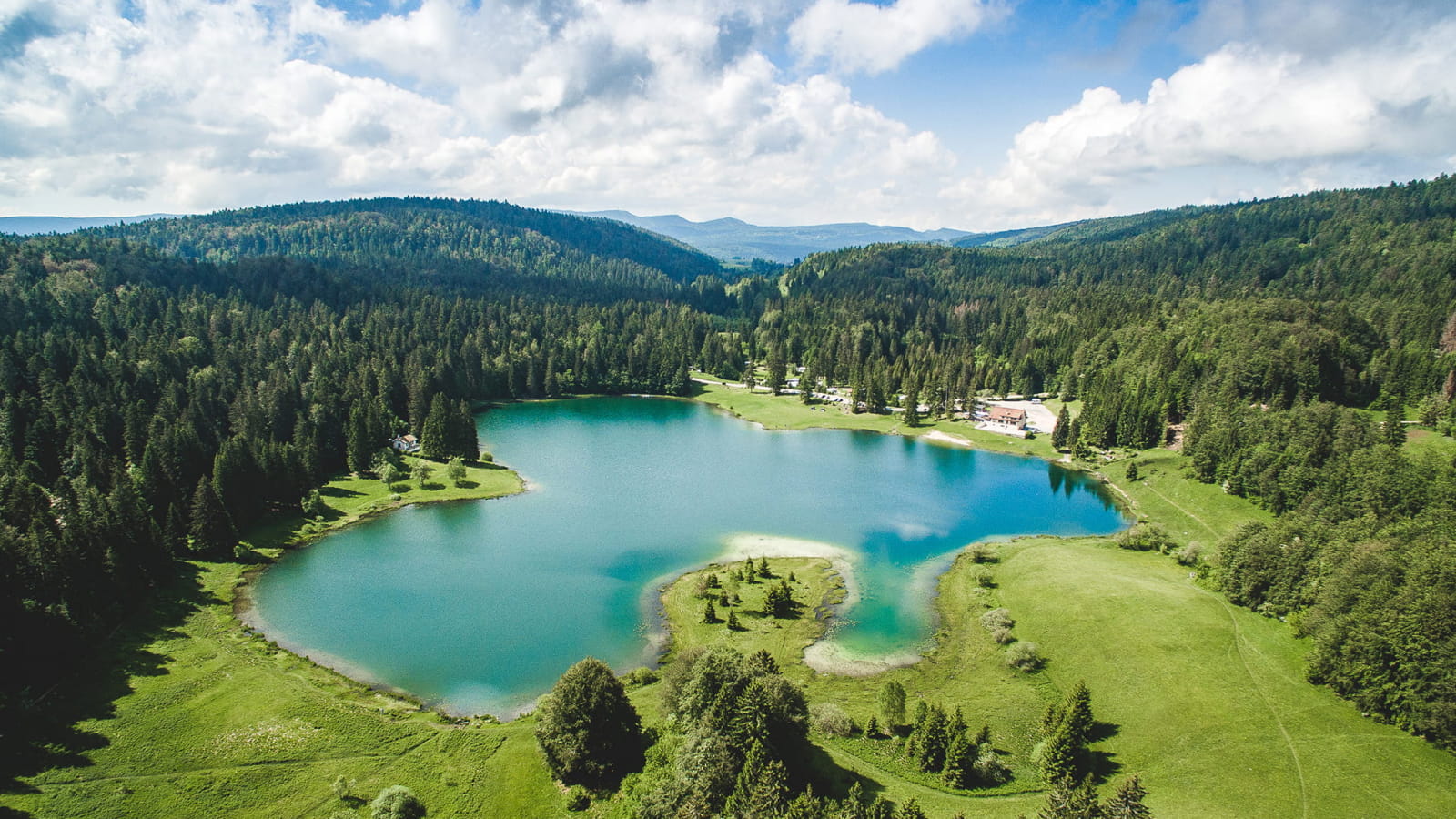 To the locals, Genin Lake is their own Little Canada. Surrounded by tall trees ablaze with colour in autumn, the site gives you that feeling of a wide open space that goes on forever. In summer, the cool water of the lake offers walkers a sense of wellbeing, and swimmers will be delighted by the absence of those seaside crowds. In winter, the lake changes appearance but retains the same spirit. Covered in snow and ice that reflects the sun's rays, it is probably an even more beautiful sight!
Gateway to the south
A Far North atmosphere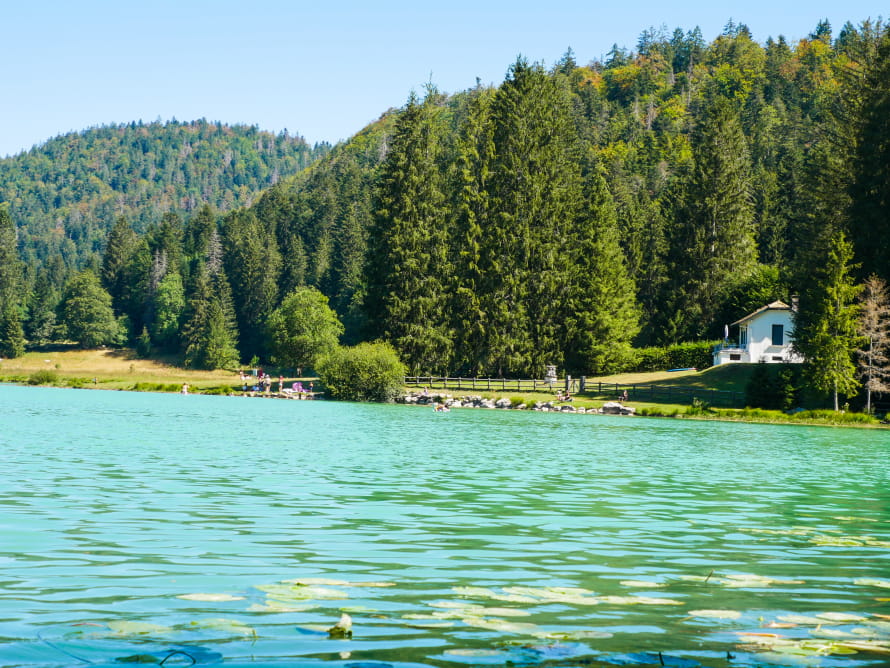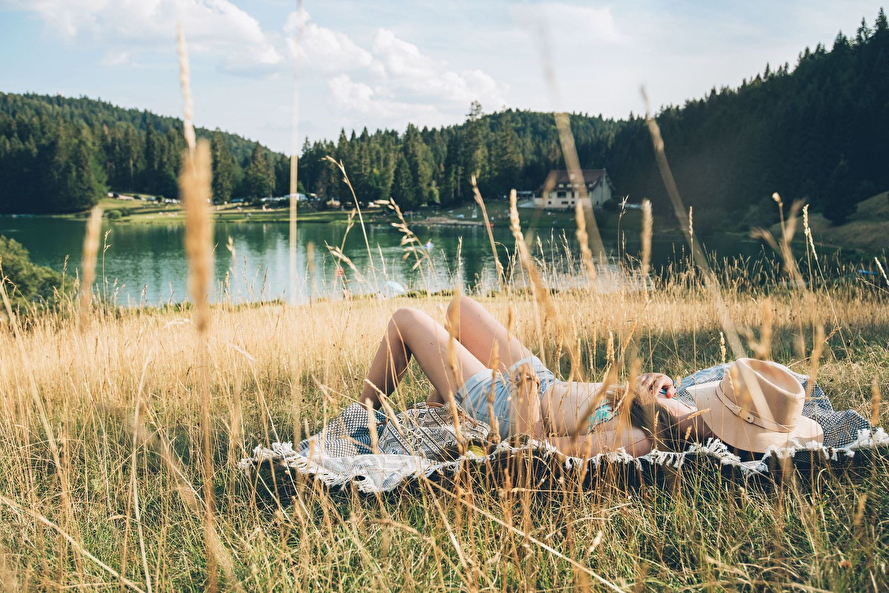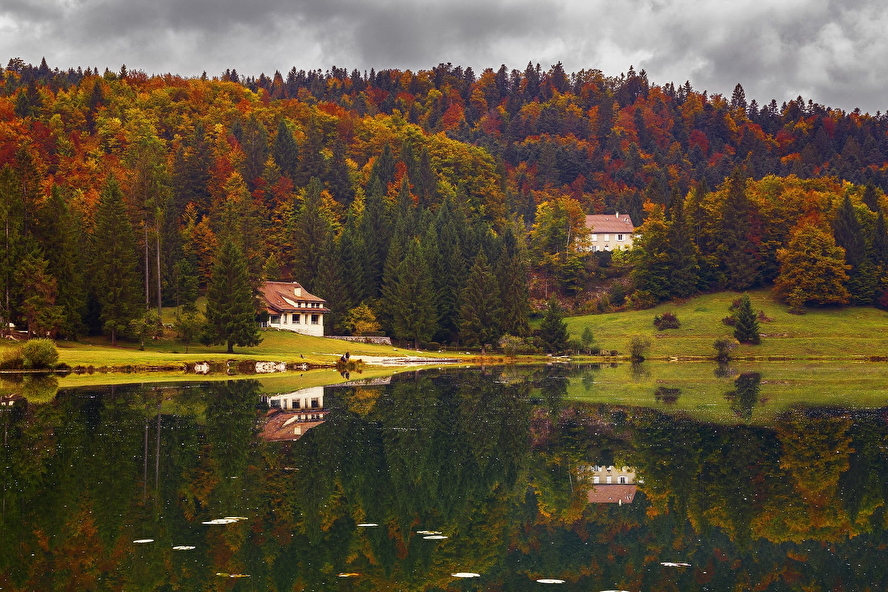 Protected sensitive area
Did you know?
When you swim at Genin Lake, you're swimming in the waters of a protected site, but one that has also been listed by the department of Ain as a "sensitive natural area".
Around the lake
Follow the hiking trail
From the lake there are 3 hiking paths that invite you to get even closer to nature. In 2018, a discovery trail was created, a narrow path that takes you to the mountains' mysterious and fragile ecosystem of the peat bogs.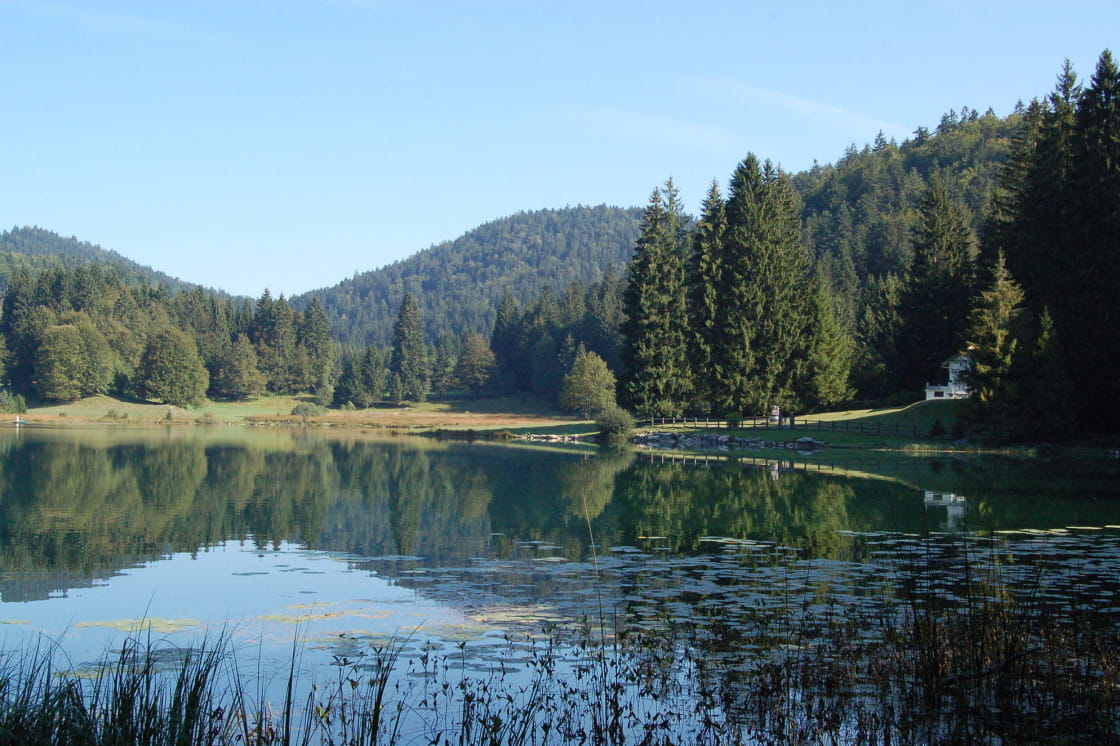 In all seasons
Activities galore
When a lake is mentioned, the first activity that springs to mind is swimming. But Genin Lake has so much more to offer! In summer, there's hiking, mountain biking, fishing, paddleboarding and even a treetop adventure trail. And in winter, why not try snowshoeing or ice skating?