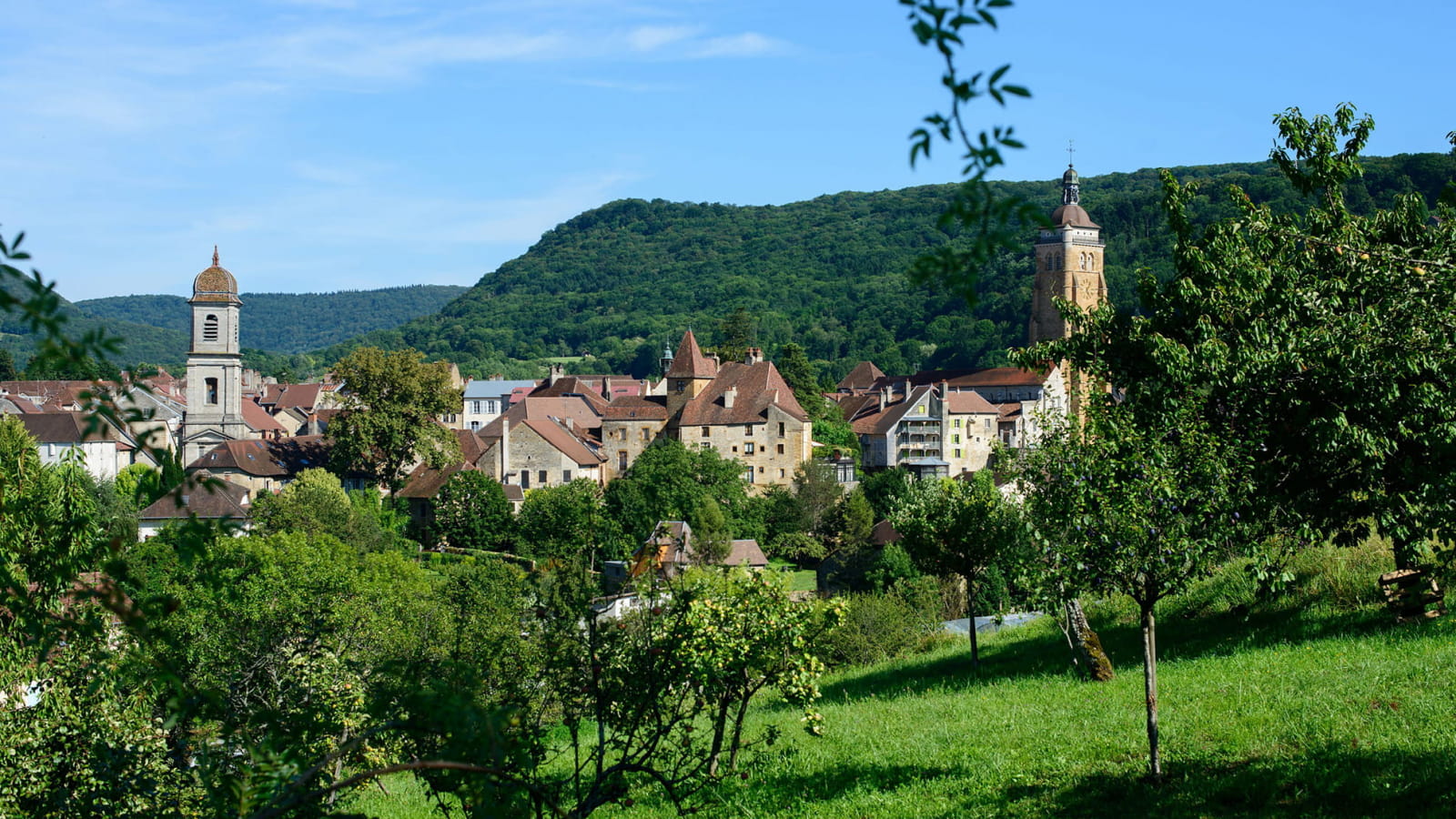 More than just a road, there's now a whole network of itineraries to take you exploring the wines of Jura. Forget the linear route and follow the winding roads that follow the contours of the vineyard itself. The Jura vineyard hence tightens the links between its 6 appellations, its picturesque villages and its winegrowers.
A scenic road
Stretching for 80km across the hillside, this wine tourism road reveals some exceptional wines as well as a rich variety of heritage features.
The Revermont region of Jura is full of slopes, vineyards, steephead valleys, caves and waterfalls, and has a dense cultural heritage that includes the characterful old towns of Arbois and Poligny, typical villages like Château-Chalon, and remarkable sites such as the saltmarshes of Salins-les-Bains and the abbey of Baume-les-Messieurs.
You'll also find along the way the charming town of Arbois, and the house of Louis Pasteur, the famous scientist. This is where he studied the alcoholic fermentation process and laid the foundations of modern-day oenologoy.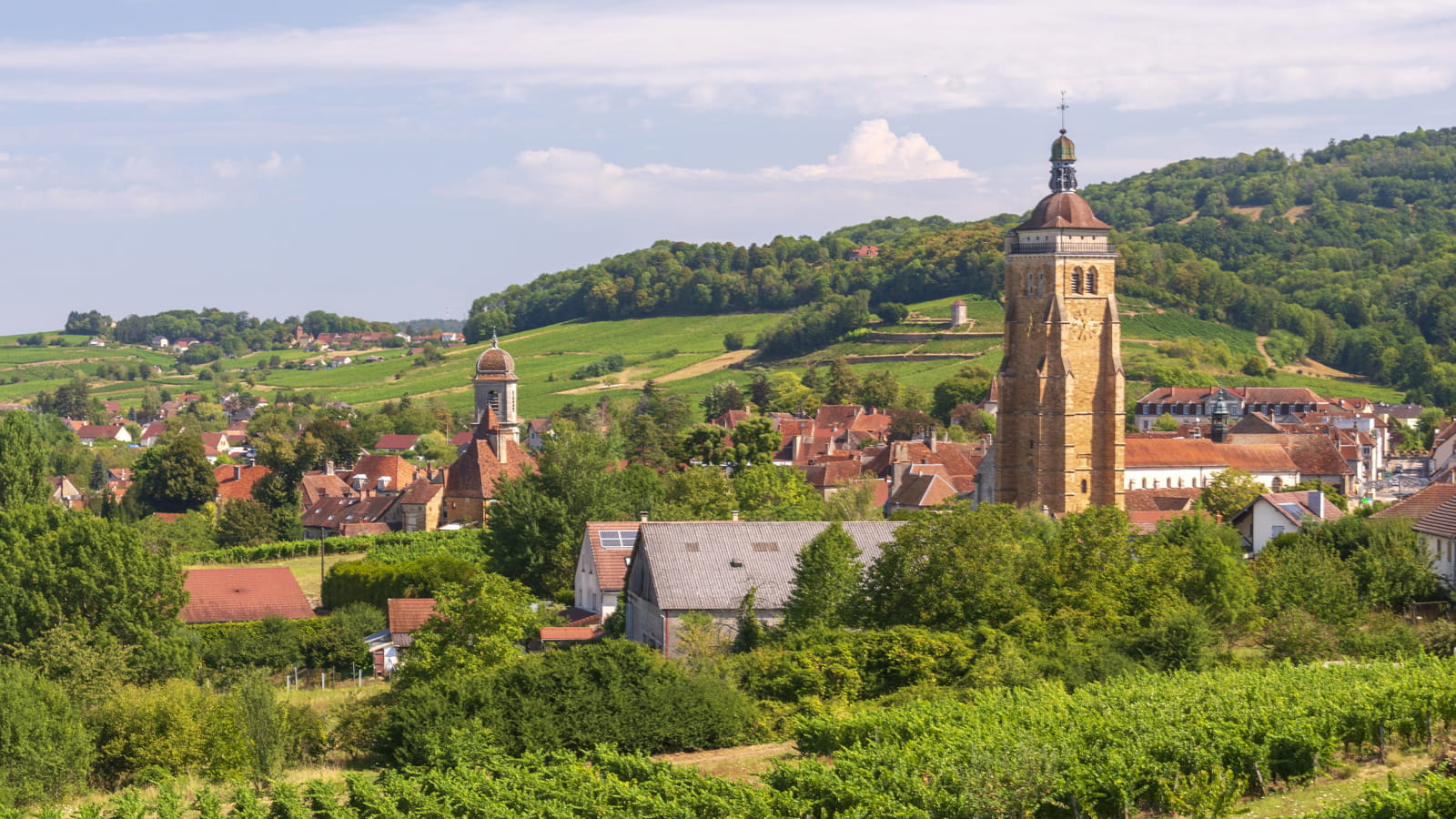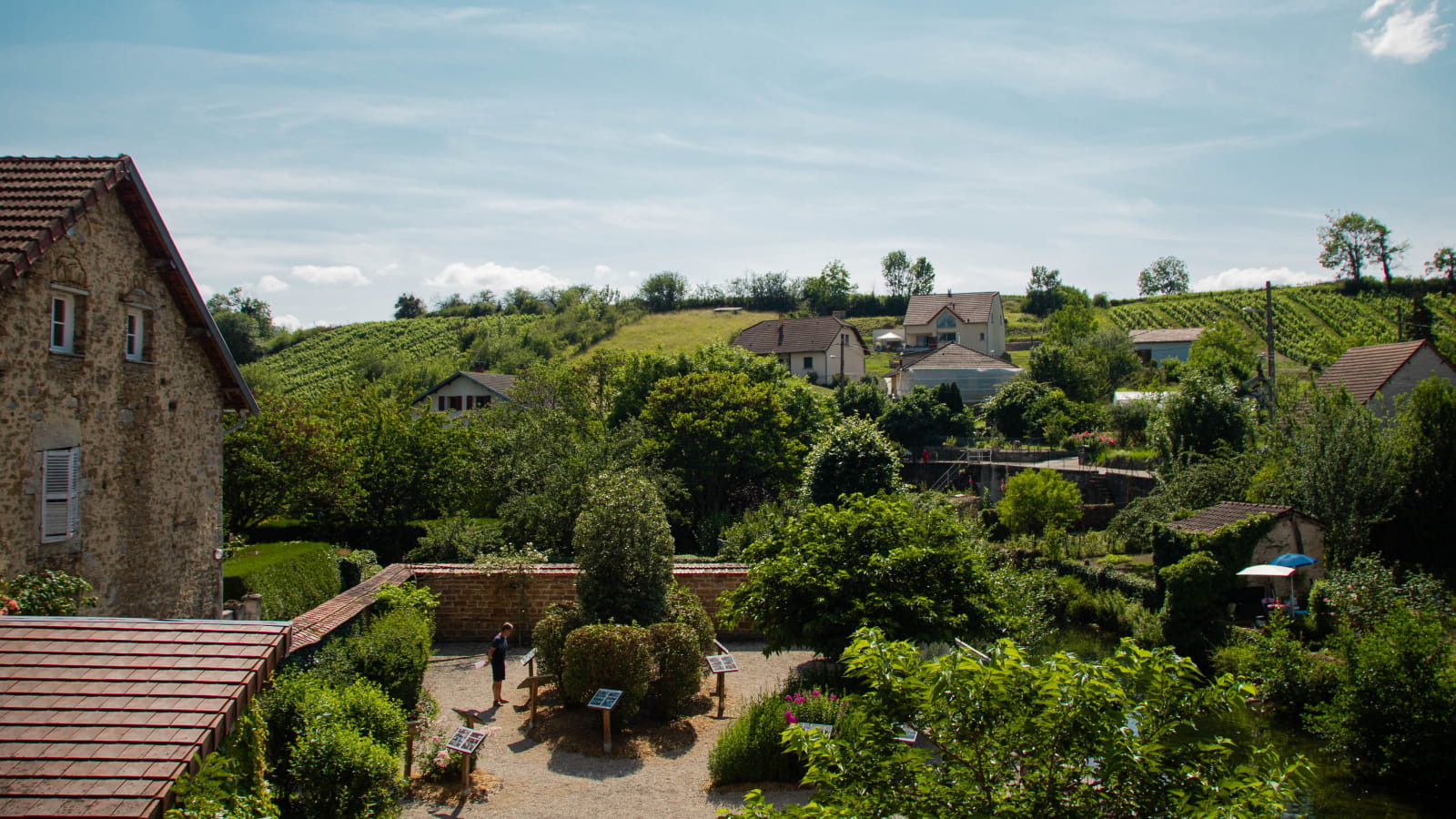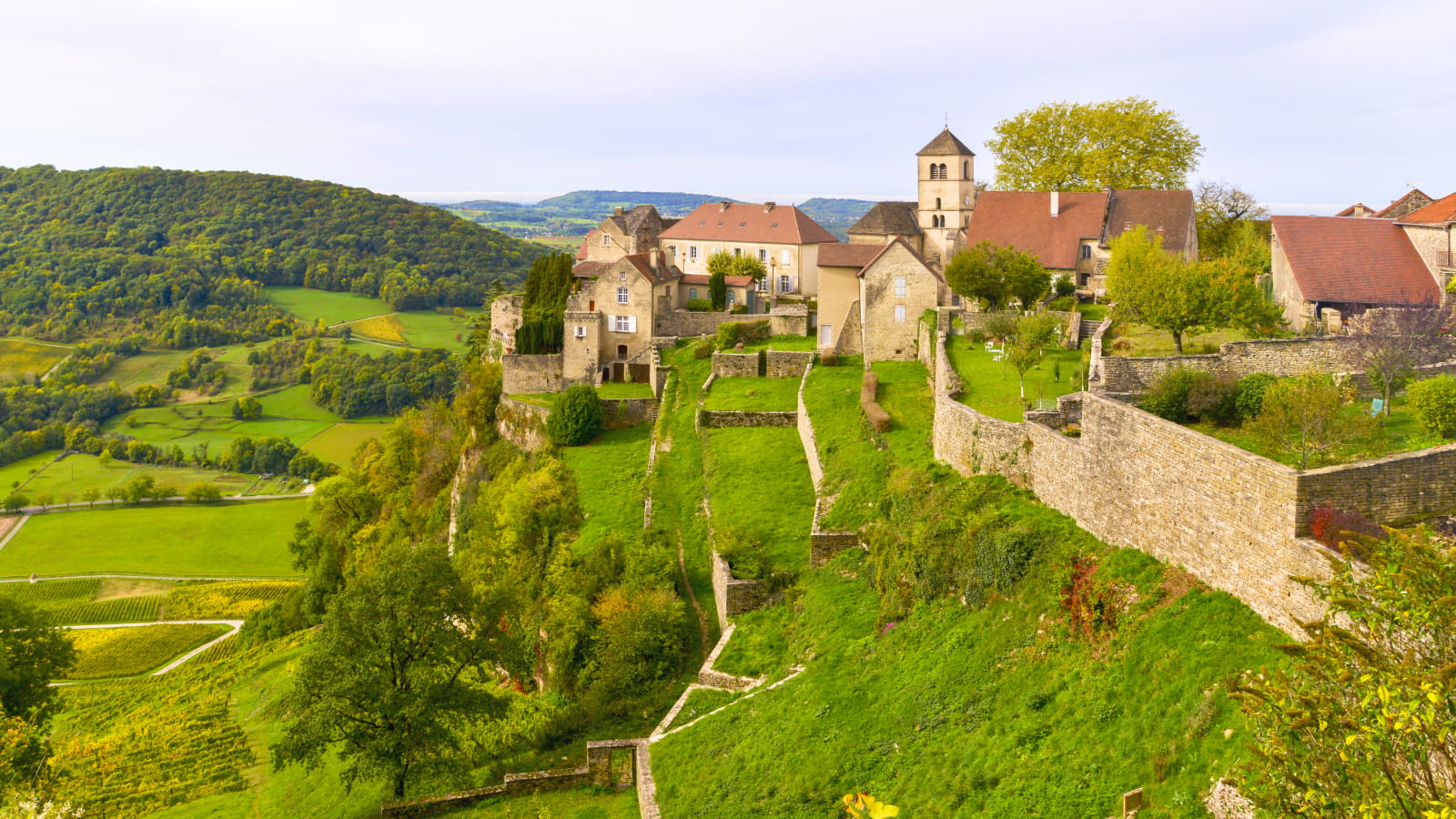 A vineyard with a difference
A succession of villages clinging to the Revermont hillsides on a narrow 80km strip and some 140 winegrowers who are ready to welcome you. A chance to explore what makes this vineyard, the greatest small vineyard in France, so splendidly original. There are 2,000 hectares of vines here and 5 grape varieties of which 3 are very unusual (savagnin, poulsard and trousseau). Above all, there are passionate winegrowers who are rebelliously determined. Beyond the wine cellars, the vineyards of Jura are also dotted with restaurants, places to stay, local products and craftsmanship, leisure activities, remarkable sites, and festivals such as the Percée du Vin Jaune and the Biou, Trousseau and Poulsard festivals.
The "Vignobles & Découvertes" seal of approval
Awarded by the French Ministries for Tourism and Agriculture, this distinction recognises the Jura vineyard for its huge and complementary wine tourism offering. The Jura region has over a hundred tourism partners who are all committed to a quality approach in terms of tourist attractions, services and facilities.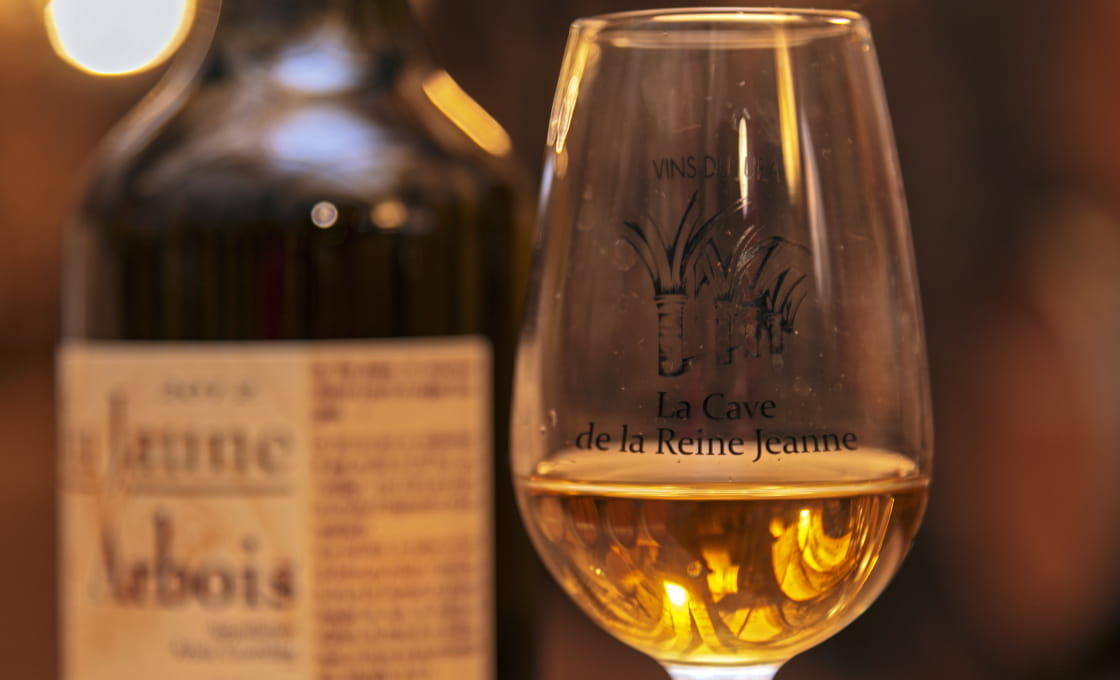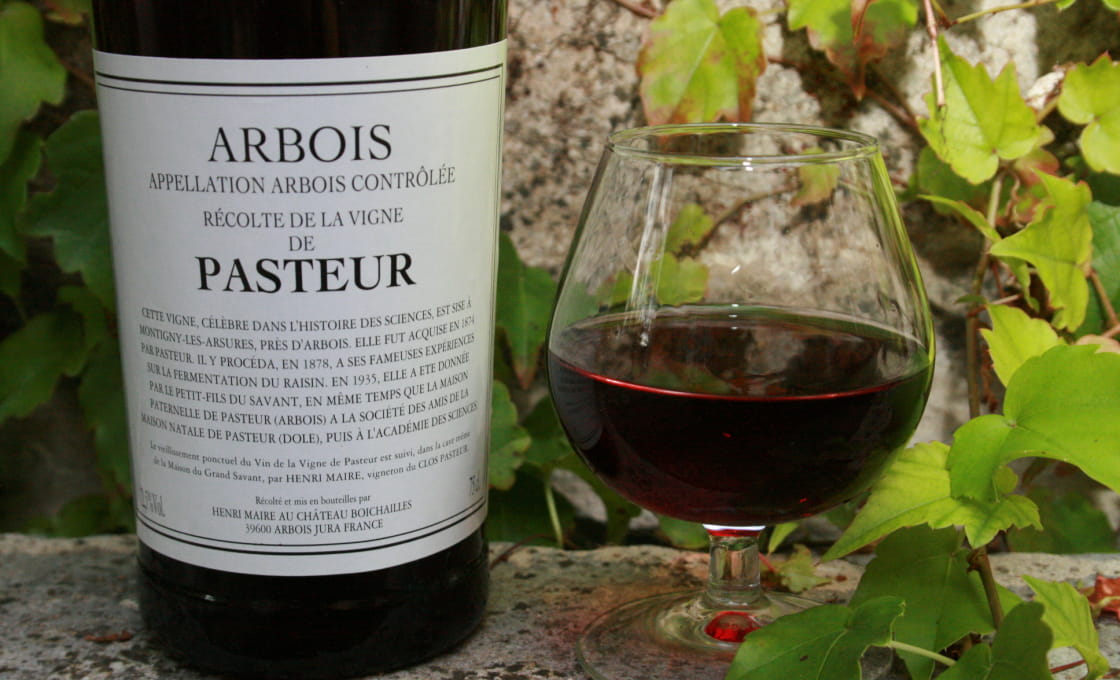 Did you know?
The Jura wine road covers 4 geographical AOCs:
Arbois AOC which represents the full range of Jura wines, predominantly red.
Côtes du Jura AOC which stretches across 500 hectares from north to south and expresses all the diversity of the 5 grape varieties, mainly in its floral white wines.
L'Etoile AOC which takes its name from the small star-shaped fossils found in the soil and produces mainly white wines.
Château-Chalon AOC, the smallest with just 50 hectares. This is the "vin jaune" capital!