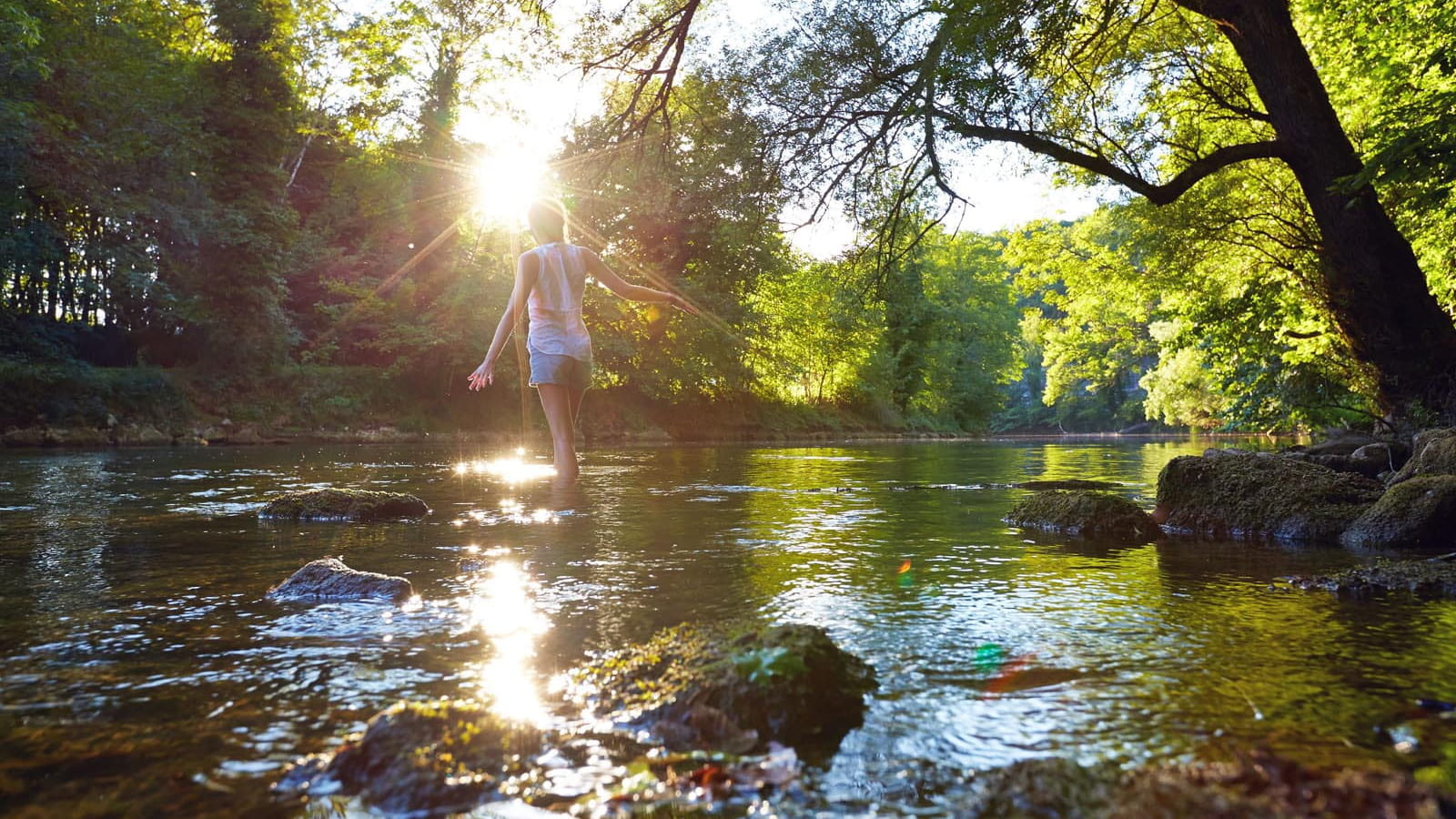 The Loue Valley is a must-do for visitors. From its source inside a cave, the river emerges to flow across a spectacular landscape that you can explore by car or by canoe to discover a succession of listed villages and panoramic views over the canyons of Jura. The region's abundance of water and plentiful nature were of great inspiration to the painter, Gustave Courbet, whose world can be admired at the Ornans Museum or Flagey Farm. Perfect for adding a little culture to your itinerary!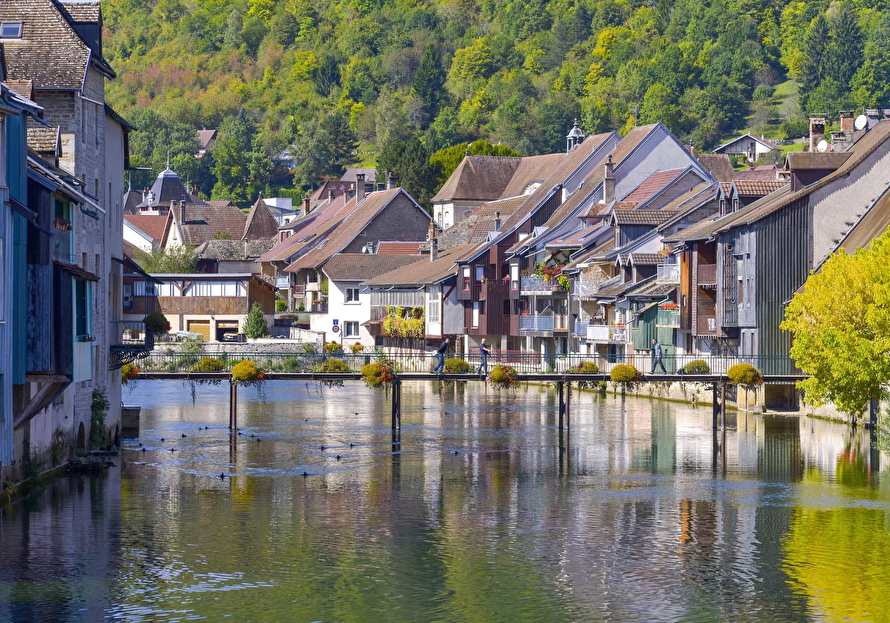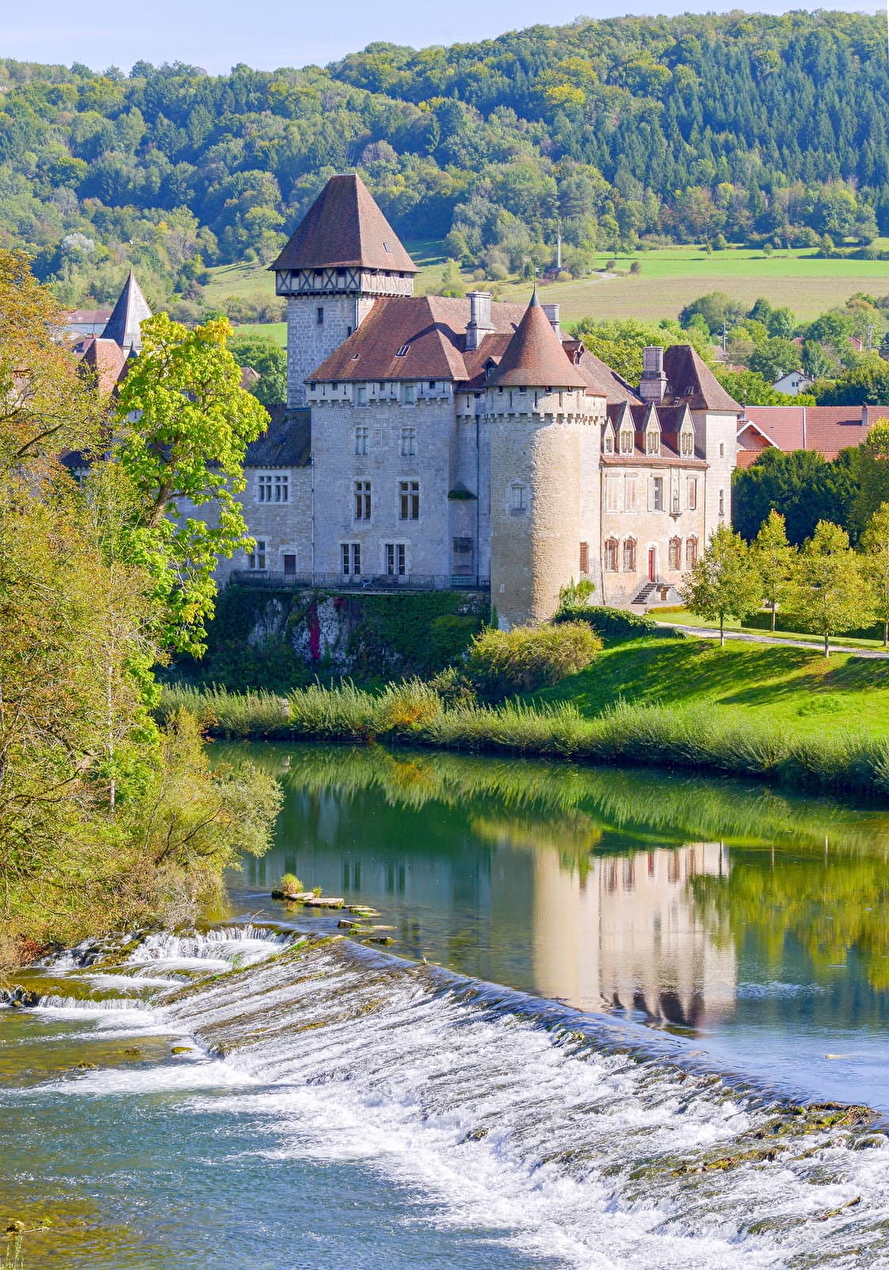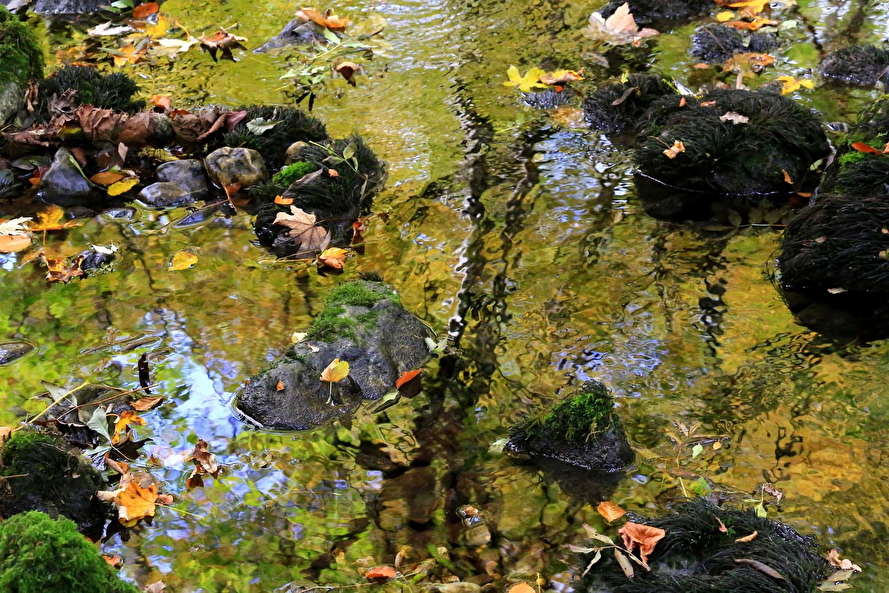 By motorbike or by car
Road trip in the Loue Valley
The Loue Valley is best explored by car or motorbike, since the D492 road offers 46km of pleasant driving with plenty of viewing points along the way.
From the small Ornans Valley you have two options:
>> Travel upstream for 25km along the Loue via the dizzying hairpin bends between Vuillafans, Lods, Mouthier-Haute-Pierre and Ouhans.
>> Or, follow the the river downstream and finish your trip in the beautiful Lison Valley.
The Loue Valley villages
Lods, Ornans, Mouthier-Haute-Pierre ... These picturesque villages, many of them listed, all contribute to the magic of the Loue Valley.
The views are exalted by bridges mirrored in the water, and walls and balconies festooned with bloom, inviting you to stop for a while and stroll around to the gentle gushing
of the river.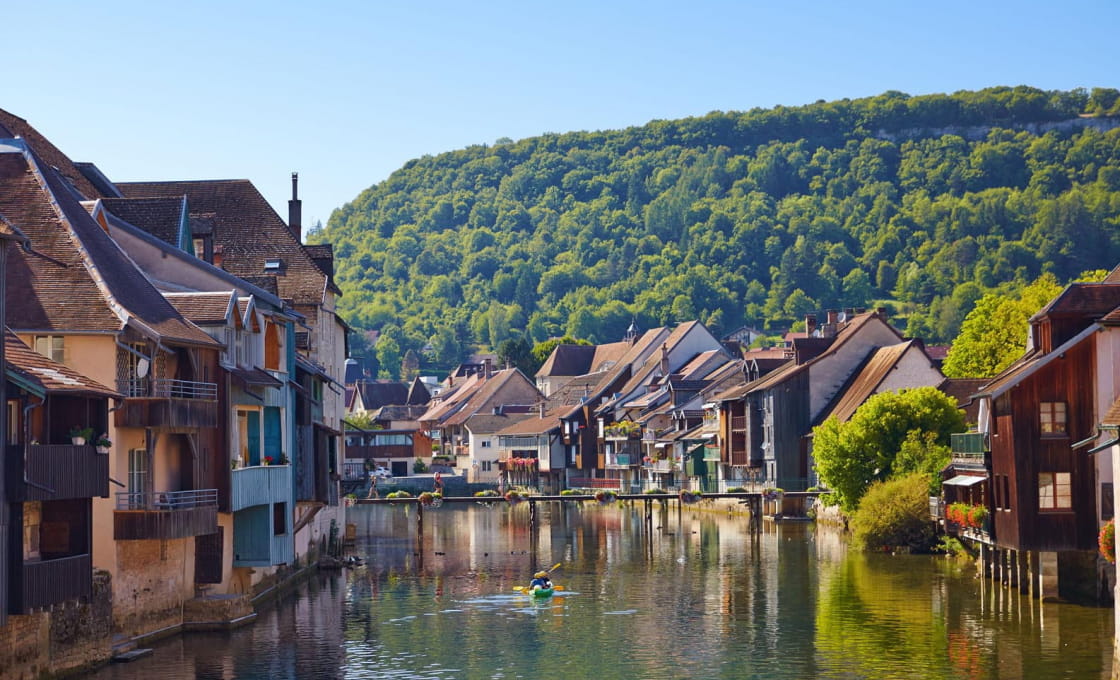 Little Venice in Franche-Comté
Ornans is nicknamed the "Little Venice of Franche-Comté" because of its rows of corbelled houses along the River Loue. The village is home to many a treasure, including the superb museum devoted to a local boy, Gustave Courbet. A must-do!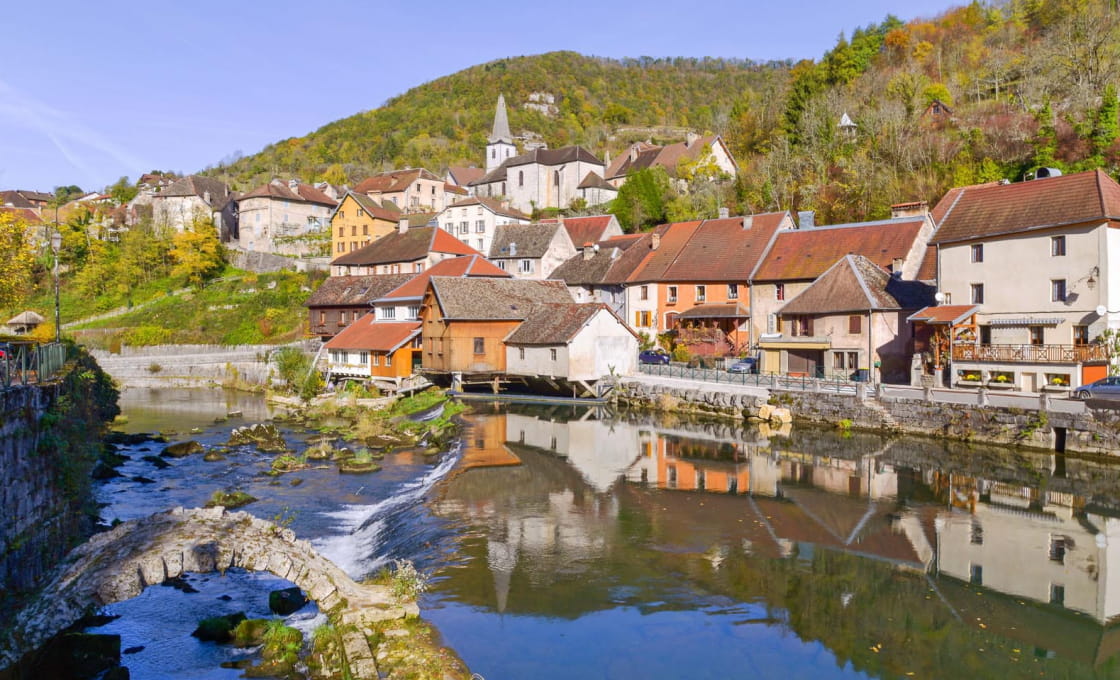 Most beautiful village in France
Nestling on the hillside, Lods is listed among the "most beautiful villages in France". Wander through the sloping narrow streets to discover the 16th-century winegrowers' houses. In fact, if you look above the doorways you'll see bunches of grapes carved into the lintels, evidence that grapes have been grown here for centuries.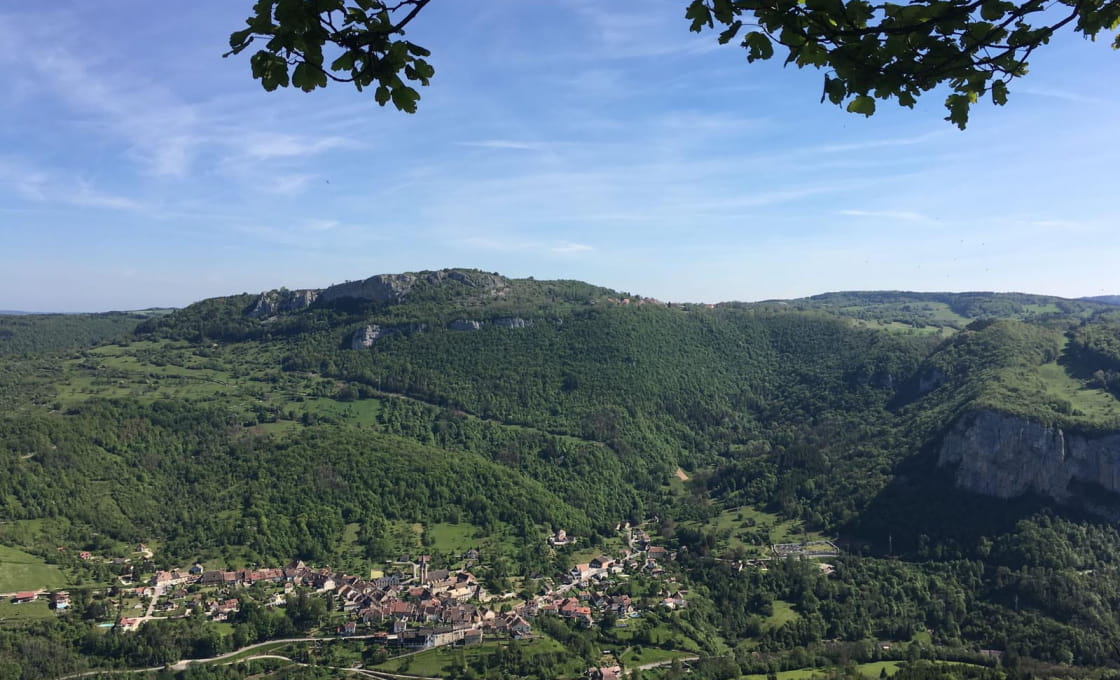 Balcony above the valley
What distinguishes Mouthier-Haute-Pierre from other villages is its high location with breathtaking views over the valley below. It is also a well-known climbing site. Enthusiasts take note.
The Loue Valley from the river
Descend the river by canoe to discover the Loue Valley from a brand new angle.
In the footsteps of painter Gustave Courbet, a local boy
Known for his provocative "The Origin of the World", which is on display at the Musée d'Orsay, Courbet was also a landscape painter with a love for his native region, to which he pays homage in many of his paintings.
Why not follow in the painter's footsteps by visiting his favourite places and admiring his works? Off you go!
Focus on the Lison Valley
Beyond the Loue Valley, the rolling landscape continues along the enchanting Lison Valley, dominated by an intensity of revitalising greenery thanks to the constant presence of water. Along the way you'll stop on the river bank to capture the scenery with your camera:
Where to stay in the Loue Valley