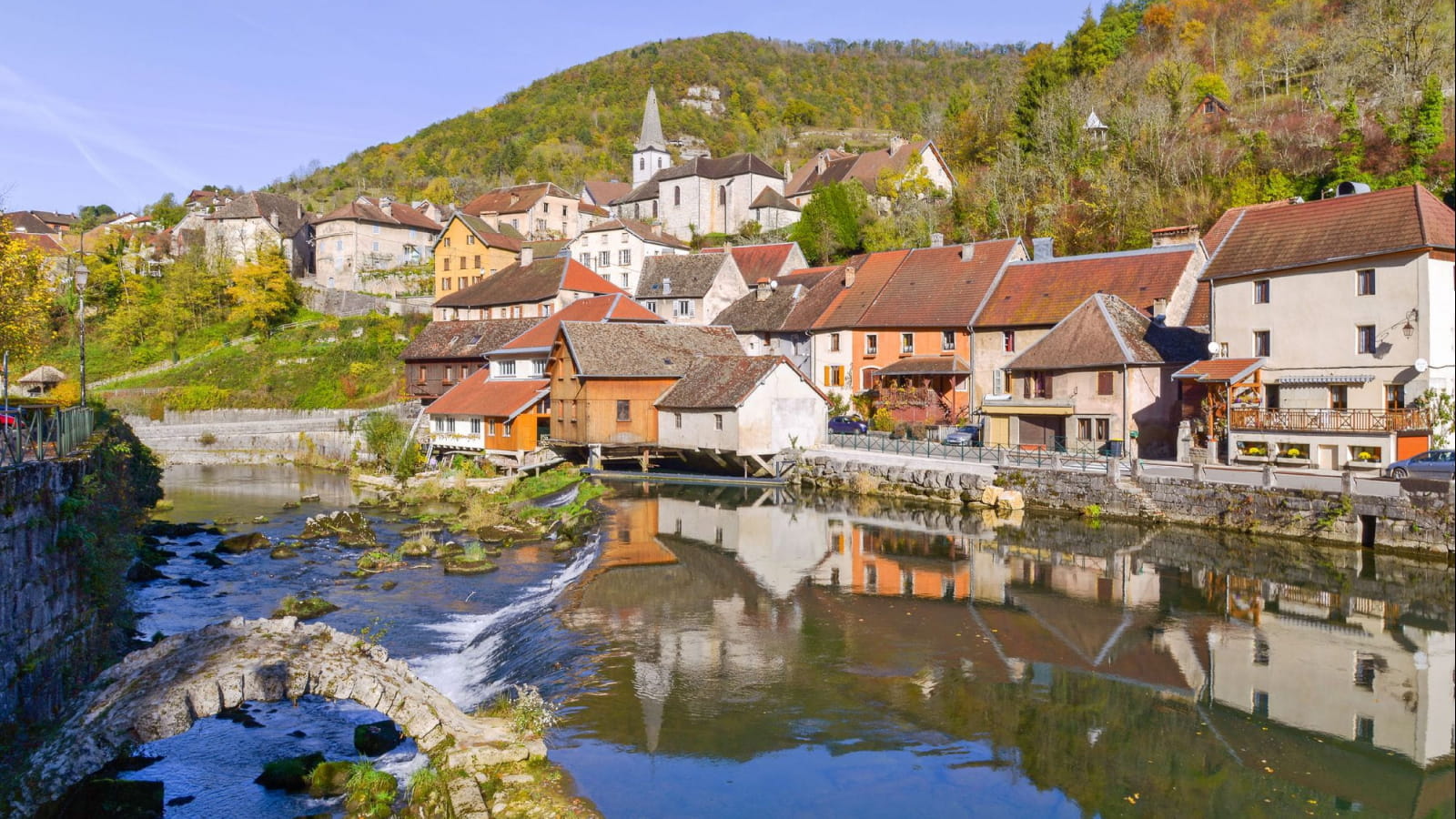 If you're in the Besançon area, make sure you visit Lods. Officially one of the "most beautiful villages in France". Between the winegrowers' houses, Lods is a pleasant place to walk and enjoy a rest on the banks of the River Loue. While you're here, take the Loue Valley trail from the river's source to Ornans, the ancient village where the realist painter Gustave Courbet was born.
A listed village and a river
"Lods" is pronounced "Lo", like the French "l'eau" (meaning "water")... and that speaks volumes about the importance of water here. See for yourself by crossing the bridge and gazing at the River Loue which flows through the village in a succession of picturesque waterfalls.
Then explore the narrow streets lined with winegrowers' houses. Indeed, they used to grow grapevines on these hillsides.
To admire a view over the entire area, walk or drive up towards Mouthier-Haute-Pierre, for example, where it becomes clear that Lods, officially one of the "most beautiful villages in France", nestles amid exceptional surroundings where nature reigns.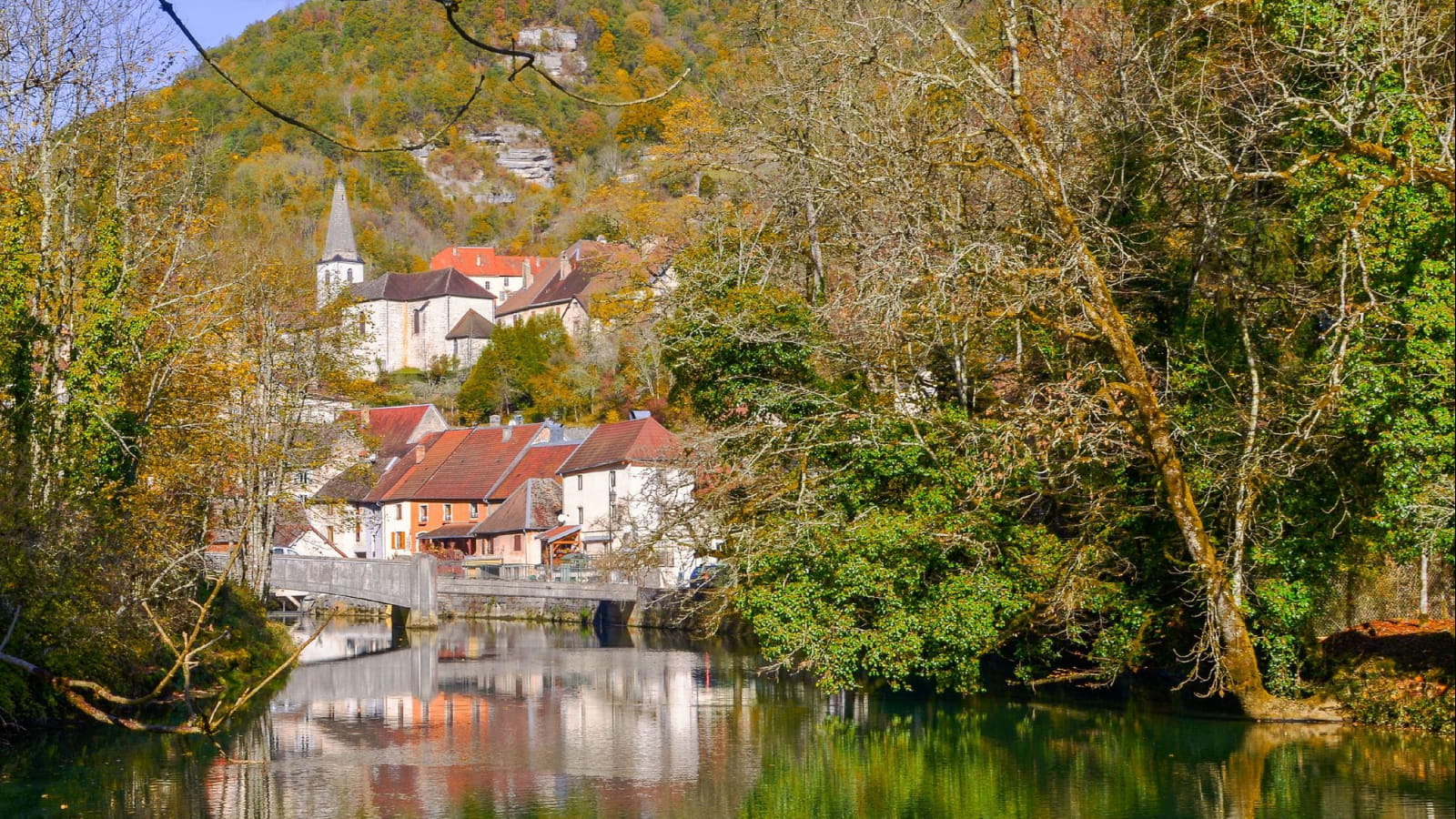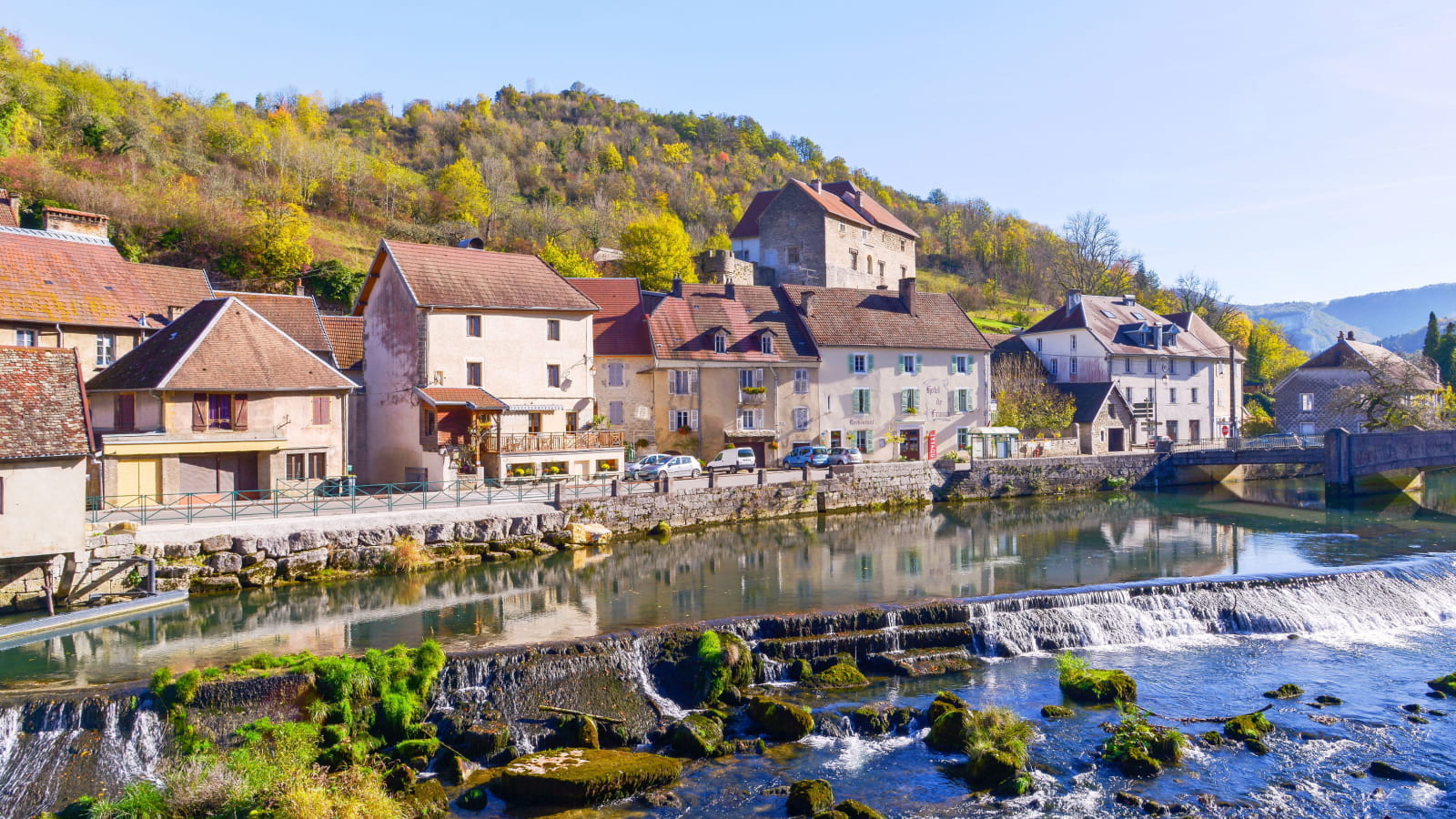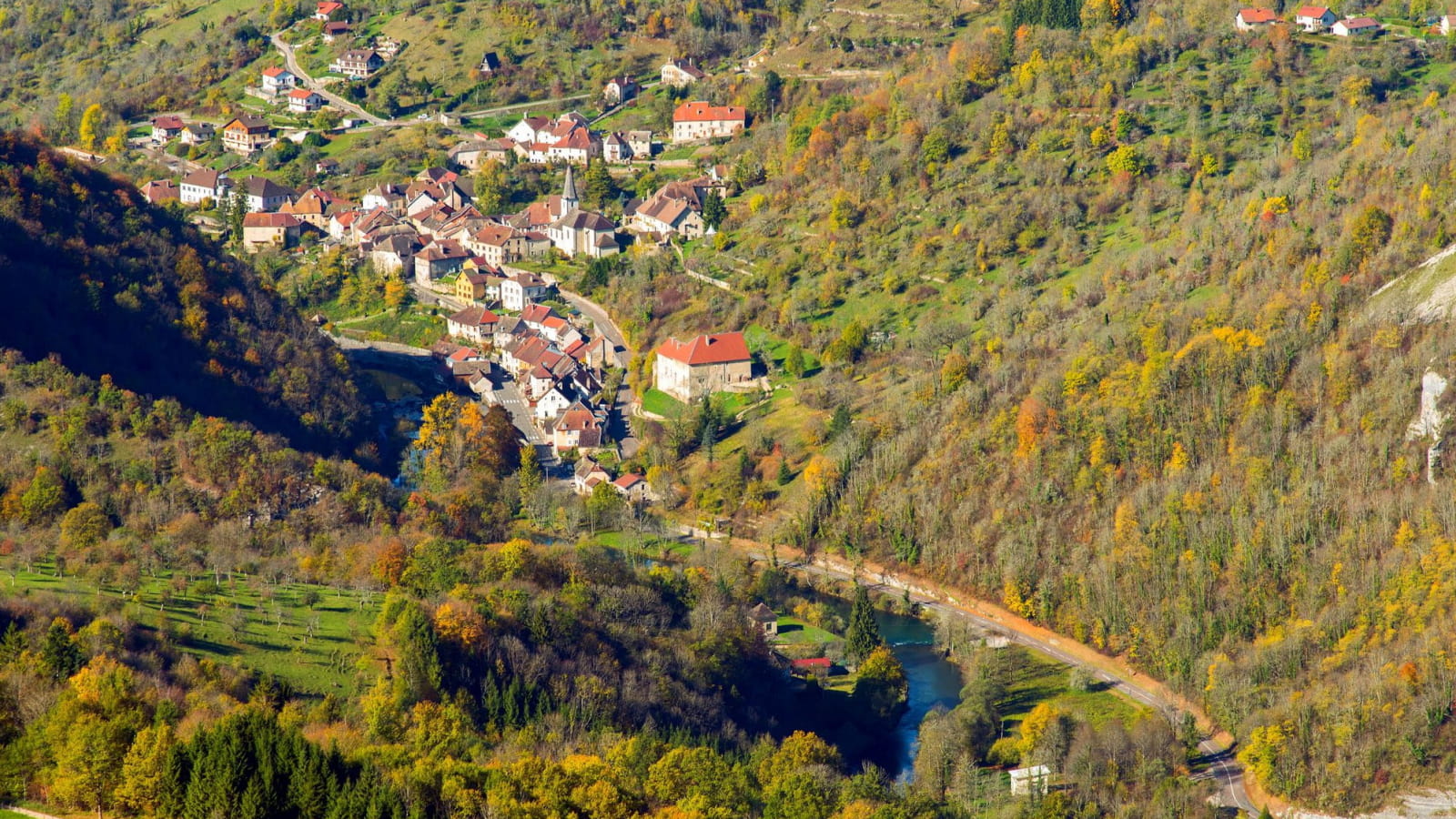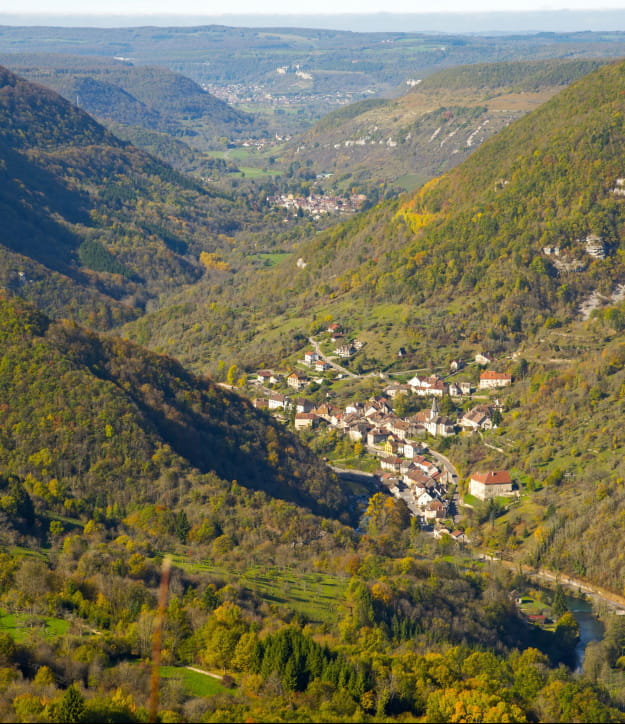 A feast for the eyes
Not to be missed!
The best views over the valley, the villages and the River Loue can be admired from the Renedale and Moine panoramic viewpoints. From up there you can see everything and the scenery is absolutely stunning!
Discovery trail
Great escape in the Loue Valley
Actually, Lods is a mere glimpse of what's to come when you explore the fabulous Loue Valley. It has to be one of the most awe-inspiring valleys in the Jura Mountains, and you can admire it on a lovely drive that you'll never forget.
Abrupt cliffs, steep gorges, spectacular viewpoints, and the never-ending presence of the refreshing River Loue which will be your guide. Following the road, don't forget to head upstream to visit the Source of the Loue, the spot where it all begins! Downstream, stop off at Ornans, the Little Venice of Franche-Comté, with its houses on stilts and a museum dedicated to the painter who was born here, Gustave Courbet.