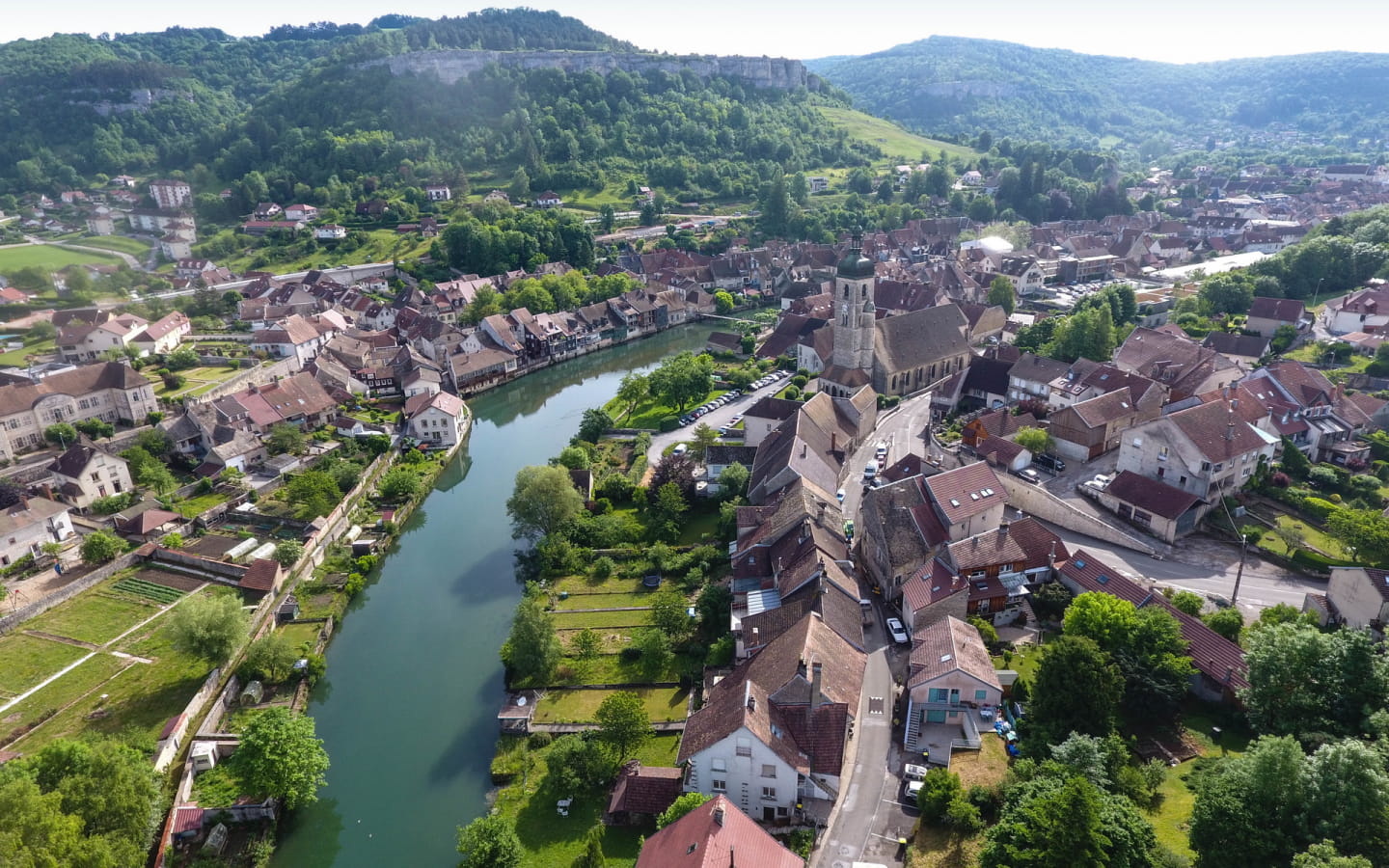 -
With its hanging houses, its narrow gardens, its bridges and its ochre and blue colours, the river Loue has a place all of its own in the history and reputation of Ornans. Its fine old stone buildings bear witness to the town's rich past. Ornans has some excellent buildings dating from the 16th, 17th and 18th centuries including private homes, the town hall, the hospital and the church.
Ornans is known above all as the birthplace of the painter Gustave Courbet, who painted the attractions of his hometown throughout his life.
A leaflet for visitors, « The path by the Loue » (Le sentier de la Loue) is available from the tourist office.
Brochures edited by Montagnes du Jura