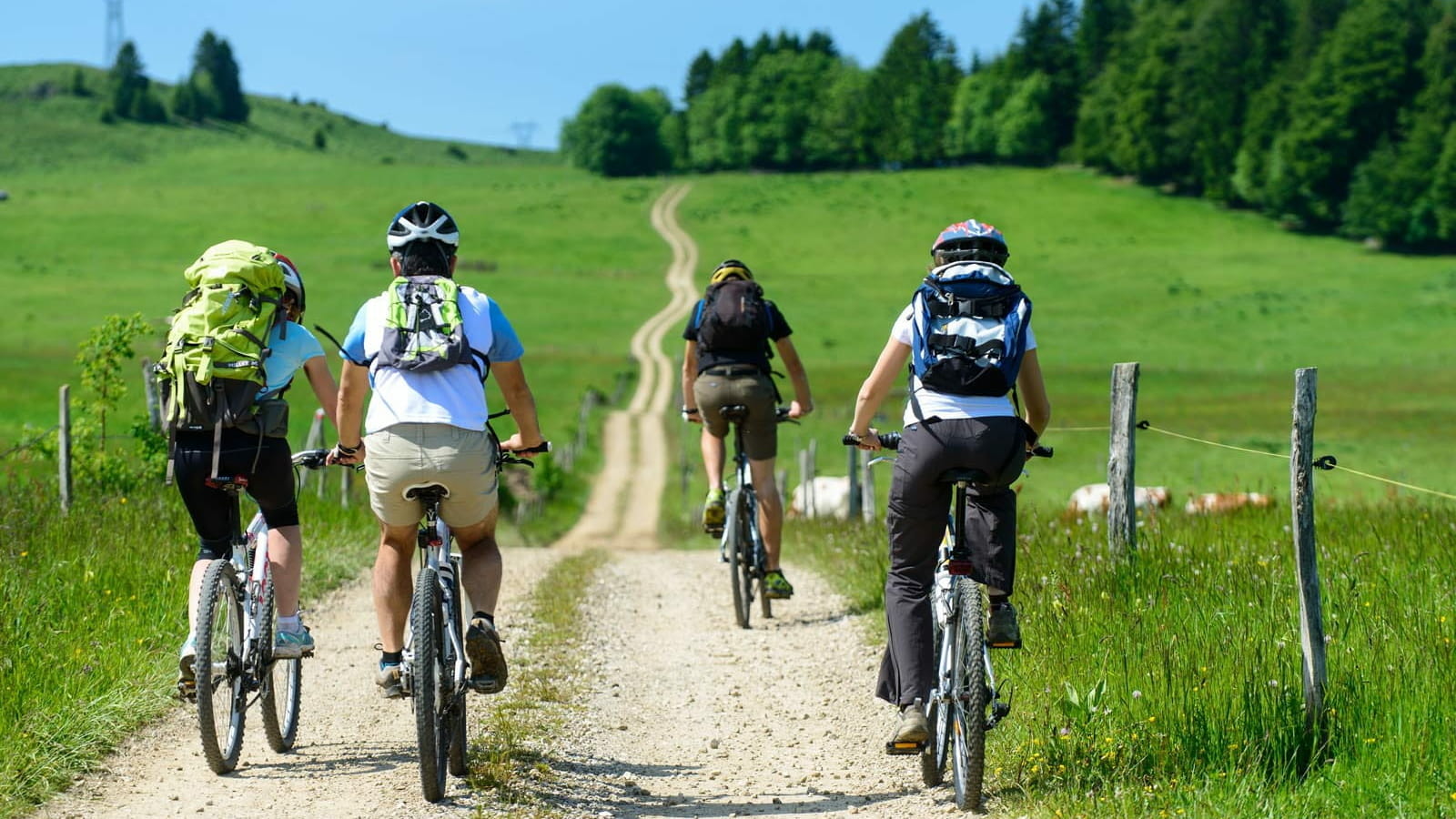 Departure : Arc-et-Senans
Arrival : Les Fourgs
Wellness, history, remarkable scenery, thermal resorts and UNESCO sites. This is what you can expect from the Via Salina sightseeing route. This cycle touring route will lead you across the historic salt routes of the Jura Arc. It is a 300-km route from Arc-et-Senans, home to the majestic Saline Royale, a classified UNESCO site, to Bern in Switzerland. By bike or even by car, you could opt for the 130-km section through the Jura Mountains as far as Fourgs. This really is a salt-tastic touring adventure!
130 km
in the Jura Mountains
300 km
from Arc-et-Senans to Bern (CH)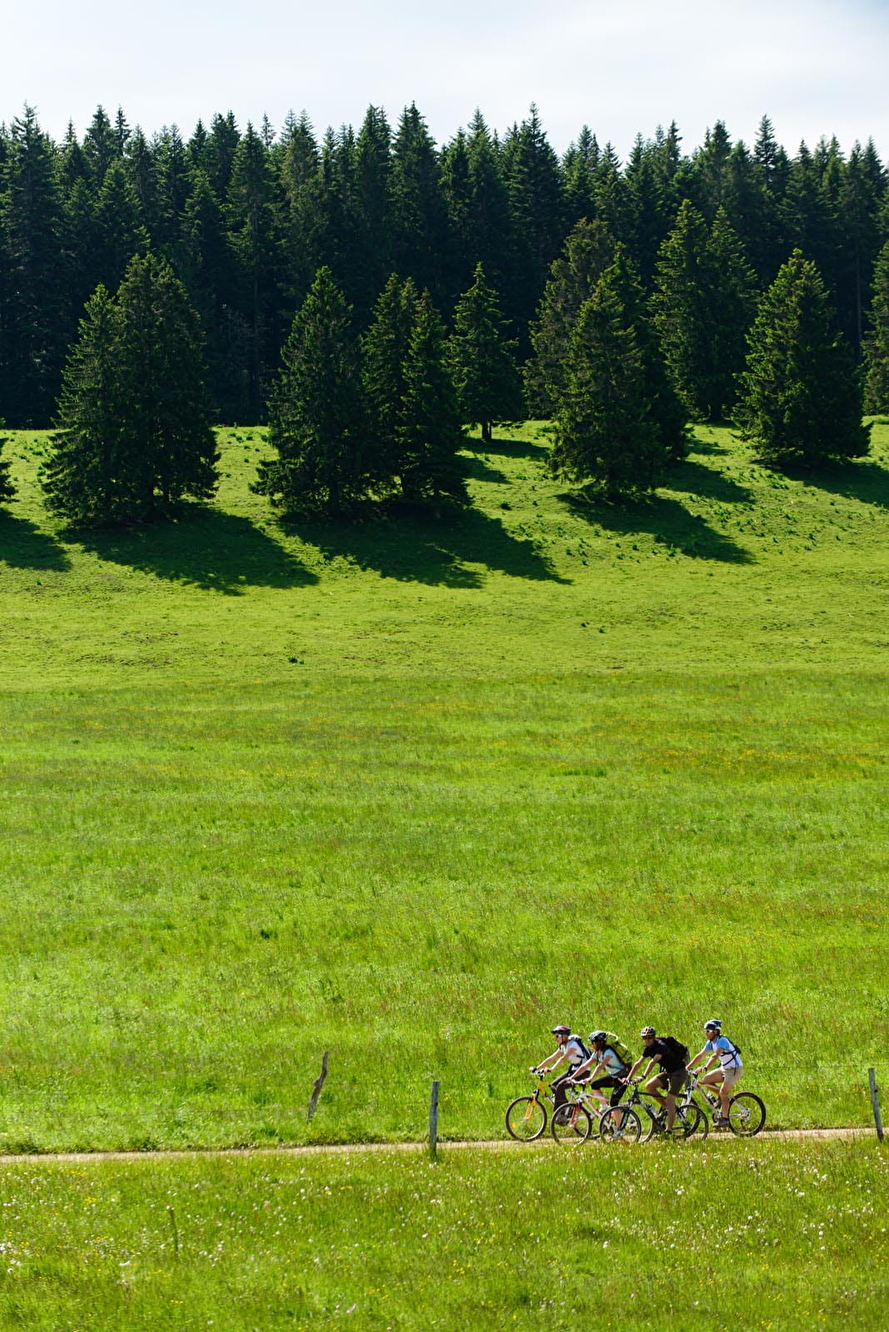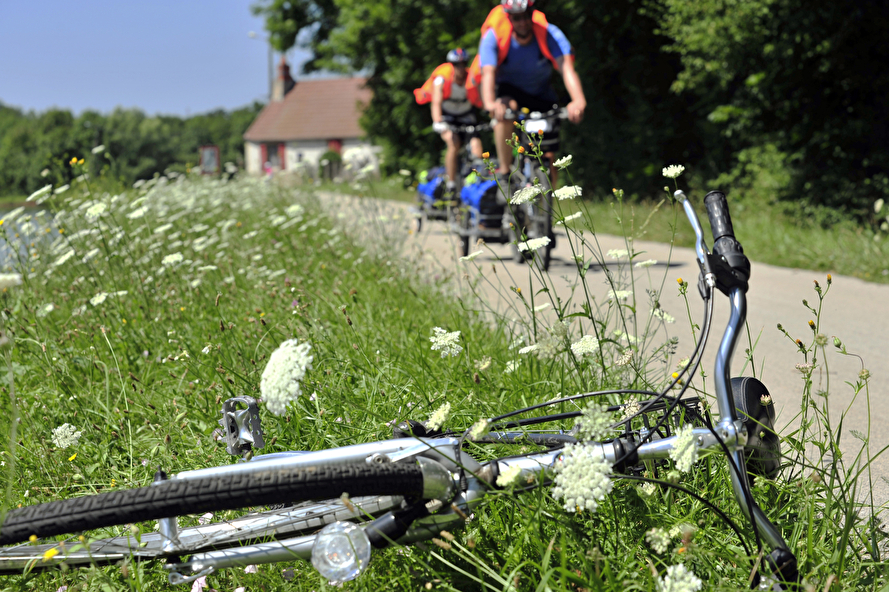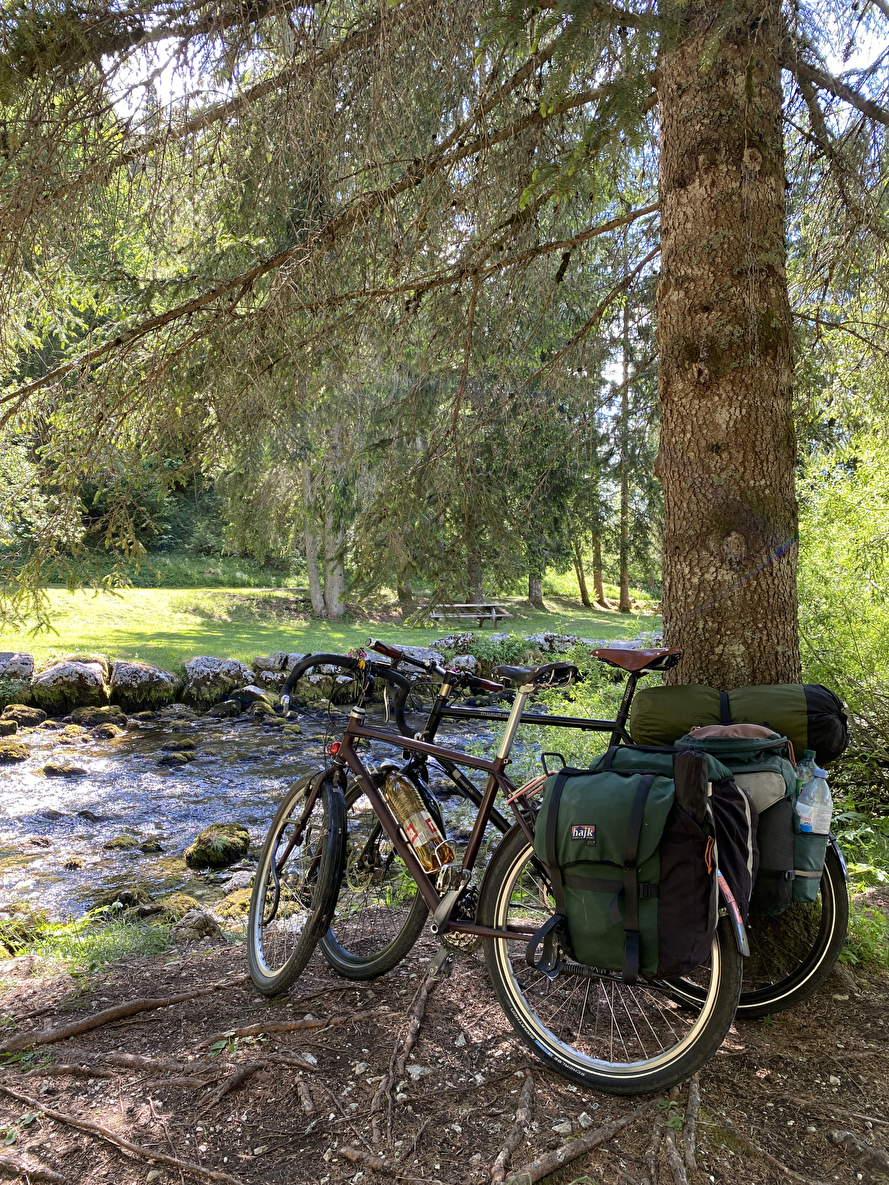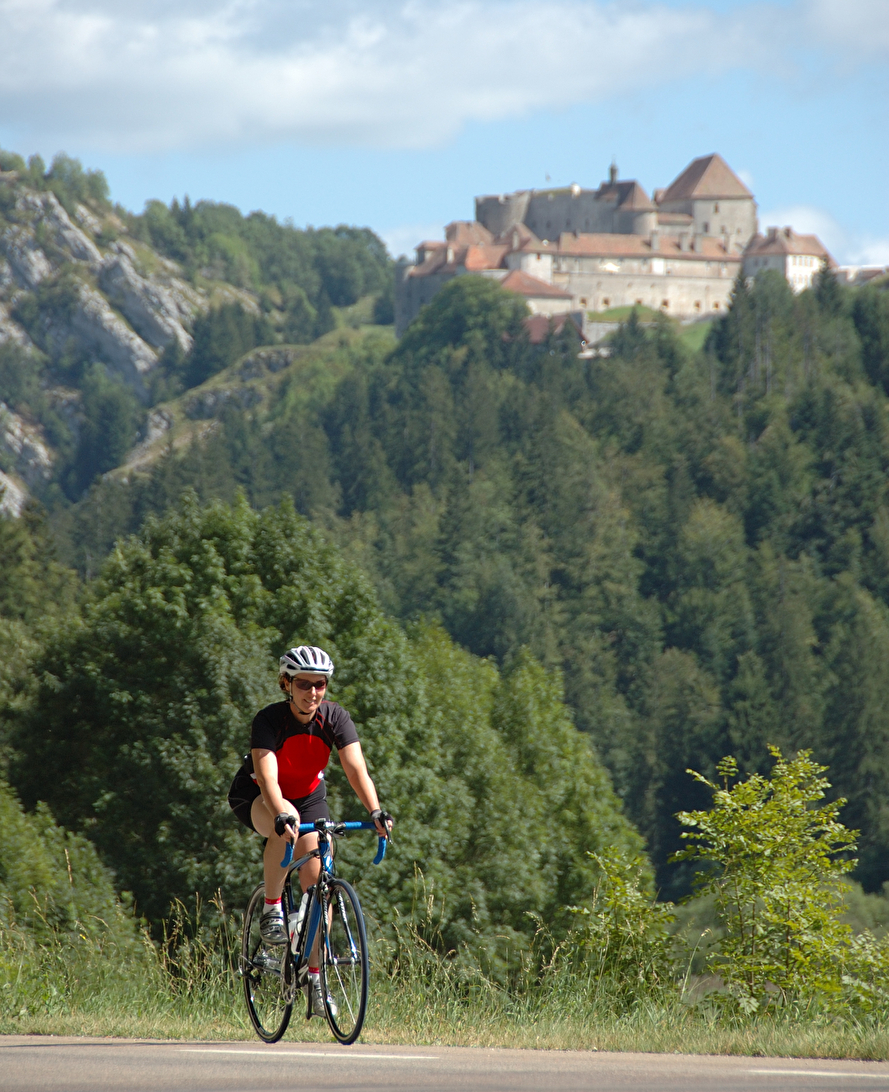 Along the white gold route
Via Salina: from the Jura Mountains to Switzerland
Between the Jura Mountains and Switzerland there's a route which tells the special story about the historic connection between the two regions.
Set off along the Via Salina route and find out all about the salt trade between the production facilities in Franche-Comté and the importers of Switzerland.
This historic route is not very widely known, but is being given a new lease of life today thanks to this 300-km itinerary linking the major production sites of Bern, Salins-les-Bains and Arc-et-Senans, which is now also recognised as UNESCO world heritage.
The itinerary runs past some superb landscapes and impressive built heritage, which alone is capable of telling the story of this salt route: fortresses, customs offices, salt deposits, coaching inns, rest houses, etc. You'll also be passing through some small towns that became spa towns thanks to the saltwater there.
These picturesque, cultural routes are extremely well maintained and are accessible for both beginner and experienced cyclists, as well as cars.
Not-to-be-missed
The Unesco sites to explore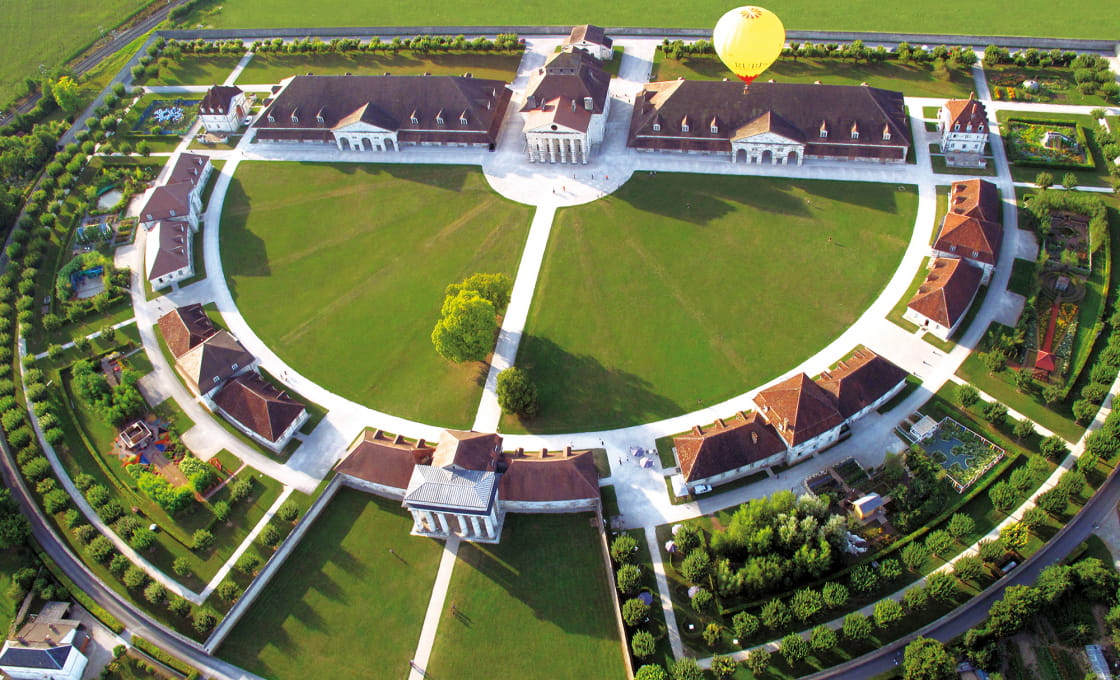 The Saline Royale in Arc-et-Senans, just 15 km from Salins-les-Bains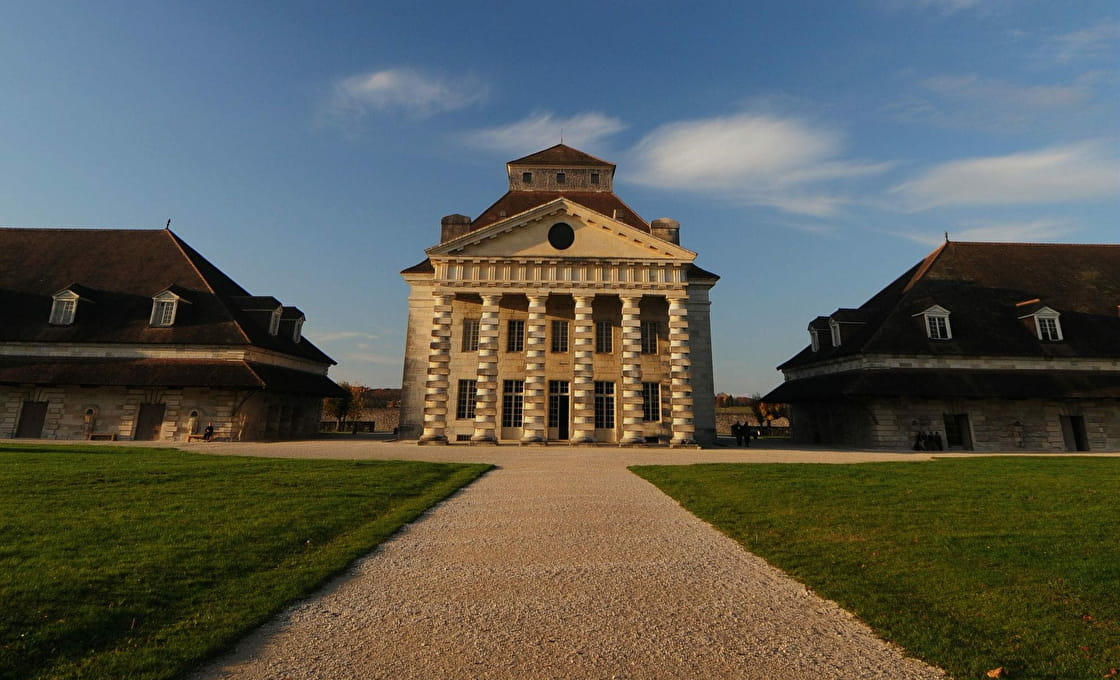 A spectacular creation from visionary architect, Ledoux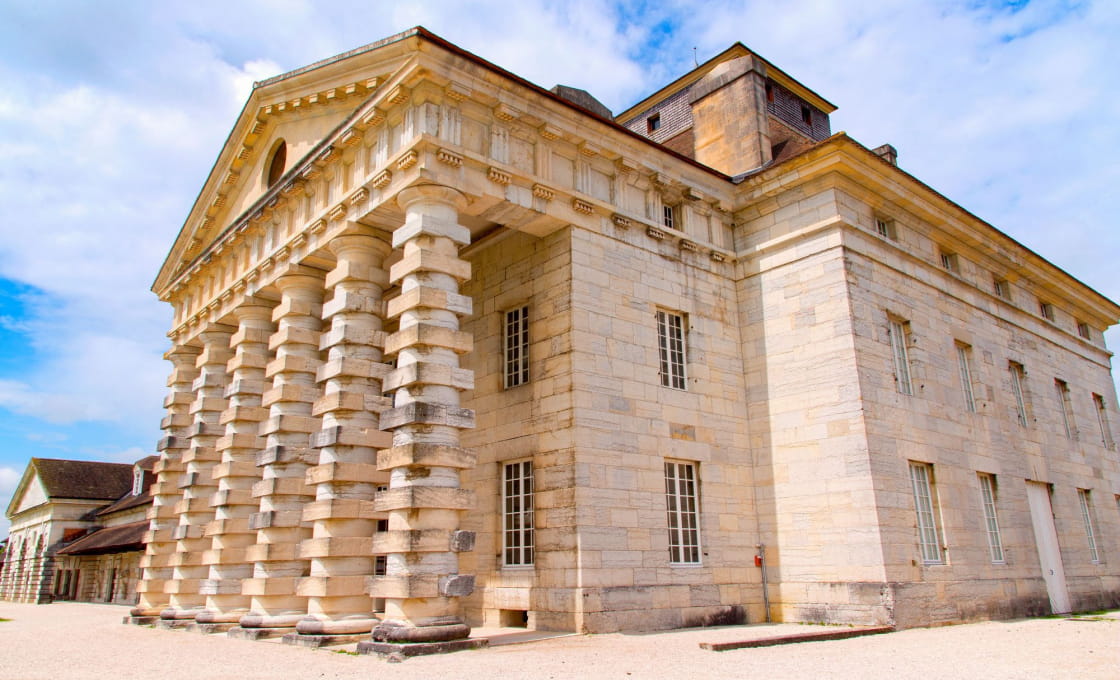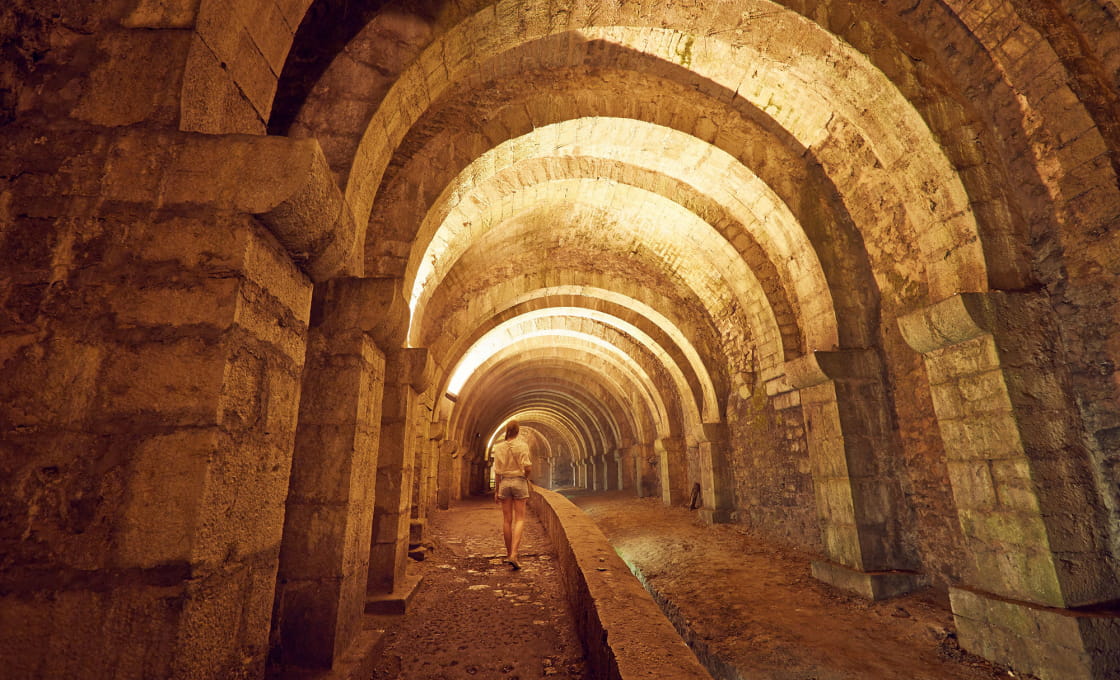 The Grande Saline in Salins-les-Bains: 165 metres of vaulted galleries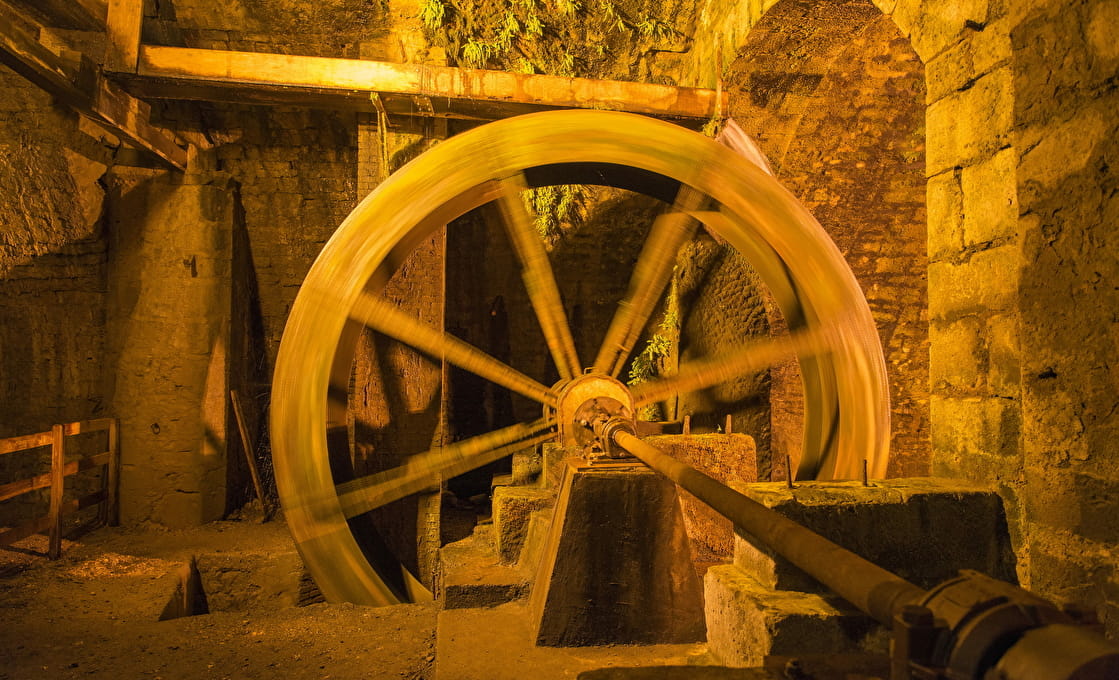 The 19th century wheel, still in operation, and put into action by the water from the river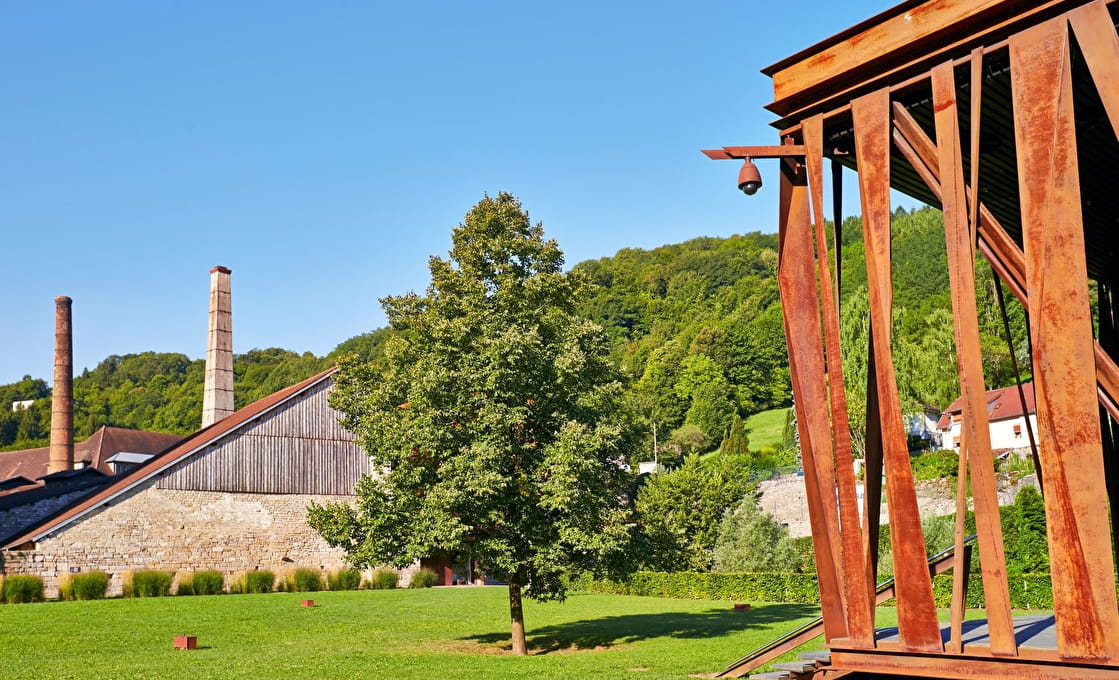 Ancient heritage sites and modern heritage sites, all with one thing in common: salt
The Via Salina Sightseeing Route passes by two major UNESCO sites of the Jura Mountains:
The Saline Royale in Arc-et-Senans was built by Claude-Nicolas Ledoux upon request from Louis XV. This vast factory used for salt production is now classified as a UNESCO world heritage site.
You can even stay there overnight!
The Grande Saline in Salins-les-Bains is also recognised by UNESCO. Up until 1962, the naturally salted local water was tapped, pumped and then evaporated inside the magnificent underground galleries, that are still in perfect condition today and open to the public.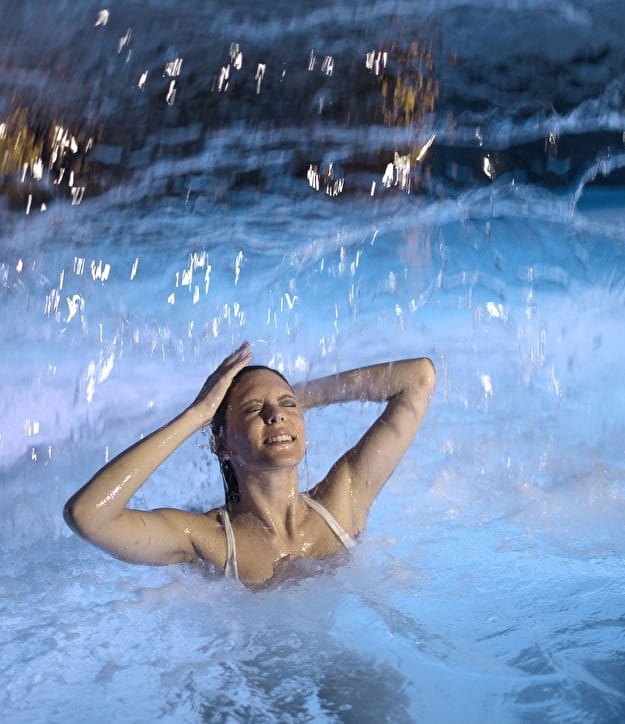 A revitalising break
Spa treatment in saltwater
Did you know that the waters of Salins-les-Bains are among the most salted in Europe?
220 g salt per litre of water. As a comparison, seawater contains only 40 g!
This salt content is the same as the waters of the Dead Sea and it provides a feeling of weightlessness that many spas try - in vain - to imitate by using countless techniques, some more natural than others.
The thermal waters of Salins-les-Bains are tapped from a depth of 250 metres and are renowned for their considerable therapeutic qualities: rhumatology, gynecology, issues related to child development etc.
Historic heritage
The châteaus along the route
There are two unmissable châteaus along this route, we recommend stopping for a break here:
- The Château de Cléron protects the ford crossing the Loue on the main salt route. This château, built in 1320, is not open to visitors but it is possible to visit the magnificent gardens with perfectly aligned alleyways. You'll feel like you're in a fairy-tale!
- The Château de Joux was a key feature for European trade, especially with regards the salt produced at the Grande Saline in Salins-les-Bains. The château stands proudly on a rocky outcrop and several famous prisoners were once imprisoned within its walls, including Toussaint-Louverture and Mirabeau.
Iconic landscapes and villages to admire along the Via Salina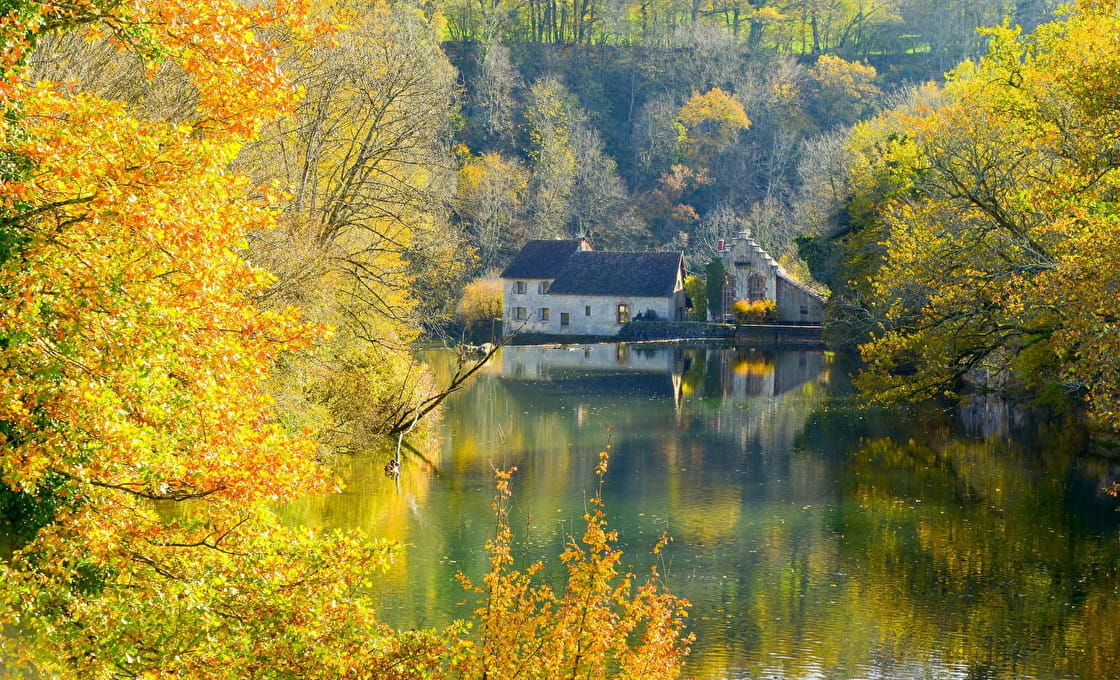 The Vallée du Lison: the Miroir de Scey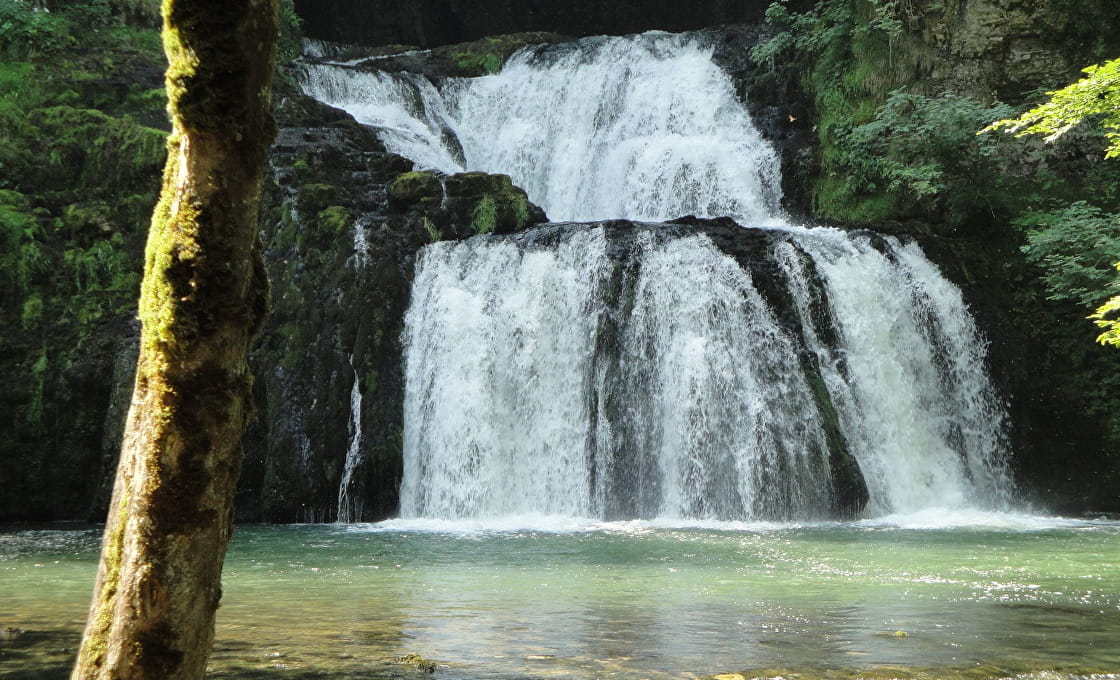 Lison spring and the waterfall, to explore on foot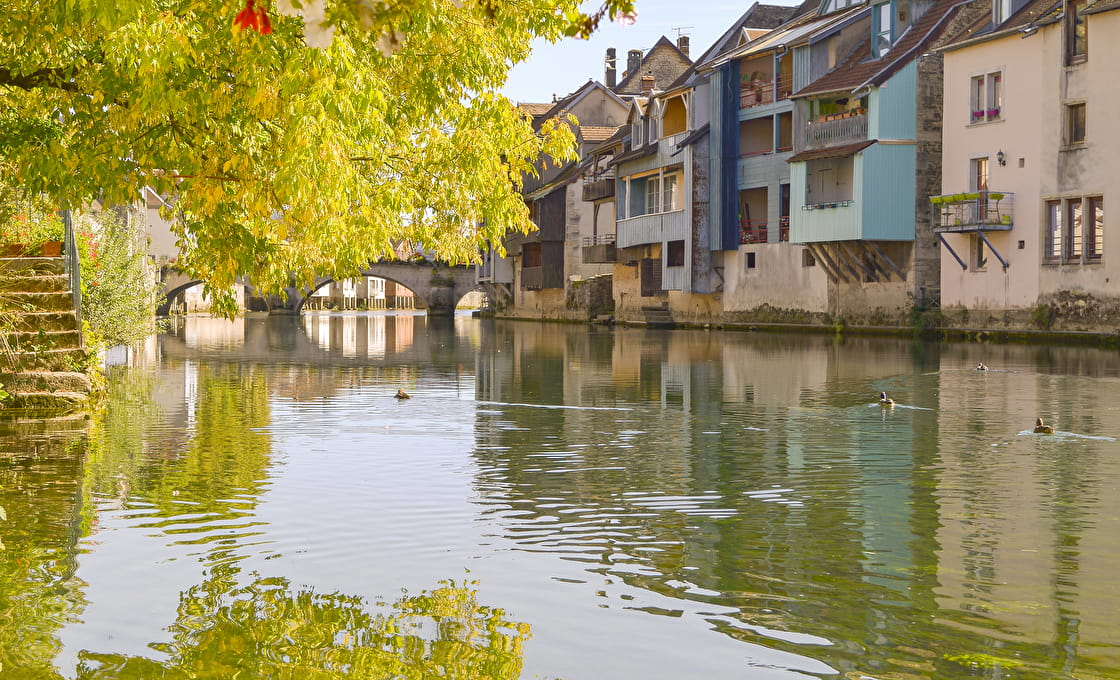 Ornans, the 'Little Venice of Comté' and birthplace of Gustave Courbet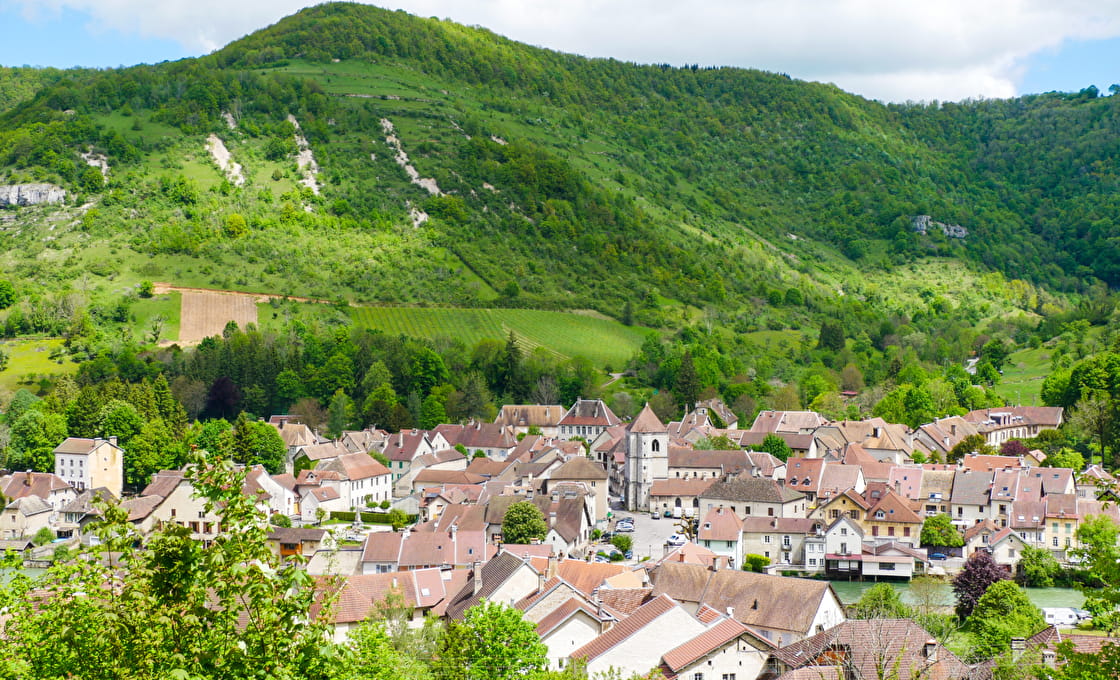 Vuillafans, Vallée de la Loue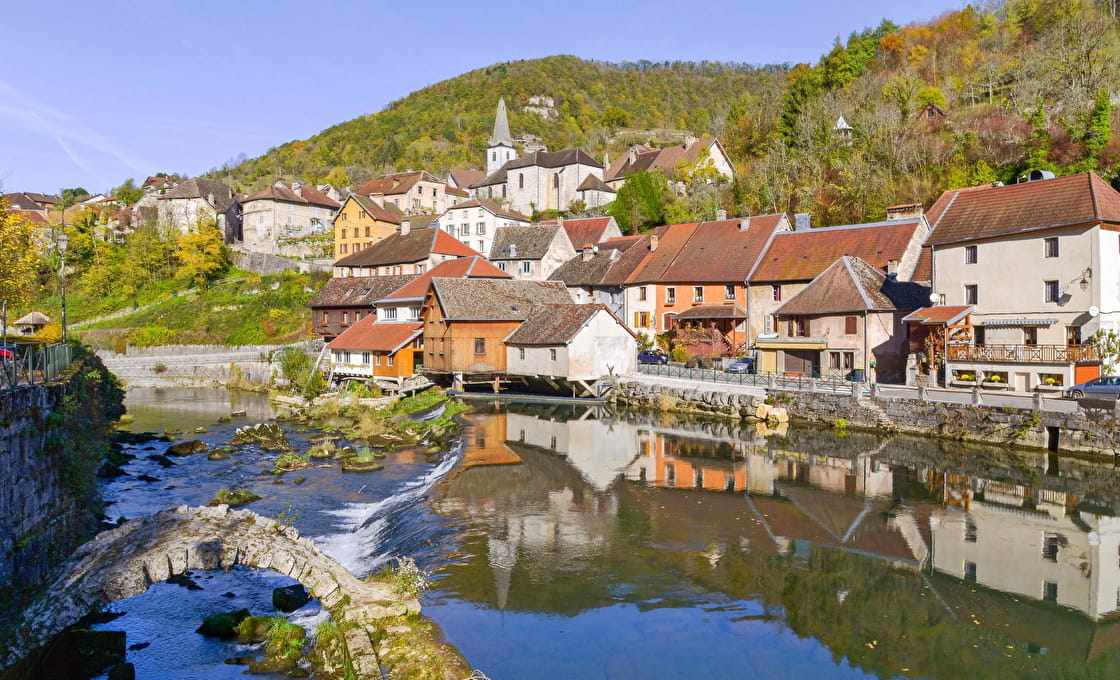 Lods, a 'Most Beautiful Village of France'
Pontarlier, the absinthe capital
Influence
The Via Salina on Instagram
Follow the adventures of Julien Audigier, a travel photographer and influencer, along the Via Salina.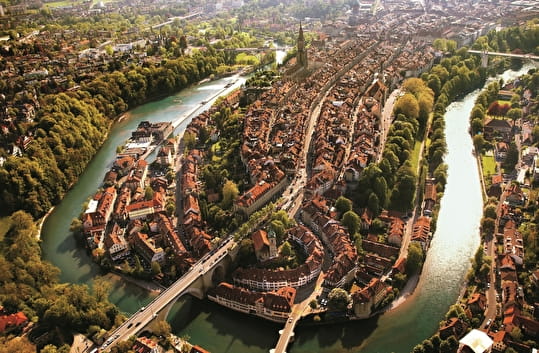 Over to Switzerland
Cross the border!
Before riding around Lake Neuchâtel in Switzerland, the Via Salina goes through a second spa town: Yverdon-les-Bains. The spa was built around a 29-degree sulphurous spring with an excellent reputation for helping with joints, respiratory and digestive tracts, and also for muscles.
Final step of your adventure on foot or by bike: Bern, classified as a UNESCO world heritage site since 1983. The ancient town of Bern is today one of Europe's most impressive and well preserved examples of medieval architecture.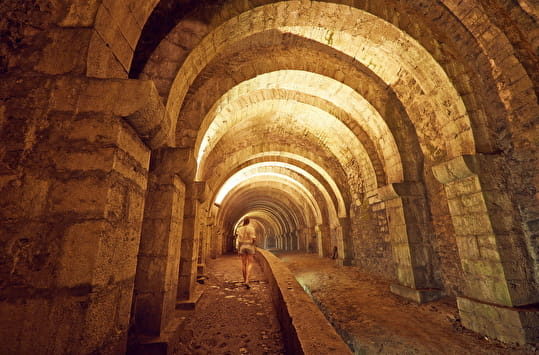 Hiking route
The Via Salina on foot
If you would like to set off along the salt route on foot, walk along the cycle path via the small marked hiking trails.
In France, the route runs along footpaths such as the long-distance GR® ones which are marked in red and white, as well as some PR sections, marked in yellow.
You will see stickers on the signposts for the Via Salina sightseeing route between Arc-et-Senans and the Swiss border.
In Switzerland, the route is a part of the network of hiking trails and it is marked in yellow with plenty of signposts indicating the directions to follow.
Terra Salina
All the historic salt routes
Terra Salina is a tourism promotion company and they offer the chance to (re)discover various routes that were once used to bring salt to Switzerland from the saltworks of Franche-Comté, before the Swiss saltworks, Schweizerhalle, opened in 1837.
6 routes to explore 24 iconic sites, 7 of which are classified as UNESCO world heritage sites:
Via Salina Sightseeing Route from Arc-et-Senans to Bern (Switzerland) via Ornans
Via Salina Historic Route from Arc-et-Senans to Bern (Switzerland) via Levier
Via Francigena from Besançon to Martigny (Switzerland)
Echappée Jurassienne from Dole to Lons-le-Saunier
Grande Traversée du Jura hiking trail
Sentier des Gabelous from Arc-et-Senans to Salins-les-Bains, the trail of the customs office in charge of monitoring salt trade
This guidebook features 20 walks and hikes in France and Switzerland to find out about the history of salt in these two countries.
There are two sections of the Via Salina that pass through the Jura Mountains, along the GR (long-distance hiking) routes:
– From Arc-et-Senans to Nans-sous-Sainte-Anne
– From Cléron to Mouthier-Haute-Pierre
This guidebook is also available to purchase from the gift shop at the Saline Royale in Arc-et-Senans and in the Salins-les-Bains and Ornans Tourist Offices.