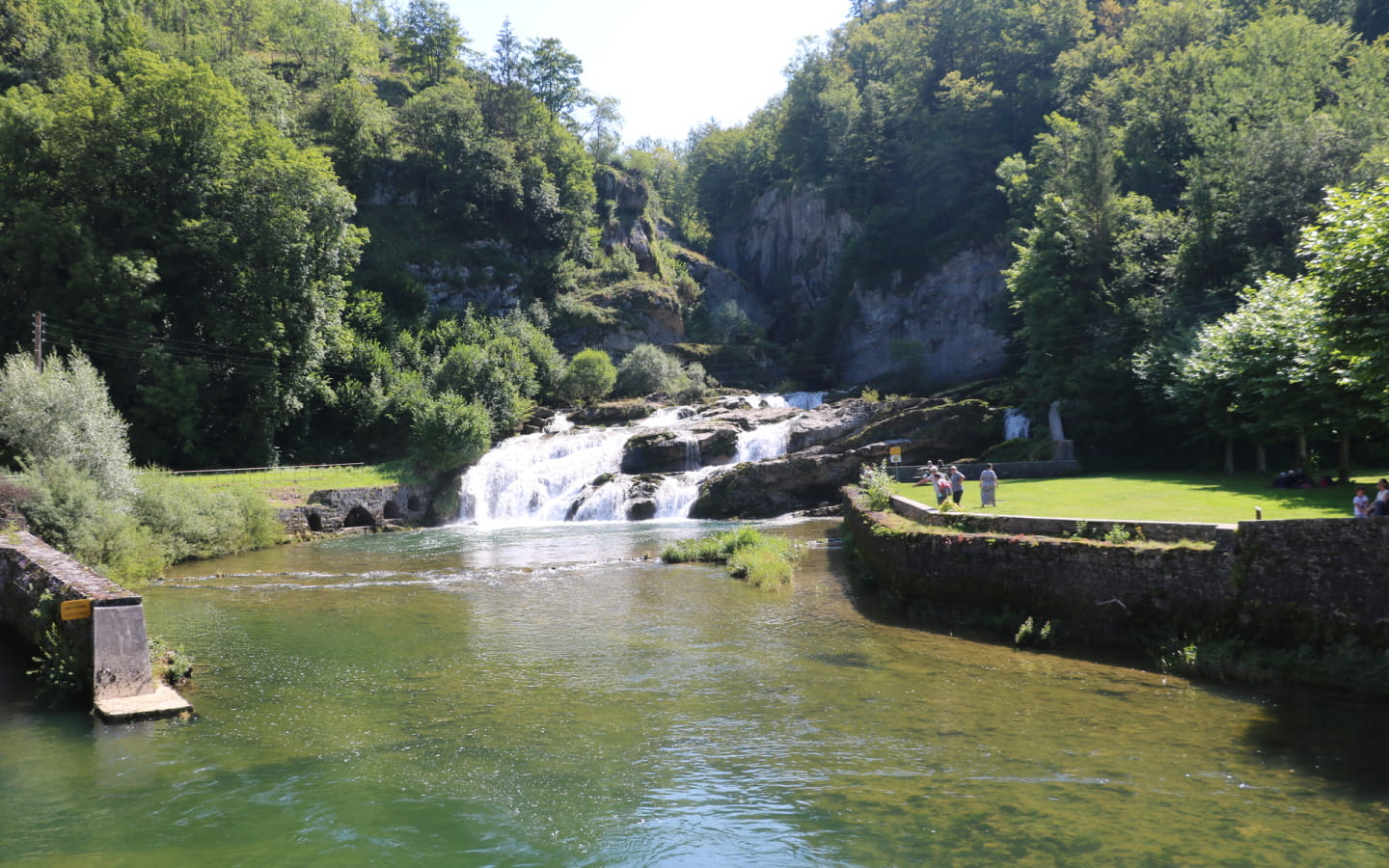 -
It is in a narrow, fifteen-metre deep gorge, a few kilometres from its source, that the River Ain has carved its way through the rock over the millennia. The river then rushes underground before gushing out at Bourg-de-Sirod, in a basin giving rise to a splendid waterfall in the shape of a "horse tail". The latter provided energy for the old forges located nearby until the beginning of the 20th century, and then fed a hydroelectric power station. When the flow of water is intense, the river rises up and travels down the gorge in a dull and impressive bubbling.

At the heart of this fully equipped and secure site, a path leads to the footbridges overlooking the gorges and allows hikers to contemplate the magnificent work of the water as it skims the rocky gorge walls. Explanatory panels punctuate this walk to discover this mysterious place strongly marked by the history of the country, the evolution of its industry and its natural wealth. At the Pertes de l'Ain, the seasons follow one another but are not alike: sometimes fiery, sometimes discreet, the waters reveal their innumerable facets throughout the year.
the year.
Hike n°33 of the Champagnole Nozeroy Jura hiking guide.
Brochures edited by Montagnes du Jura