This mountain range has three resorts - Métabief, Les Rousses and Monts-Jura - for a gentle skiing holiday with a human touch. These resorts offer sanctuary to skiers who like to take their time! Alpine skiing takes pride of place with slopes for all levels, but other winter pleasures await you too, like the outstanding panoramic views of the Alps, a whole range of Nordic sports, and various sights to visit. Forget the flash, overcrowded resorts. Here, it's all authentic!
Winter Resort
Métabief, more than a resort, a real winter destination
In Métabief you can glide from one activity to another across a multi-faceted landscape. Downhill skiing and Nordic activities, a frozen lake and a panoramic view of the Alps, are all within your reach. When you choose to stay in Métabief, you get the full mountain experience without the risks, and a winter sports holiday with a whole diversity of pleasures!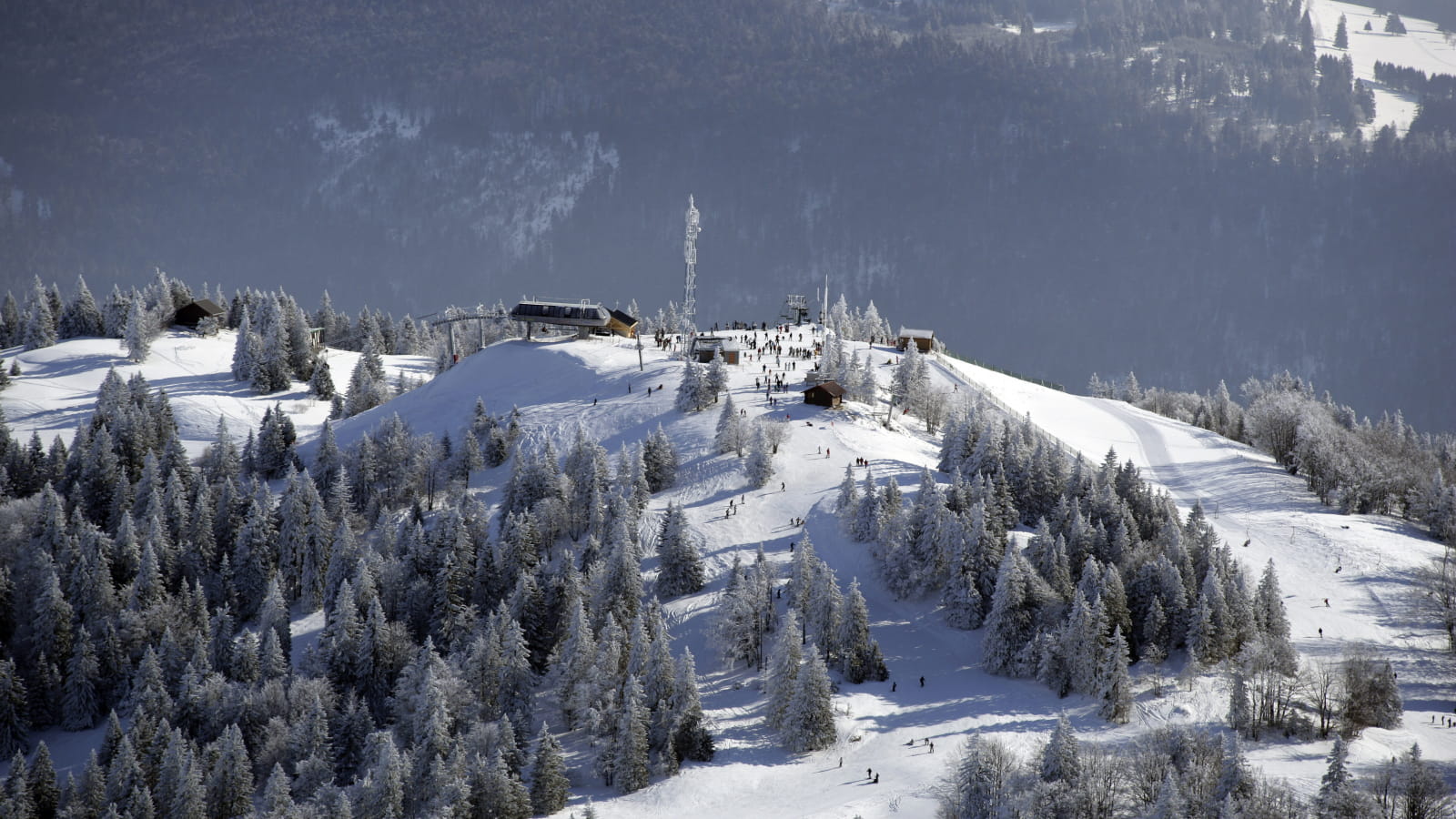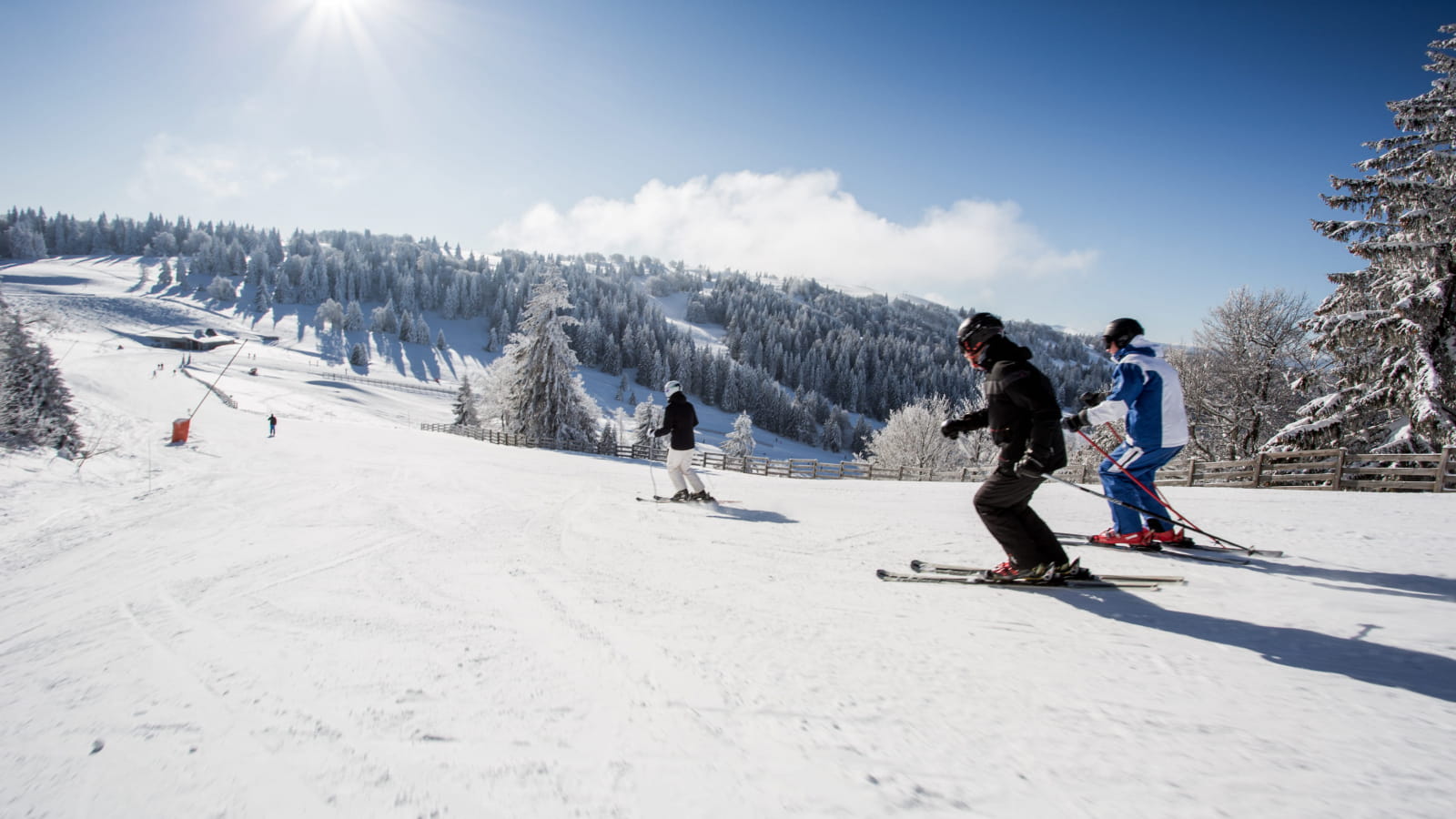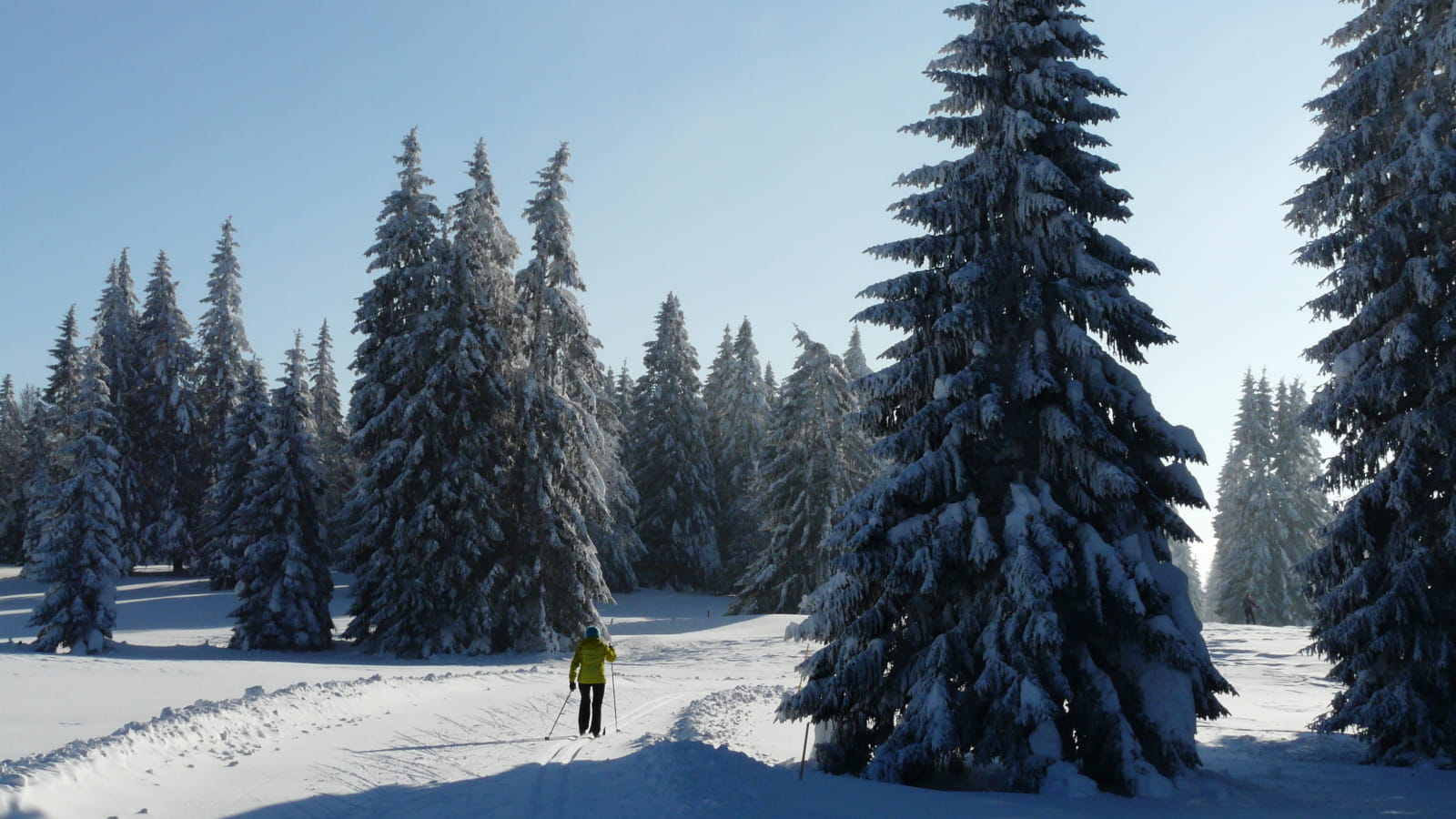 Winter Resort
Les Rousses - Skiing and family activities in Upper Jura
Fancy a little family fun in the snow? For downhill skiers, Les Rousses boasts 4 downhill sectors for beginners and seasoned skiers alike! As a bonus, the resort's snow-covered landscape is truly breathtaking and can be appreciated in so many different ways: on foot, on snowshoes, in a dog sled, on cross-country skis, etc.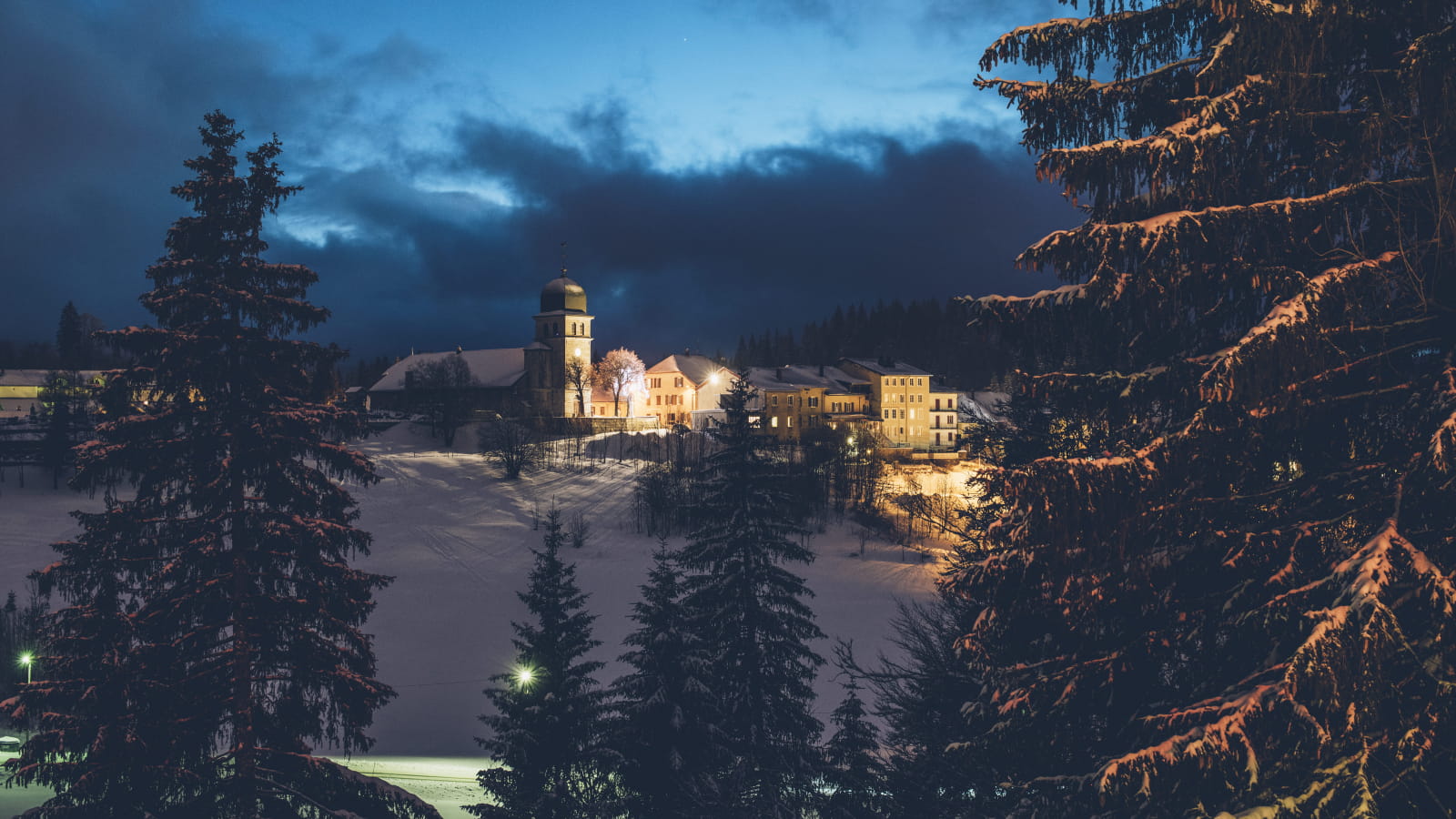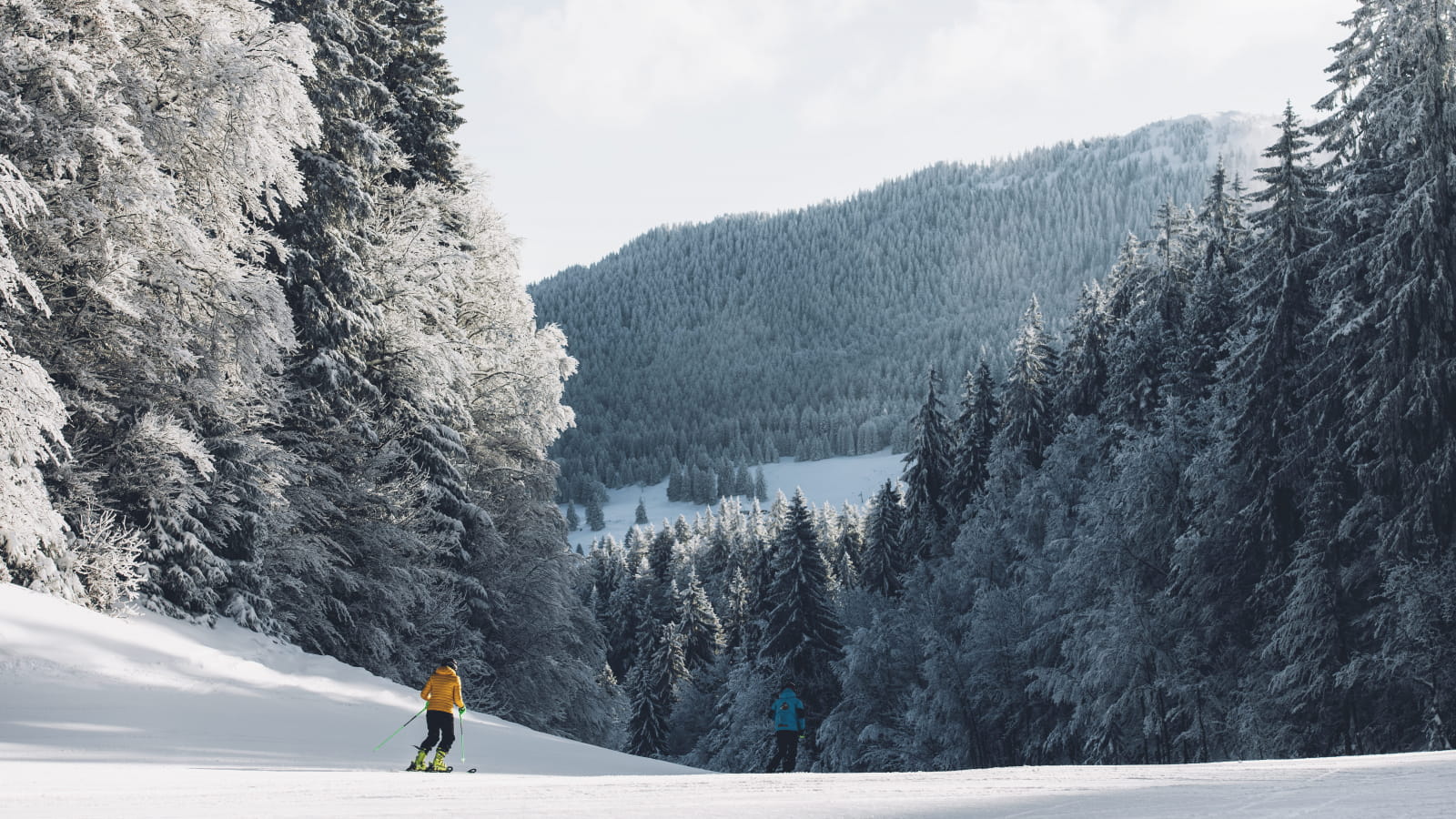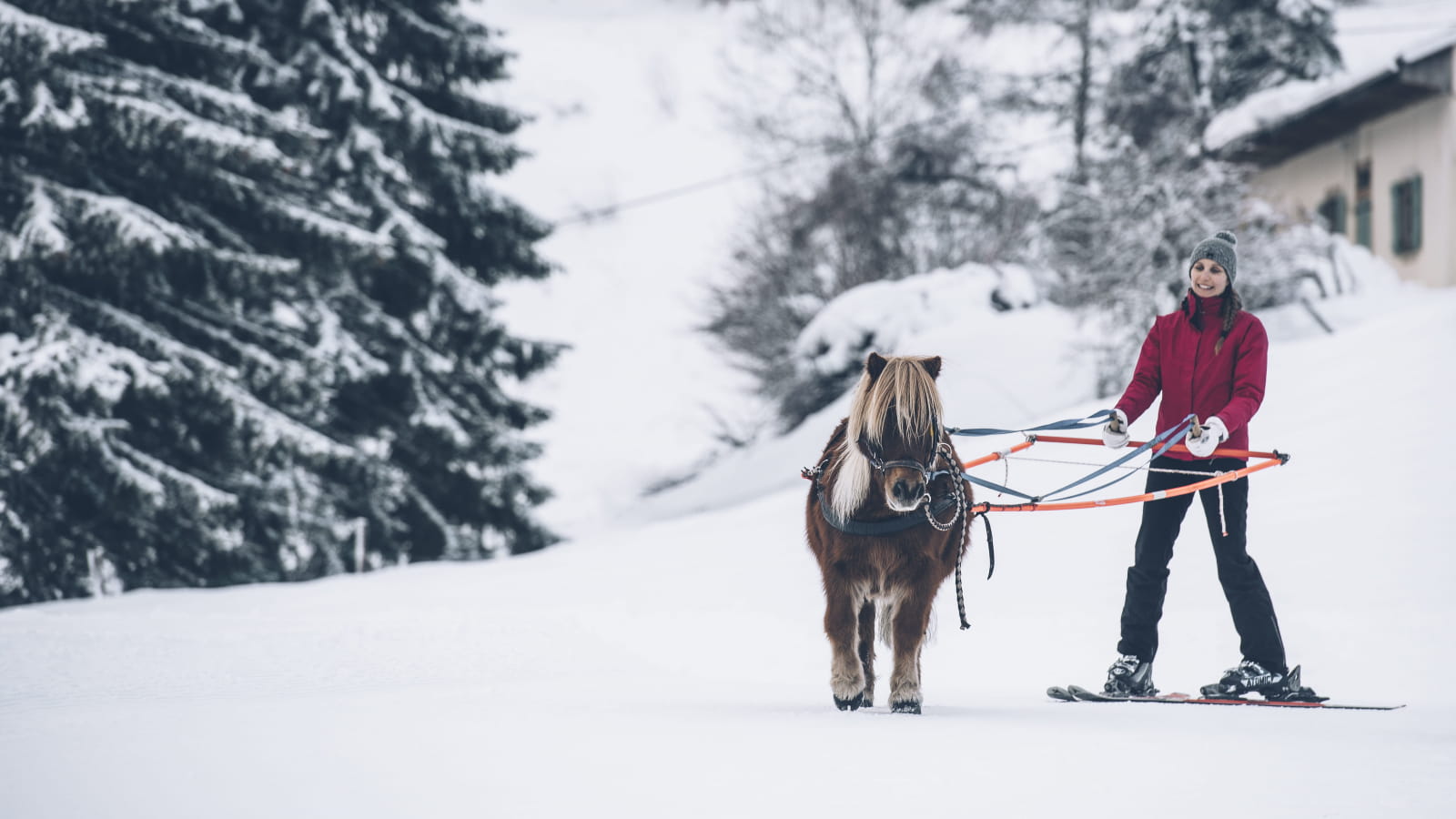 Winter Resort
Monts-Jura, the resort that reaches for the summits
Sitting on the highest peaks of the Jura mountain range, Monts-Jura Resort offers a harmonious blend of the joys of skiing and the pleasures of nature. All against the backdrop of the most beautiful panoramas in Europe, just 20 minutes away from Geneva. Grap your skis!