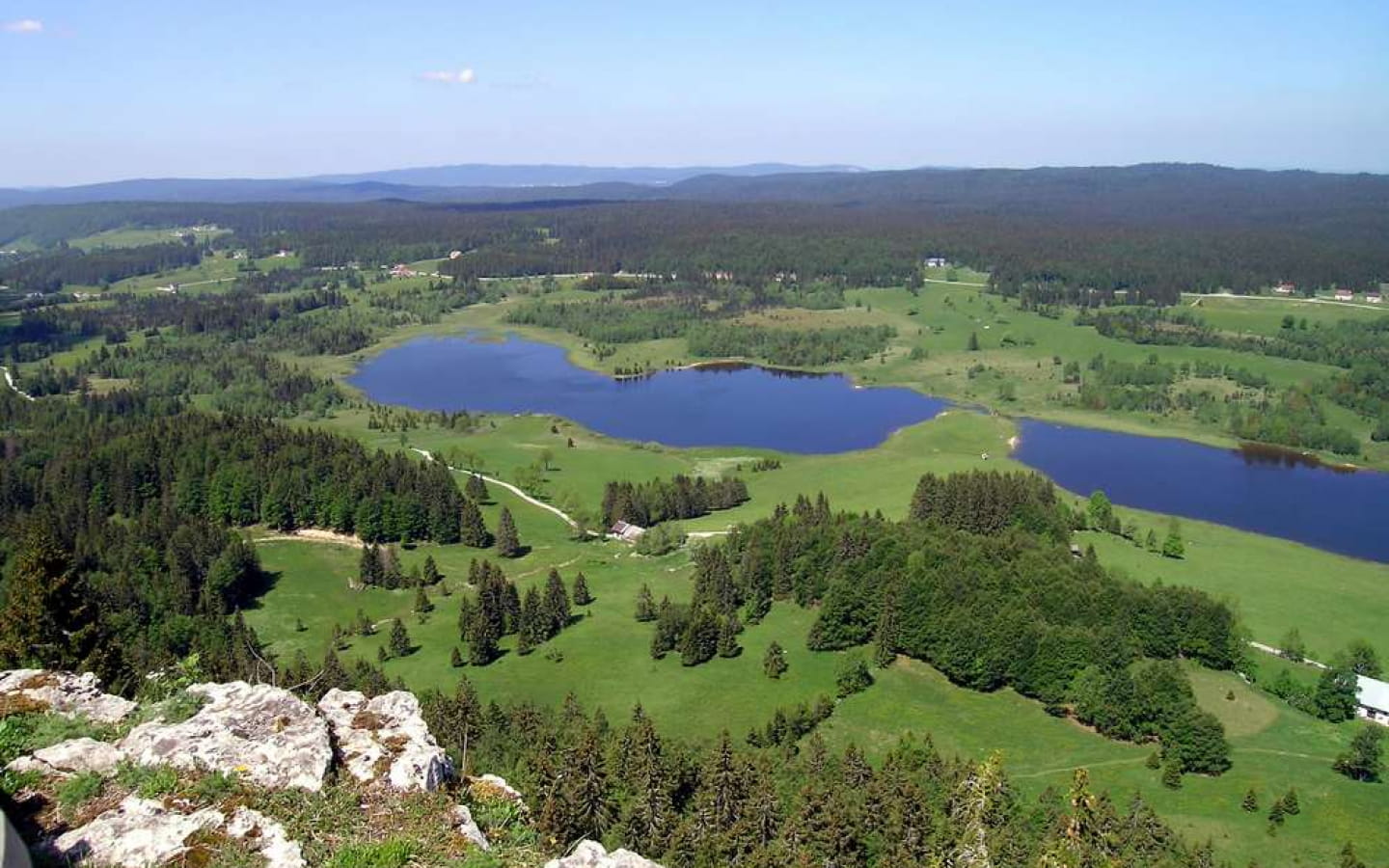 -
The panorama from the Roche Bernard belvedere is one of the most spectacular on the two lakes of Bellefontaine and Les Mortes.

Reflection of the sky, light green background of pastures, red of peat bogs and dark green of woodlands ...

The Bellefontaine and Les Mortes lakes and peatlands are important ecological areas due to their characteristic boréo-arctic vegetation and their role in the water cycle.

These lakes are among the highest in the Jura. The most beautiful belvedere in the valley, the Roche Bernard offers a superb panorama over this unspoiled natural space.

A 10.5 km hiking path starting from Bellefontaine allows you to go around it by foot or by mountain bike.


The Life Tourbières program
This program aims to restore the natural functioning of peat bogs on the scale of a large part of the Jura massif. 412 peatlands representing around 4000 ha are currently listed on the scale of the Jura massif (64 in Switzerland, 100 in Ain, 248 in Doubs and Jura).

The major interest for biodiversity that these environments represent today no longer needs to be demonstrated. These play multiple roles, especially in the water cycle.

You can contribute to the preservation of peatlands and the preservation of these exceptional natural sites too :
- stay on the hiking routes,
- keep your waste with you
- wild camping or bivouac forbidden

For the conservation of these sensitive natural spaces essential to life on our planet.
Brochures edited by Montagnes du Jura