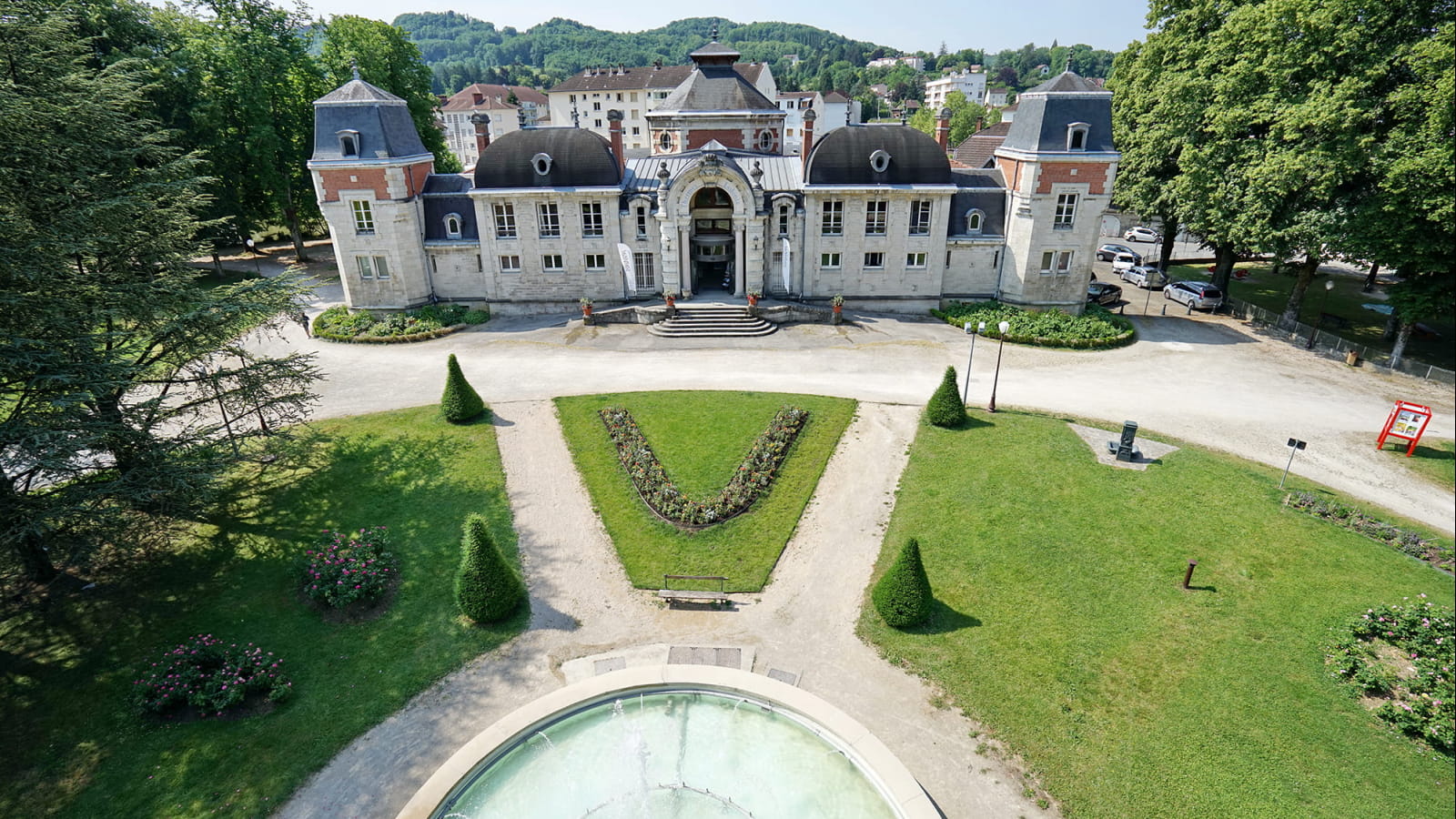 Love wearing a dressing gown? Fan of thermal waters? Then Lons-le-Saunier is the place for you! Perfect for a wellbeing break and a taste of the sweet life in the heart of Jura. And the iciing on the cake? Tours and sights galore in the surrounding area, including lakes, listed villages, and a chance to taste Jura wine!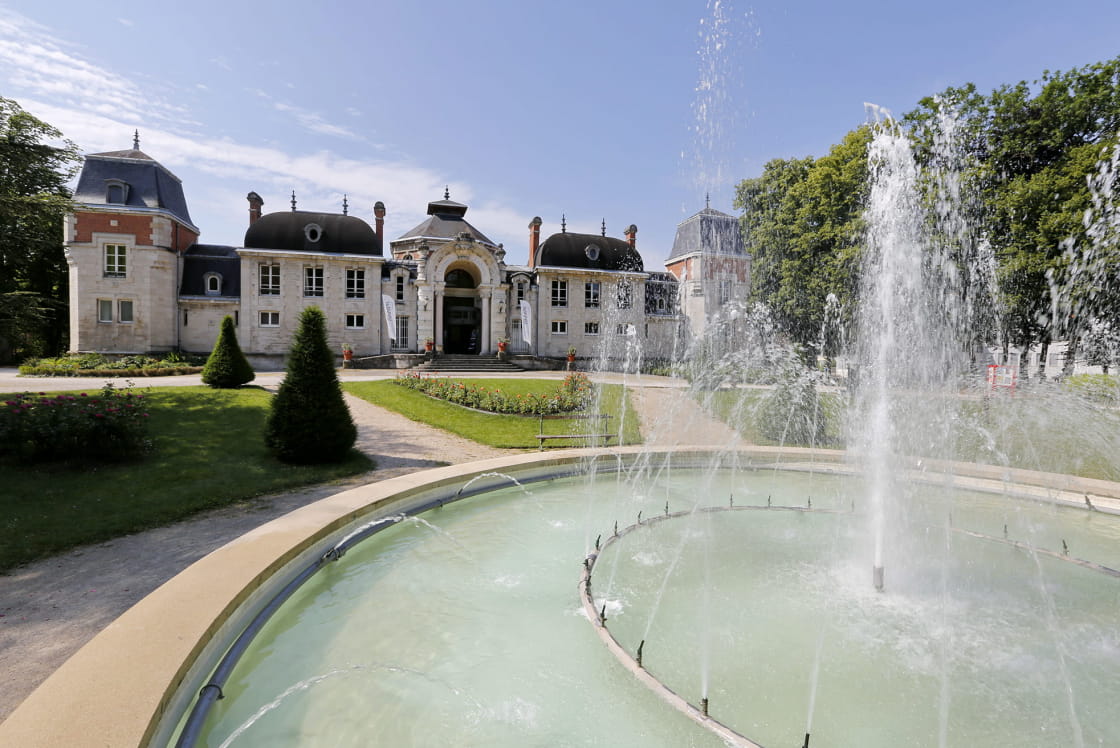 Balneotherapy in Lons-le-Saunier
Welcome to the Ledonia Spa! Cross the vast grounds planted with rare species, enter the elegant 19th-century building, and spoil yourself with treatments from the proposed range. Balneotherapy, fitness and thermal baths to sample the benefits of the naturally salty water, a legacy from 200 million years ago when Jura was at the bottom of the ocean.
Spa treatments
Properties of the Lédonia spring
The waters of Lons-le-Saunier are tapped from a natural spring. Emerging at a temperature of 17°C, they are reputed for their benefits in rheumatology. They help to strengthen bone structure, relieve pain and reduce chronic inflammation. So just imagine the wonders that taking the waters at Lons-le-Saunier can do for your health!
Relaxation
Relaxing at the spa
Good news: the Ledonia thermal baths are not just for therapy clients! The soothing properties of the swimming pool heated to 32°C (with a view of the gardens!), the wet steam of the hammam and the dry heat of the sauna are THE solution for getting rid of stress and fatigue. And why not complete your spa session with a hydrotherapy treatment, to reap full benefit from the thermal water's health-giving powers?
En savoir plus sur le Spa
Tours
Lons-le-Saunier, birthplace of the Laughing Cow®
The famous red cow is not just a soft cheese you can eat, it's also a factory you can visit, in its homeland of Jura. The Fromagerie Bel, who created the recipe in 1921, was born here in Lons-le-Saunier!
But that's not all! In 2018, its museum, or rather its home, was revamped and, following months of work, immerses visitors in the Laughing Cow's adventure via a brand new tour layout featuring:
>> its history,
>> the secrets behind its manufacturing and extremely iconic packaging,
>> artistic displays,
>> a cookery workshop.
They've quite simply thought of everything!
Découvrir le musée
Ten million. This is the dizzying number of Laughing Cow portions consumed daily across 120 different countries!
Tourism
What is there to see around Lons-le-Saunier ?
After taking the waters, head for the countryside! Between the nearby mountains, the vineyards and the pretty villages, the excursion possibilities are endless! The hardest part is to choose. Here are our suggestions, in no particular order:
>> Feast your eyes as well as your tastebuds at Château-Chalon (20 min.), officially one of the "most beautiful villages in France" and a key site in the production of the famous wines of Jura.
>> Feast your eyes again at Baume-les-Messieurs (20 min.) another of the listed "most beautiful villages in France" and you can see why!
>> Enjoy a breath of fresh mountain air at the Resort of Les Rousses (1h10).
>> Chalain, Clairvaux, Vouglans, etc. all lakes where you can go swimming or hiking to explore the aptly-named "Land of Lakes" (30 min.)
Voir la ville et les alentours