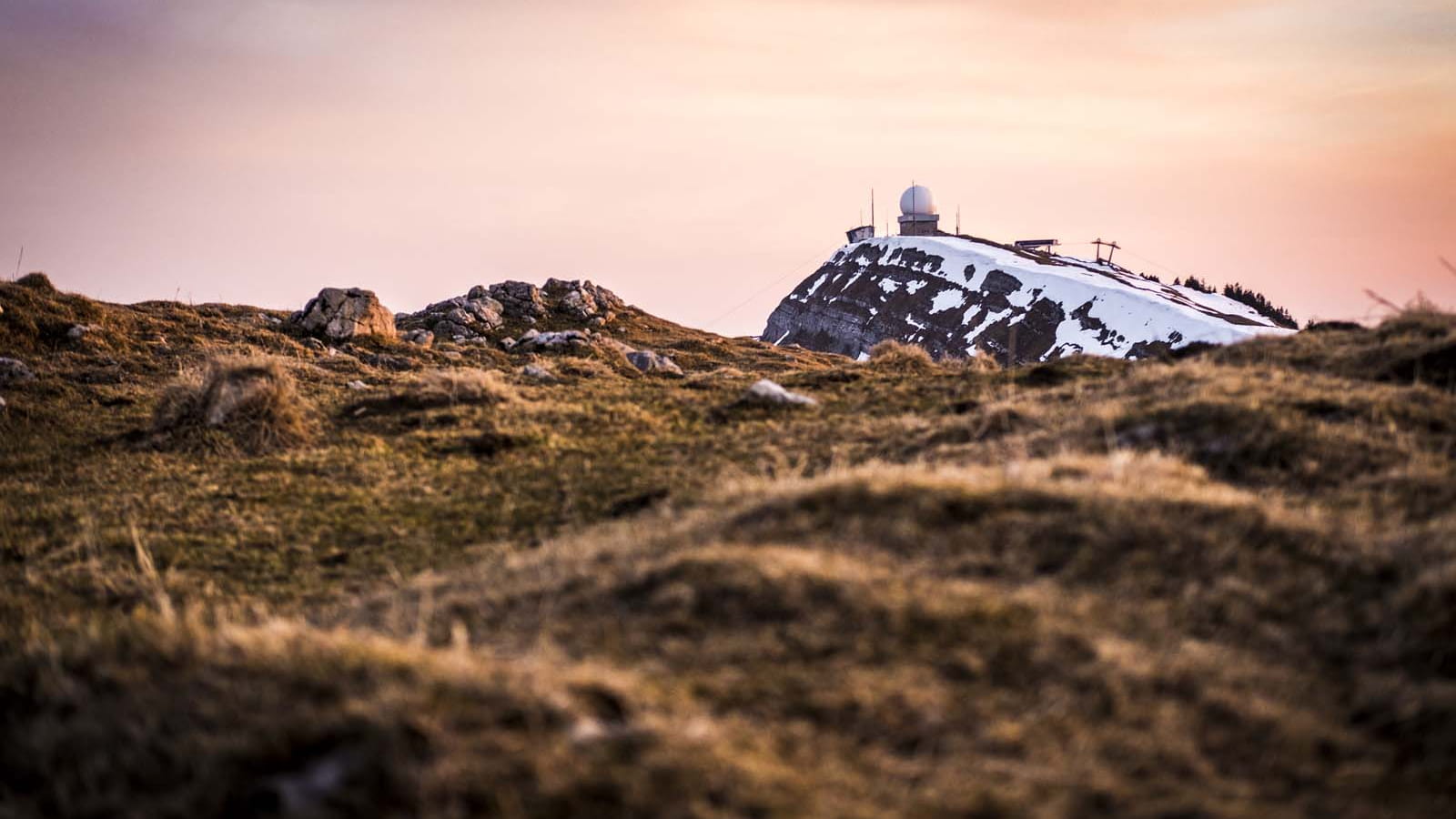 Whatever the season, the walk to the top of the Dôle is a choice spot for hikers and nature lovers. Along the way, you'll enjoy the lovely spectacle of preserved flora and fauna, and your efforts will be rewarded at the summit by a stunning panoramic view.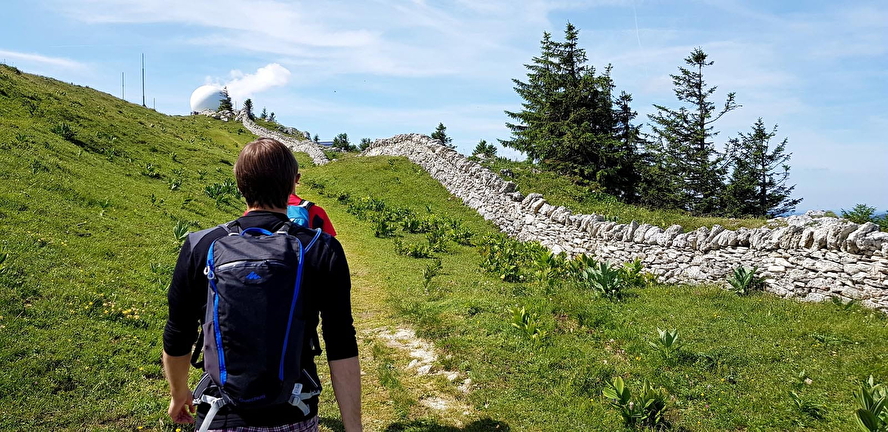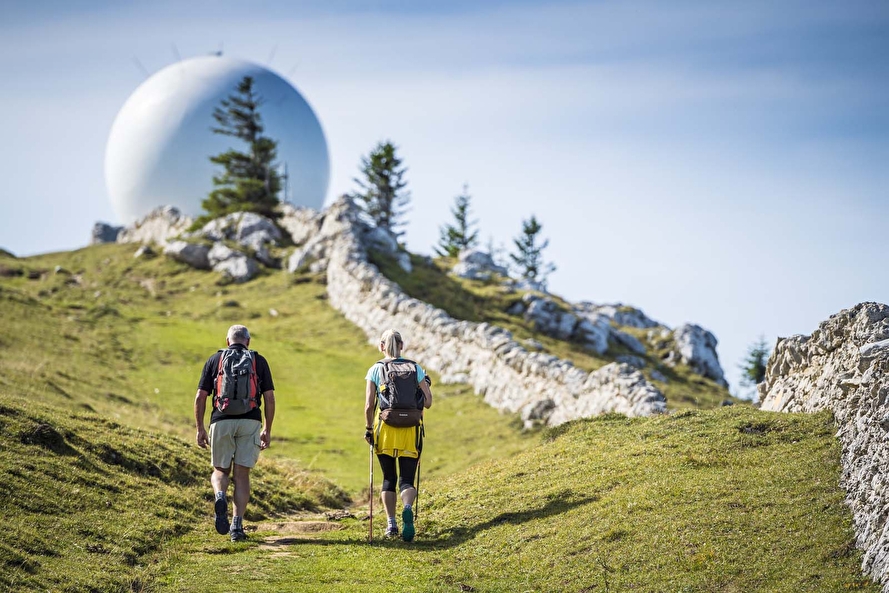 The Dôle summit
You'll recognise the Dôle at first glance! It won't be difficult because besides being one of the highest peaks in the Jura Mountains (1,677 metres if you please!), it also has at its summit a huge white ball containing a radar system and a weather station, which make it easy for anyone to identify.
One foot in France, the other in Switzerland
A 100% nature hike
En route for the summits, starting at Les Dappes in the Resort of Les Rousses, you'll walk just a few hundred metres on French soil before crossing into Switzerland. (Remember to carry ID with you to get across the border!).
If you're sporty you can complete the 8.5km trail in a few hours. But if you take your time, you're sure to fully enjoy the Jura scenery of forests and meadows. You never know, you may even be lucky enough to spot a chamois or two!
Prepare to feast your eyes when you reach the top. The 360° panoramic view over France and Switzerland is absolutely staggering. On the French side you can see Les Rousses village, the Valserine Valley and the mountains of Jura, while the Swiss side reveals Lake Geneva and the city itself, all against the backdrop of the Alps and the legendary Mont-Blanc.
In the words of Coralie
Sunrise at the top of the Dôle, the perfect spot for early risers and keen walkers! After scrambling for a good hour up to the summit from Les Dappes, I'm stunned by the breathtaking view of the Alps and the Mont Blanc just opposite. It's worth all the effort just for the view and you won't regret getting up so early.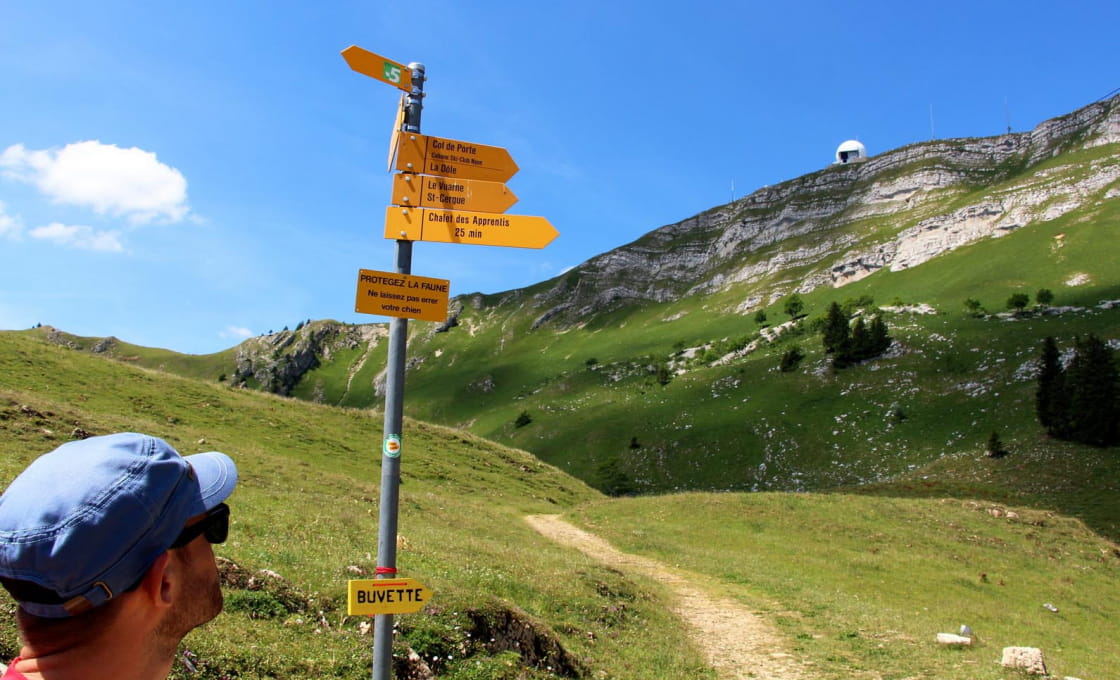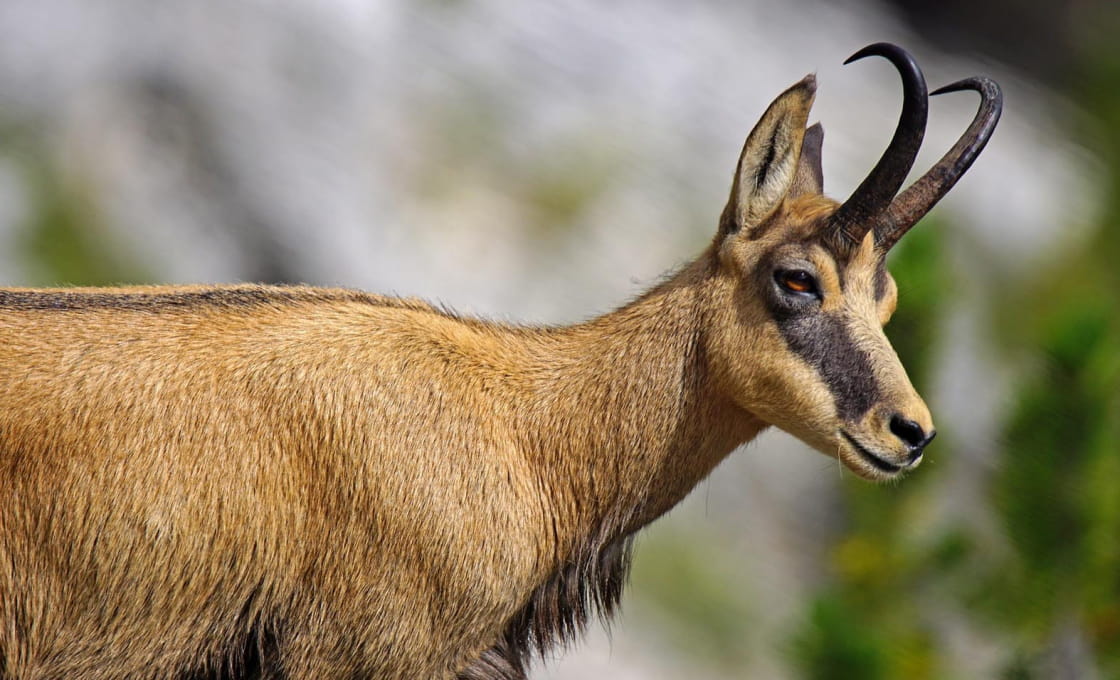 In 1779, referring to the Dôle summit and its incredible panoramic view, he wrote in his travel diary:
"There are no words to express the grandeur and beauty of this view".
Les Rousses, your port of call for the holidays
The kingdom of outdoor activities
Located in Upper Jura, the resort of Les Rousses really is the place to be for fans of activities in the great outdoors. When it comes to outdoor sports, this resort ticks all the boxes, winter or summer, with its miles and miles of slopes and trails. In the spectacular heart of this unspoilt nature, prepare for a whole thrilling adventure that you won't forget in a hurry!
Les Rousses, the family-friendly resort