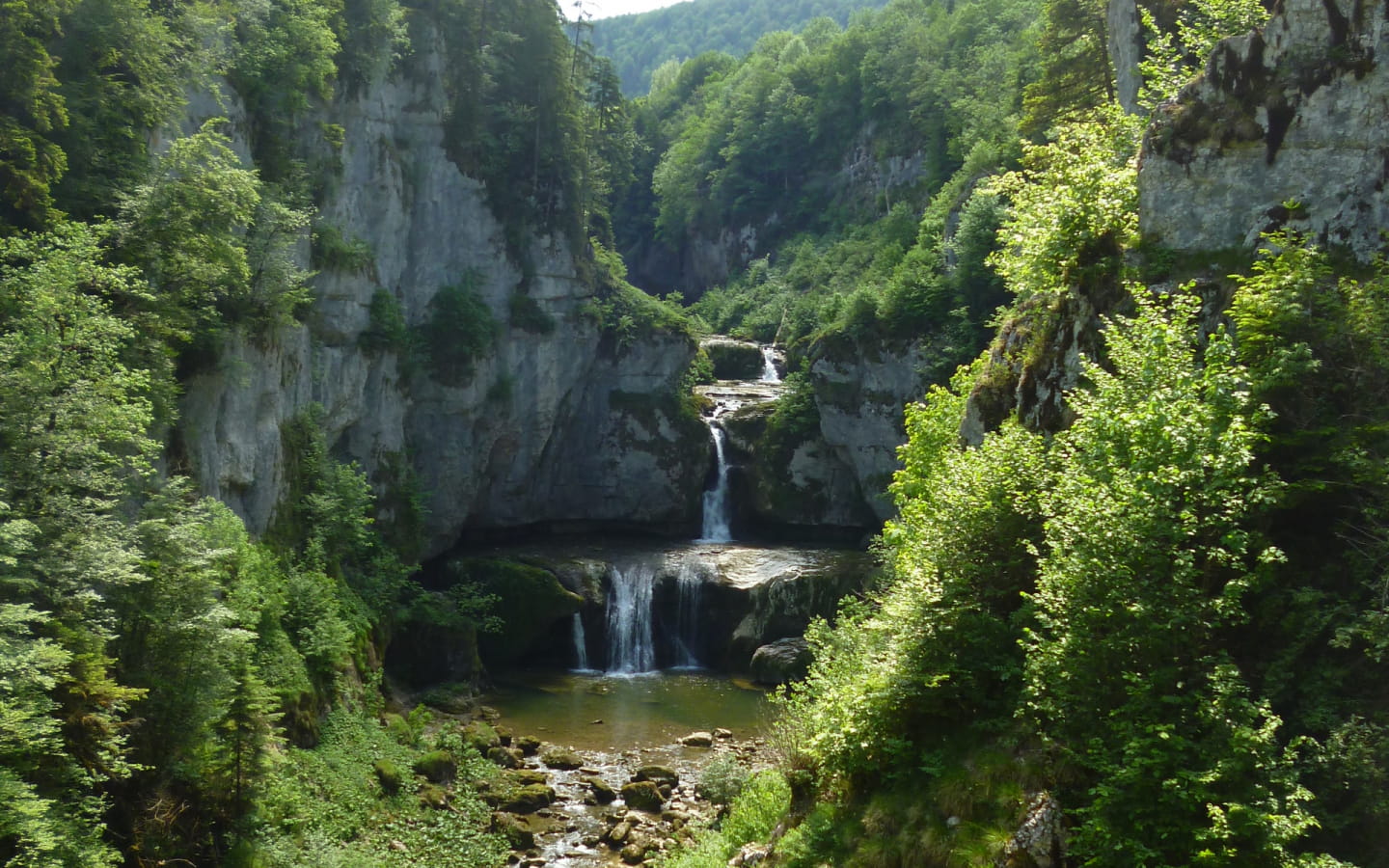 -
At the heart of a wooded site surrounded by ledges, the River Lemme plunges through a narrow fissure into a vast rocky amphitheatre, in two successive waterfalls. Fully equipped for hikers from the ledge to the foot of the falls, the site offers a unique setting with spectacular vantage points, allowing visitors to appreciate all the charm of this mysterious gorge at their own pace.

The Billaude waterfall, also known as the "Claude Roy jump", is one of the Jura's most grandiose sites. With its two waterfalls, it is 28 metres high - the equivalent of a ten-storey building! Its waters then join those of the Saine (not to be confused with the Seine!), a few kilometres further on.

Whatever the season, the Billaude puts on a show - sometimes tumultuous, sometimes serene... In winter, it is not unusual for the river to freeze over and come to a complete standstill, offering a magical spectacle.

From the car park, a path with a metal staircase leads directly to the foot of the waterfall. If you don't want to make the round trip, you can admire the site from the first viewpoint.
Hike no. 28 in the Champagnole Nozeroy Jura hiking guide.
Cascade de la Billaude
88 route des cascades39300 LE VAUDIOUX
Brochures edited by Montagnes du Jura