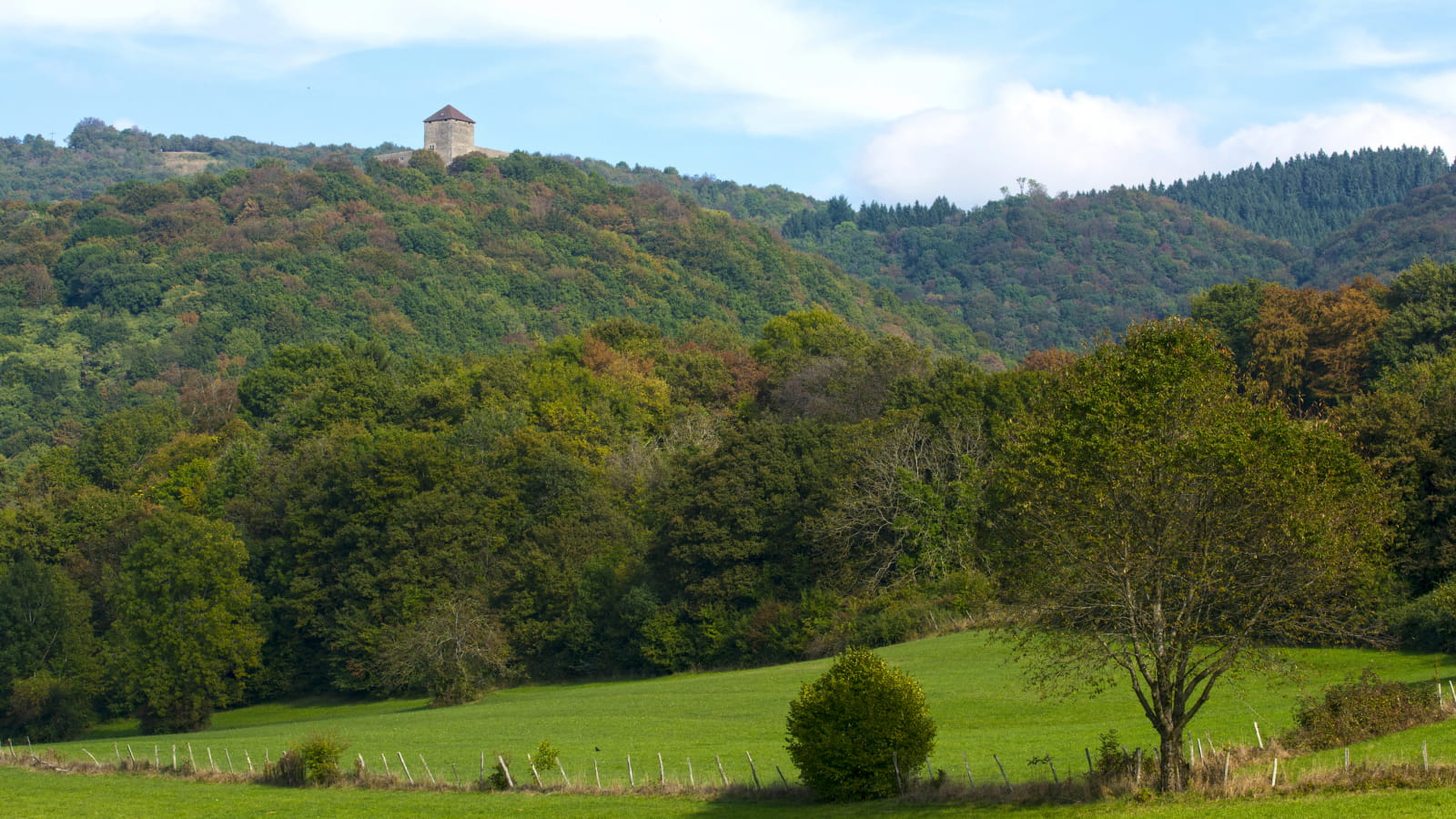 Allymes Castle has been passed from France to Savoy (before it became the French region of Savoie) and back to France, all without moving a single inch. It was also built, demolished by executive order, then rebuilt on the same spot 2 years later... Discover the strange story of this medieval castle.
An extraordinary history
Allymes Castle
It all began in the early 12th century, when France and Savoy were arguing over the demarcation of their respective borders. The original castle was merely some kind of earth-and-timber construction but, thanks to its strategic location at the gateway to Savoy, it was later reinforced. Meanwhile, Savoy had defied "non-construction" agreements by building its own watchtower. Once built, the castle eventually became the property of the Count of Savoy... But not for long because, 20 years later, it was retaken by the King of France, before being returned to the Count of Savoy on the signing of the peace treaty between the two kingdoms.
As the icing on the cake, the Savoy border was pushed back to the River Rhône, placing the castle right in French territory where it effectively served no purpose! So it was demolished... only to be rebuilt at the same location 2 years later and again changing hands.
In short... this castle is a must-see with a very unusual history.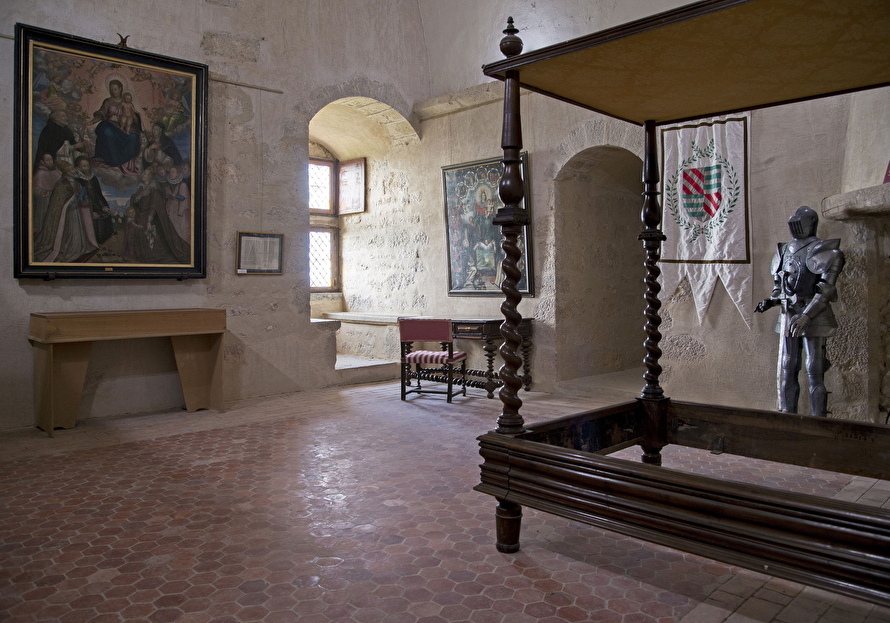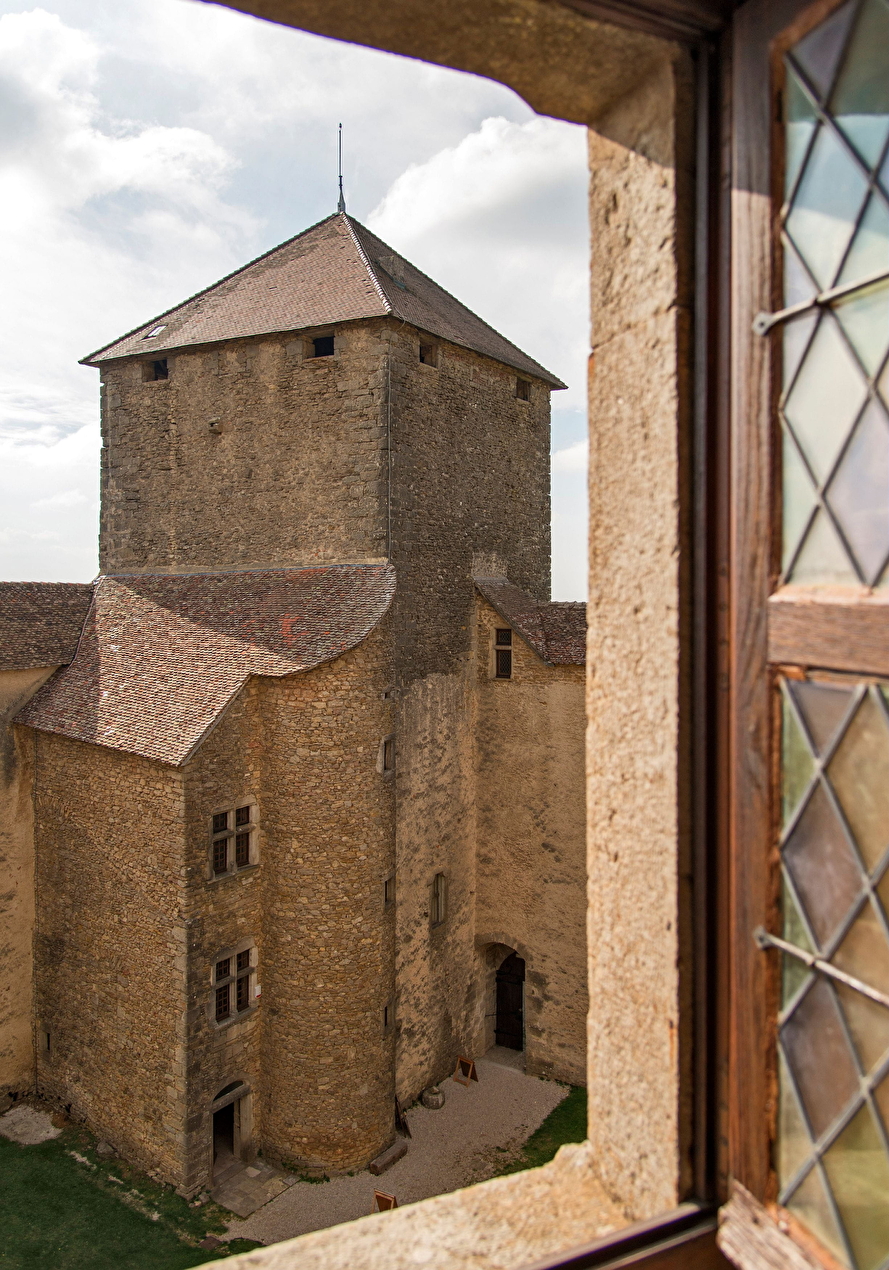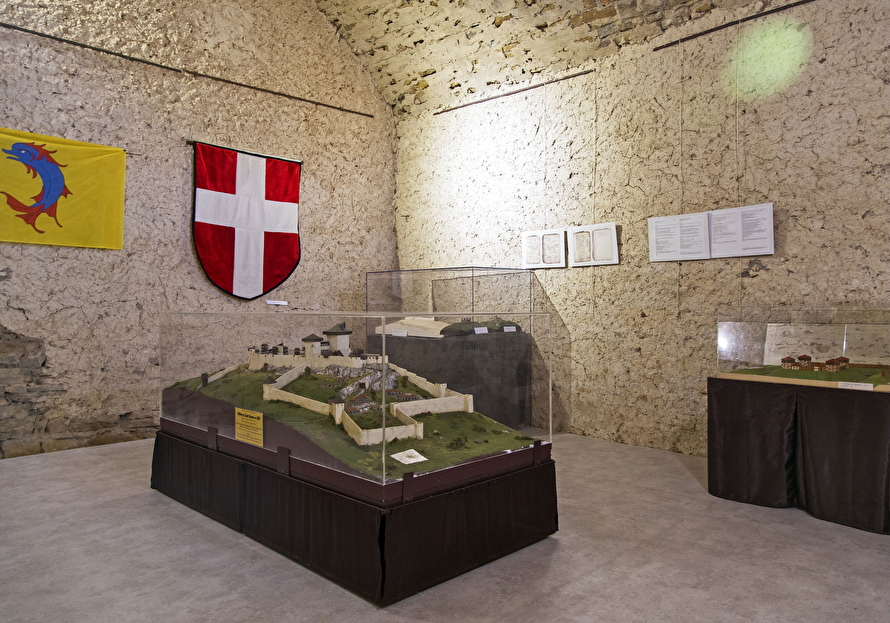 Did you know?
Twin of the Allymes fortress
Pure coincidence? Perhaps not. Two men built two identical fortresses simultaneously, just a kilometre apart. Why so close together? Quite simpy because one was in the Dauphiné region, the other in Savoy and, since the 2 kingdoms were at war, each had taken the wise decision to protect its borders from the enemy by using the other's construction plans as a basis!
Nearby tours and sightseeing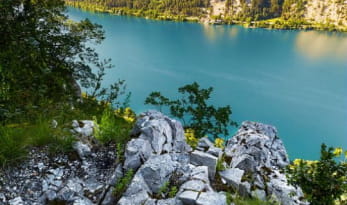 Time for a swim
Nantua Lake
After visiting Allymes Castle, why not head back to the heart of the Jura Mountains to find a pleasant, family-friendly lake? This really is the perfect place to enjoy a paddle, or take a walk without having to go miles.
Nantua Lake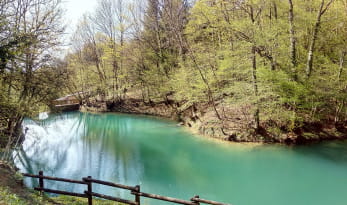 Time for a walk
The Blue Lake
If you want to air your lungs in the great outdoors, you'll love the walk to the aptly-named Lac Bleu (Blue Lake). But beware, depending on which way you're heading, in this case up towards the castle, the path can become a little tricky and you'll need good walking shoes.
The path heading downhill to the lake presents no difficulty and can be followed by anyone.
Discover the Lac Bleu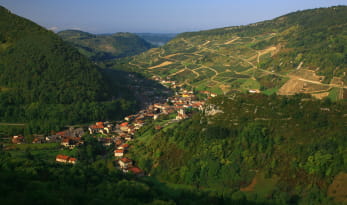 Time to explore
The Cerdon vineyard
During your Bugey getaway, don't forget to stop at the village of Cerdon. This typical village of the region invites you to take lovely long walks between heritage features and vineyards.
Enter the secret world of Cerdon