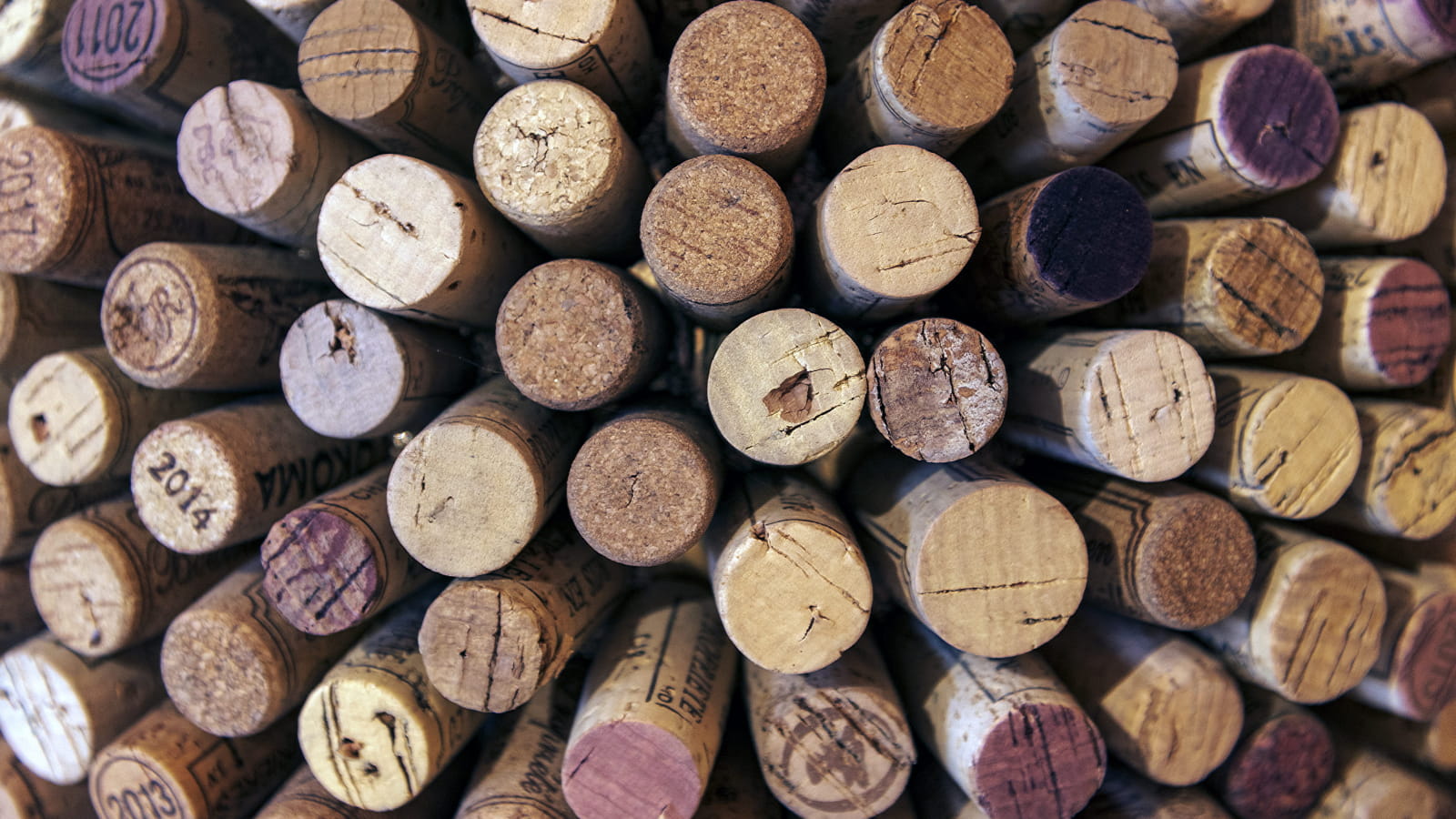 The small vineyards of Jura and Bugey produce a wide range of wines. While some are world famous, others are less well-known but well worth discovering. These wines take their distinguishing characteristics from their mountain terroir, the multiple grape varieties, including some that are actually native to the region, and the passion of the winemakers. Still or sparkling wines, red, white or rosé wines, an entire range that is sure to meet your expectations and may even surprise you.
Jura and Bugey
Two vineyards and a seal of approval for tourism
The wines of Jura and Bugey come from two small vineyards in the Mountains of Jura. While modest in size, they produce a wide variety of wines of great quality!
Still wines, sparkling wines, white, rosé and red wines, a whole array of colours and aromas to satisfy every preference and ensure that connoisseurs and novices alike find something to delight their tastebuds.
Both vineyards have been awarded the "Vignobles & Découvertes" seal of approval,
which guarantees you'll meet experts from the worlds of wine and tourism who have teamed up to make sure you get the best possible experience on your discovery of the local terroir. Hotel managers, restaurateurs, winegrowers and guides work hand in hand to propose amusing, interactive wine tourism activities with tastings, cookery workshops, wine-estate tours, activities in the vineyard... and warm hospitality!
Jura vineyard - key figures
On the first foothills of Jura, surrounded by spectacular countryside, rows and rows of vines cover the slopes between sheer cliffs, steep green valleys and villages of great charm.
Total surface area of the Jura vineyard.
- 3 regional appellations: AOC Côtes du Jura, AOC Crémant du Jura and AOC Macvin du Jura
- 3 village appellations: AOC Arbois, AOC Étoile and AOC Château-Chalon
5
Authorised grape varieties
3 varieties typical of Jura: Savagnin, Trousseau and Poulsard
2 more widely-spread varieties: Chardonnay and Pinot Noir
White wines are largely predominant!
Savagnin
A grape variety exclusive to Jura
The iconic grape variety of the Jura Vineyard is without a doubt Savagnin.
With its golden yellow colour, and aromas of nuts and spice, it gives a very special character to the most famous wines of Jura, Vin Jaune (yellow wine) and Vin de Paille (straw wine).

Its heartland is Château-Chalon where it makes up the entire vineyard. This superb site is a must-do on any wine tour. Every one of your senses will succumb to the charm of this clifftop village that looks down upon vines stretching as far as the eye can see!
Découvrir Château-Chalon
Flagship of the Jura vineyard
Vin jaune, Vin de paille, Macvin: the musts!
The fact that the different grape varieties are handled separately from the harvest to the blending results in a wide range of wines of every colour and flavour that absolutely must be discovered. The same goes for the small town of Arbois, the capital of Jura wines.
However, there are 3 very specific wines of the region that have a different fate... To discover them just takes a click!
Découvrir les vins du Jura
Wines of Bugey
A rich and complex vineyard
The vineyard of Bugey is located in the southern part of the department of Ain, between Jura to the north, and Savoie and Haute-Savoie in the east.
- Layout in 3 spaced-out parcels,
- Diverse and varied topography,
- Disparate soils and subsoils,
- Large number of authorised grape varieties... which definitely makes the Bugey vineyard an exception!
It is just such diversity that is reflected in the wines produced here. Between red, rosé and white wines, sparkling whites and rosés, Bugey proposes a rich selection!
Découvrir les vins du Bugey
Les vins du Bugey - chiffres clés
Total surface area of this little vineyard, one of the smallest in France!
- 1 regional appellation, "Bugey"
- 1 regional appellation, "Roussette de Bugey"
All varieties come from the neighbouring vineyards of Savoie and Jura.
This is the total percentage of sparkling wines produced here (white and rosé)