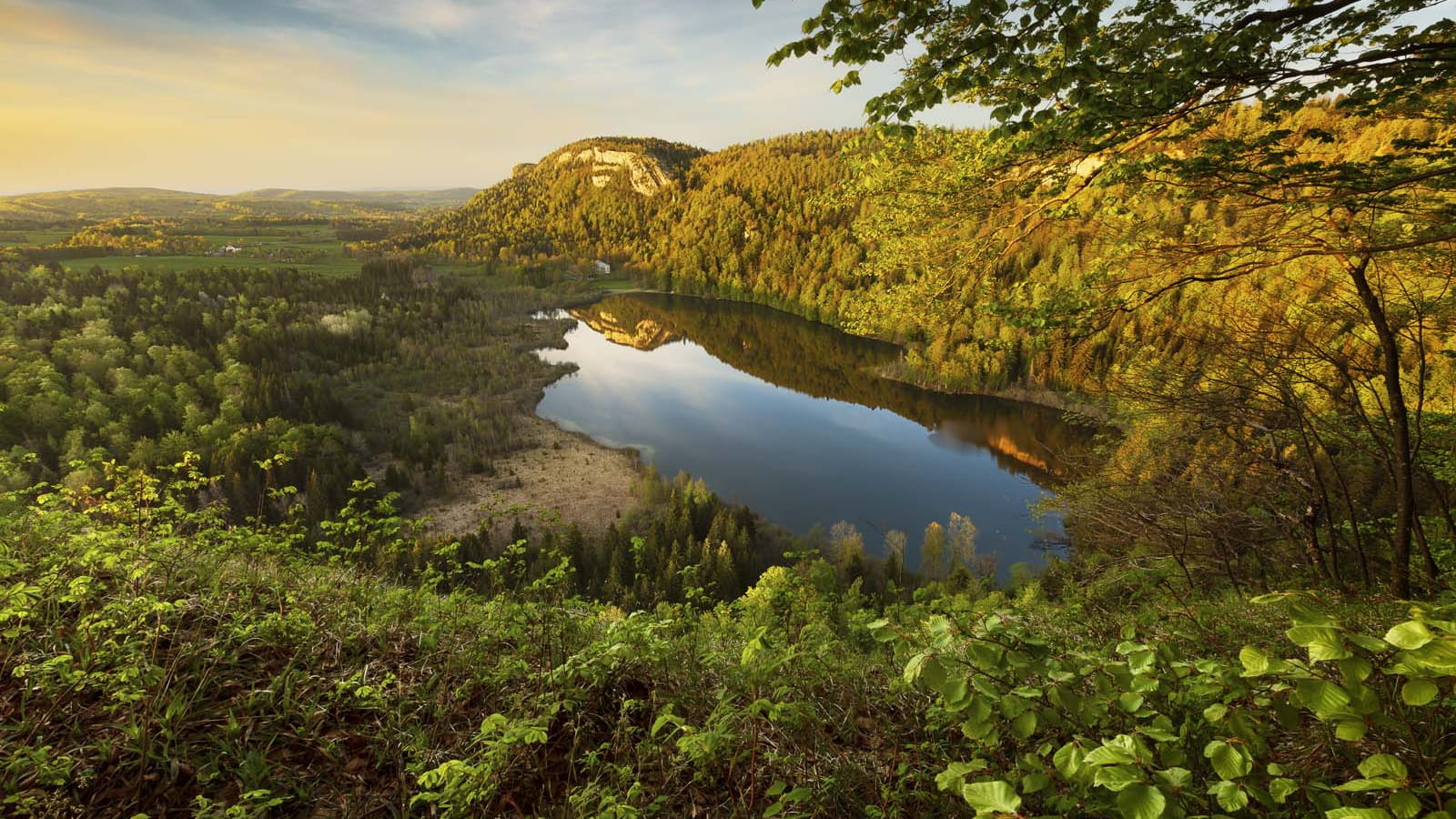 Welcome to Bonlieu Lake, a true wilderness set between cliffs and forest, all in a superb landscape that's reminiscent of Canada. This highly protected site makes fabulous walking terrain, at the lakeside or up at the panoramic viewpoints. Nearby, other aquatic gems are waiting to be discovered along the picturesque Lakes Road. What are you waiting for?
A spectacular sight
A lake to discover in all seasons
Each season comes with its own dominant colours mirrored in the waters of Bonlieu Lake. Winter brings the immaculate white of the snow, summer of course offers multiple shades of green, while autumn is a burst of yellow and orange. Every time, it's a wondrous sight!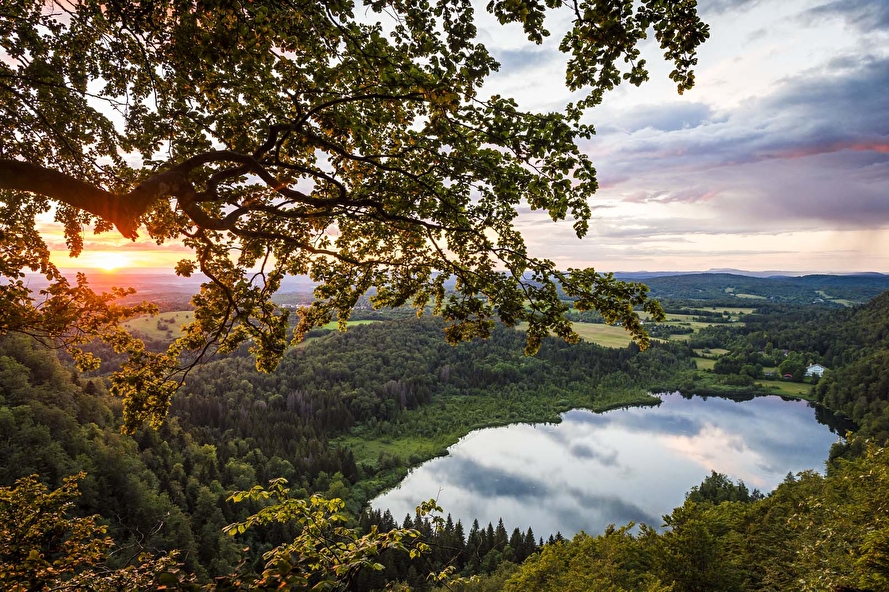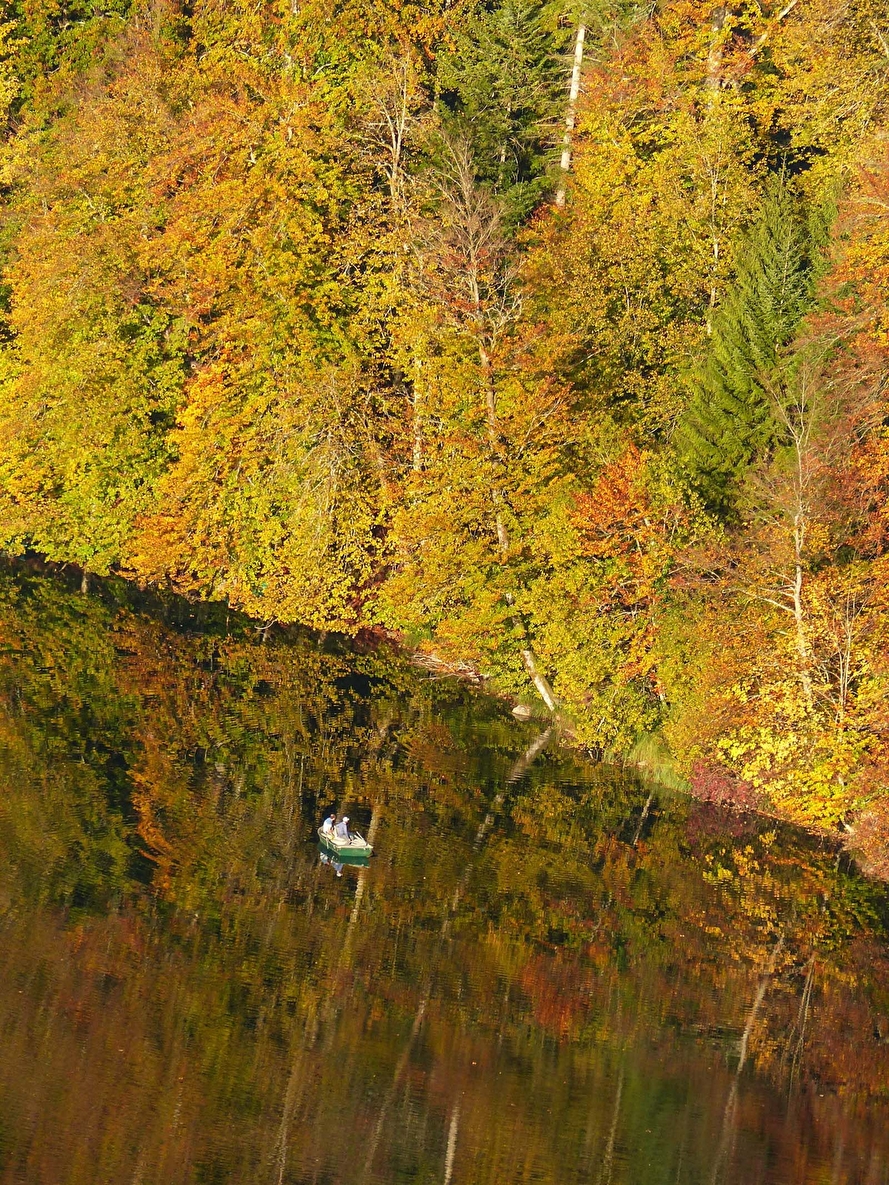 Exploring responsibly
A highly protected natural lake
Here, unspoilt nature takes pride of place, offering sanctuary to the lynx, the peregrine falcon and other rare or iconic species found in Jura.
Oozing calm and serenity, this place is virtually untouched by humans. So open your eyes wide, listen to the silence, and enjoy the moment!
The whole site is actually State-owned and several conservation measures have been taken:
>> swimming is prohibited,
>> motorboats are prohibited on the lake. Only anglers are allowed to use boats, without engines
>> climbing and hang-gliding is allowed only during certain periods.
As you can see, exploring this site involves the heavy responsibility of protecting it.
Walking and hiking
Walking around the lake
This is an idyllic place for walking and getting closer to nature in all its harmony. It is possible to walk all the way around the lake, first on a lakeside path, then heading away from the lake and into the woods.
Distance: 3.3km
Duration: 1 hour
More details about the footpath
Panoramic viewpoints not to be missed
Seasoned hikers can walk up to the panoramic viewpoints of La Ronde (which can also be reached by car) and Le Maguenay to enjoy the reward of a bird's-eye view over the lake and surrounding forest!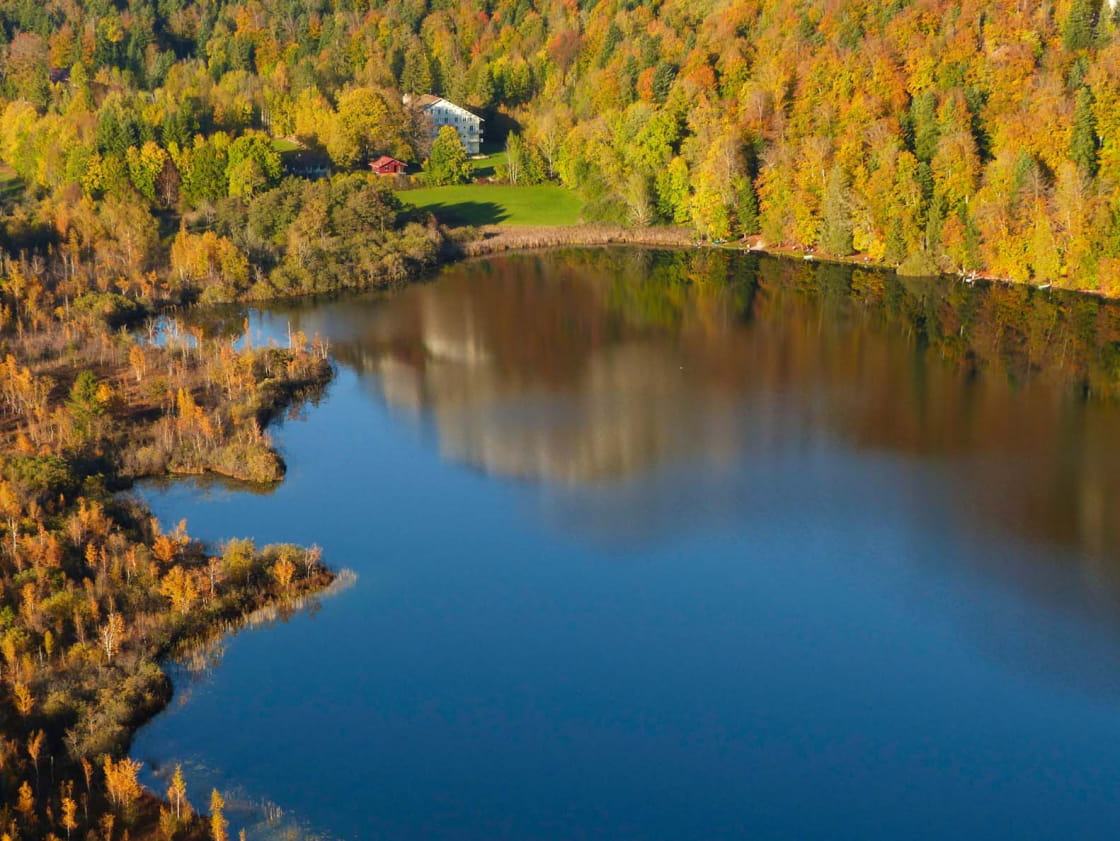 Water galore!
The lakes region: road trip, swimming included
Bonlieu Lake belongs to a small area of Jura nicknamed the Pays des Lacs (lakes region), which was shaped mostly by the melting glaciers of some 10,000 years ago.
Nowadays, these lagoon-blue and deep-blue lakes are a delight for anyone who's lucky enough to visit. From the smallest, Lake Vernon, to the largest, Lake Chalain, they invite you to enjoy a swim, a walk or a rest, and recharge your batteries.
To see them all, follow the aptly-named Route des Lacs (lakes road) for a memorable road trip in a setting that's sometimes worthy of Canada!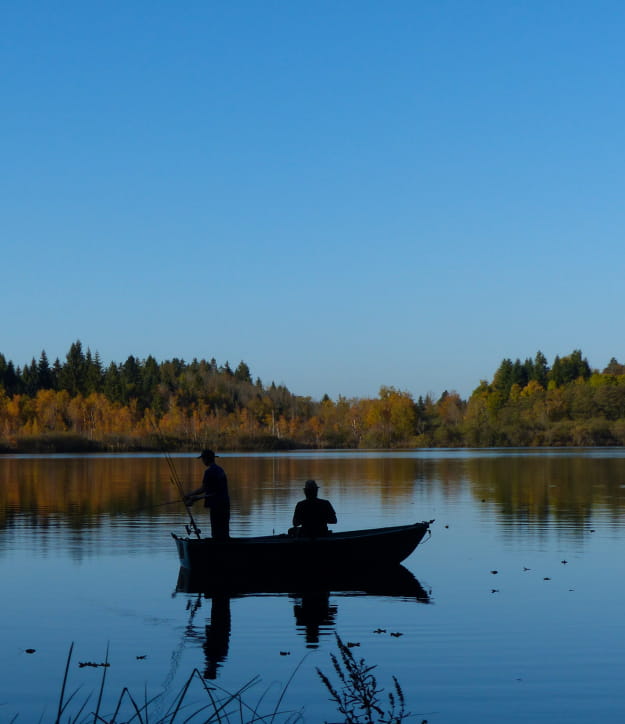 During your walk, you're sure to notice the fishermen's boats (without engines!). Indeed, the deep waters of Bonlieu Lake are teeming with fish.
Pike and perch are the anglers' favourites, but there's also whitefish, Arctic char and roach. Needless to say, these pretty boats, often made of wood, only add to the charm of the site!
Organising your stay
Places to stay near Bonlieu Lake
Experiences
Our suggestions to get the most out of the Jura lakes region!