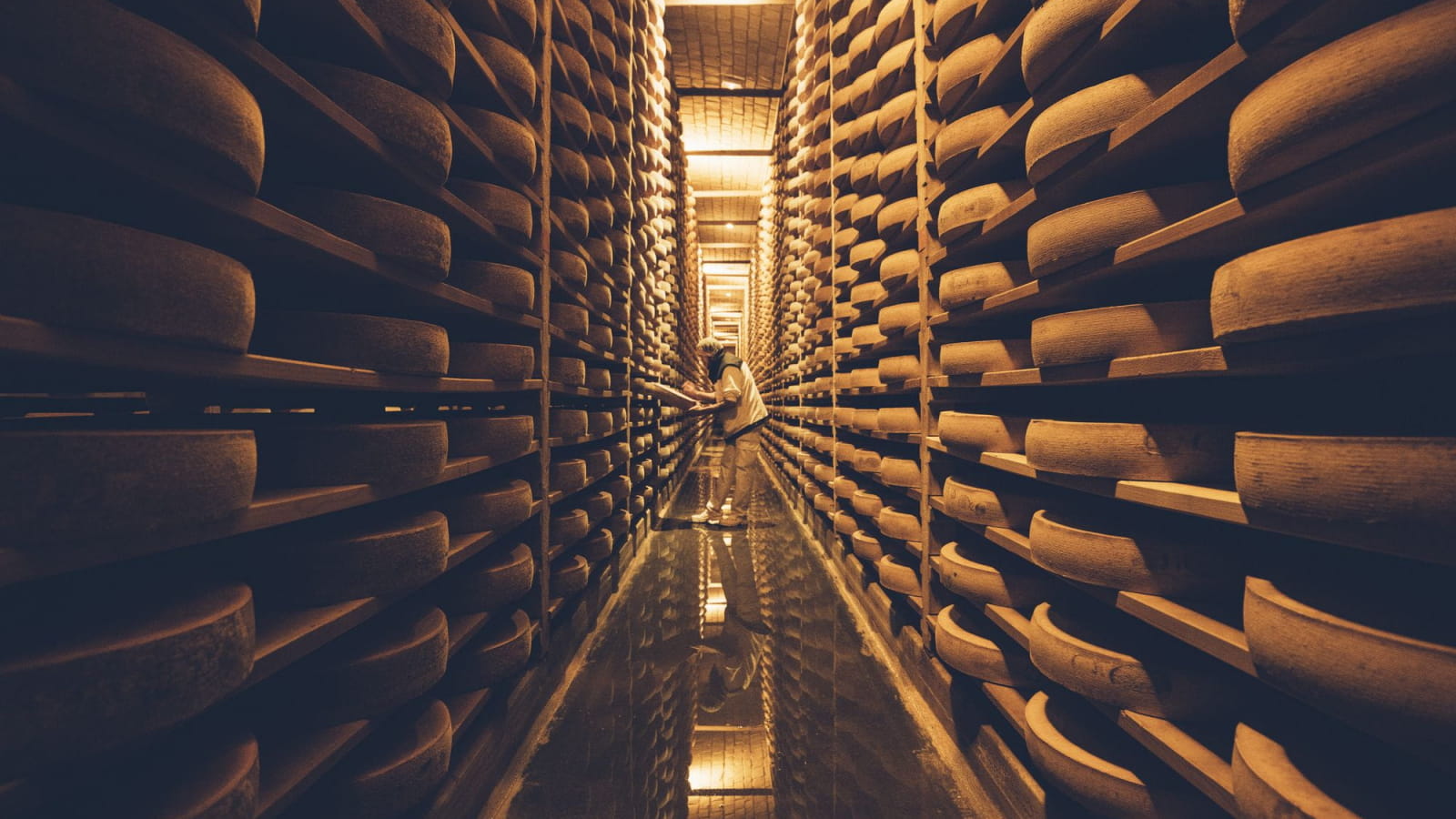 More than a mere cheese, here Comté is a whole heritage. In the olden days, the harsh winter climate forced farmers to be self-sufficient until spring arrived. This led them to create a cheese that would keep for a long time and was made from milk produced by several different dairies. From this pooling of production emerged the famous "fruitières" (cheese dairies) along with Comté, Morbier, Mont d'Or, Bleu de Gex and other delicious cheeses.
An organised network
A long-lasting spirit of cooperation and solidarity that now boasts a robust network of professionals across the western side of the Jura mountains, from its extreme northern end in Doubs to the boundary with Ain.
The Comté network unites 2,700 mountain farms, 160 dairies and 16 ripeners and distributors.
Did you know that 55,000 tonnes of Comté cheese are produced annually?
Comté secrets
From the prairies where our Montbéliard cows graze on generous grass to the best restaurants and food outlets, and from the mountain farms to the traditional cheese dairies and ripening cellars, the Comté Roads wind across the massif of Jura. This bucolic itinerary is your chance to learn about the intimate links between a land and its favourite cheese, tasting along the way.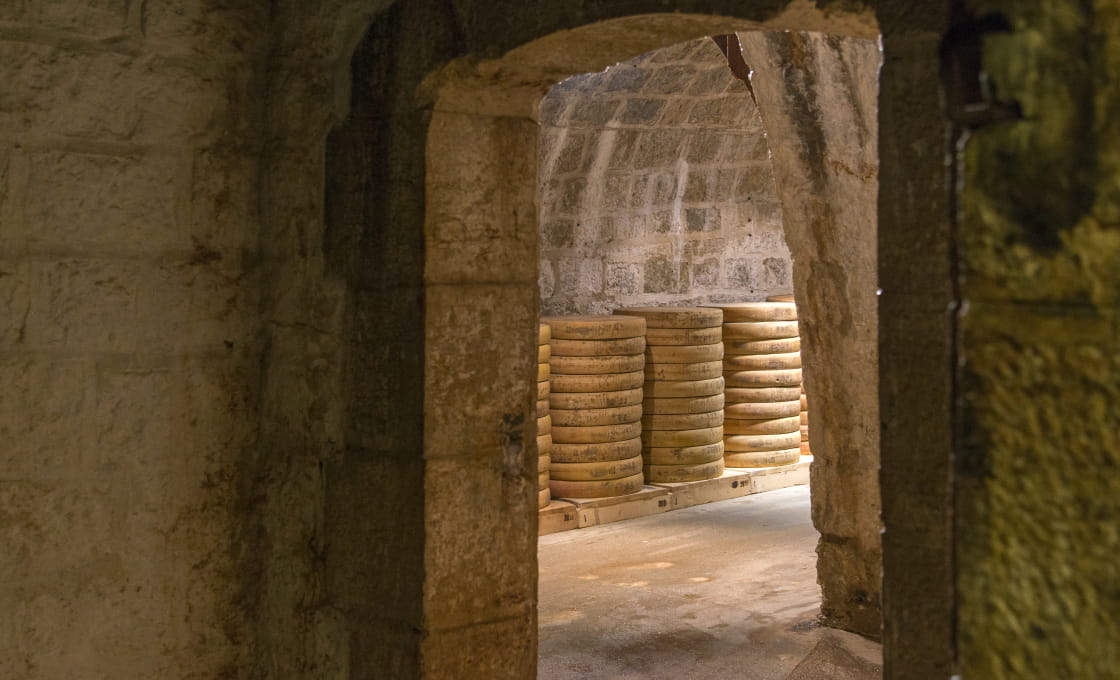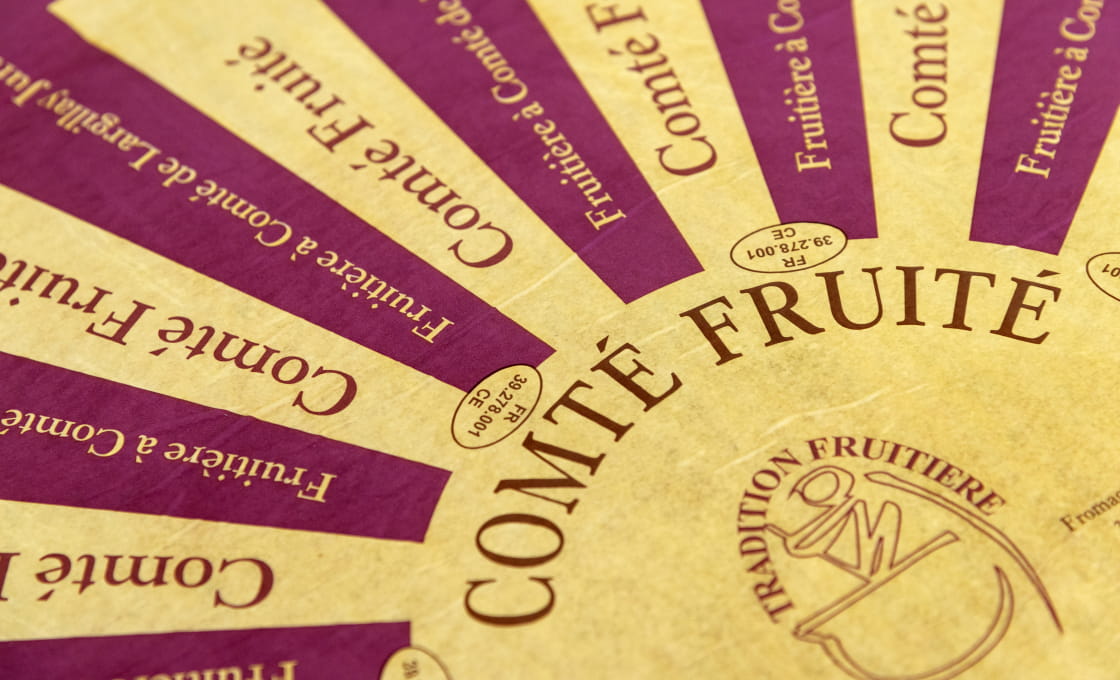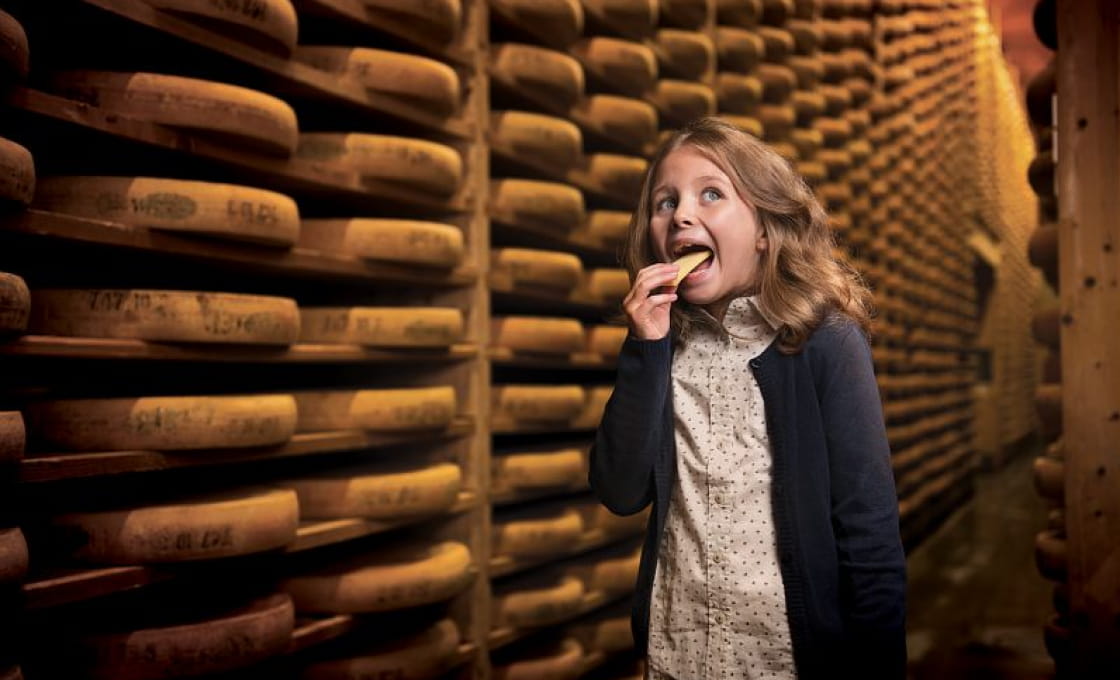 As you've guessed, the Comté Roads promise a whole host of sensations, discoveries and encounters. No wonder the Jura Mountains are such a fabulous land of natural, cultural and eminently human riches!