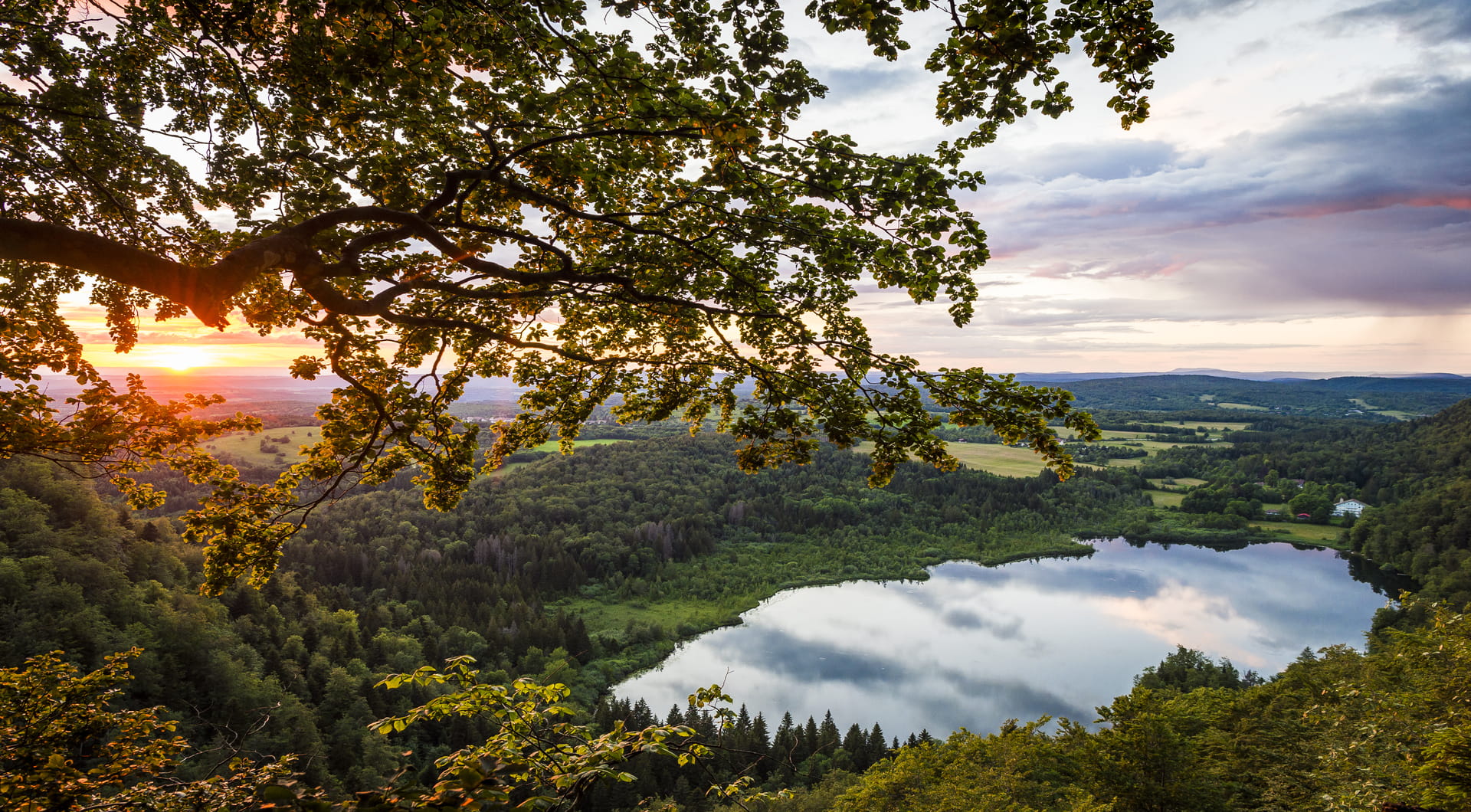 Springtime in the Jura Mountains?
Those last cold sensations and the thrill of the slopes mingle with your impatience for longer, warmer days. In spring, the Jura Mountains invite you to hike along the Grande Traversée du Jura trail, get some fresh air on walks between lakes and waterfalls, or go exploring the beautiful little villages!
Take inspiration !
Organising your stay
For a weekend or longer, enjoy the Jura Mountains experience whichever way you please! For an action-packed holiday or a meditative getaway, surrounded by nature or in towns on the edge of the massif, with the family or as a couple… Whatever your kind of holiday, whoever the travel companions, you're bound to find just the right weekend for you.
Key attractions
Discover the must-see natural sites that make the Jura Mountains so beautifully rich: Mont-d'Or summit, Joux castle, Les Rousses lake, the Lison source, the steephead valley of Baume-les-Messieurs, and the Great Saltworks.
Say hello and share your holiday photos with us
Use #MontagnesduJura or send us a photo of yourself and share the best of what the destination has to offer.
We're always delighted to have your news!